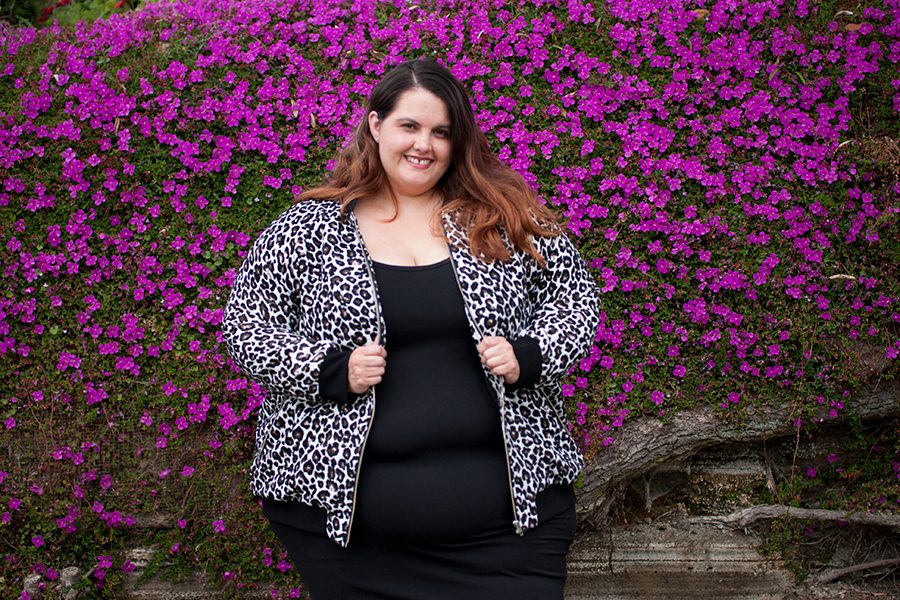 There are some things that, when I post pictures of myself wearing them, I'll almost inevitably get someone saying "You're so brave, I wish I could wear that". One of those things is bodycon dresses (which just so happen to be one of my favourite things to wear), and I thought that since I've just added two of them to my wardrobe (you can see the other one here) I'd take a moment to do some mythbusting.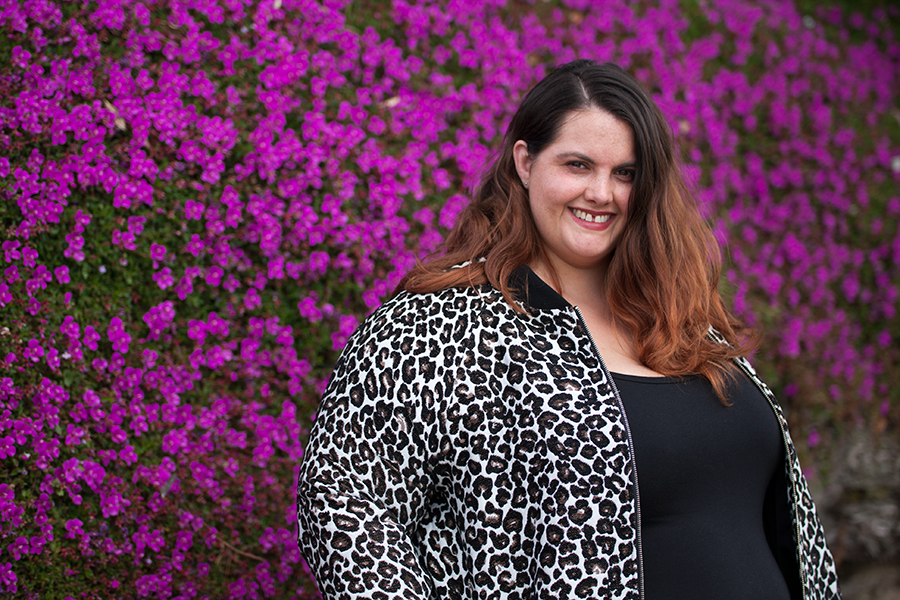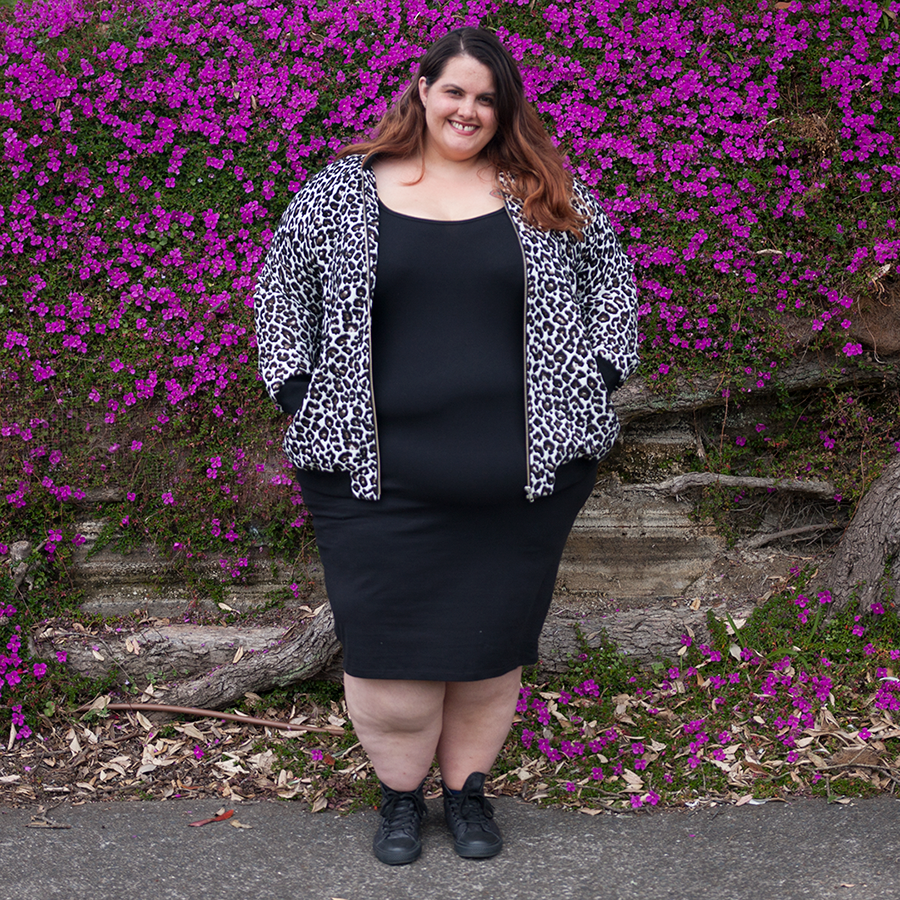 MYTH ONE: You have to have a certain body type to wear bodycon
I've seen babes of all sizes and shapes rocking bodycon and they all looked bloody fantastic. You don't have to have a flat stomach, or an hourglass figure, or be a size small to rock bodycon (obviously, because I wear it regularly and have none of those things). Not everyone likes figure hugging clothes and that's okay, you don't have to wear them if that's not your style, but please don't rule them out because you think you need to look a certain way before you're "allowed".
MYTH TWO: Bodycon makes you look fat
Newsflash – your body is the same size no matter whether you wear bodycon or something oversized. My fat body is exactly the same in a bodycon dress as it is in something loose and flowing, and how fitted my clothing is won't change that. I look fat no matter what I'm wearing because I have a fat body. I know, shocking right? Thinking that clothing will make you "look fat" implies that you think there is something wrong with fat bodies and the way they look which, let's be honest, kind of makes this conversation all kinds of awkward…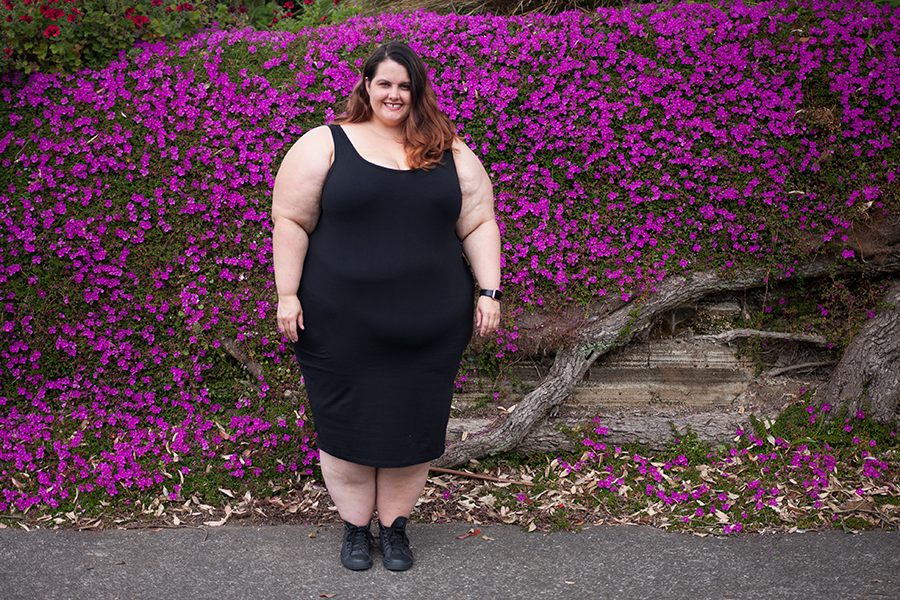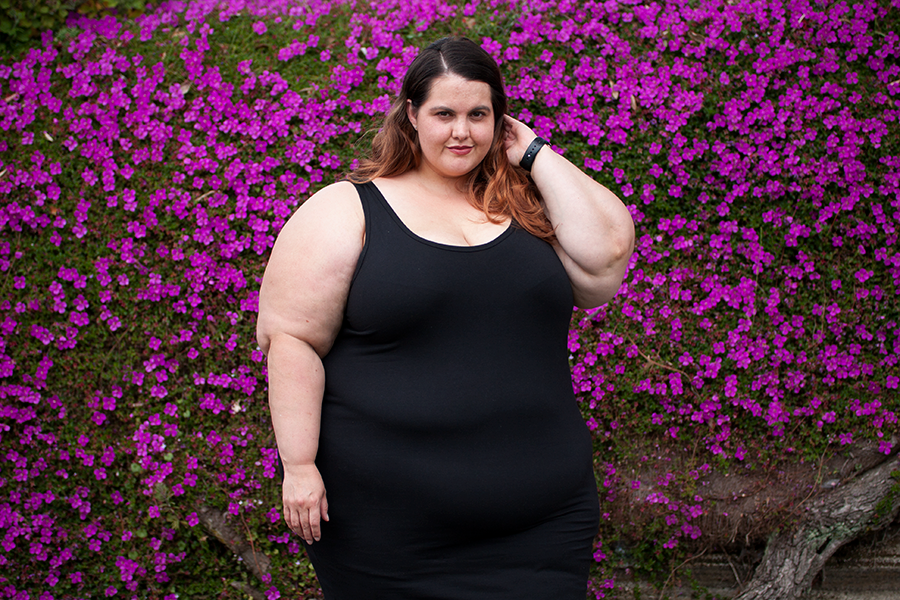 MYTH THREE: You need to wear shapewear with bodycon
I own one piece of shapewear and I very rarely wear it. To be honest I'm more likely to wear it underneath a sheer item of clothing so that you can't see my arse than I am to wear it under a bodycon dress to magically give me a flat stomach or a Jessica Rabbit-esque figure. I know a lot of people get really hung up about VBO (visible belly outline) and "smoothing things out" but you know what? I'm kind of at the point where I would much rather be comfortable and that includes not adding an extra layer when I don't need to, and not wearing things that are restrictive. If you want to wear shapewear then by all means go right ahead, but it's not my jam and I don't think it's mandatory.
MYTH FOUR: Wearing bodycon requires bravery
When someone says, "You're so brave, I wish I could wear that", that's not a compliment. When people say this, they are insulting both my body and their own at the same time (whether they mean to or not), which is pretty stink. I hear it mostly from women who are significantly smaller than me, and it makes me wonder that if they see their own body as too big/not smooth enough/too lumpy/whatever, then what the heck must they really think of my body? My body isn't some kind of dragon to be slain or an obstacle to overcome, and putting on clothing should not be seen as an act of bravery. If you ever have a moment when you think "I'm not brave enough to wear that", I want you to think of three things that would require much more bravery than putting on that dress or wearing that bikini (trust me, it does help and it's one of the things I did when I first started wearing things like bodycon). Mine are skydiving, travelling to a new country by myself and standing up to a bully but feel free to come up with whatever resonates with you.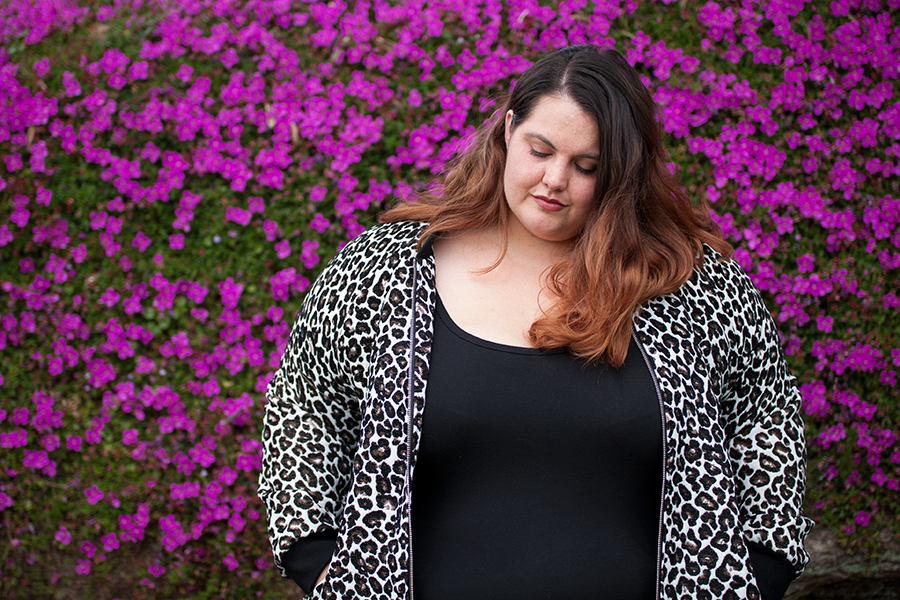 At the end of the day, you can wear or not wear whatever the heck you like. Not everyone will like every style and that's completely fine. But please don't think that certain pieces of clothing are only for certain sizes, or ages, or body shapes, or genders – clothing is just fabric that covers your body and helps you to express your personality, it's not something that should require bravery or make you feel bad about yourself. Wear the things you love and be open to trying new things every now and then – if I didn't do that I'd never have worn stripes, bodycon or bikinis, and now they're three of my fave things!
What three things require more bravery than wearing bodycon?
List them below and let's make getting dressed less scary!

Meagan wears:
The Essential Tank Dress from Harlow (XL, gifted)
Manon Baptiste Animal Print Bomber Jacket from Navabi (56, gifted)
Life & Sole Snakeskin Hi-top Sneakers from Number One Shoes (8)