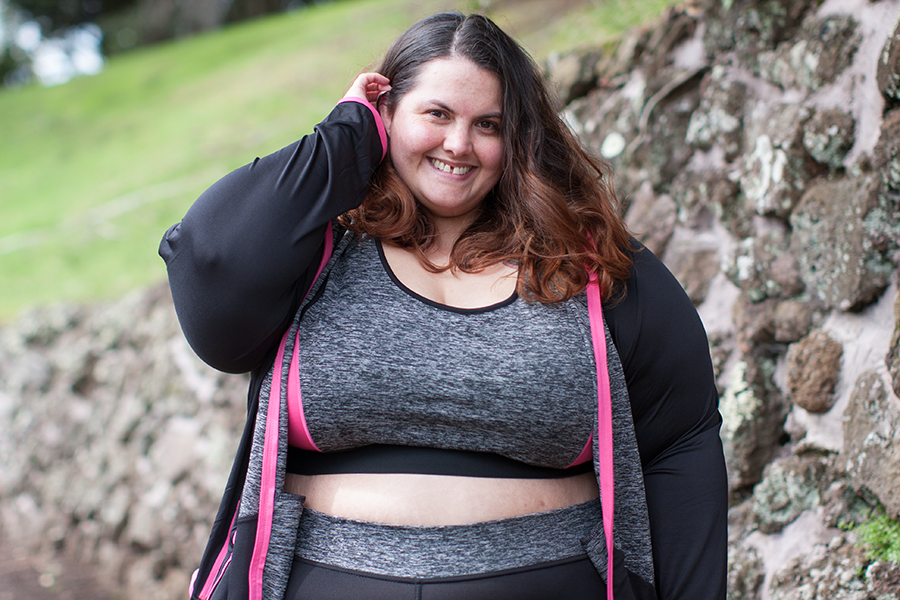 One of the things people ask me about the most is plus size activewear, and I was very excited to hear that New Zealand label K&K has brought out their own range of active gear recently. I had some samples sent to me to check out, so I thought I'd let you know what I thought and how it fit.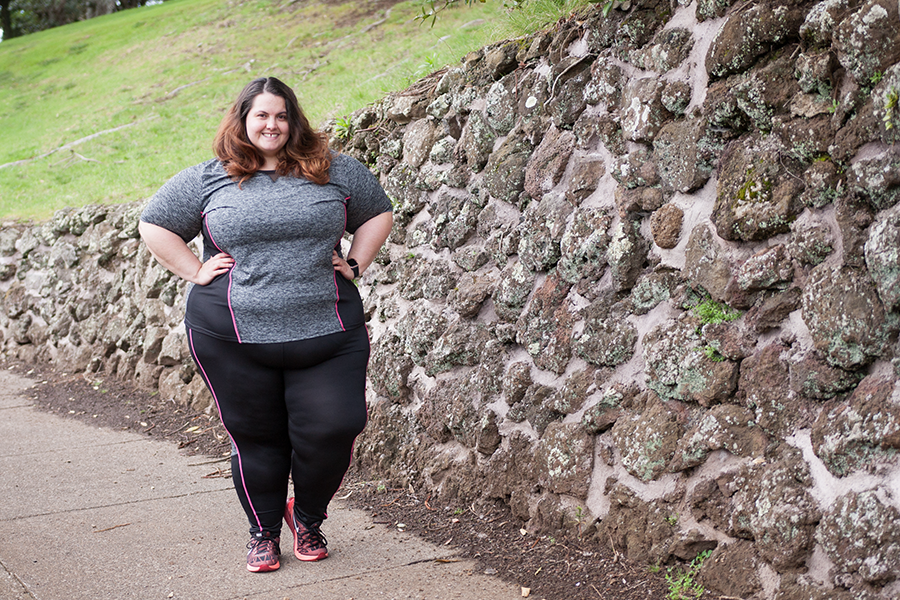 There's five pieces in the collection so far – a tee, a crop top, a jacket, tights and some capri tights. I'm normally a size 24-26 at K&K, so I got all of the pieces in a 3X. For the most part that was the right size for me, but I'll show you each piece and then we can talk fabric etc.
K&K ACTIVE EYELET INSERT TEE $79.90
I found the tee really comfortable – it's made from stretch fabric, the same as the rest of the range, and is lightweight and cool to wear. I really liked the length of it, especially the length of the sleeves which came to my elbows.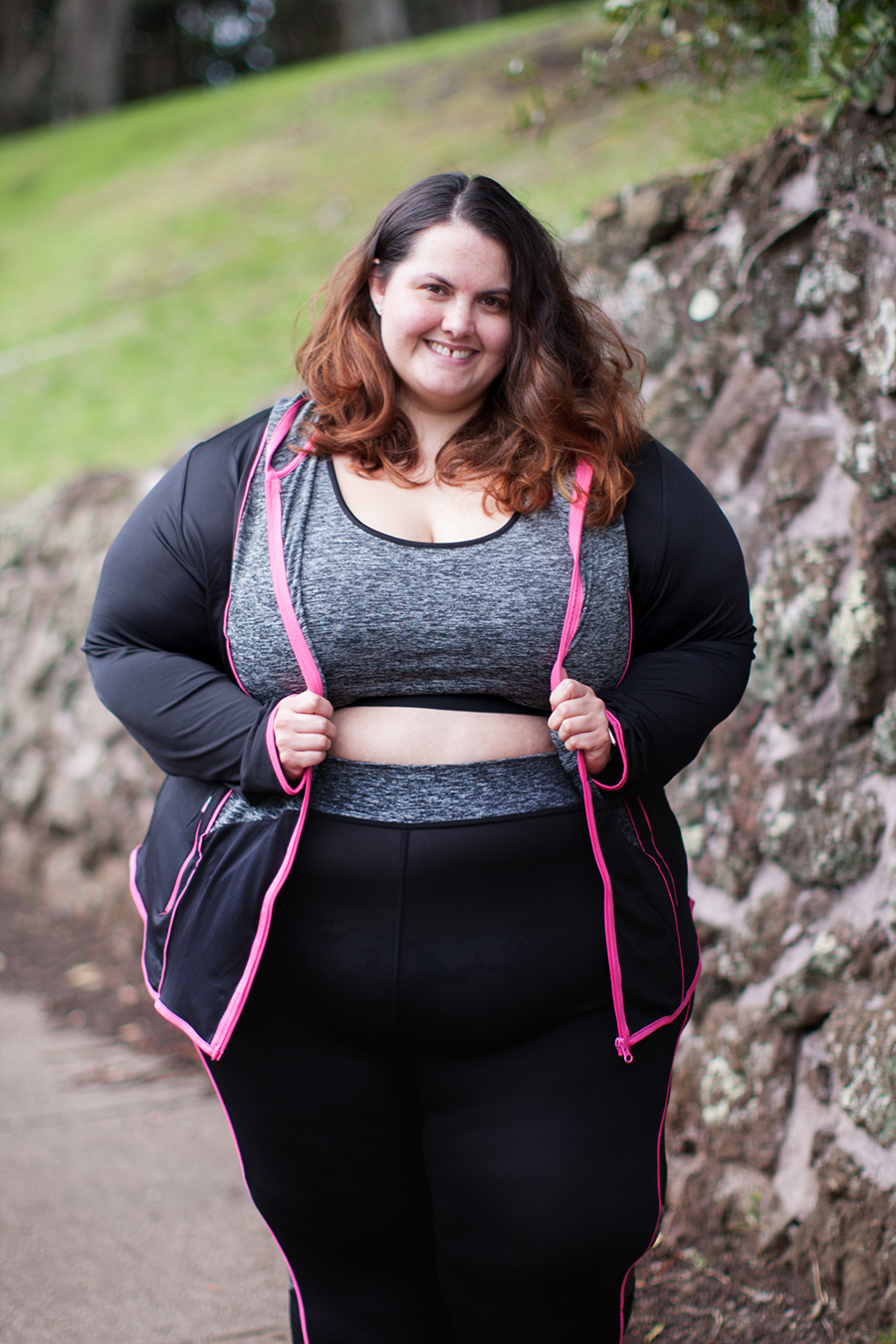 K&K ACTIVE WEAR CROP TOP $69.90
I love the length and coverage of the crop top – one of the issues I've always had as someone with a big bust is that crops are never long enough to give me decent boob coverage, so I really appreciate that this the K&K Active design is longer. I wasn't a big fan of the band at the bottom of the crop – rather than being an elastic band covered in fabric (like the top of the leggings), it's just an exposed elastic hemline. I would wear the crop top for walking but think the exposed elastic would be uncomfortable for gym work or yoga. This is definitely a crop top and not a sports bra – because of the fabric choice (which I'll talk more about later) I don't think it gives enough support for anything higher impact than walking. I found the fit of the crop top to be quite big on me, and I think I could have sized down to a 2X for this one.
K&K ACTIVE JACKET $119.90
This jacket has a lot of the key functions I need in an activewear jacket for the warmer months – it zips up (so I can walk with it open or closed, depending on how I'm feeling), it has pockets that zip closed (essential for things like my car keys!), and it's got a hood that I can flick up if it's chilly. It's made from the same fabric as the rest of the line so there's plenty of stretch but it's not going to keep you warm or dry in bad weather – I'd save this one for wearing to and from the gym or out walking in nicer weather.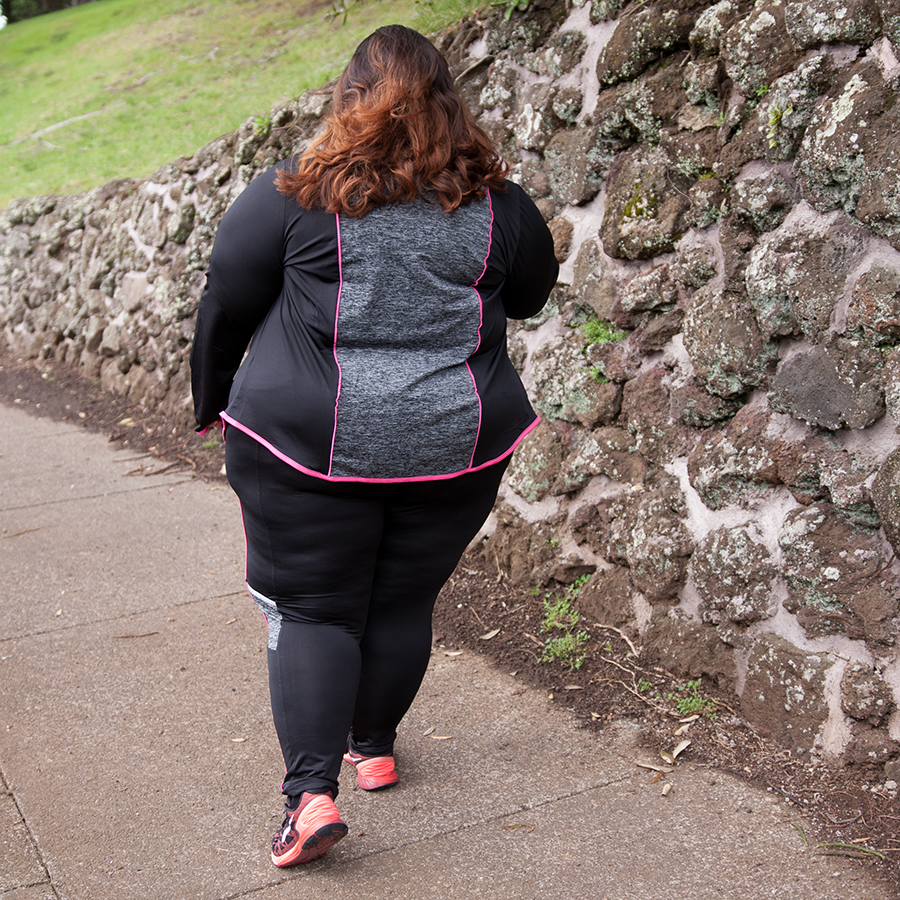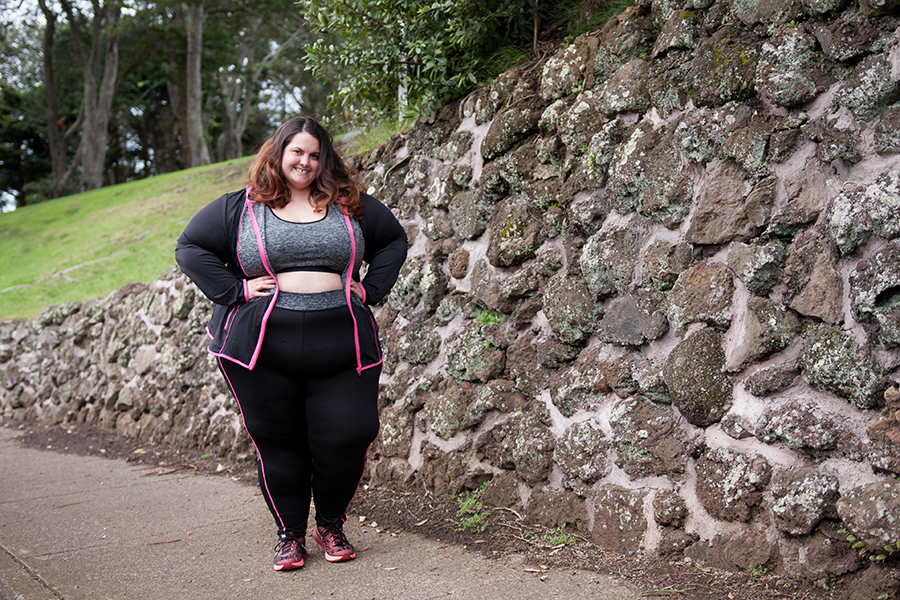 K&K ACTIVE RACER TIGHTS $99.90
I love a good pair of high waisted workout tights! These are probably the best I've ever worn in terms of how high they come up, they make my stomach feel supported and the band at the top is soft and doesn't roll down. The tights are really comfortable to wear and I like that the legs have a decent amount of length. These don't pass the bend test so I wouldn't wear them to the gym or to yoga, but I'd be more than happy to wear them out for a walk (with plain black underwear underneath).
K&K ACTIVE CAPRI TIGHTS $99.90
These were the one piece in the range that really weren't a win for me, so I decided not to take any pictures, but you can see them on the model here. They came down to my ankles rather than being a capri fit, and because they're cut to finish on the calf they ended up being baggy around my ankles. If they were a true capri fit on me I think they'd be really nice, so it's a shame they didn't work for me.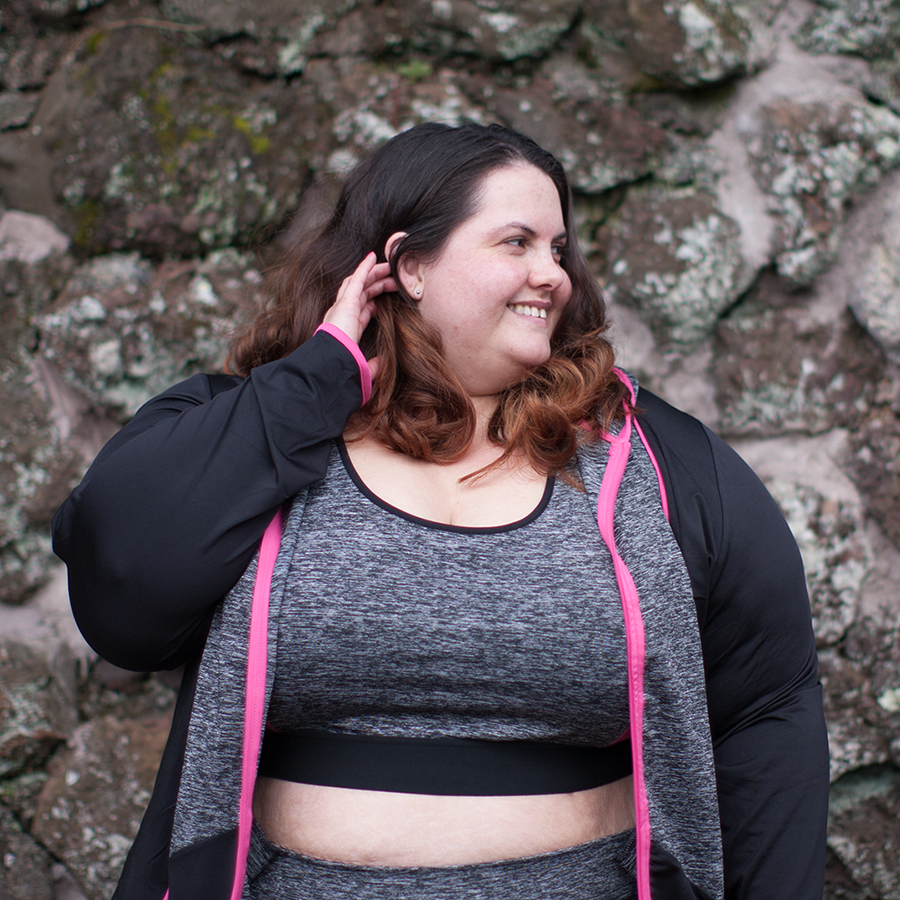 FABRIC
I'll be honest, I wasn't a big fan of the fabric because it's quite thin. While that's nice for the tee and the jacket, I would prefer something more supportive for the crop top. Both the leggings and the capris were far too thin for my liking, you could see the pattern on my underwear quite clearly through the front of them and they failed the all important bend test as well. If you were just going to wear them while walking then I'd make sure I wore them with plain black underwear, but I personally wouldn't wear the pants to the gym or yoga.
FIT
Overall I think the fit was really good. K&K have really thought about length, with the longer line tee, crop and jacket, and I think the high waist on the leggings deserves a special mention because it makes wearing them so unbelievably comfortable.
The K&K Active range is available in sizes S-3XL (10-26), see the full range here.
What do you think of the K&K Active range?
Let me know in the comments below