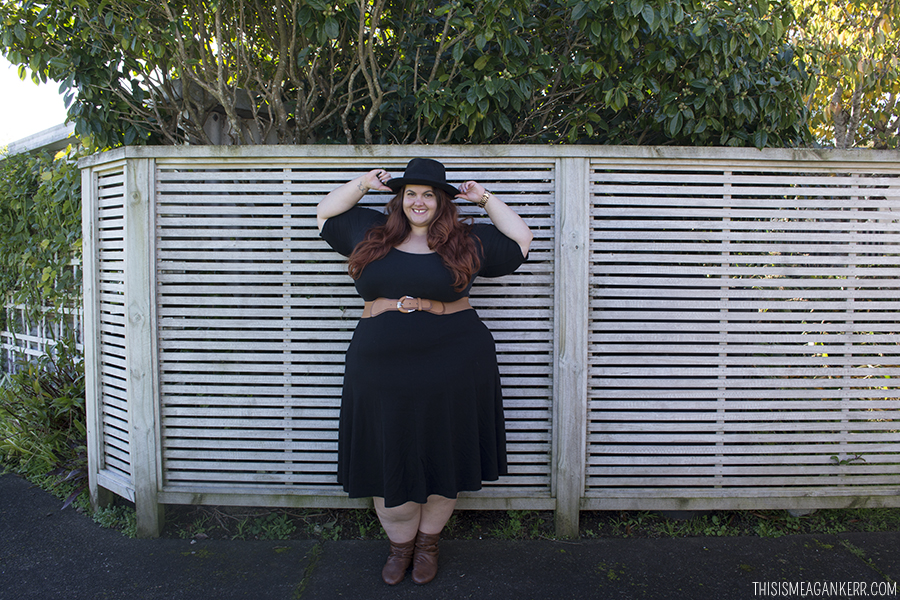 Neutral tones. It's a term you hear thrown about by savvy fashionistas, but what are neutral tones and how do you wear them? I know that a lot of you aren't sure, so in response to all of the people who get in touch asking, I thought I'd put together a handy guide. Don't worry, it's much easier than you might think!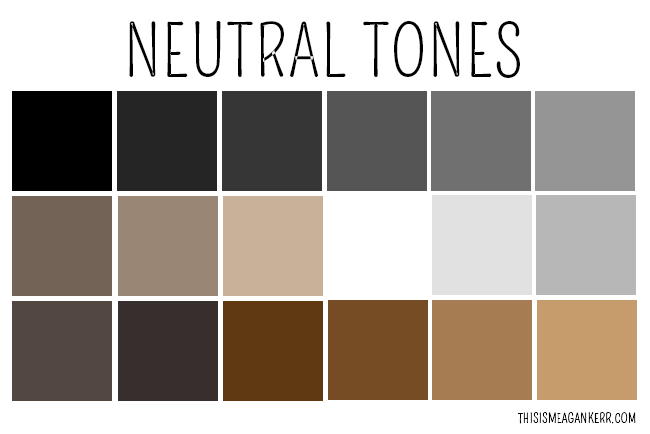 WHAT ARE NEUTRAL TONES?
Your most obvious neutral colours are black, white, grey, brown, and varying shades of these colours (beige, taupe, ivory, chocolate etc). I also consider navy and khaki to be neutrals, and I know a number of people who would say that leopard print is as well (shout out to all my Westie girls!). Neutrals go with anything and everything, and they are a great place to start with integrating colours and prints into your wardrobe.
Neutrals act as a base for everything else in your outfit. They can be worn by themselves (or in combination with one another), but they are also perfect for tying an outfit together so that you look sleek and polished rather than looking like you got dressed in the dark (very important when you're mixing and matching prints). You probably already wear them without even thinking about it!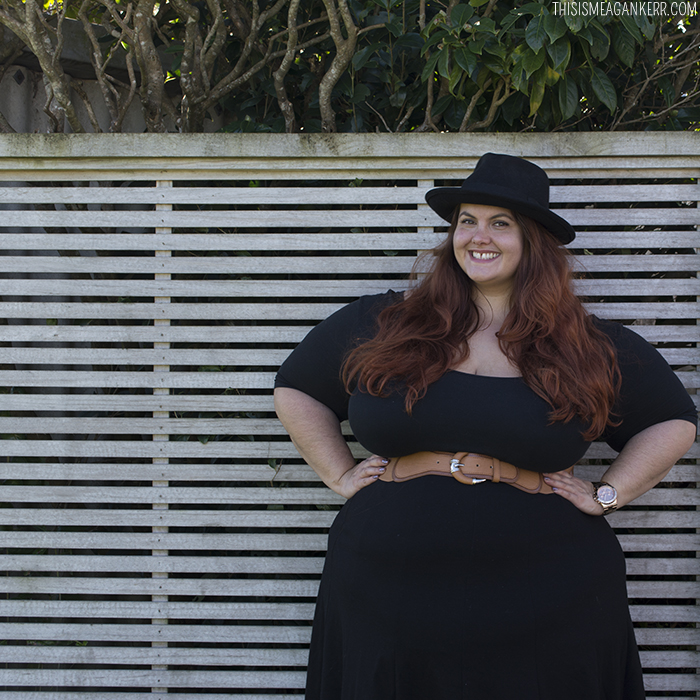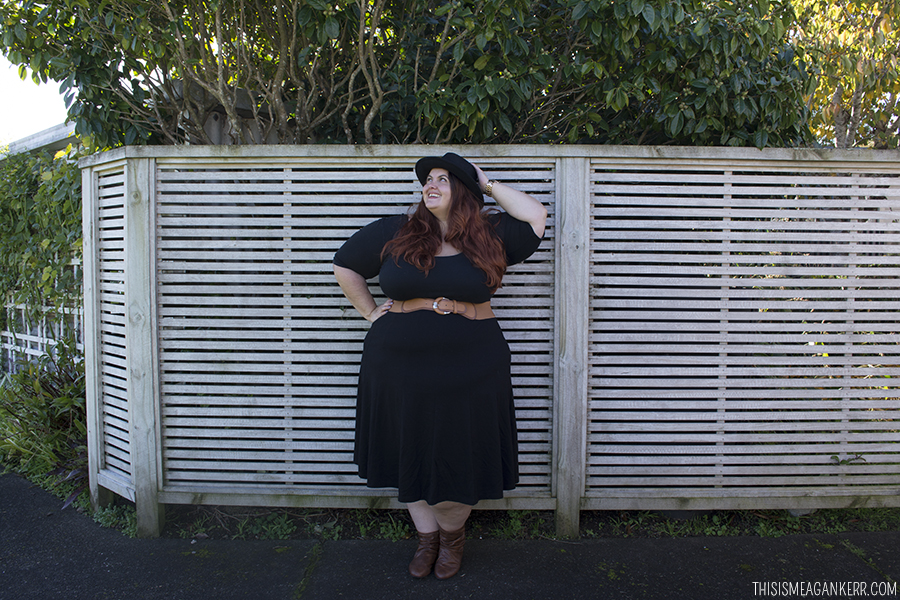 HOW DO YOU WEAR NEUTRAL TONES?
Depending on the look you're going for, you can wear head to toe neutrals like I am here (stick with one or two – think black and white, monochrome looks fab and is always in season); you can have a neutral base with a pop of colour, or you can use neutrals to tie together an outfit that has colourful prints. My go to neutral is always black, because it seems to go with almost everything, but you might have a different favourite depending on your hair colour and skin tone.
Wearing one or two neutral shades is the easiest way to look stylish and sophisticated. It's a great way to mix and match prints or combine textures, and it's pretty … black and white (especially if you're going for a monochrome look, hehe). Choose one statement piece that is the focus of your outfit and build the rest of the outfit around that – a pair of printed pants with a black or white tee and a black cardi, or a black and white striped dress with a killer pair of black heels … keep it simple!
HOW DO YOU WEAR NEUTRAL TONES WITH PRINTS?
Neutral colours are the basis of getting prints right, and this is something that I get asked about every week. Unless you're a pattern clashing pro, you're probably going to want to stick to one statement print, so let's focus on that for now. Find the neutral base colour of your print and build the rest of your outfit around that – for example, a top with a black background and a bright floral print could easily be paired with black trousers for a well styled look. I'm going to dedicate a whole blog post on wearing prints, so stay tuned for that!
Do you have a go to neutral? Let me know what it is!

Meagan wears:
Garage Longline Scoop Neck Tee from The Warehouse (18)
Yourself Luxe Ponti Panelled Skirt from Farmers (4XL)
Stretch Waist Belt from Crossroads (L/XL)
Mizz Soraya Scrunch Ankle Boots from Number One Shoes (9)
Scala Fedora from Hatworx
Michael Kors Rose Gold Bracelet Watch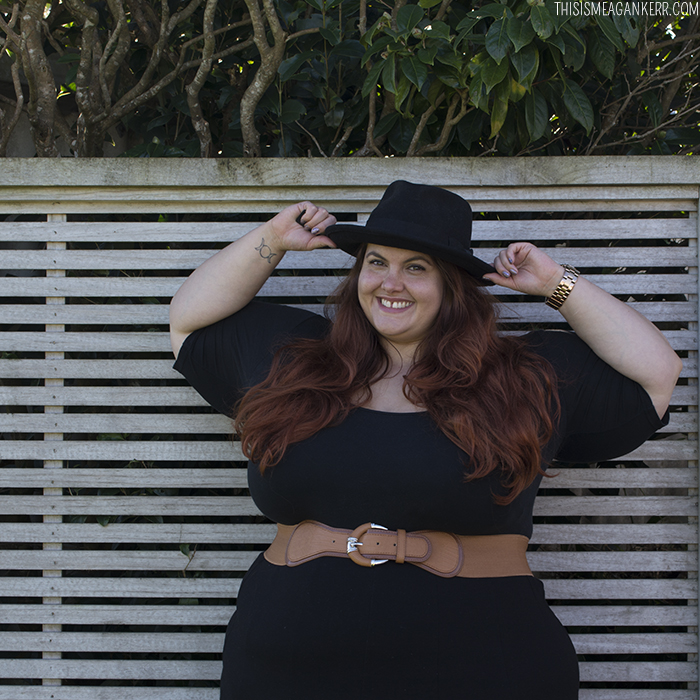 Do you have a burning question about fashion, self love or plus size life? Submit it to Ask Meagan and the answer to your question could be featured here!