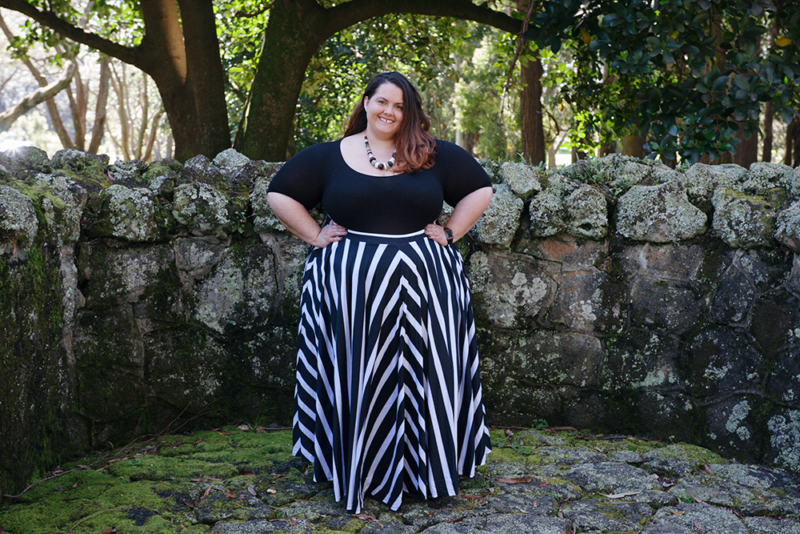 Beetlejuice was one of my favourite films growing up, not just because I found it so entertaining but because I absolutely adored the outfits. Lydia's were my favourite (did my usual all black aesthetic give that away?) but I'd be lying if I said that I wasn't partial to the striped suit that Beetlejuice wore (I mean, hello – stripes!). When I saw this skirt on Joolz Fashion's instagram a few months ago I thought of Beetlejuice straight away.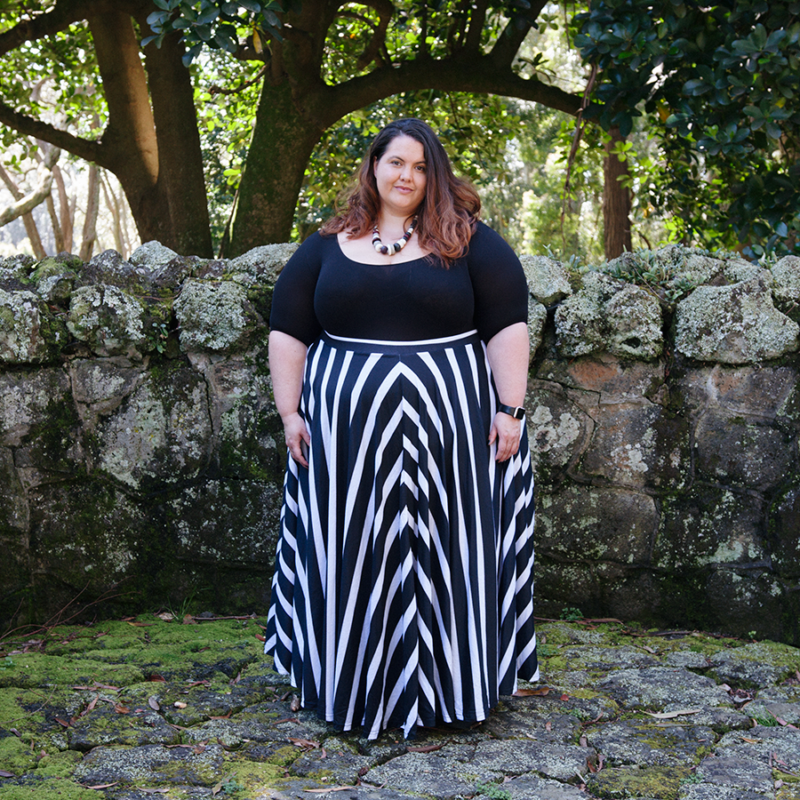 I'm all for taking inspiration from pop culture, especially when it's not quite so literal. While I love stripes, I don't think I'd ever wear a striped suit like the one Beetlejuice wore in the film – it's just not me. An over the top striped skirt? Yep, definitely up my alley.
I decided to get a full length maxi skirt because I wanted this to be really voluminous, but if you want it shorter you can also get it in knee length (or shorter if you'd prefer shorter!).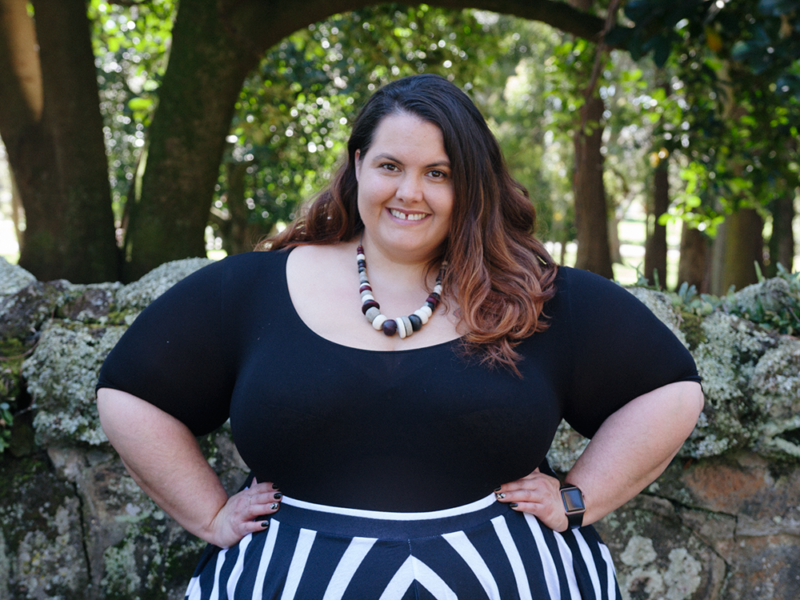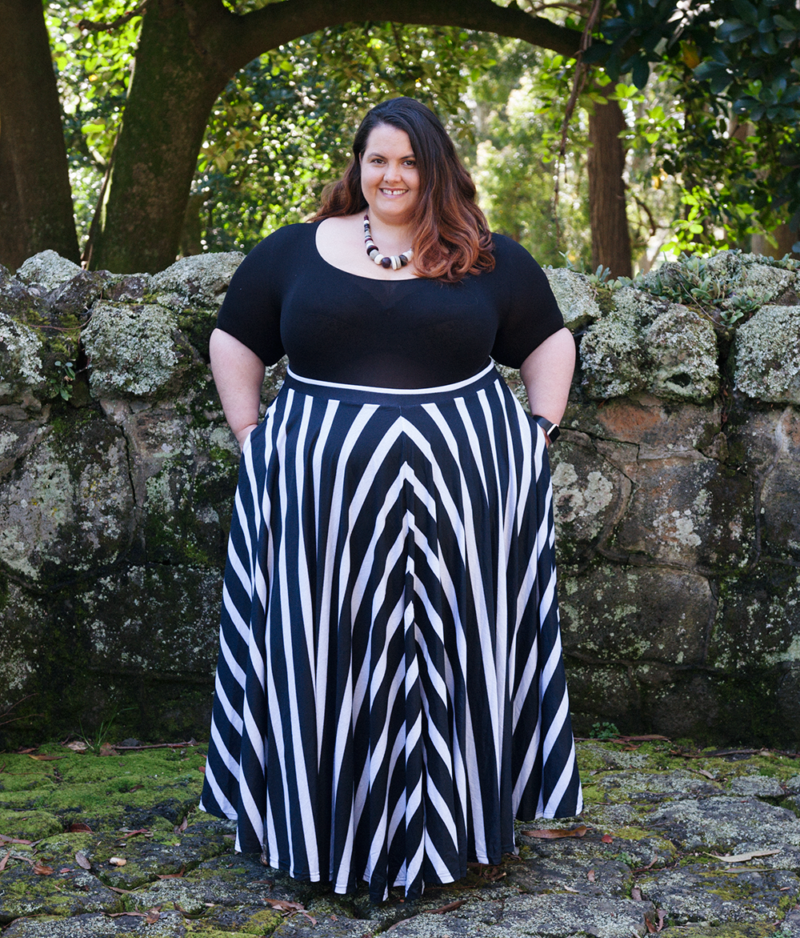 Also, look! It has pockets! I didn't realise it had pockets when I fell in love with it but to be honest that only makes me love it even more. More things need pockets!
It's a circle skirt, so the fit is really generous – this style is great for people like me who have a smaller waist and bigger hips because it's fitted at the waist and then is free falling over my hips. I think this style is my favourite for that reason, I've got a few circle skirts and dresses (like this fat unicorn dress, which is also from Joolz Fashion) and they're super easy and comfortable to wear.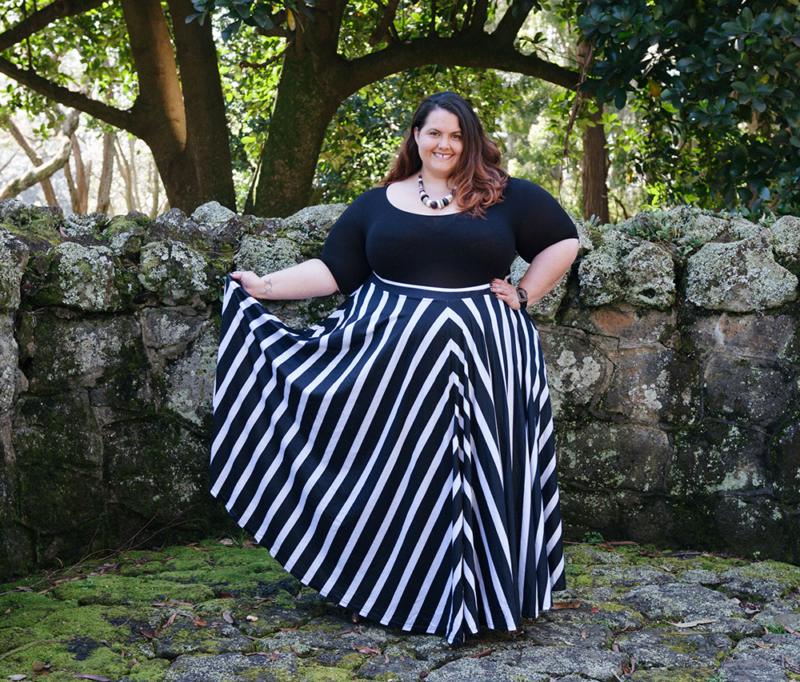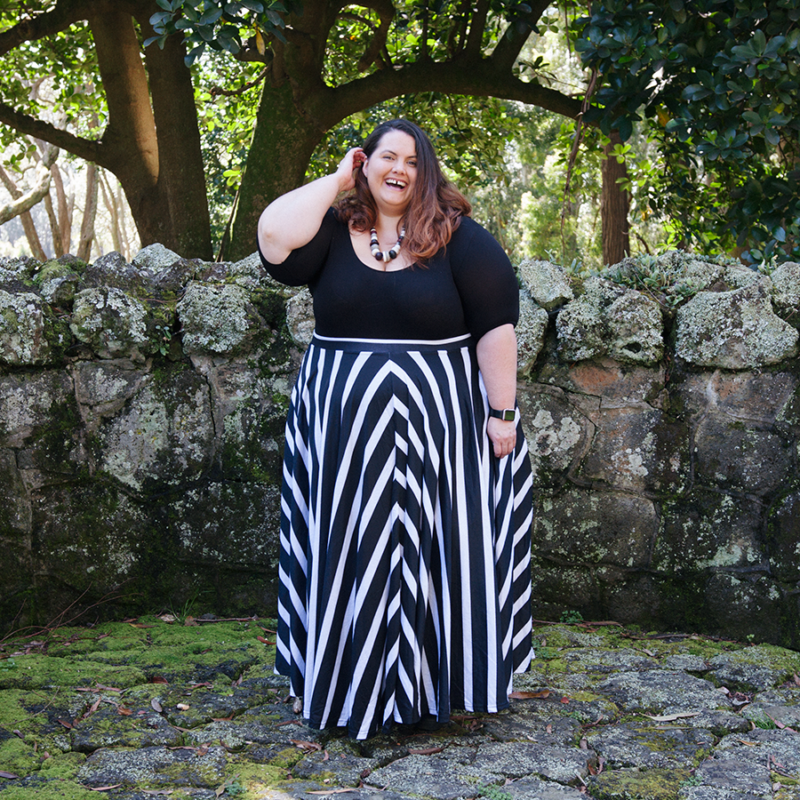 If you want to pick one up for yourself, remember that you can still use the code MKSS0917 to get 15% off all dress & custom circle skirt purchases from Joolz Fashion until 2nd October 2017 (that's this Monday, so be quick!). There are loads of great fabric choices to choose from, and they do sizes 4-36.
Have you ever worn an outfit inspired by a movie or TV show?
Maybe you've got something in mind you'd like to try?
Tell me about it below!

Meagan wears:
Elbow Length Bodysuit from Sonsee (gifted, 26-28)
Striped Maxi Circle Skirt from Joolz Fashion (gifted, 28)
Bold Polly Necklace from Polly Collective
Posts may contain affiliate links. If you purchase a product through an affiliate link, your cost will be the same but This is Meagan Kerr will automatically receive a small commission. Your support is greatly appreciated and helps us spread our message!