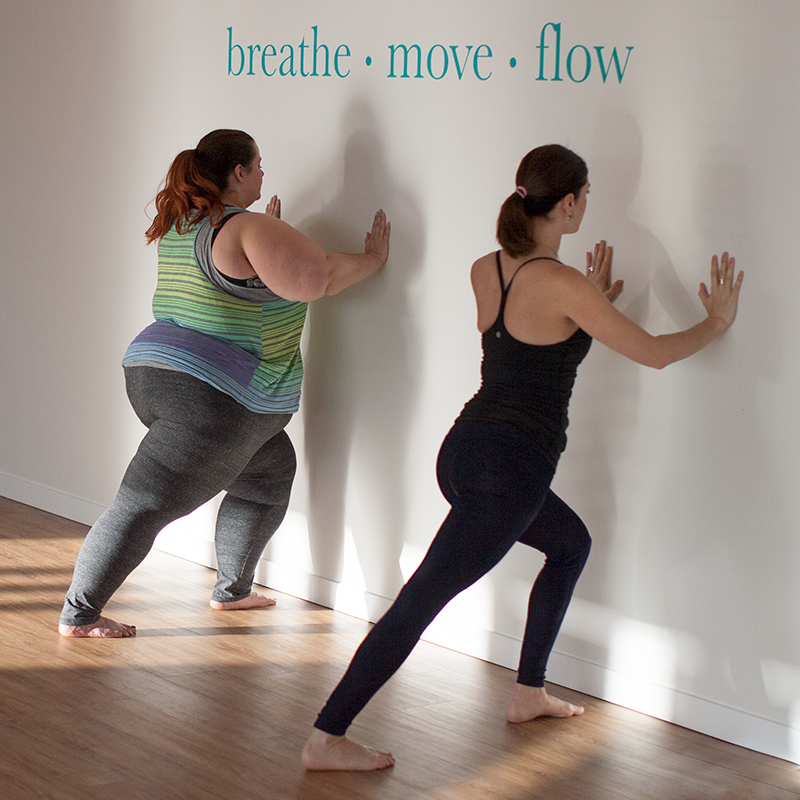 There seems a misconception that yoga is only for a certain type of person, but the truth is that yoga is for everyone. No matter what your age, gender, size or background, yoga poses can be adapted for your ability. But where do you start out? I wanted to share a few yoga tips for beginners – I hope you find them helpful.
There are plenty of yoga videos on YouTube that you can follow along to, or classes you can take. The important thing to remember is to go at your own pace and adapt the poses to suit you. I've got a couple of videos coming over the next few weeks that I'd love for you to check out – make sure you're subscribed to my YouTube channel to be among the first to see those.
Yoga for beginners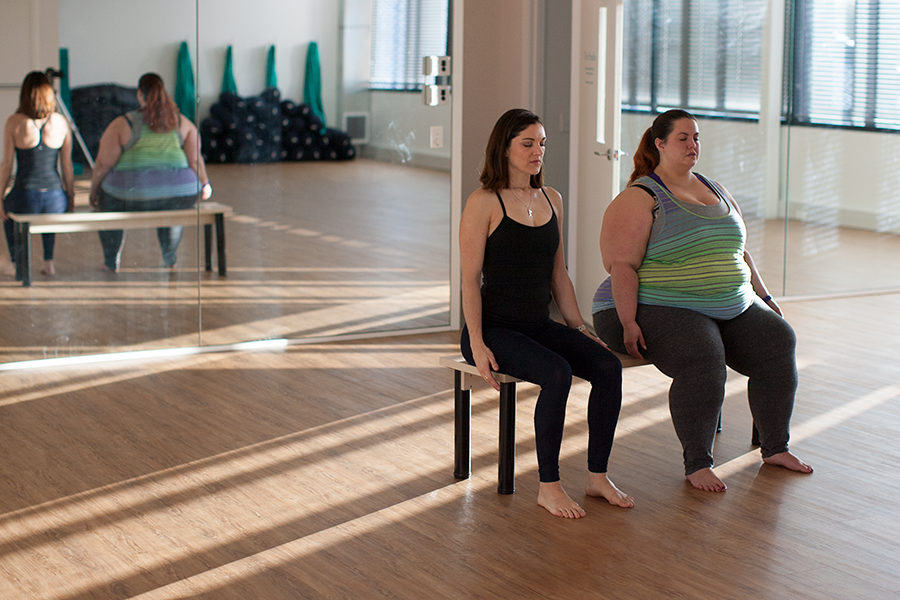 Think about your breathing
Before I start my practice, I like to sit (or stand, depending on the kind of yoga I'm doing) with my eyes closed and take time to slow my breathing, let go of my day or anything that's bugging me at the moment and focus on what I'm about to do. Some long slow breaths in and out through my nose help to get me into the right frame of mind, slow down and be mindful of what I'm doing. While I'm moving through my yoga poses, I continue to be mindful of my breathing which allows me to flow from one pose to the next.
Go at your own pace
I'm sure you've seen some yoga poses and thought "there is no way I can stretch that far/bend like that". We all have to start somewhere, and don't worry – your abilities will grow over time. Think about something like a forward fold – not everyone can touch the ground, and that's okay. You can rest your hands on your legs to begin with, use foam blocks in a number of different ways to give you support at different heights, touch your fingertips to the ground, and then one day you'll find yourself with your hands flat on the floor. I like to aim for improvement in my poses (this is what I'm aiming for with Uttanasana), and it's a real sense of achievement each time I manage to do something I couldn't do previously.
Don't be afraid to use props and accessories
I resisted using yoga props for a long time and as soon as I gave them a go I realised that I'd been missing out. They helped me to try poses that I hadn't previously done, meaning new challenges for my practise. Two accessories I'd really like to get one day are foam blocks (which you can see in the standing forward fold poses above) and a strap (like the one I'm using for eagle pose).
Remember that you don't need fancy gear
Props and accessories are a nice addition to your yoga practice, but they're not essential. I would say that my only two essentials are comfortable clothing and a quiet space – I usually do my yoga inside (in my lounge, because that's where I have room) but sometimes on a nice sunny day I do like to take my practice outside. I was lucky enough to practice in the cosy warm space at Om Yoga Studio in Stonefields recently (where these photos were taken) and that was a lovely treat
Above all, I think it's important to find poses that you enjoy doing. My favourite is Uttanasana (the standing forward bend I showed you above) – it helps me to relax and gives me a great stretch all down the back of my body. Do you have a favourite pose?
Do you practice yoga or are you wanting to give it a go? Make sure you're subscribed to my YouTube channel so you can follow along with my videos. We'll start things off nice and easy next week.
If you have any yoga tips for beginners, make sure you share them with me below!

Thanks to:
Shirley from Yoga With Me for her tips and guidance
Sandey from Om Yoga Studio for letting us use her wonderful space
Doug from Ambient Light for the photos