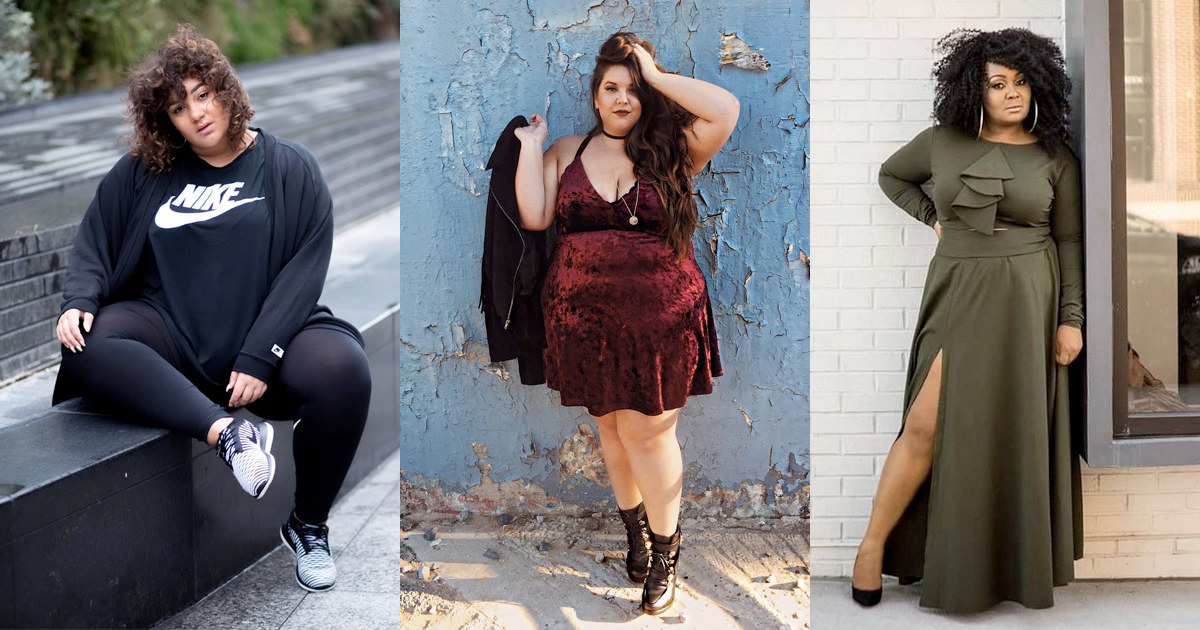 Today is International Women's Day and I wanted to share some of the amazing wahine toa who really inspire me. I feel really lucky to work in an industry with so many talented, creative, fiercely unapologetic women, and today I want to celebrate some of those women and share them with you in the hopes that you might find them as inspiring and powerful as I have.
Grace Victory
You might recognise Grace from the recent campaign launching Nike's plus size range. As well as blogging, she is a YouTuber that talks about everything from fashion to mental health (and many other things besides), she's made some pretty cool documentaries, and has a book coming out later this year that I can't wait to read. She's real about the things we tend to shy away from and I've only recently started watching her YouTube channel but she's one of those people that made me want to go all the way back to the start of her channel and watch all of her videos (so I am – lots of binge-watching happening here!).
Jessica Kane
This is a babe who has her fingers in many pies. I first met Jess through her magazine Skorch Magazine, and she's also started her own plus size fashion company called Society+ (you will have seen me wearing their clothes here on the blog). They use models of different sizes, races and shapes; they partner with bloggers to help you see their clothes on a more diverse range of bodies; and they don't use photoshop. These are really critical things that we as women need to see more of in fashion and in the media. Jessica is not afraid to step in front of the camera when needed and understands the need for pockets, tulle skirts and crop tops. Bloody brilliant.
Natalie Hage
I first found Natalie on tumblr many years ago, and she was one of the first unapologetic fat babes I ever encountered. She was one of the people who introduced me to body positivity, to embracing my style and to just being my fabulous self, and is a big style inspiration for me.
Sarah-Jane Duff
Sarah-Jane is the talented designer behind New Zealand label Lost and Led Astray (which I wear a lot of). I love that I can have in depth discussions with her about body politics, living life as a fat woman and the fatshion industry. She's also teamed up with the wonderful Kristina from The Kindness Institute to bring us Fat Yoga NZ, which is the yoga class I go to!
Virgie Tovar
An author, activist and one of the leading experts and lecturers on fat discrimination and body image in the USA, Virgie Tovar's name is well known amongst fat feminist circles. Virgie runs a 4-week online course, the Lose Hate Not Weight Babecamp to help you break up with diet culture, and has many amazing achievements to her name. One of the things that I really appreciate most about her is that on her Instagram she has no qualms about sharing photos from "unflattering" angles or showing VBO. Finding people who share photos like this has been really important for my own body love journey, because it's so rare that we are shown those things or have them normalised (even though they are perfectly normal!).
Marie Denee
There's no denying that Marie (aka The Curvy Fashionista) is one of the queens of plus size fashion blogging. I've been following her blog for a long time, and this business savvy babe has her finger on the pulse when it comes to what's happening in plus size fashion. She really celebrates the achievements of others and I find her really inspiring and uplifting.
Mallorie Dunn
When Mallorie Dunn says that she create fashion for everyone with her label SmartGlamour, she means it. Her clothes come in all sizes from XXS to 6X and beyond; and she shows them on models of different sizes, shapes, ethnicities and abilities. She's passionate about the clothes she creates being for all people, and that attitude towards inclusivity is something the fashion industry needs more of.
There are many women who inspire me, and these are just a few that are on my mind at the moment. I'd love to know, who inspires you and why? Share your stories with me in the comments.