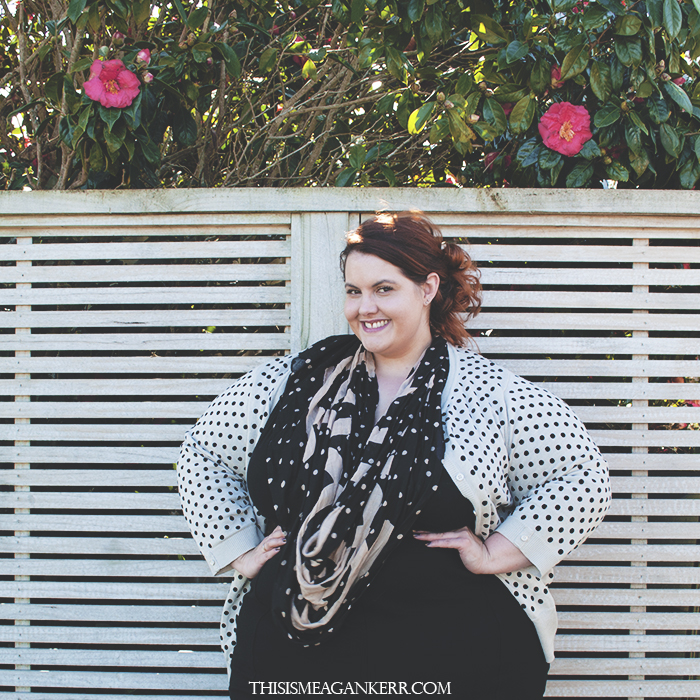 Yesterday I had a busy day of PR events and meetings, but I managed to find a few minutes to sneak out into the garden to snap some photos of my outfit…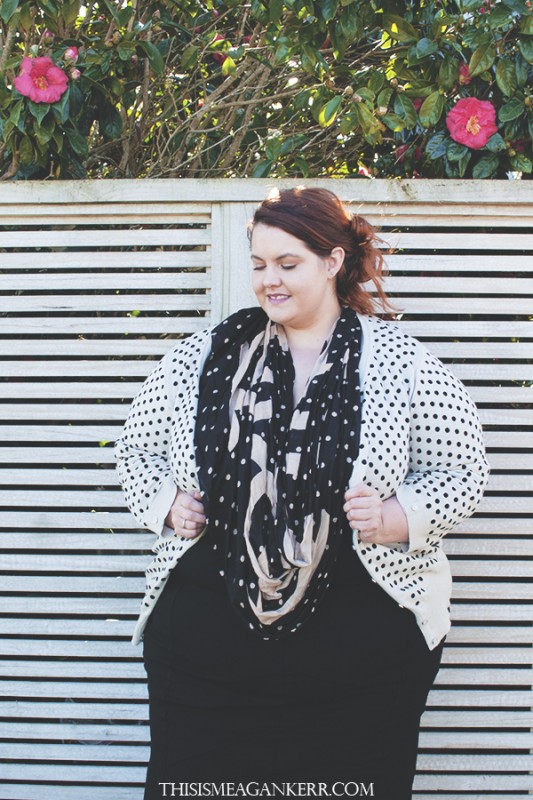 This is the same outfit that I'm wearing here with a different cardigan and accessories for a different look. I personally prefer this look because I think that the addition of the oatmeal colour looks quite smart (and I love the polka dots!).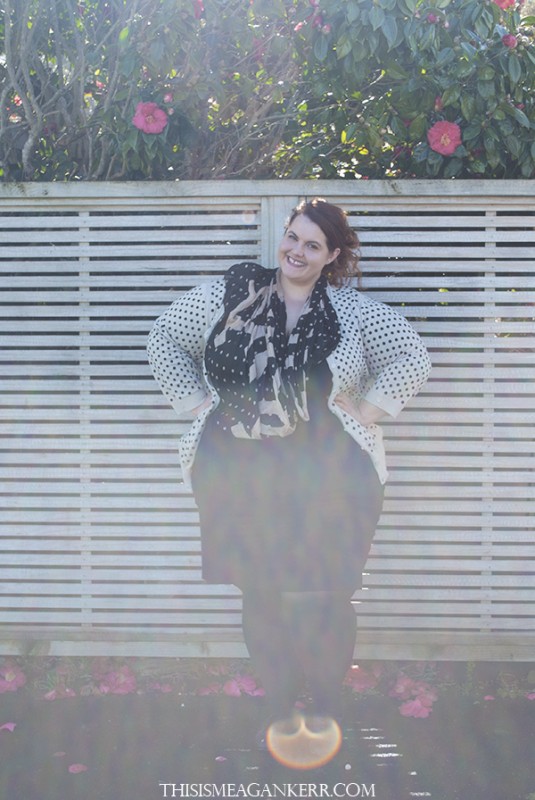 Oh, and did I mention that it was super sunny yesterday? Between the rain shows, at least. Cue epic lens flare… It looks like I'm standing on a ball of light.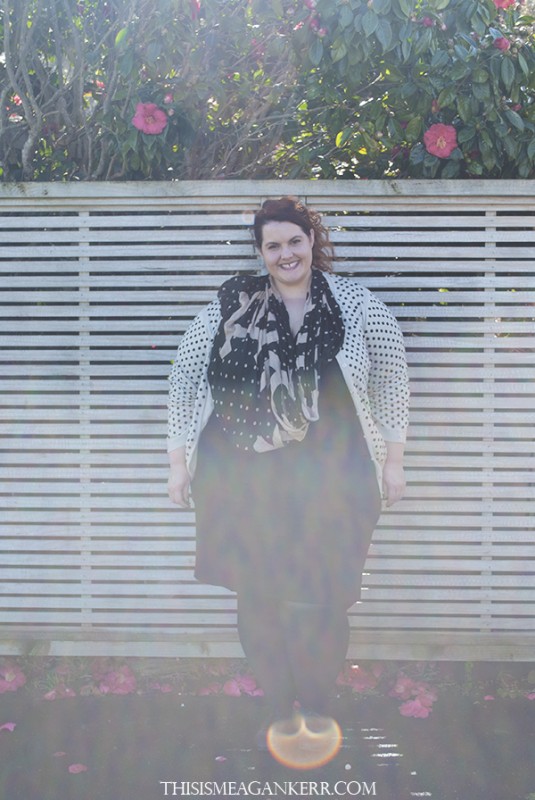 ALSO: 4 WAYS TO STYLE A SCARF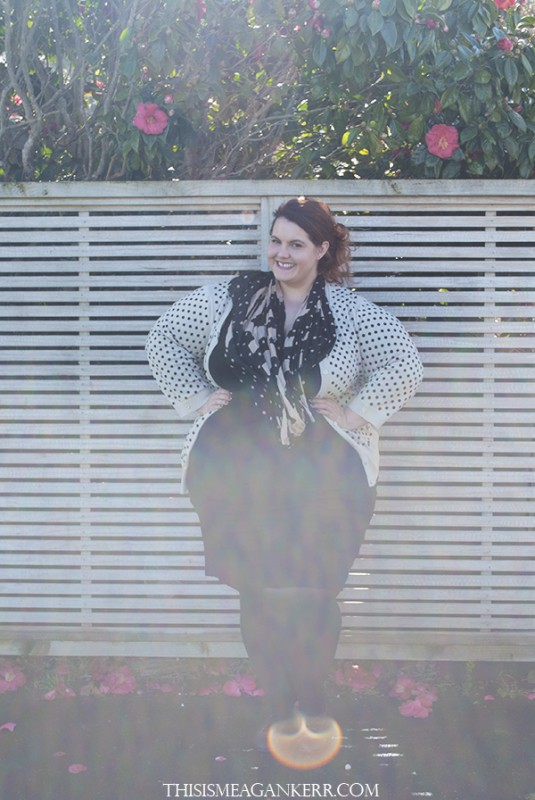 A nice simple outfit that's perfect for work! What do you think of the spots on spots? I quite like them!
xo Meagan
Meagan wears:
Crossover Top from The Warehouse
Ponti Vandyke Panelled Pencil Skirt c/- Lucabella (sold out online)
Sara Spot Cardigan from EziBuy
Bamboo Tights c/- Donatella's
Garage Britney Brogues c/- The Warehouse
Polka Dot Scarf c/- EziBuy