Coral is one of my favourite colours.  It has been for a little while, but it's a shade that's going to be popular again this spring and summer so consider this your heads up. I love it to add a pop of colour to an all black outfit!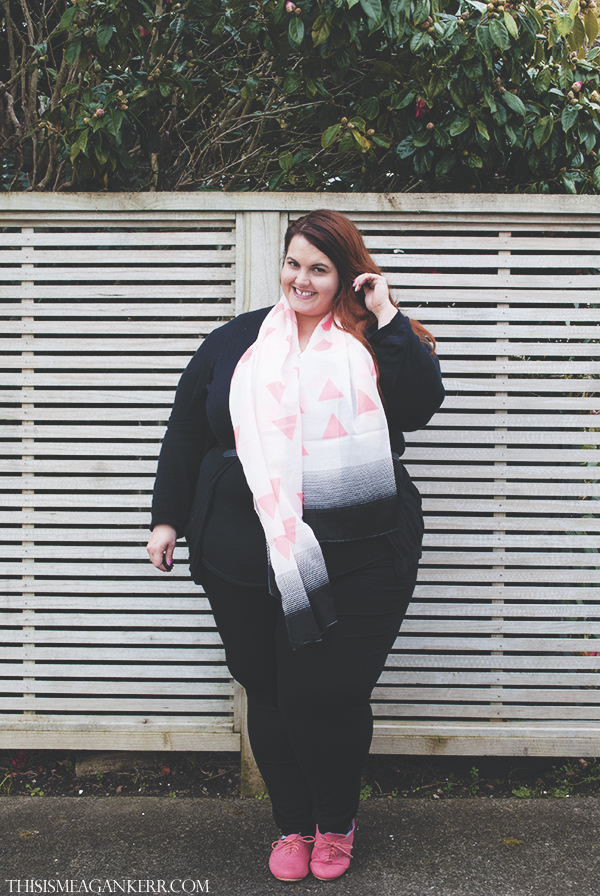 I was so glad that we finally had some fine weather so I could wear my coral brogues – they're such nice shoes but aren't suited to the horrid weather we have been having a lot lately!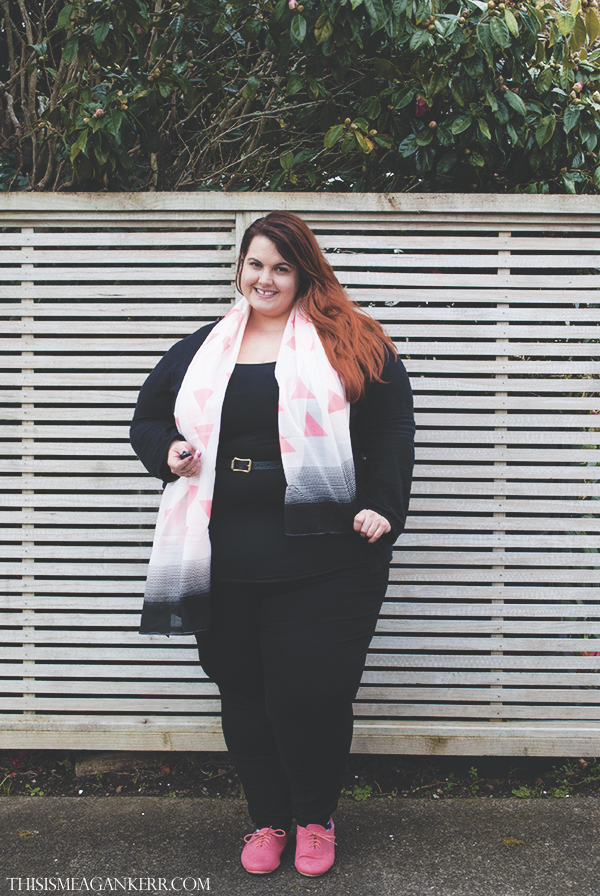 I'm trying my hand at wearing more casual outfits and trousers at the moment, and I think that these jeggings really are a winner for me. They're super easy to wear and much more comfortable than jeans (all the comfort of leggings, but in denim. HECK YES!), so expect to see me wearing them more over spring!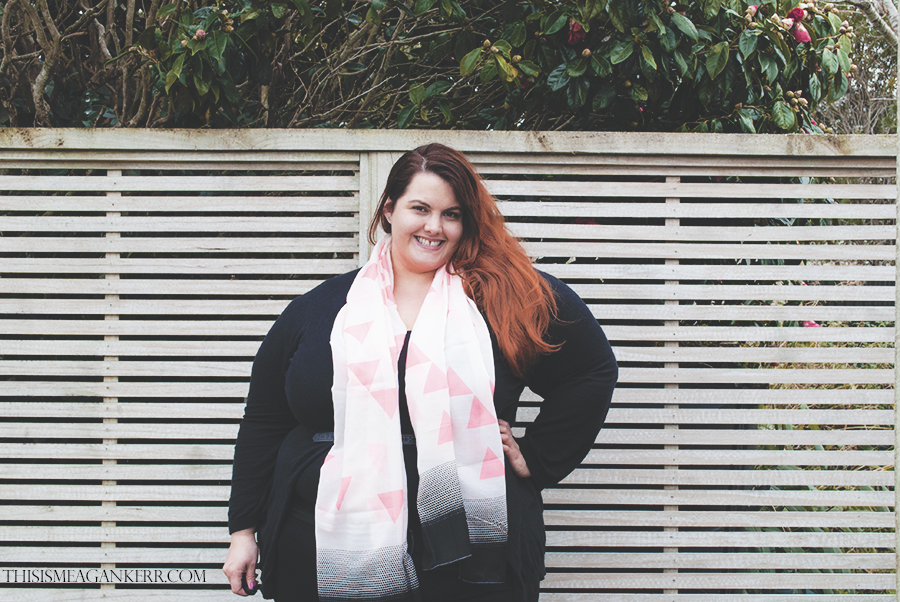 I added another pop of colour with this scarf from EziBuy. It's a lighter weight fabric than the scarves I've been wearing over winter, and feels nice and soft. I went for a super simple drape with this one, but if you're looking for some new ways to wear your scarves you should check out my latest EziBuy post where I've shared a few step by step tips…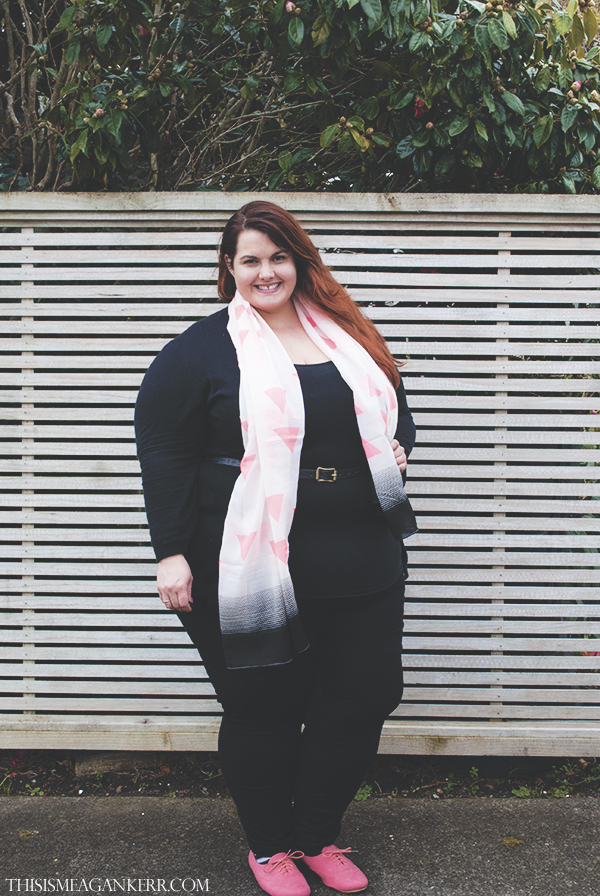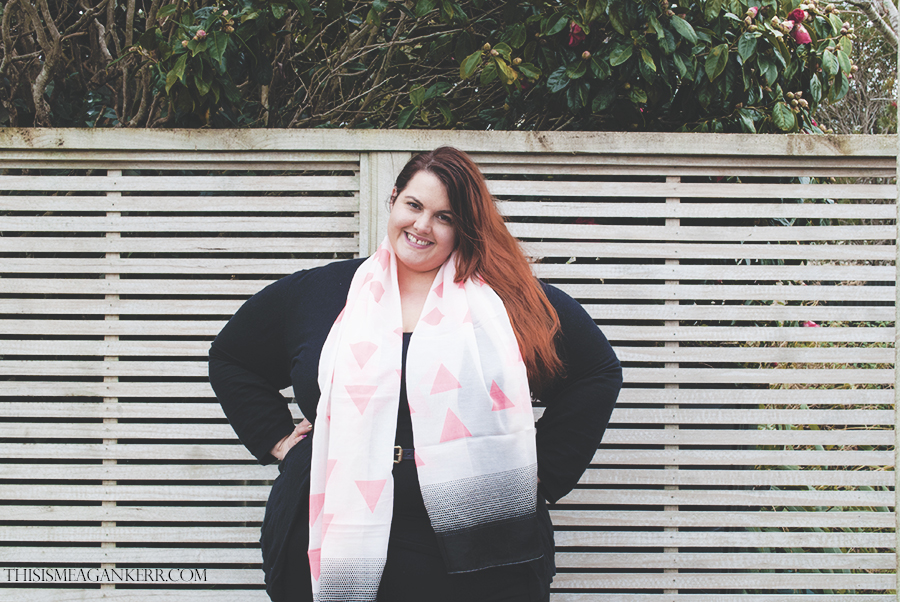 What do you think, am I on to a winner with the jeggings?
xo Meagan
Meagan wears:
Garage short sleeved tee from The Warehouse
New Look Inspire Edge To Edge Cardigan from ASOS
ASOS Curve Skinny Embossed Waist Belt from ASOS
Garage Lacy Shoes from The Warehouse (sold out)
Sara Pull-on Jeggings from EziBuy
Pop Art Scarf c/- EziBuy