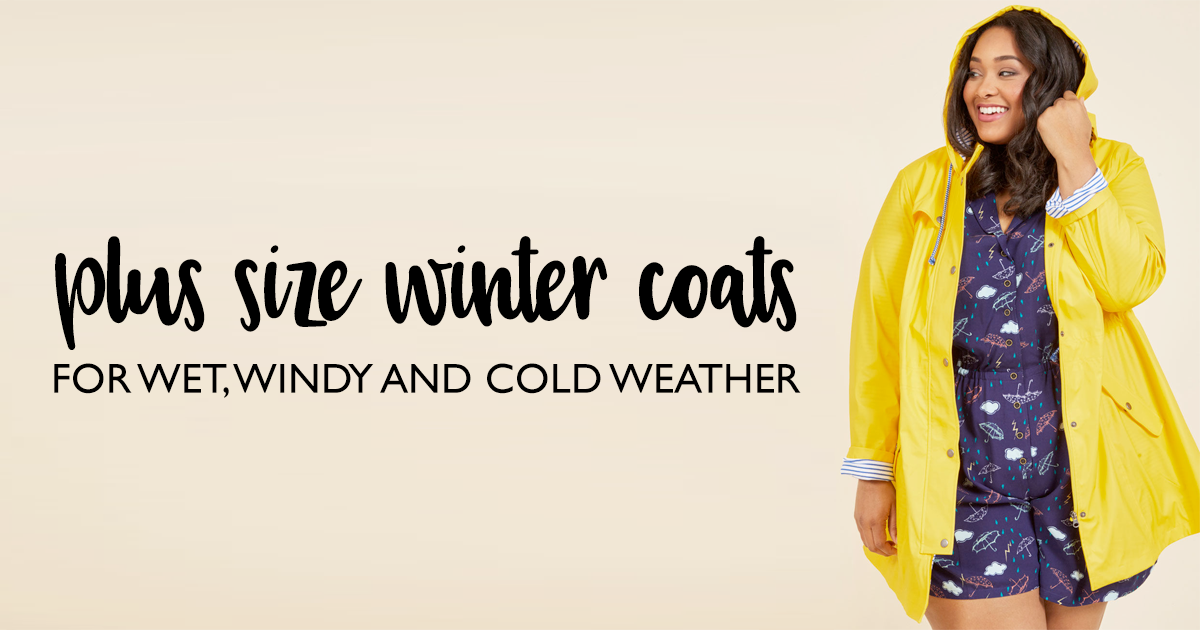 Ahh winter. Depending on where you are, it can be cold, windy, or wet… and if you live where I do it can be all three in one day! I've had lots of people asking me about coats for winter (especially waterproof ones!), so I've done a bit of hunting and found options for all kinds of weather. Grab a cup of tea and take a look.
Coats for cold weather
If winter is cold where you live, then you'll know that a warm coat is essential part of your wardrobe. My top tip is to get one that is roomy enough to layer things underneath if you need to. Personally I prefer ones that I can belt at the waist, but there are lots of different styles available so find one you love! I like these coats for wearing in the evening to events or to and from work because they're stylish but functional.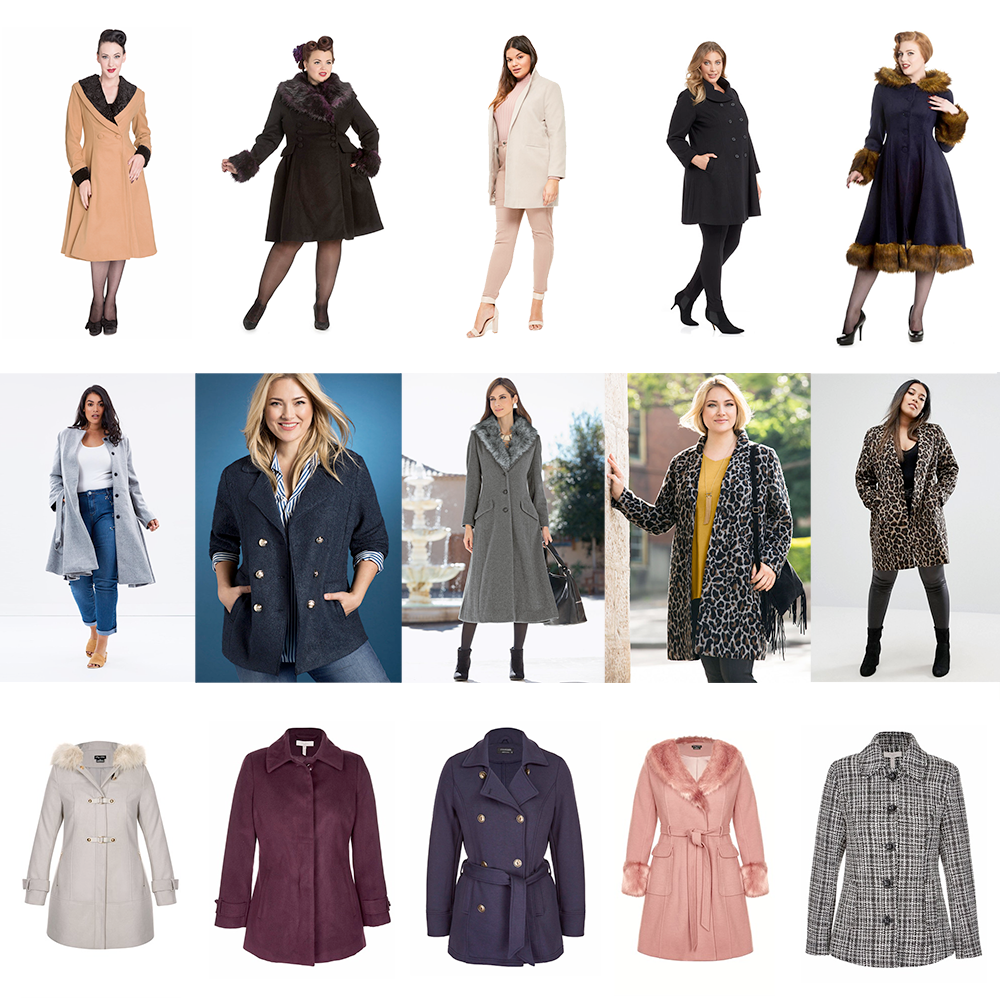 Hell Bunny Vivien Coat, $199.00 | Hell Bunny Rock Noir Coat, $239.00 | Missguided Faux Wool Coat, AUD $90.95 | Wild Child Swing Coat, $299.99 | Hell Bunny Isadora Coat, $359.00 | Lost Ink Plus Skirted Coat, AUD $199.95 | Sara Pea Coat, $149.99 | Together Woman Faux Fur Trim Coat, $239.99 | Sara Animal Coat, $149.99 | River Island Plus Leopard Print Coat, AUD $159.00 | City Chic Wonderland Coat, $199.95 | Millers Melton Coat, AUD $50.00 | Crossroads Fleece Pea Coat, AUD $49.95 | City Chic Make Me Blush Coat, $199.95 | Millers Melton Coat, AUD $60.00
Casual coats
I'd wear these coats on days that are windy or a little chilly (but not too cold). A mac or a trench is great to wear to and from the office or brunch, but you can basically pair them with anything – especially if you choose one in a neutral colour. Parkas and quilted coats are more casual – great for day to day or weekend outings (or if you're a mama going to watch your kids play Saturday sports).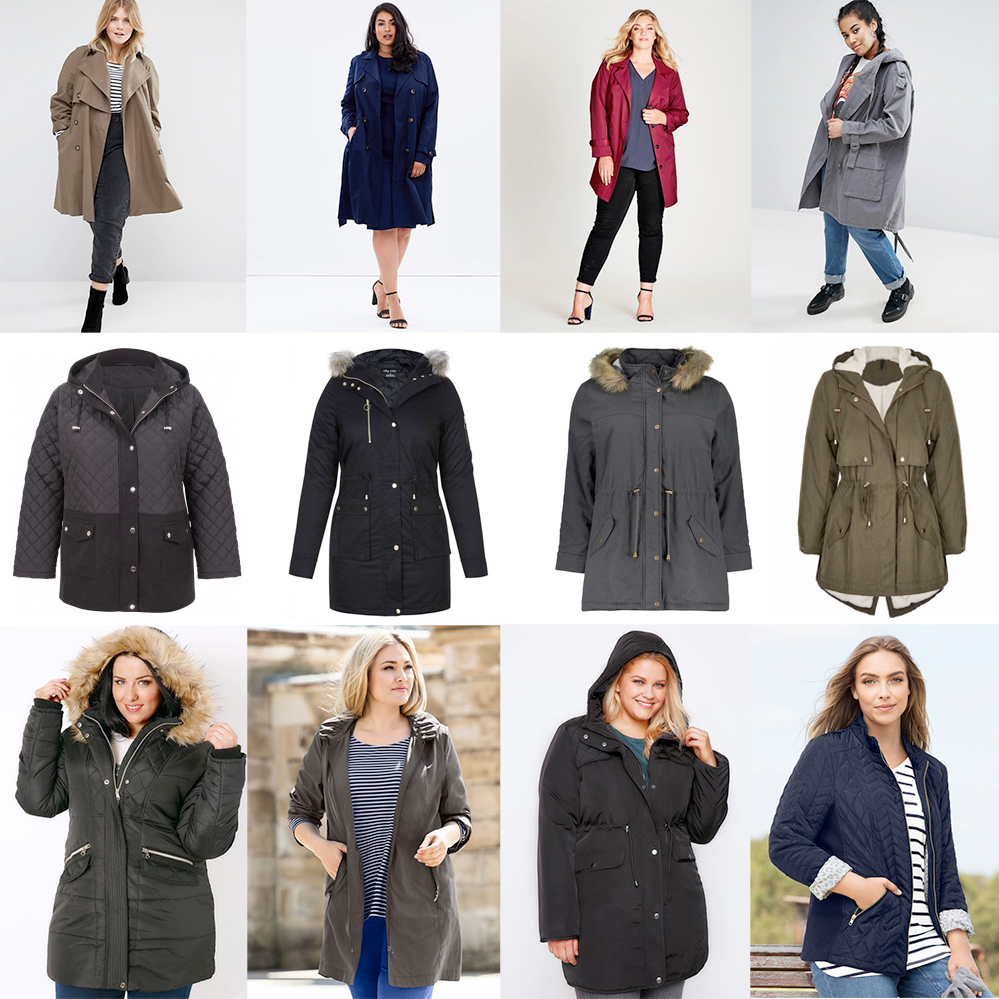 ASOS CURVE Mac, AUD $129.00 | Lost Ink Plus Pleat Back Mac, AUD $149.95 | Autograph Button Through Trench Coat, AUD $129.99 | ASOS CURVE Waterfall Parka, AUD $109.00 | Isobelle Plus Quilted Jacket, $49.00 | City Chic Snowed In Parka, $179.99 | Kmart Parka, $40.00 | Crossroad Premium Hooded Parka, AUD $49.95 | Black Longline Puffer Jacket, AUD $65.00 | Sara Lightweight Parka, $89.00 | Black Padded Parka Coat, AUD $49.00 | Sara Hooded Parka, $139.99
Coats for wet weather
Winter where I live can get pretty wet (it's rained almost every day this week), so a coat that can help me survive the wet weather is a must have. I've included some options that are shower resistant and some that are waterproof, so make sure you check the descriptions on the links if waterproof is what you're after!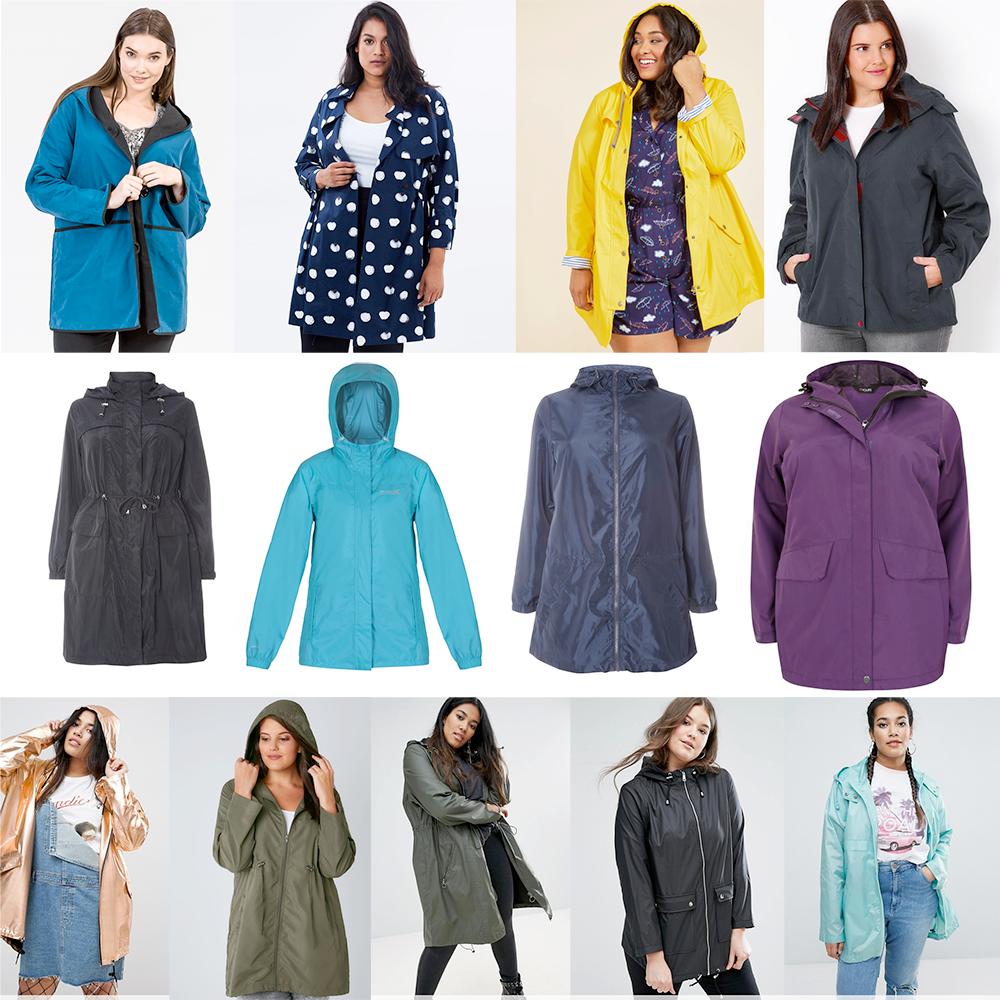 K&K Reversible Jacket with Hood, $159.90 | Advocado Full Sweep Trench Jacket, AUD $145.00 | ModCloth At All Showers Raincoat, USD $79.99 | Waterproof Rain Jacket with Removable Hood, AUD $39.00 | Evans Longline Mac, £60.00 | Regatta Womens Pack It Jacket II, $59.00 | Evans Pear Fit Rain Mac, £18.00 | Outdoors Waterproof & Windproof Hooded Shield Jacket, AUD $78.00 | ASOS CURVE Rainmac, AUD $99.00 | Shower Resistant Pocket Parka Jacket with Hood, AUD $48.00 | ASOS CURVE Waxed Parka Rainwear, AUD $109.00 | New Look Plus Matte Anorak, AUD $80.00 | ASOS CURVE Pac-A-Mac, AUD $44.00
I think I've managed to cover a pretty good range of budgets, styles, sizes and colours (some of these come in different colour options too), so hopefully I've managed to find something that you like! Let me know which one is your fave.
What kind of coat do you like to wear?

Posts may contain affiliate links. If you purchase a product through an affiliate link, your cost will be the same but This is Meagan Kerr will automatically receive a small commission. Your support is greatly appreciated and helps us spread our message!