Brought to you by The Warehouse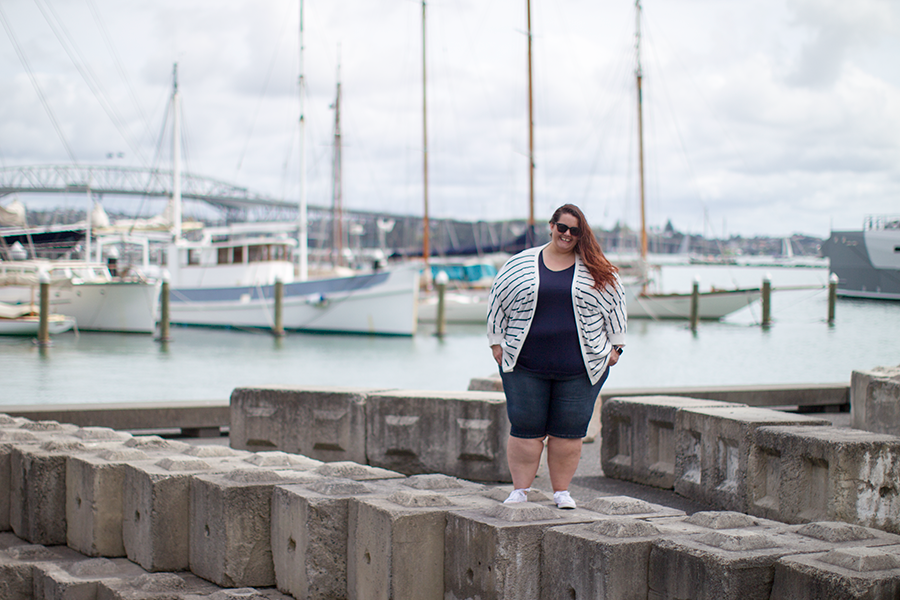 Last summer I wore shorts almost every single day. It was the first time since I was a child that I had felt really comfortable in shorts, and I felt liberated! I decided that I am going to wear shorts as much as possible this summer, and I want you to join me. I know that some of you are already thinking "oh hell no" at the idea of baring your knees for all to see, but bear with me for a moment.
Where I live, summer is humid. The air just feels wet and sticky for most of the summer, the days are hot and nights don't feel much cooler. When there is a breeze it feels like heaven because the rest of the time humidity wavers between 90-100% and I feel like I'm swimming through the air.
For a long time, I spent my summers covered up. Despite the humidity and the heat, I would wear jeans or long trousers every days. If I wore a dress or a skirt, it was with leggings – partly so I didn't show my legs, but also to help prevent chub rub. Do you know how freaking hot it is, having to wear long pants or leggings all the time? Not to mention inconvenient – walking along the beach with my family or exploring rockpools is definitely not the time for jeans! Since becoming more confident in my body, I look back and I honestly don't know how I did that to myself every day – it was so hot, impractical and uncomfortable!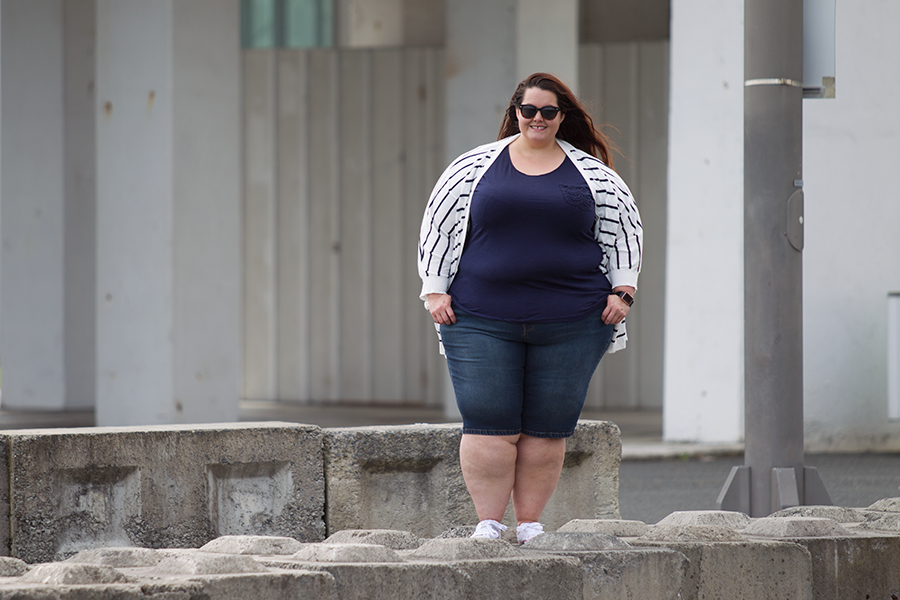 Now I know that when I say "wear shorts", you're probably picturing some kind of short shorts, right? No way babe, I think you can wear any length or style of shorts you like! I prefer my shorts to sit about knee length (the same as my skirts and dresses), because that means I get the freedom of shorts but don't have to worry about chafing or feeling too exposed or insecure because my thighs are on show.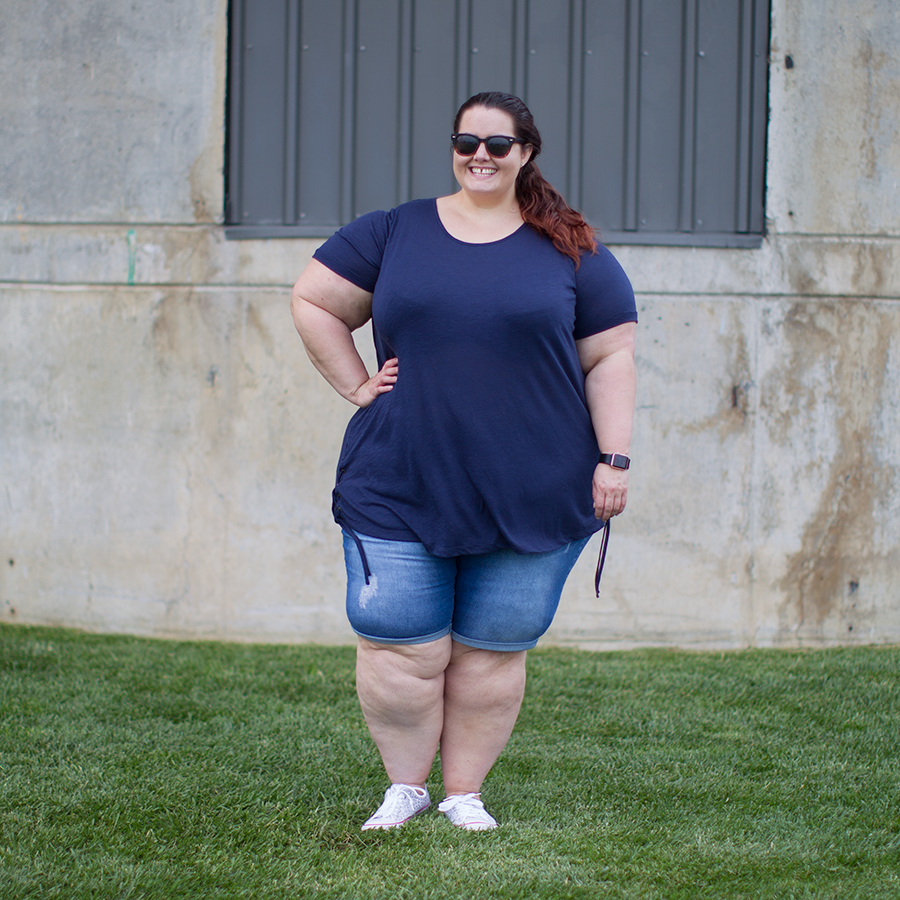 I really wanted a pair of denim shorts this summer because I tried to find some last year and it was an epic fail – I never found any that fit well. My search is over though, because guess what – The Warehouse has brought some out for this summer that fit in the same way as the Kate Madison jeans that I raved about and wore all through winter! They're comfortable as heck and I am so excited. I picked out a couple of pairs – one is cuffed at the bottom and sits just above my knee, and the other is a bit longer, in a darker wash denim. Already the longer pair is getting a lot of wear, because I feel so good in them. They are stretchy, they are a perfect fit for me, they have pockets – basically they meet all my tick boxes and I think I will need to get another pair!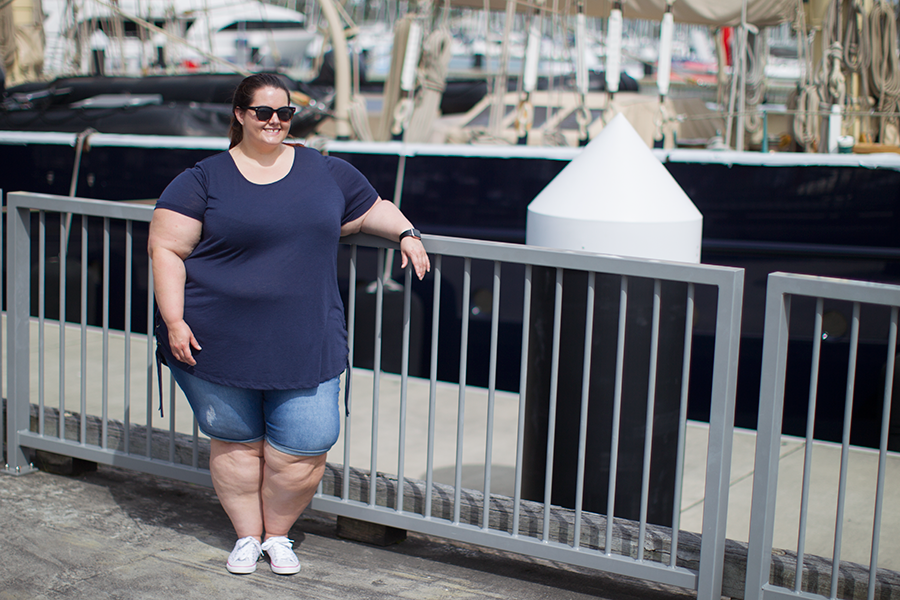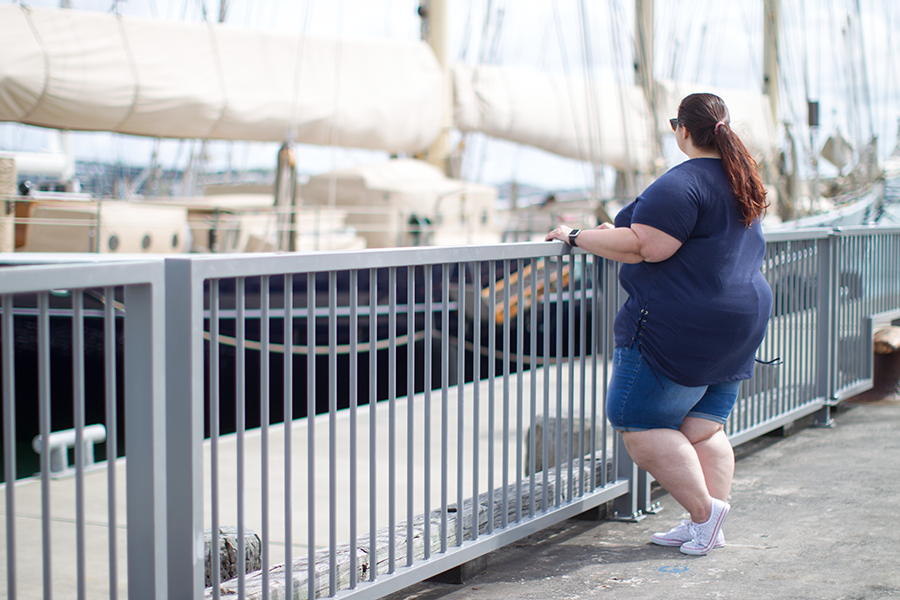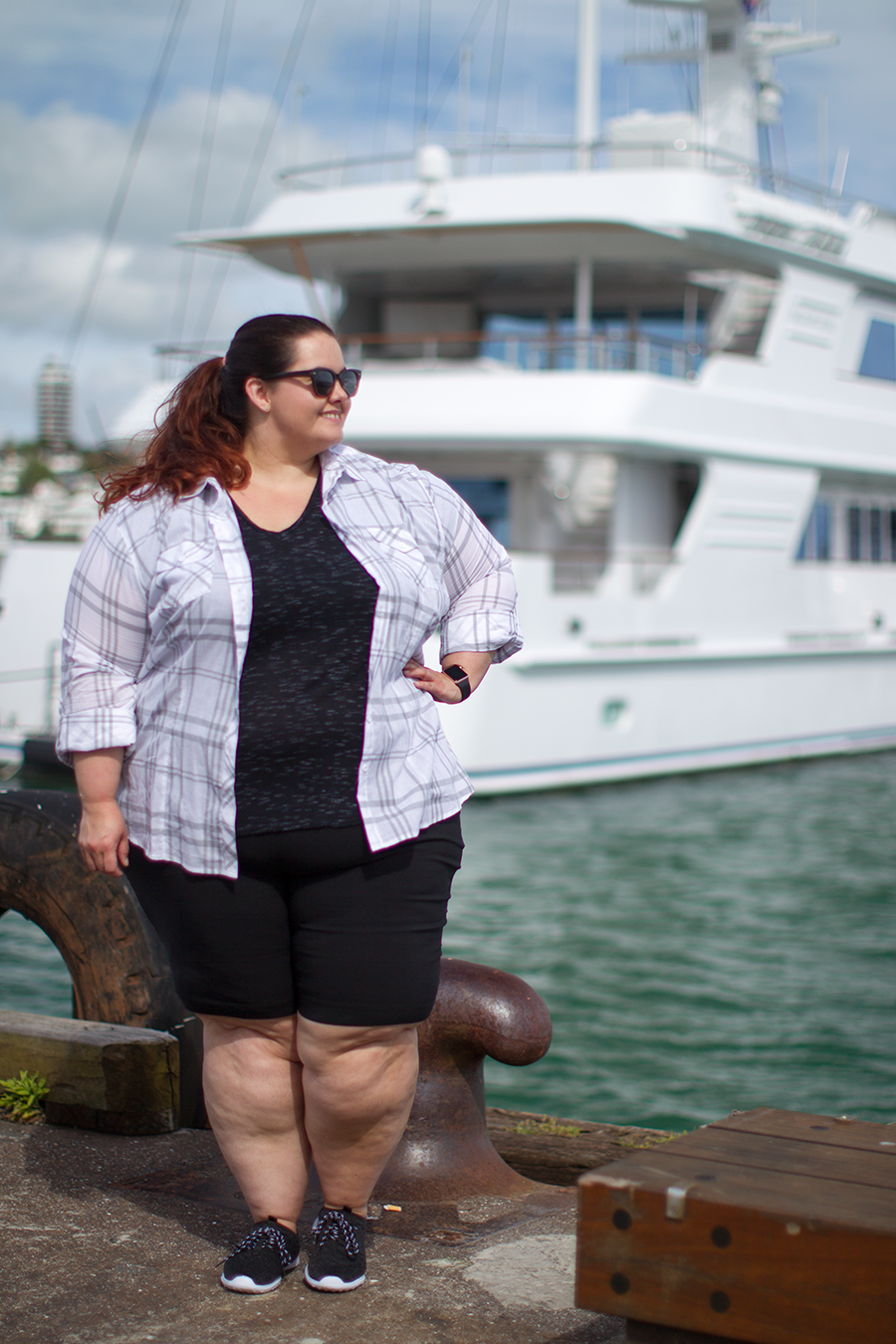 If denim isn't your jam, The Warehouse also has some Kate Madison bengaline shorts that are comfy, stretchy and chic. I think these are great for either a dressier look or something casual – they are perfect with a kaftan or cute tunic for those summer BBQs when you want to feel a little bit dressed up but still want to feel cool.
I've seen a lot of articles on ways you "should" wear shorts when you're over 30, when you're a mum, when you have big thighs… I say just wear them however you want! Wear them with an untucked tee and sneakers if you want (that's how I prefer to wear mine!) or with a floaty tucked in blouse and heels. Fashion should be fun, whether you're dressing up or dressing down, so find a pair of shorts that suits your style and get ready for summer!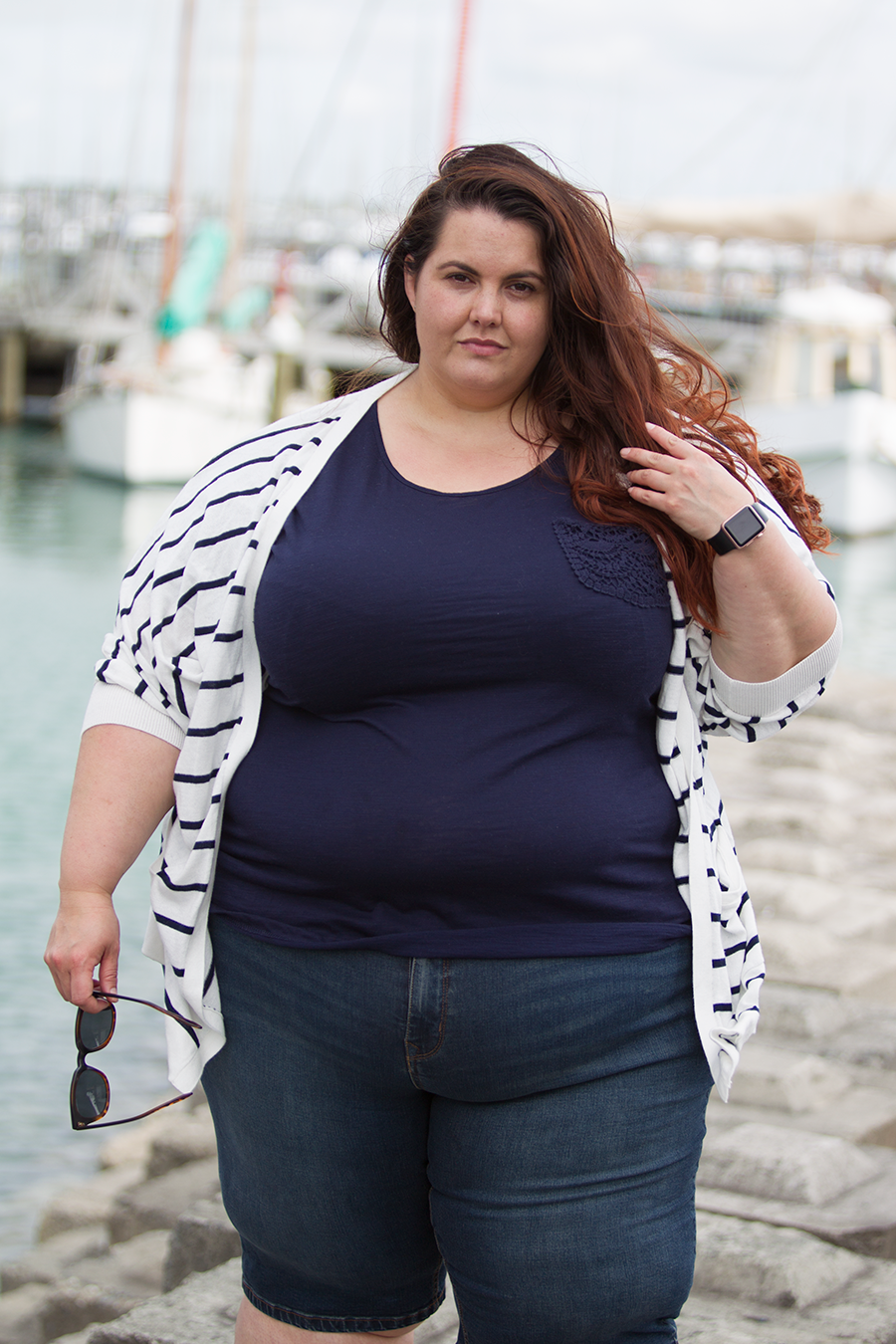 WIN IT: The team The Warehouse have given me a $100 The Warehouse gift voucher to give away so that you can pick up your own shorts for summer! All you need to do to get in the draw is leave me a comment below letting me know how you'd style your new shorts, then click here to subscribe to our free fortnightly updates. You can unsubscribe at any time if you change your mind – it just makes it easy for us to contact you if you win (plus it means that you get style, self love and other awesomeness directly to your inbox!). If you're already a subscriber then great – all you need to do is comment below. The winner will be drawn on 23rd November 2016, and this giveaway is open to NZ readers only.
THIS GIVEAWAY IS NOW CLOSED. CONGRATULATIONS TO OUR WINNER RENEE HUDSON.
Will you be wearing shorts this summer?
How will you style your shorts?

Meagan wears:
Kate Madison Dark Denim Shorts (26) RRP $35 – available in store from 1 November
Kate Madison Turn Up Light Denim Shorts (26) RRP $35 – available in store from 7 November
Kate Madison Bengaline Knee Shorts (26) RRP $25 – available in store from 28 November
This post was brought to you by The Warehouse. Please support the brands that support this blog.