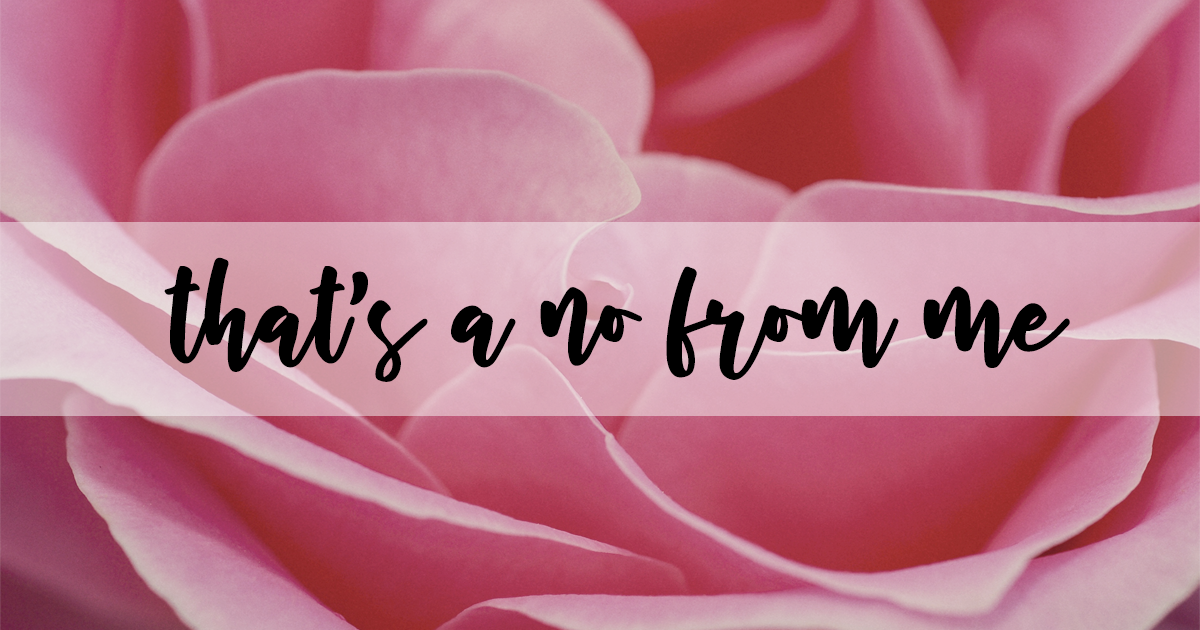 I started my blog as a way of sharing my style, helping plus size babes find rad clothes in their size and sharing my self love journey in the hopes that it might help others. For the most part, it's been amazing – I've shared my life with you, you've shared yours with me … but there is one part of the online world that I really hadn't counted on. It's one that, to be quite honest, makes me never want to blog again.
I really appreciate all the awesome babes who take the time to send me DMs and leave comments on my blog and social media; talking about where to find awesome plus size fashion, celebrating their style wins, sharing their self care routines and what life is like as a fat babe. I love the great community we have and I think it's really great that we get to talk about these things and share our experiences. But then, there are the guys. Some of the guys that message me and comment on my page, oh boy.
These blokes send me pictures of flowers, pictures of themselves, pictures of their dicks. They leave comments like "you're so sexy", "mmm, yummy", "marry me beautiful", "wanna fuck". Sometimes they send me messages saying "hi" over and over. They post weird Facebook stickers like the dog that licks the shape of a heart (honestly, what the fuck is up with that?), they tell me how they think I should dress so I'll be more sexy, they tell me what they want to do to me or sometimes they just send me porn clips. They DM me telling me I'm their dream girl, saying hello or asking if I'm single, and then I get called a snob, a bitch, a slut when I don't respond.
This doesn't happen every now and then, it happens every single day. I block around 100-200 men a day (if not more) who do this and I can't remember the last time I went an entire day without having to deal with this kind of shit. Last night I had one guy leave me a number of comments and private messages on my Facebook page, after I'd already asked him to stop, so I blocked him. He then proceeded to email me, comment on my blog posts and track down my personal profile and message me there wanting to know why I had blocked him. How many times can you ask someone to leave you alone? Spoiler alert: he continued to message me after this.
I'm not alone in this – I know many other bloggers who get a constant barrage of bullshit from men, especially plus size fashion bloggers. On Facebook, on Instagram, via email … it just never seems to stop. Most notably my friend Rachel, who wrote a great post about her experience with getting messages from one such man, aptly titled "Being a Woman on the Internet" and also known as the day she spent her birthday tracking down a sexual predator. They're not just friendly hellos, these are men who sexualise me and think that seem to think I owe them my time and my attention.
Guys, this space isn't here for you to use as a dating service or to chat with women. I'm not here to chat with men, and when you leave these comments and messages, it's taking time from doing my job to respond. The same as if you went into an office and said the same things. I mean, are there guys messaging ASOS and Countdown and Sony like this or is it just something that I'm expected to have to deal with because I'm a woman on the internet?
It's not only bloggers and public figures that get these messages either, guys seem keen to comment on women's bodies and try to slide in to their DMs on the regular. It's gross and it needs to stop.
I've been told that I should be grateful for the attention. That it's part and parcel of being a "public figure". I've been told that they're just being friendly, do I have to be such a bitch? They're only kidding around, can't I take a joke? I'm sorry, but no. I'm not responsible for teaching these guys how to behave appropriately toward others, and in case you were somehow mistaken, no – this kind of behaviour is not okay. The people who do this are no better than men who cat call women and harass them on the street, except they do it from behind a screen. When they get called out on their behaviour, they make out like we are somehow the bad guys and they the victims.
There's not a whole lot I can do about it either, because Facebook's only option for page owners is to block users from the page – I'm not able to report messages when they have dick pics and the like in them, I can't report harassment until it happens on my personal account (and even then I'm often told "We reviewed the content you reported and found that it doesn't go against our Community Standards"). At least on Instagram I can report the messages and block the senders.
Honestly, this kind of thing makes me want to shut down my social media and my blog all together. I feel alone, intimidated, harassed and angry. I'm angry that they make me feel this way, that they invade the space I've created to share something I'm really passionate about with you. Sometimes I'm tempted to switch off the messaging option for my page, but as my experience with Shawn has shown me the constant messaging will just move to email, blog comments and messages on my private account.
I'm not really sure what I'm going to do at this point. I guess I wrote this because I want anyone else who gets messages like this know that they're not alone, that they don't have to put up with it and it's okay to block people who are making you feel uncomfortable – whether you're a blogger or not! For now, I'm going to be pretty handy with the block button.
Have you ever received unwanted messages like this?