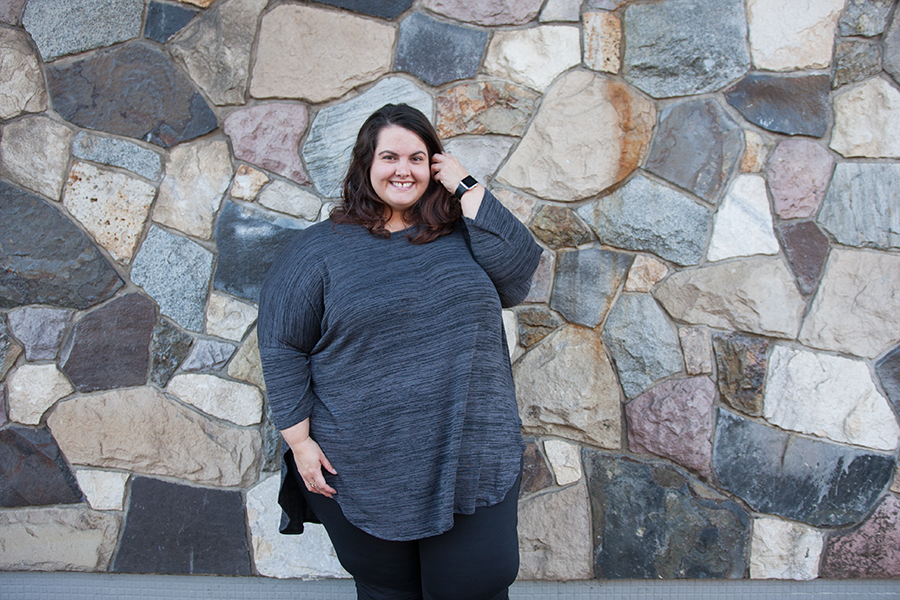 As we head into the cooler months, I start looking for cosy clothes that I can snuggle up in – a top and leggings, jeggings or ponte pants is my go to because it's super easy (not to mention comfortable!). I don't go out a whole lot in winter, but I still like to look and feel nice – especially when bad weather starts getting me down.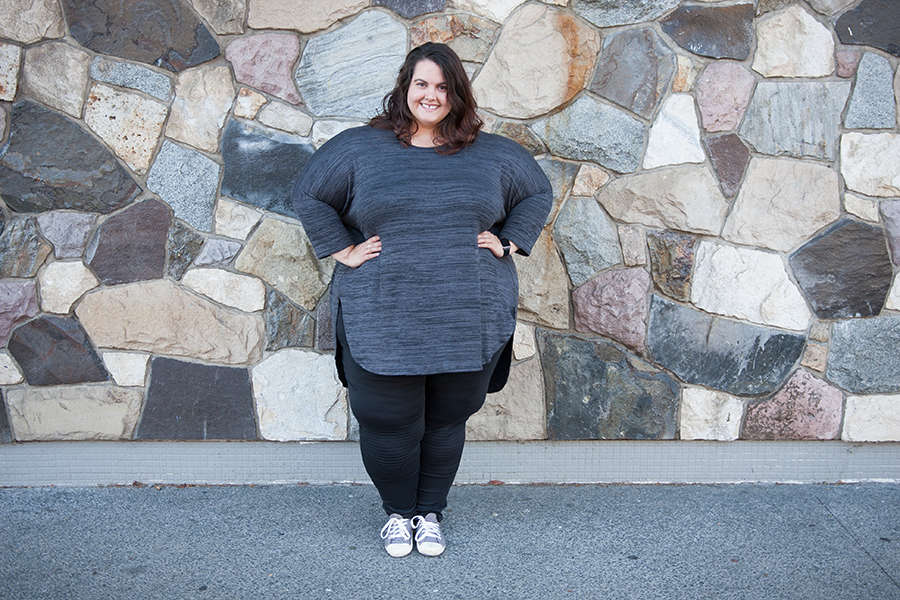 This top from K&K fits the bill – the fabric is soft and stretchy, warm but not too hot, and the fit is firm enough that it feels like a hug but not so tight that it clings. I'd say it's more like a tunic than a tee, because it's long enough that it covers my gunt at the front and my butt at the back, and I'd comfortably wear it with leggings without feeling too exposed.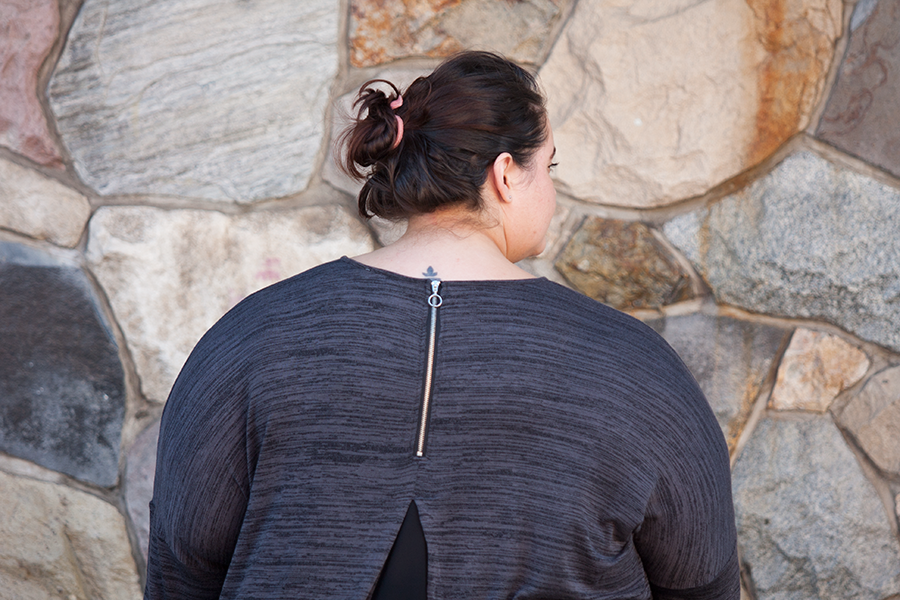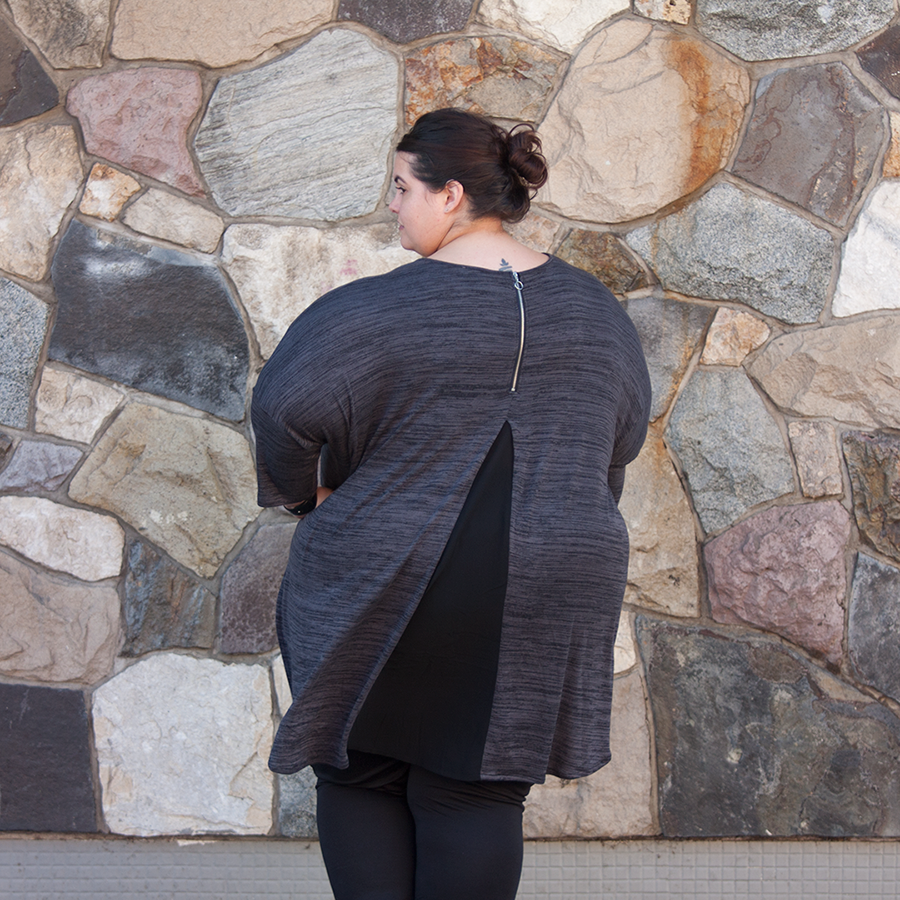 There are some cool details at the back including an exposed zipper and a chiffon insert. I'm usually very against chiffon additions to tops, because they often change the way a garment fits (especially when added to a hem, because it takes away any stretch and makes the fit very unforgiving) but K&K has really got it right with this one. The chiffon insert is in the centre of the back, and the fabric of the rest of the top has plenty of stretch with a very generously cut back, so there is plenty of room if you have a big bum and big hips like mine.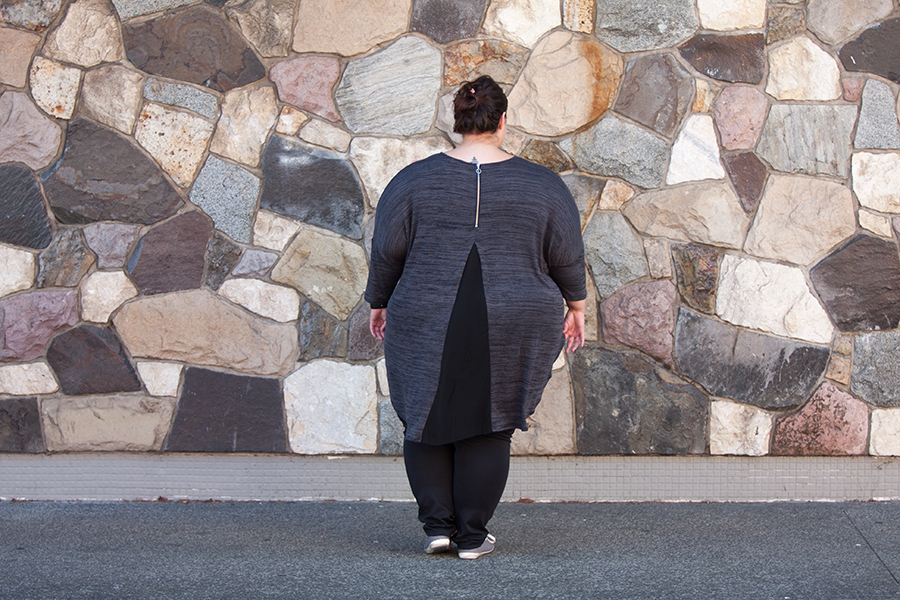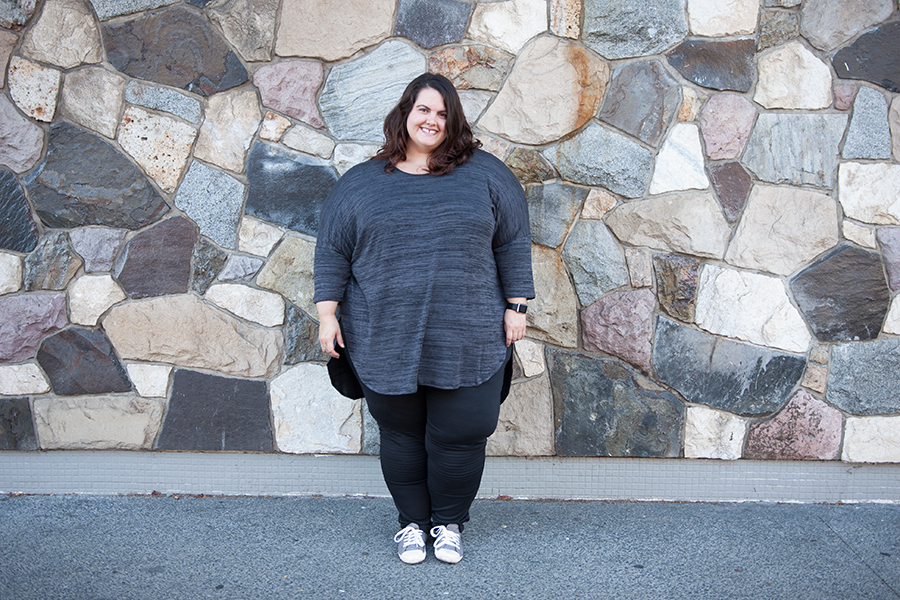 Jeggings are another wardrobe staple for me at this time of year. The ones are more of a thinner ponte feel that the denim I associate with jeggings usually, and because they're thinner I think they're more suitable for autumn than winter. One of the reasons I picked them out was the cool biker style pintuck detail, just for a point of interest because while a gal can't have too many pairs of black trousers, I don't want them all to be same same!
The downside of this pair is that they're too big for me around the waist so I have to keep pulling them up. I love the pintuck detail though, so I'm going to have to get them adjusted so they're a better fit.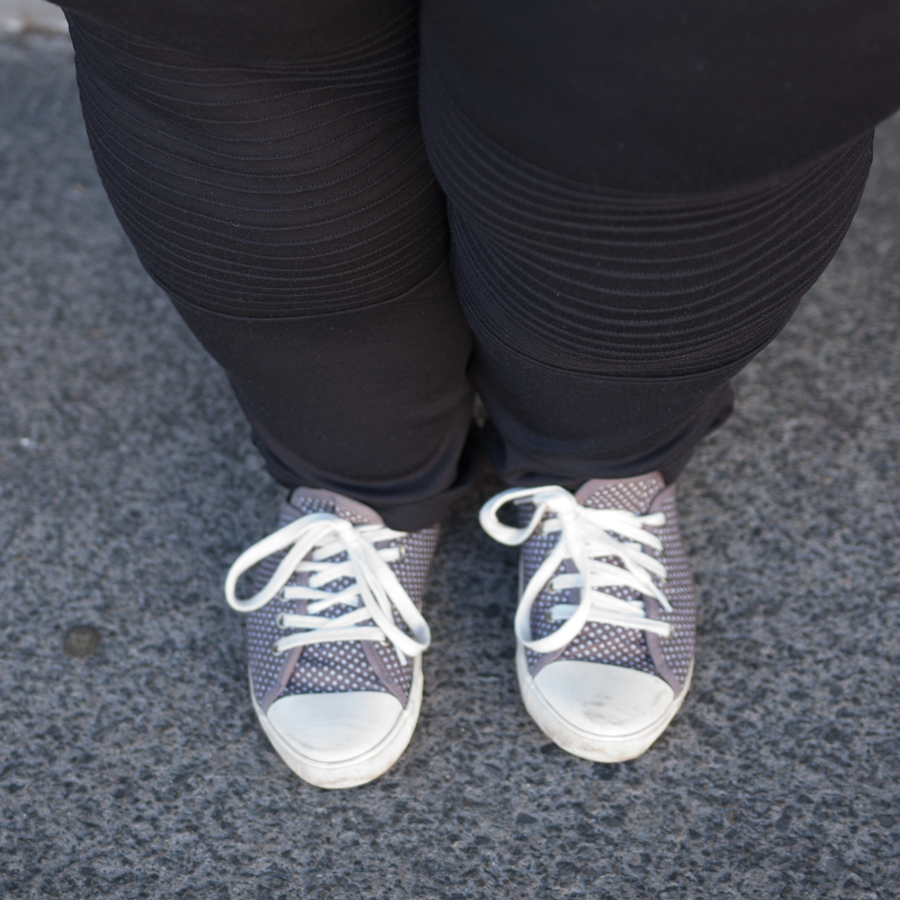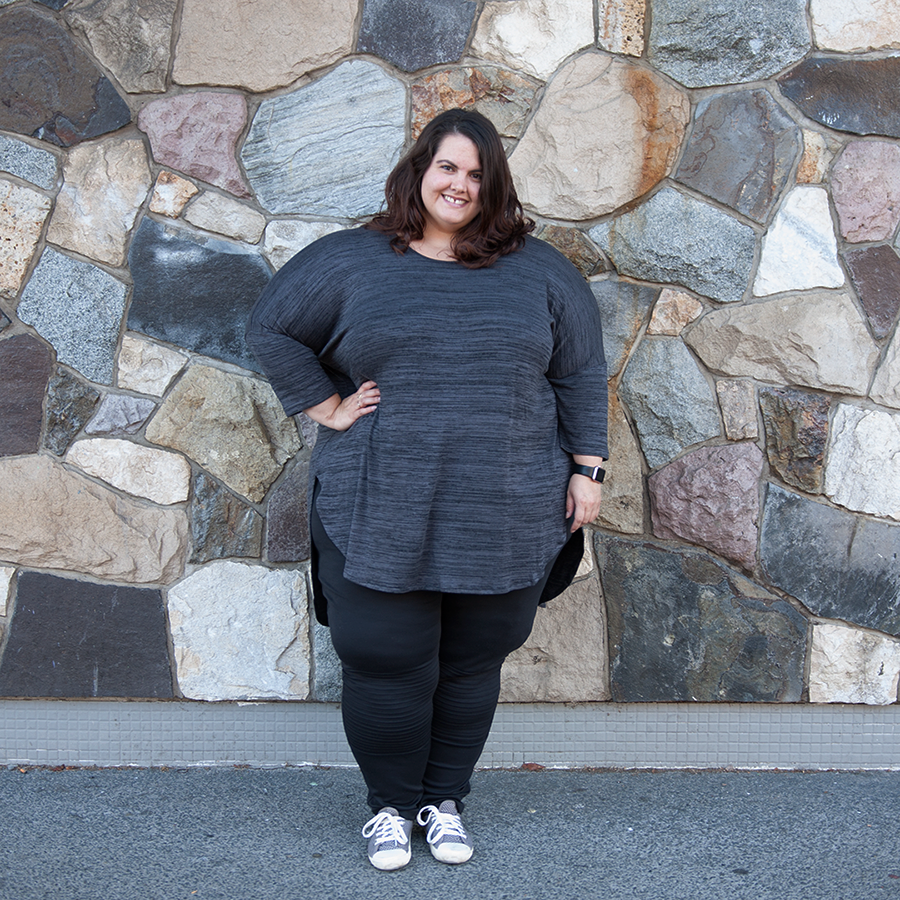 Add a pair of sneakers, and that's my basic wardobe sorted for the next few months! Do you have a go to comfy outfit combo when the weather starts to get cold?
Let me know what you're wearing this autumn

Meagan wears:
Zip Back Cocoon Top from K&K (3XL, gifted)
Biker Pintuck Jeggings from Yours Clothing (26/28)
Next Star Sneakers from EziBuy (39)
Photos: Ambient Light Photography