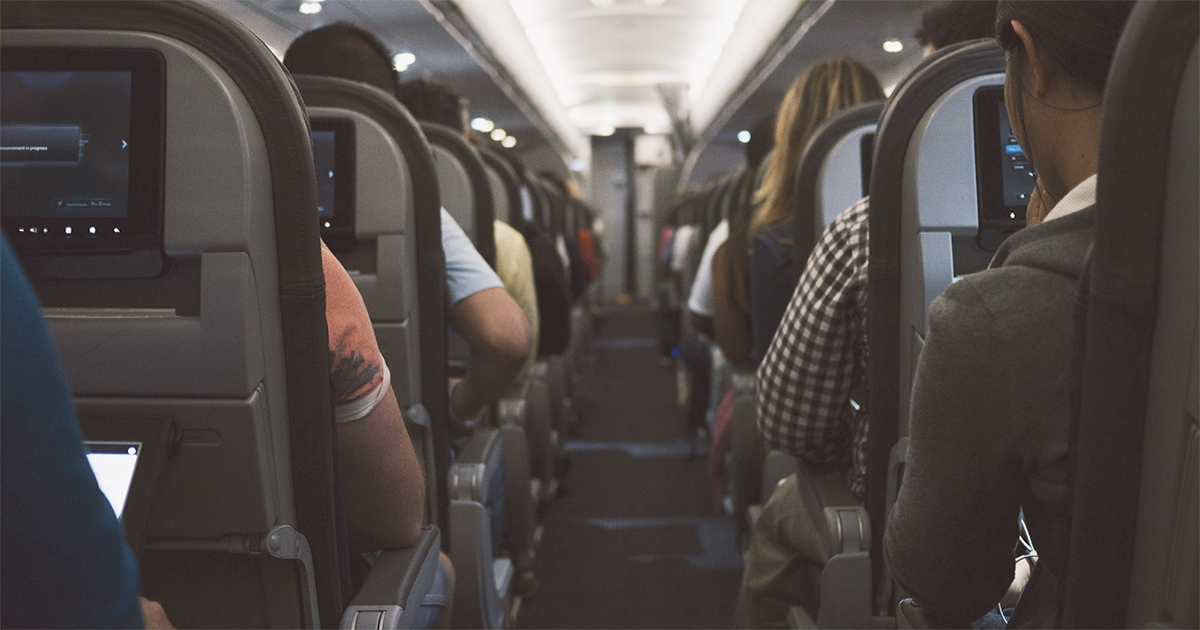 I love when you guys ask me questions, and the thing I get asked for most is tips for flying while plus size. I've been a regular traveller all my life thanks to family living in different parts of the country, various jobs that have involved travel, and a general desire to see the world. I've flown with my body at all sizes, so for those of you who are worried about flying while fat, let me answer a few of your questions and put your mind at ease.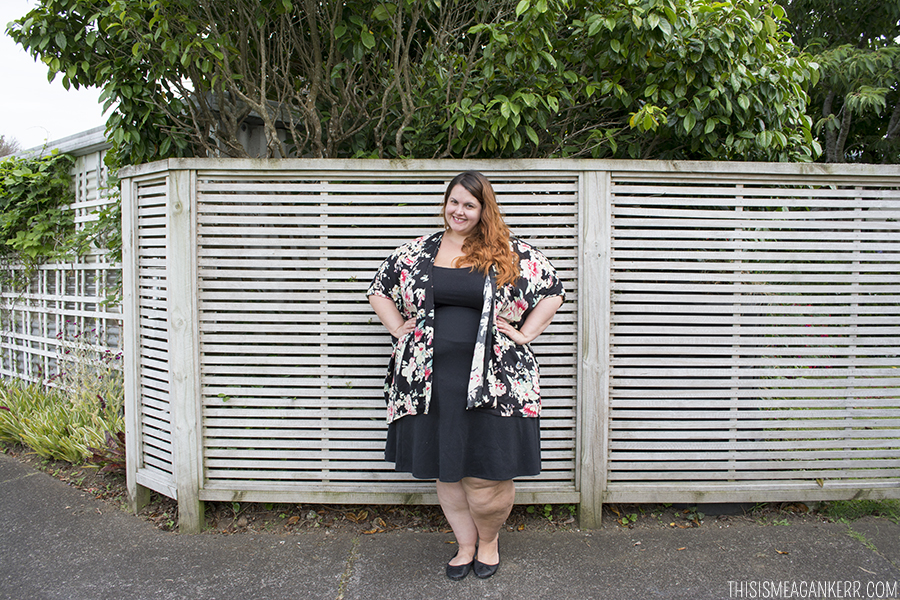 BEFORE YOU BOARD:
Consider seat size – One of the most common questions I get asked about flying is about seat sizes. I fly exclusively with Air New Zealand when flying nationally because they have the best service and the best prices, and I've never had an issue with seat width. I've also flown internationally with Air New Zealand and Qantas (and a couple of others when I was a child), with no issues. One thing worth being aware of though, is that some seats (especially at the front of the section) have rigid plastic sides – if you have wide hips then you may want to avoid this kind of seat. Another thing to consider is seat pitch (the distance from one row to the next) – it can make a huge difference to how comfortable your trip is! To find out about the width and pitch of the seats on different airlines, check out this handy website. If you can afford it, I highly recommend looking at upgrading to the next class as seats are usually more roomy – I shared my experience flying Premium Economy here.
Some airlines offer the option to purchase an extra seat – some at a reduced price and some that will refund the second seat purchased. Make sure you check in with your airline – (you can see Southwest's policy here and Air New Zealand's here – please note that Air NZ don't have the extra seat at check in option for domestic flights, however you can still pre-purchase one with their contact centre). Air New Zealand also has an Economy Skycouch option on some flights – great if you're travelling with someone else and would both like a bit of extra room!
Dress comfortably – This is a key one no matter what size you are. While it's nice to look nice while you travel, remember that you will be sitting for an extended period of time. There is a time and place for short dresses and tulle skirts, and this is not it! For a short flight (an hour or less), I'd wear something similar to this in summer – a tank top, a midi length skirt, flat shoes and a cardigan or kimono. If the flight is any longer than that, then I would be wearing sneakers suitable for walking through the terminal, yoga pants or a skirt (either midi or maxi), a tank top and a cardigan. Trust me, comfort is key! If you're travelling somewhere that has a totally different climate, then make sure you layer up: cardigans, coats, scarves, leggings, gloves etc. Because of weight restrictions on baggage, I tend to wear all those layers on to the plane then take them off when I get to my seat if I'm going from a warm climate to a cooler one – you can stow them in the overhead locker or under the seat in front of you, and they can make for a handy makeshift pillow if you get tired!
Go to the bathroom – Some smaller planes don't have bathrooms on board, some planes have very small bathrooms, some are about as roomy as a portaloo, and some are pretty good – it all depends on plane size and what class you're flying in. My advice is to go to the bathroom before you board, because it's more comfortable and you don't have to worry about turbulence.
Window vs aisle seat – It's not just about the view, sitting in a window or aisle seat can allow you a bit more shoulder room (and sometimes leg space too). Because of my knee injury I always choose to sit in the aisle seat on the left (facing forward) or window seat on the right – this allows me to stretch my leg without annoying the person sitting next to me. The downsides of an aisle seat can include having to get up if your seatmate needs to use the bathroom (no big deal) and accidentally being hit by the drinks trolley (keep an eye out for it and tuck in your arms when required!). Unless absolutely necessary, avoid middle seats at all costs.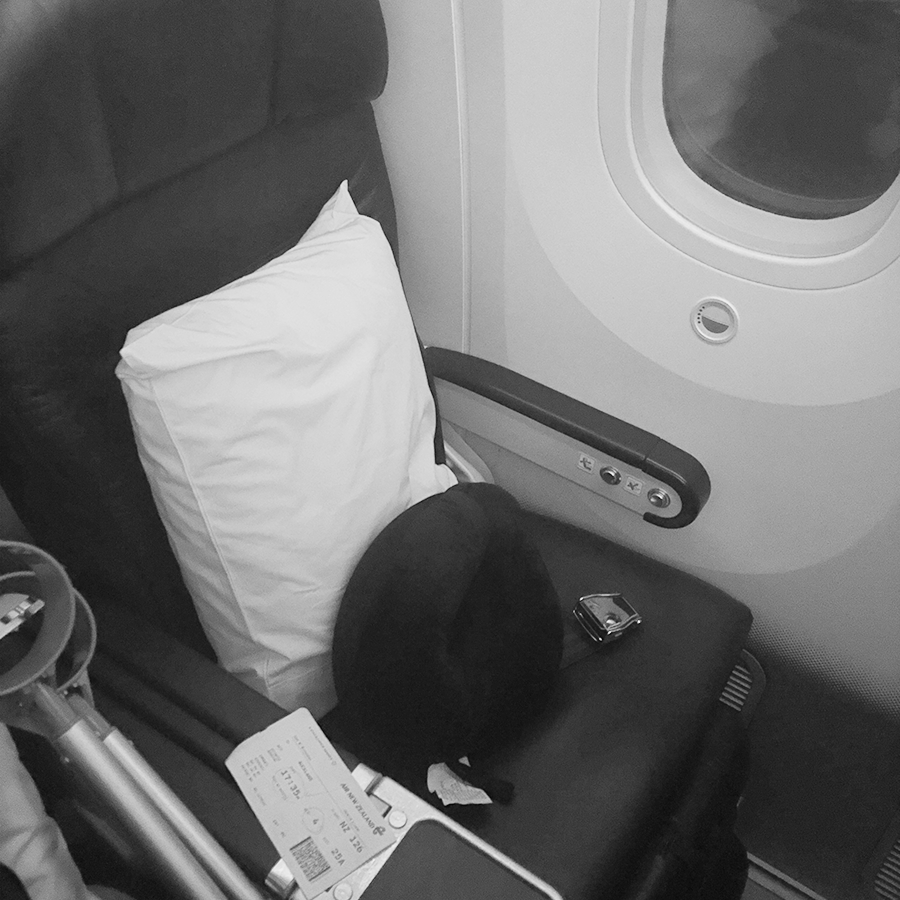 ON BOARD:
Arm rests – Many planes have arm rests that can be raised (unless you're in a seat with the rigid plastic sides). If it will help you to be more comfortable, and the person sitting nest to you doesn't mind, then pop it up! If you're travelling with a partner, this allows you to snuggle up – bonus!
Boarding – Attention all travellers: if your seat is at the back of the plane, board early to avoid hip checking all the people sitting near the front. If your seat is at the front, wait a bit so that people don't hit you in the face with their bag as they walk past (this has actually happened to me, more than once). If you have a window seat or are unlucky enough to be seated in the middle of a centre row, board as early as possible so that everyone else in your row doesn't have to get out of their seats for you to find yours. Be courteous to your fellow passengers and don't be the jerk that arrives late and holds up the plane.
Seatbelt extenders – If you have a big stomach, hips or thighs then you may need a seatbelt extender. Just ask the flight attendant as you board the plane and they will either discreetly pass one to you then and there, or bring one to your seat once everyone has boarded (depending on where they are kept on that flight). You clip each end into the existing belt and tighten it low across your hips. Safety regulations require you to wear a seatbelt while flying, so please make sure you do wear it properly. Please don't be embarrassed about having to use a seatbelt extender or squish your belt closed uncomfortably! If you are a regular traveller, then you might also like to buy your own seatbelt extender – make sure you get one that is compatible with your airline and is FAA approved.
Stay hydrated – Another one for all travellers: make sure you drink plenty of water! Your skin will thank you for it, trust me. When travelling within New Zealand I take my own, but if travelling overseas I usually buy bottled water because of the rules around liquids on planes. Make sure you check out the rules for the area you're travelling in before you fly! Make sure you drink plenty of water when you get off the plane too.
Tray tables – Depending on the distance from the seat in front of you, if you have a fat stomach there is a good chance that your tray table won't sit flat. I've experienced this on domestic flights on smaller planes where there is not a lot of leg room and it sucks. Also, if the person in front of you reclines their seat then you're probably going to be uncomfortable. This is where getting a seat with extra leg room comes in handy – those extra few inches can make all the difference! I also found that seats in Premium Economy on some flights have tray tables that fold out across from the side of your chair, that's basically a complete disaster for me as a fat woman – more details on that here.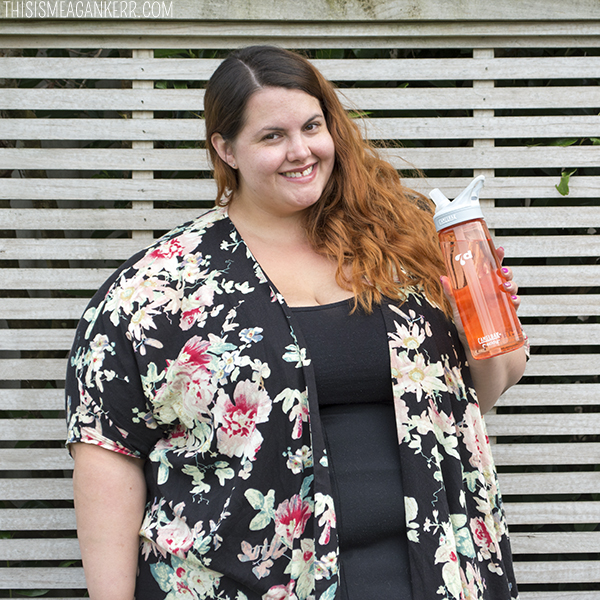 And now it's time to put up your tray tables, relax and enjoy your flight…
Do you have any tips for fellow fat flyers?
Share your travel stories with me!