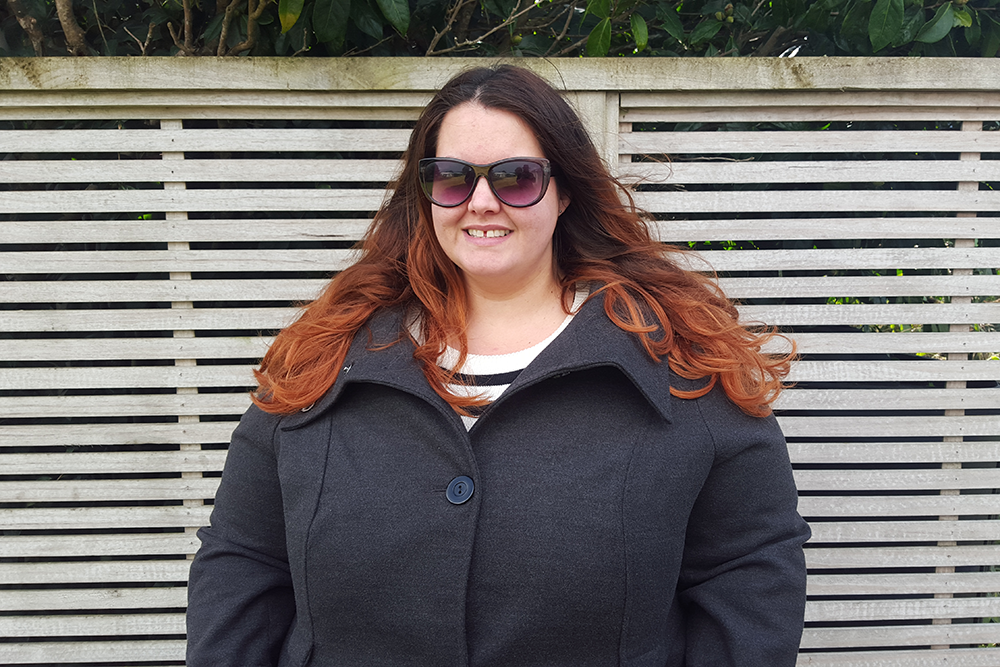 I wasn't even looking for a coat. I nipped in to Autograph in Sylvia Park to have a quick look for a jumper while we were waiting to go and see Minions, and I spied it on the rack as I entered the store. I tried it on in slate blue and fell in lust with it's warm cosy embrace. But slate blue isn't practical with my wardrobe, and neither is hot pink, and the charcoal grey wasn't there in my size. So I put the coat back and walked over to look at sweaters. But then I found myself back at the rack with the coats.
I ran my fingers over the lapel, I stroked the sleeve, and I tried to turn my back – but I couldn't do it. I asked at the counter if they had the charcoal coat in my size out the back, but they didn't. Sadness washed over me. I decided to get the blue coat anyway, and even if I didn't wear it as often as I would have the grey one.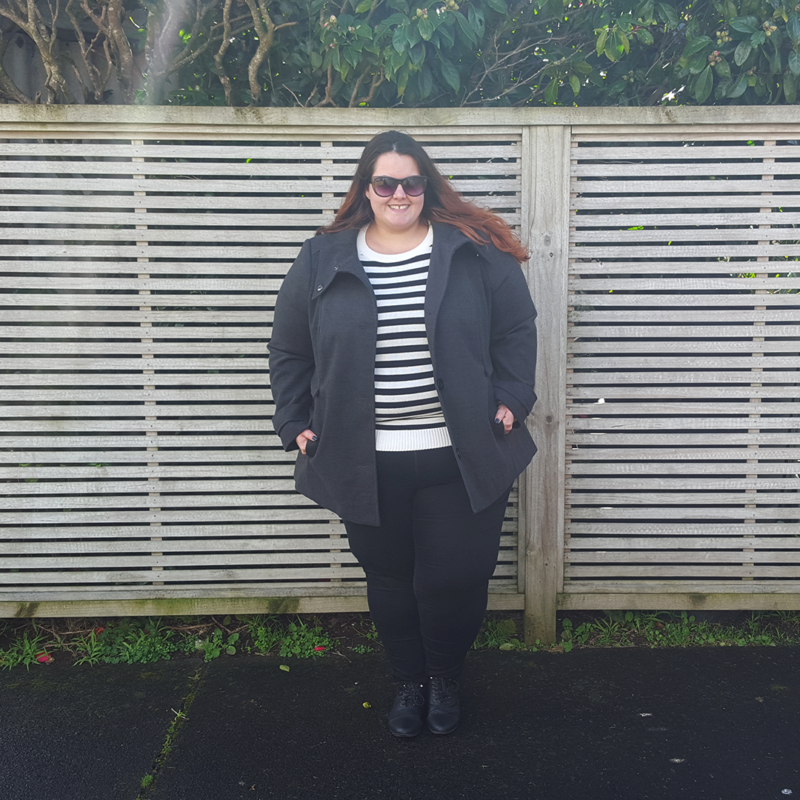 But then one of the staff stopped me. She whipped out the phone and proceeded to call what seemed like every Autograph store in the country until finally she found one that had the size and colour of the coat I wanted. Success! I had to wait for it to be transferred up from the other store, and collect it a few days later, but holy moly, it was worth it.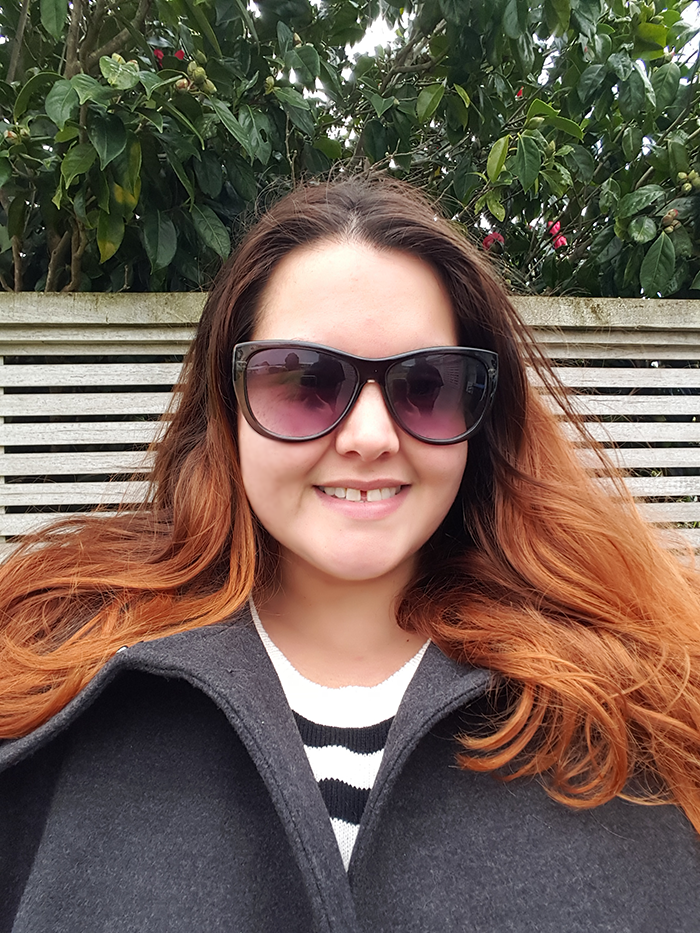 It's the warmest coat I've ever worn, just perfect for the biting chill we've got going on at the moment, and it's big enough that I can layer underneath (like today, when I'm wearing three tops and a bulky knit sweater) without feeling restricted. Oh, and did I mention that I got it on sale as well? $49.99 down from $145. It was meant to be, this coat and I. Thanks to Corey at Autograph Sylvia Park, you've made my coat dreams come true!
Have you had an amazing shopping experience recently? Share it with me below!

Meagan wears:
ASOS Curve Stripe Raglan Jumper from ASOS (26)
Sara Jeggings from EziBuy (26)
Melton Coat from Autograph (26)
Head Over Heels Bronte Ankle Boots from Number One Shoes (9)
Soft Cat Eye Sunnies from Max