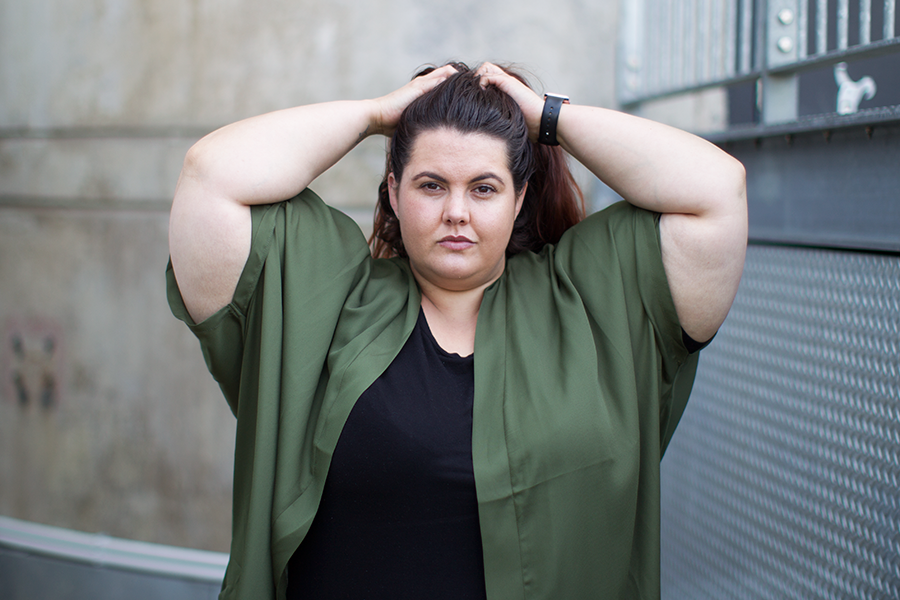 The concept of celebrity is a really strange one to me, and often when people talk about celebrities I don't know who they are (fun fact: I only found out who Beyoncé was a couple of years ago when people were talking about her in my office). When the theme of "celebrity style" came up for the NZ Style Curvettes outfit challenge I was a bit stuck, so I decided to steal the style of one of my fellow blogger babes.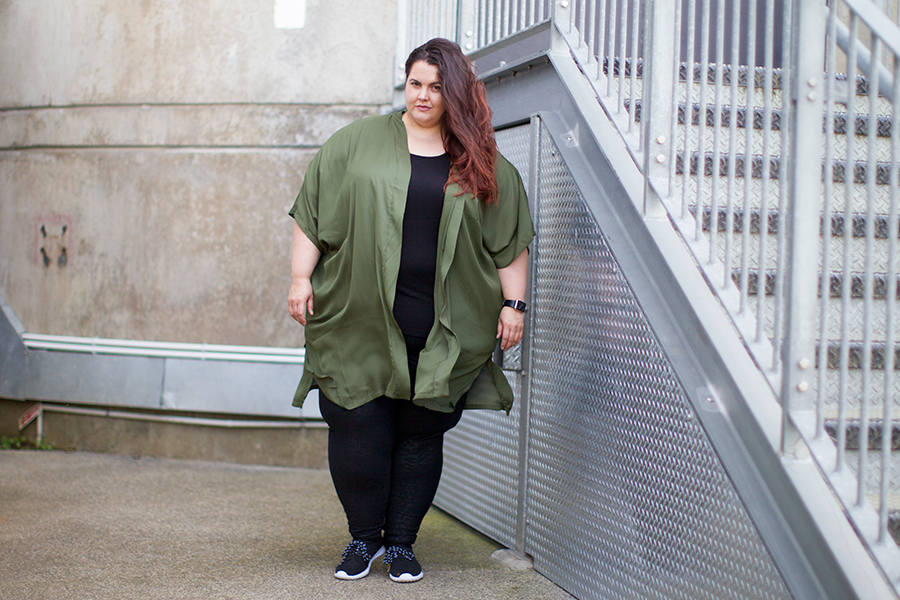 I decided that I wanted to pay tribute to Callie Thorpe's style – she's one of my favourite UK bloggers and the plus size columnist for Marie Claire. Recently she posted this photo on Instagram and I knew straight away that I had some pieces in my wardrobe that would work well to recreate this look.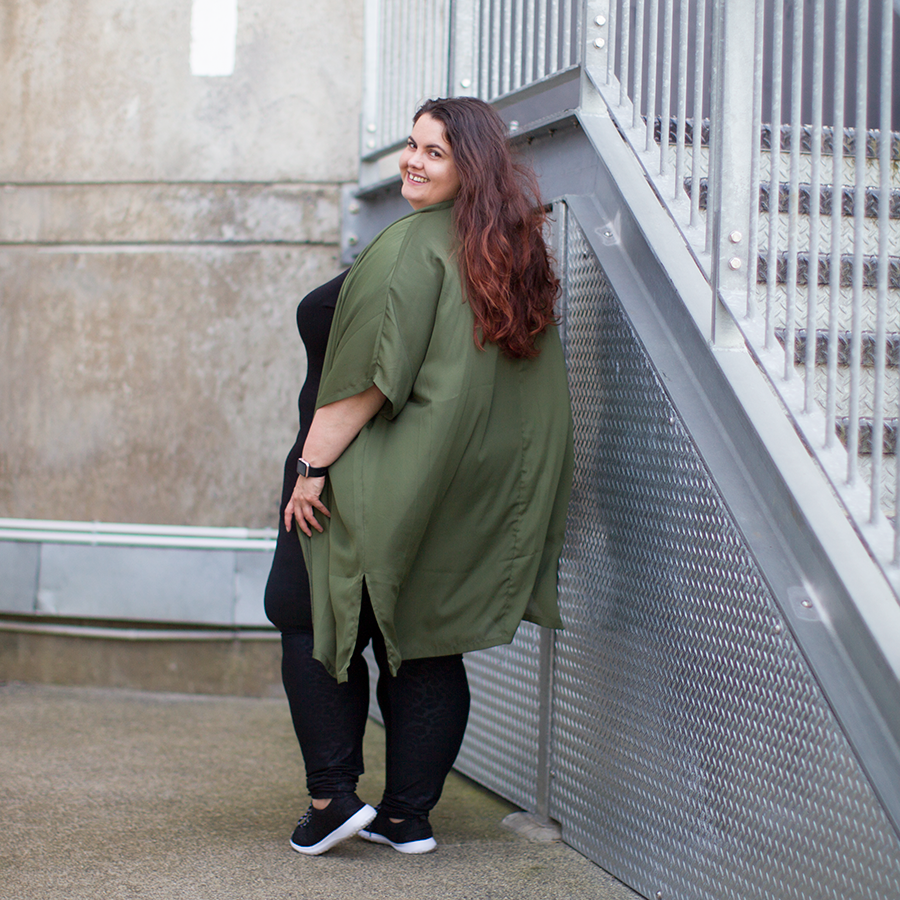 Recently Callie mentioned something recently about embracing oversized clothes and not giving a fuck about whether or not they were considered flattering for fat bodies, something I have definitely been feeling lately. Bring on that slouch! I really love clothes that are comfortable, both figure hugging and loose fitting, and I thought that this outfit was a good combination of that.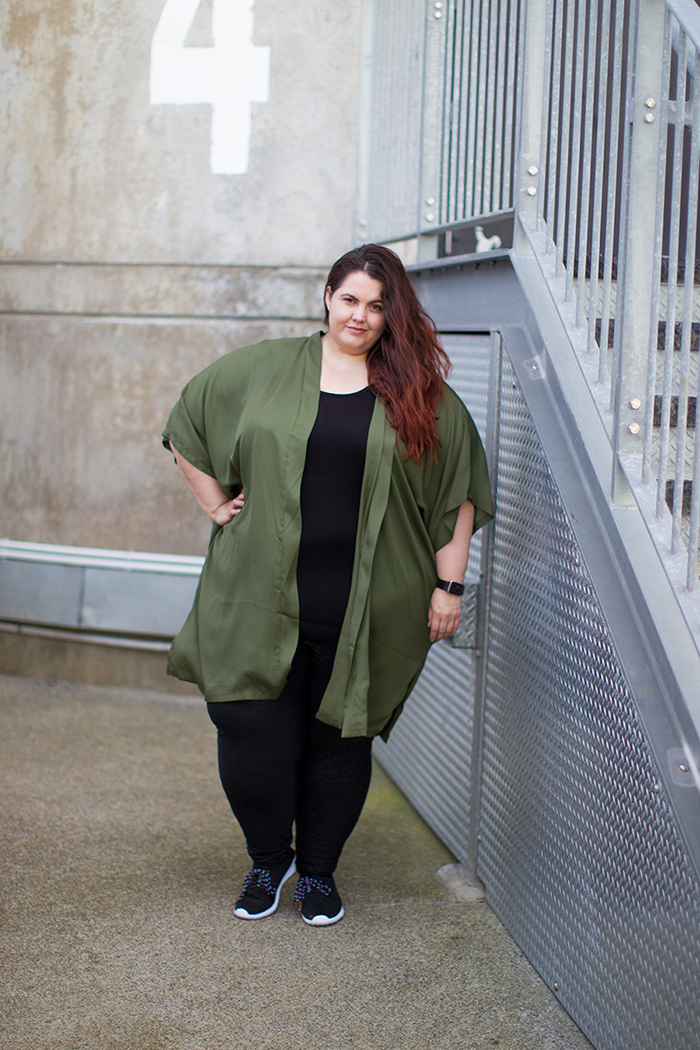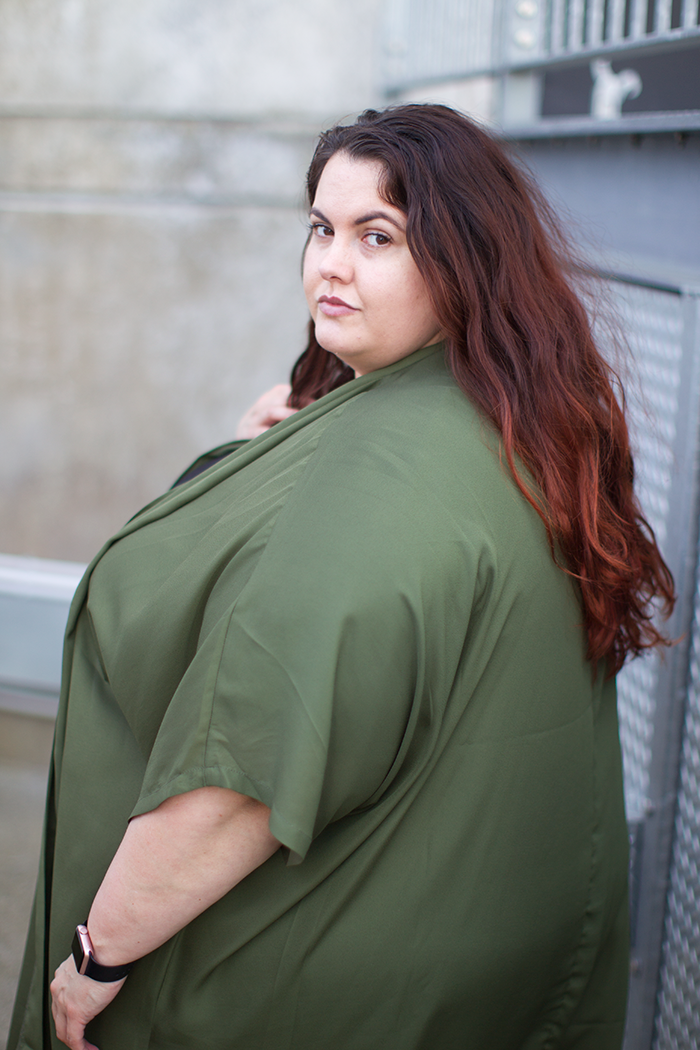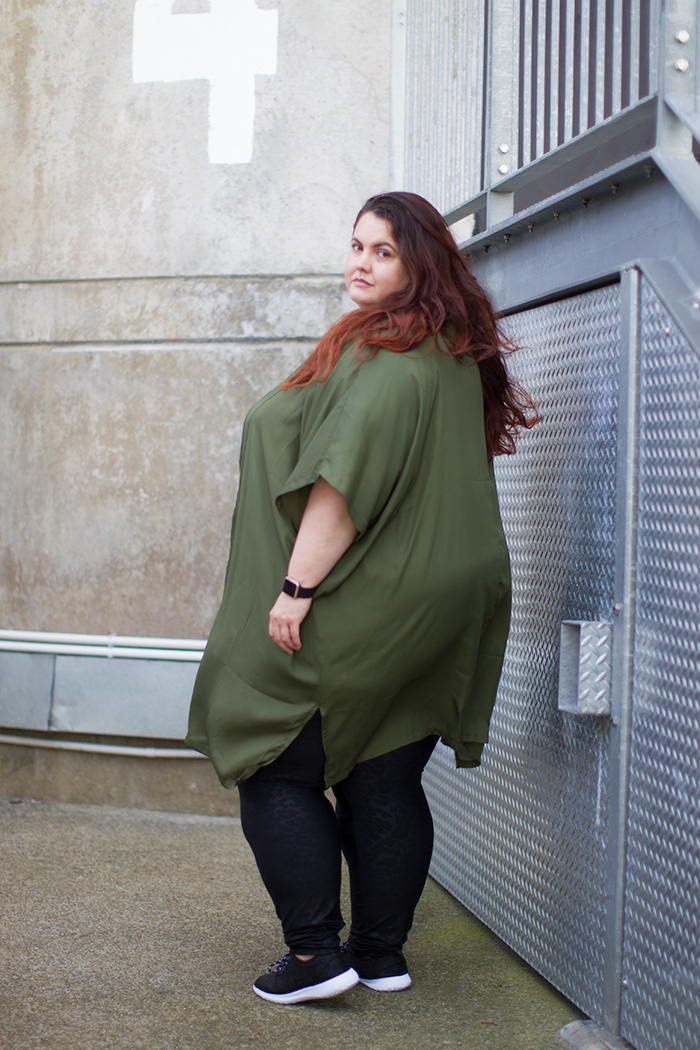 This whole outfit is made up of things I'm loving right now, to be honest. My shoes are super comfortable and lightweight; my leggings are freaking black on black leopard print and I've been thrashing the heck out of them for the last couple of months; my tee is soft, comfy and slouchy (the perfect combo) and this kimono? Well let's just say that summer is on the horizon and my love of kimonos is back in full force – this is one from last summer that I love the colour and fit of.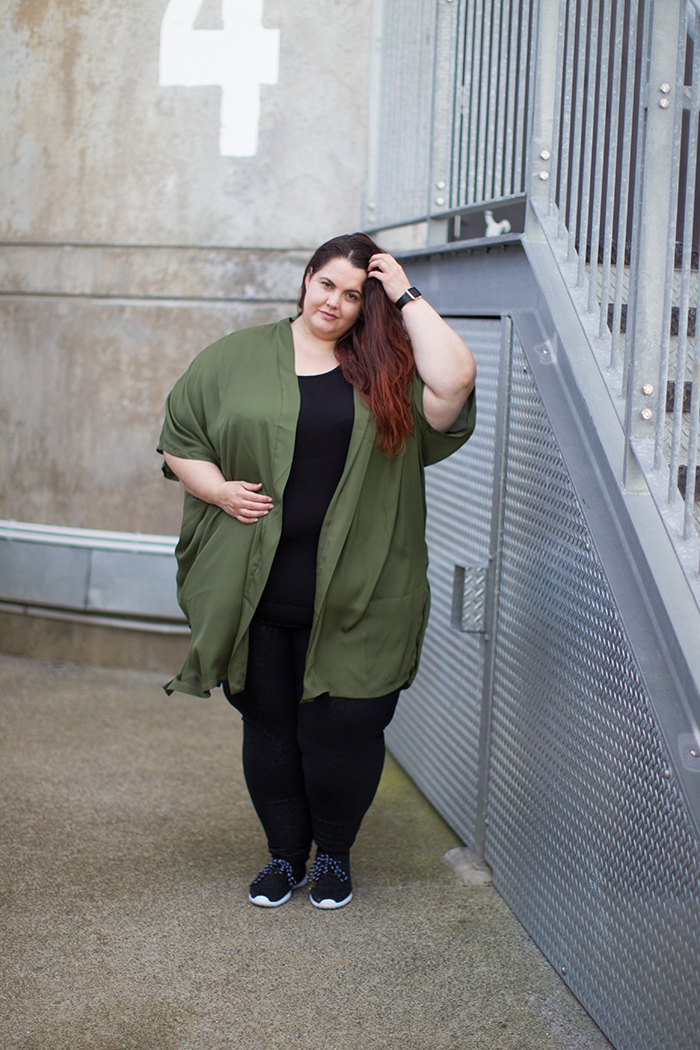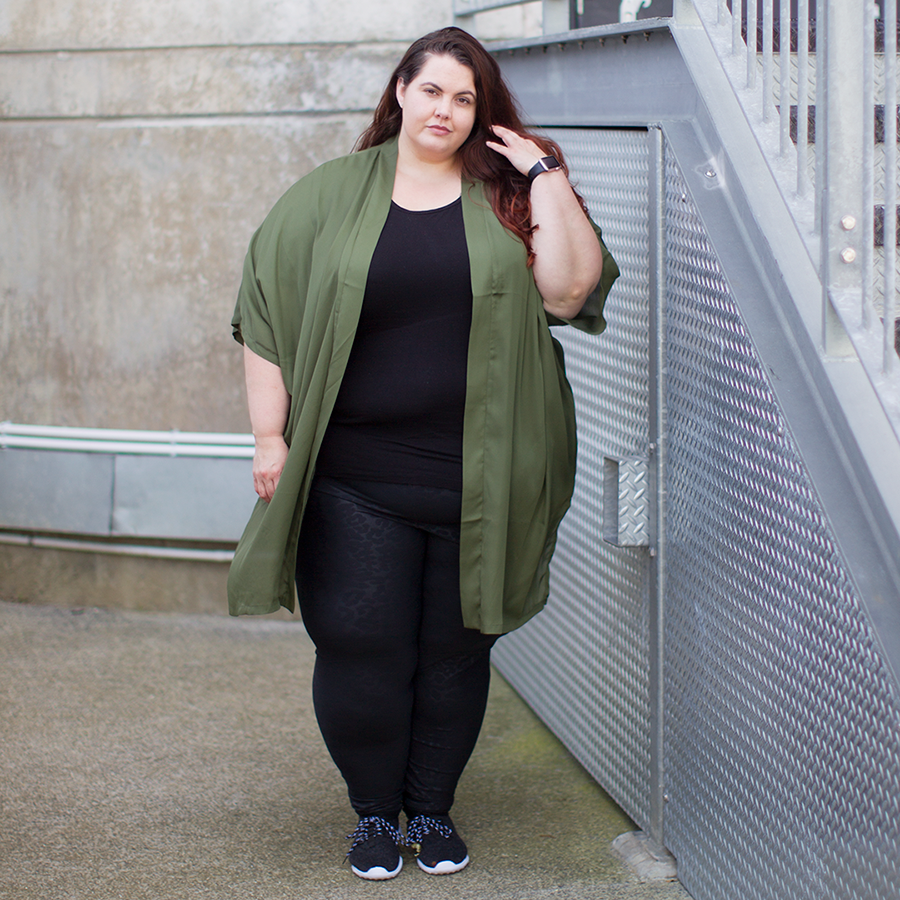 Thanks for the style inspiration Callie – I'm definitely going to be wearing more gorgeously oversized loose-fitting pieces over the next few months!
Who inspires your style?

Meagan wears:
Wild Child Essential Short Sleeve Top from Farmers (4XL)
Wild Leggings by Lost and Led Astray (XXL, gifted)
Slouch Kimono from 17 Sundays (L)
Basics Fosani Shoes from The Warehouse (8)
Photos: Ambient Light Photography