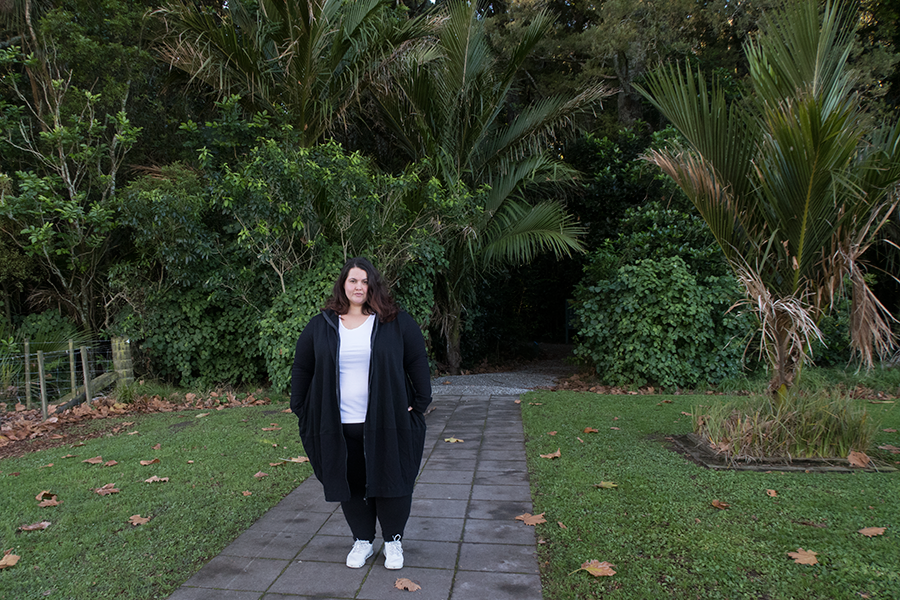 One thing I've noticed in the world of plus size fashion, is how often we use terms like flattering to describe clothes that create the illusion of you being smaller, more hourglass shaped (which is apparently the ideal body shape) or that hide supposed "flaws". Quite often, people tell me that things I wear are not flattering because they accentuate my wide hips or they are fitted to my body or, in complete contradiction, are not fitted to my body. Hide yourself in fabric, but not too much or you'll look fat.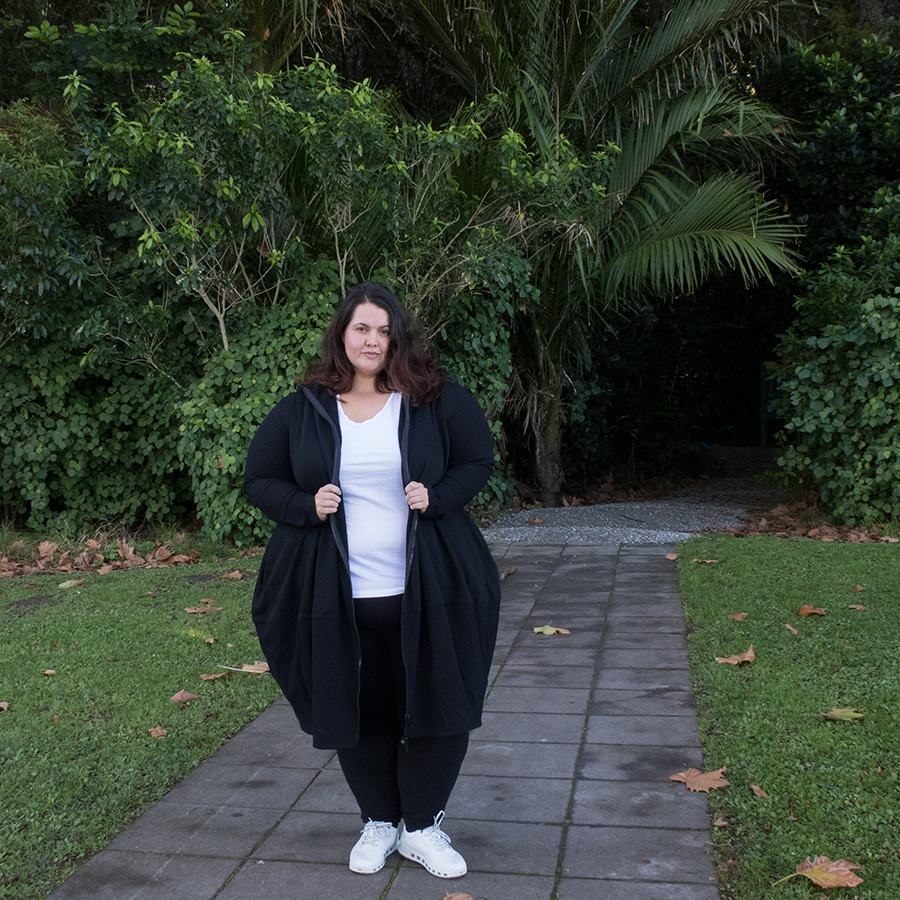 Well, this might come as a surprise, but I am fat. It's not a bad thing, it's a matter of fact. Regardless of how much or how little I wear, what colour or pattern I choose to clothe myself with, this is the size my body is. It was realising this that helped me to put my middle finger up and say fuck you to all those bullshit fashion rules. Because actually, I can wear whatever the heck I want to.
Stripes, bodycon, bikinis, crop tops, sexy lingerie, sleeveless dresses, high necked tops… I now wear all these things and more. In fact, if I look at what's in my wardrobe now compared to seven years ago, I don't think I have anything the same because my style has changed. It has evolved with this new sense of freedom.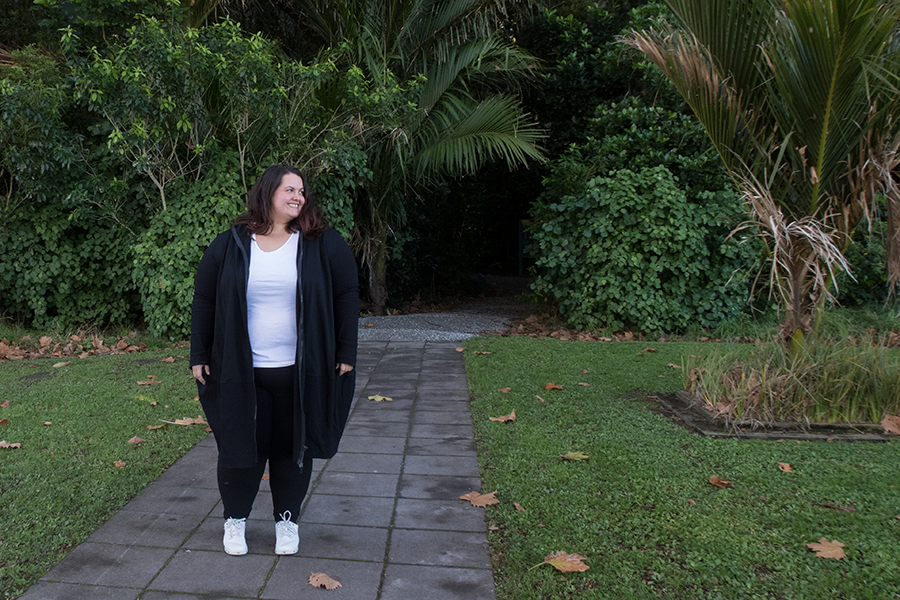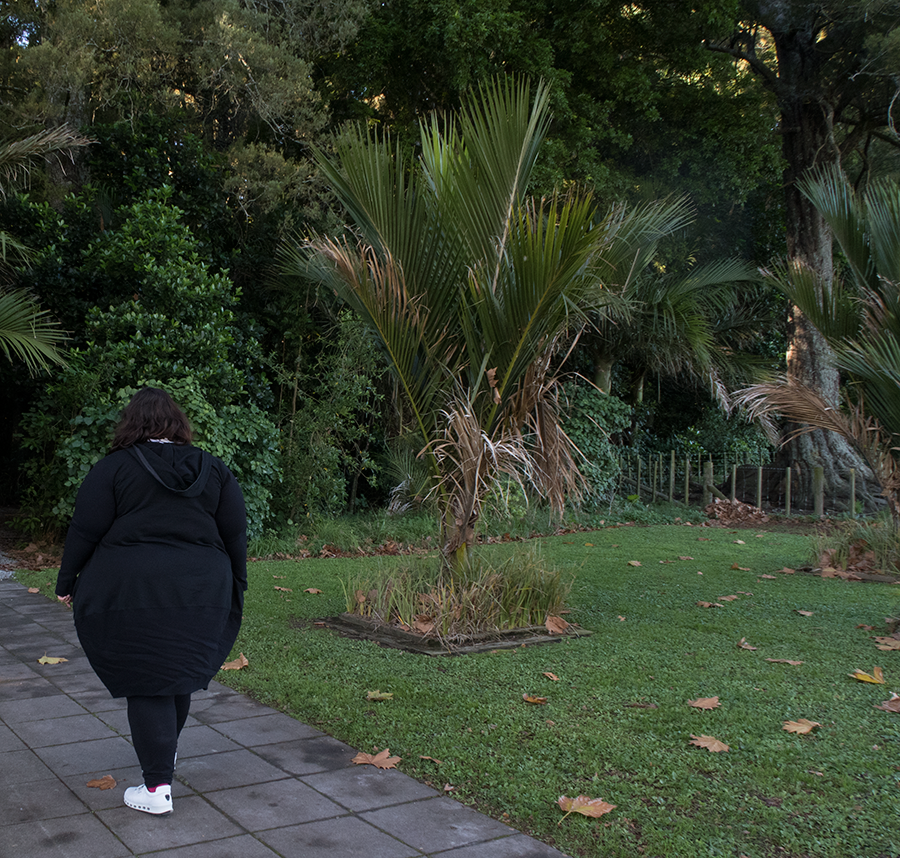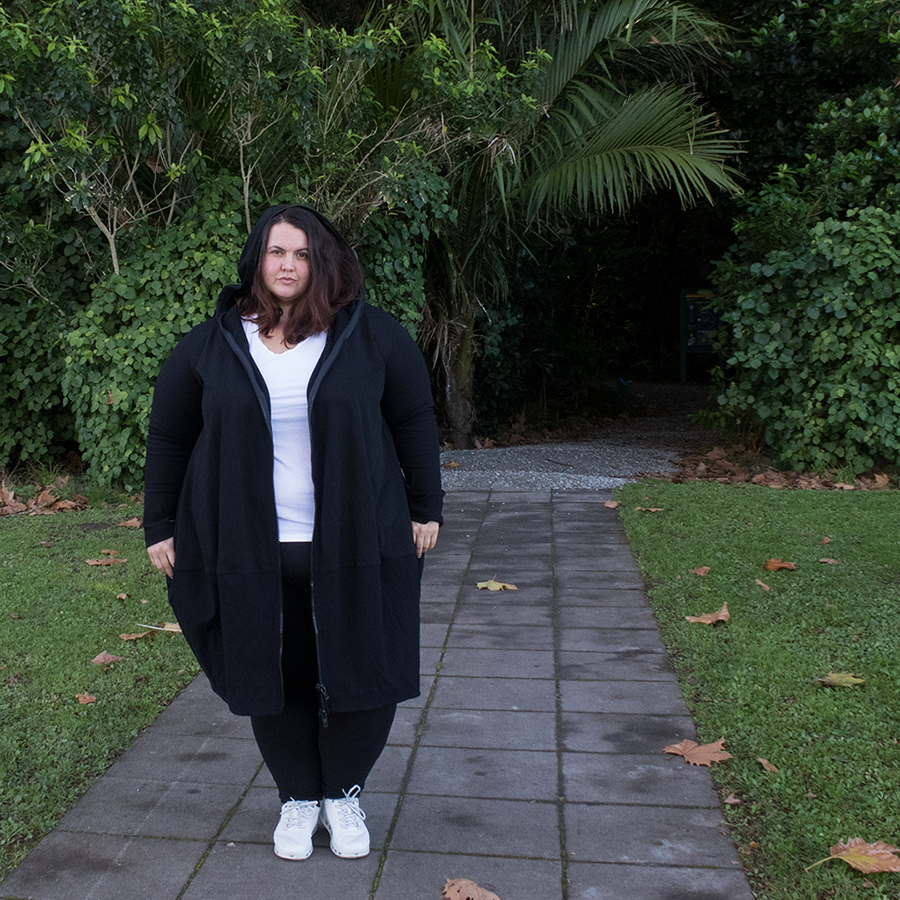 For a long time, I listened when I got told not to wear oversized things. I did everything I could to shrink myself down and make myself appear smaller through my clothing choices. I think this might actually be one of the last clothing hang ups I have that I'm now trying to work my way through. I don't have to emphasise my waist, I don't have to wear something that shows off my shape, it's fine to wear slouchy clothes.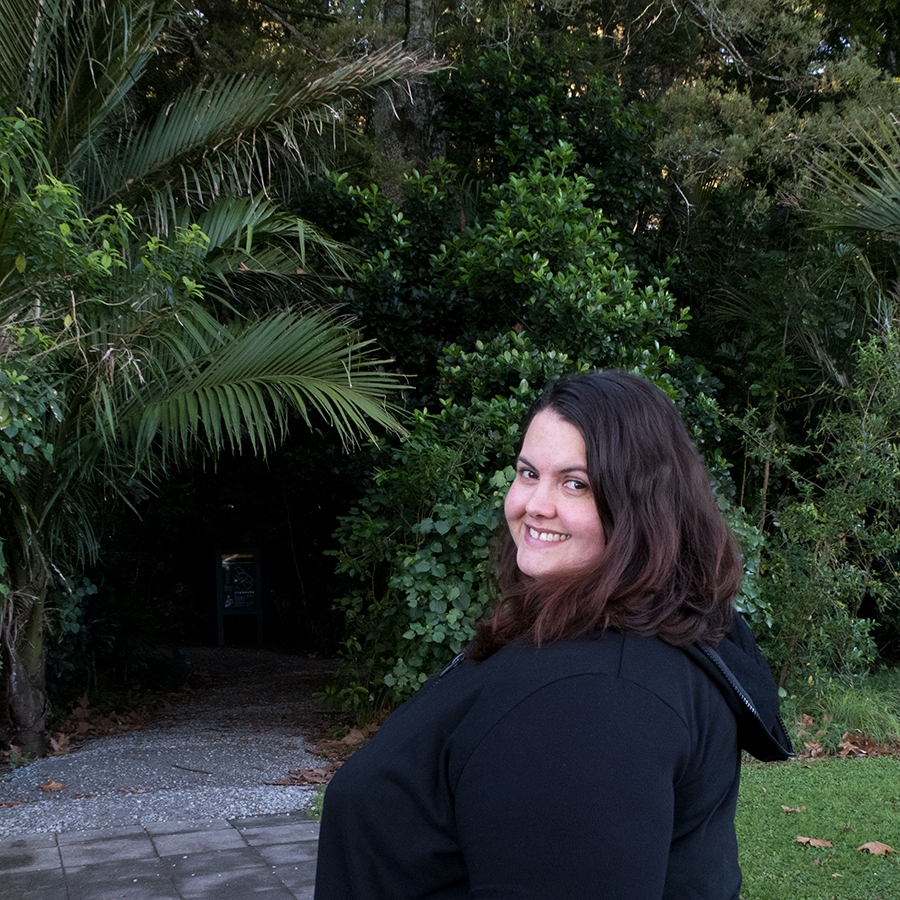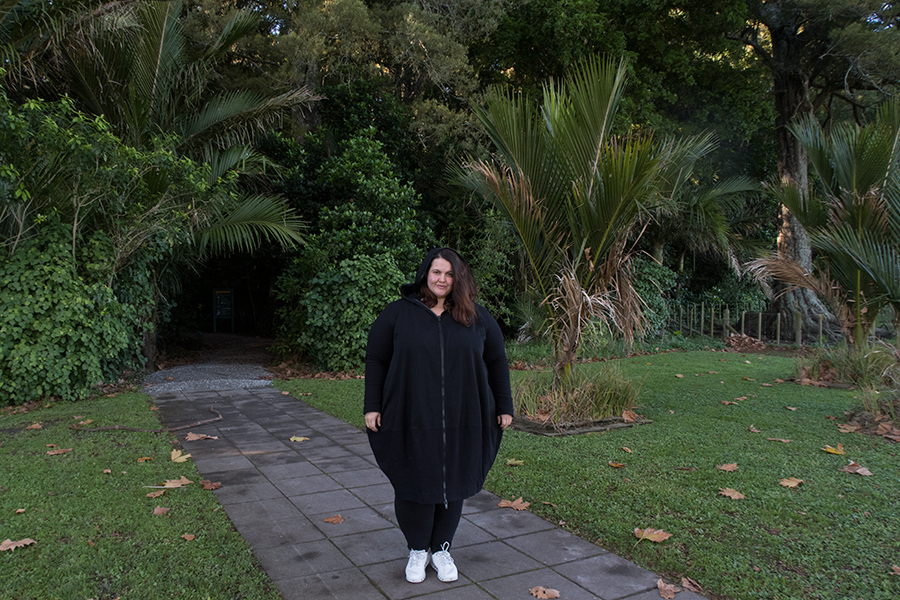 As it turns out, I quite like some oversized clothes. Take this coat for example – it has a gorgeous drape to it but it's definitely in no way fitted. It's comfy as heck, it feels SO nice to wear, both done up and undone, and I love how it looks on me. I've had someone comment about how "unflattering" it is , but I've also had a woman chase me down in the supermarket to ask where I got it because she loved it so much. At the end of the day, I don't care about either opinion really – mine is the only one that matters when it comes to what I'm wearing. If someone else doesn't like it, well then they don't have to wear it, do they?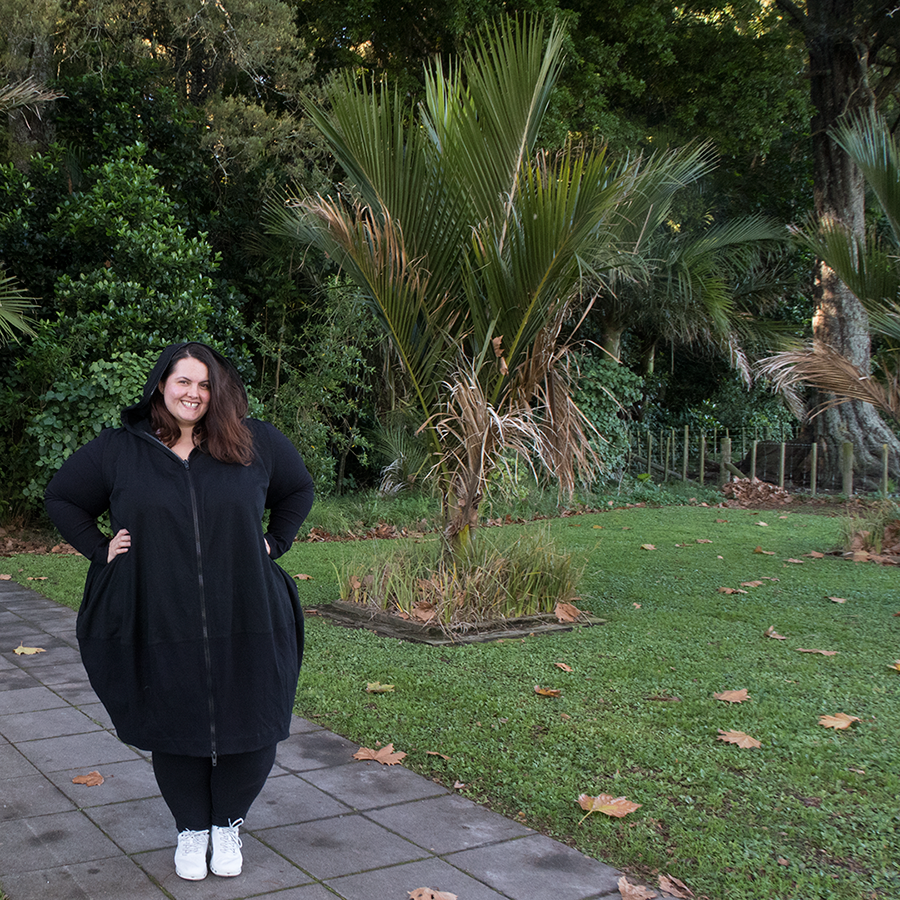 So that's me, over here embracing the oversized. The "unflattering". The comfortable. Me.
How do you feel about oversized clothing?
Love it, or not for you?

Meagan wears
River Island Plus Scoop Neck T-shirt from River Island (26)
Kate Madison Leggings from The Warehouse (26)
Hooded Sculpture Coat from Lost and Led Astray (gifted, 3XL) – also available at Zebrano
Cool 2.0 Shoes from ecco (39, gifted)
Posts may contain affiliate links. If you purchase a product through an affiliate link, your cost will be the same but This is Meagan Kerr will automatically receive a small commission. Your support is greatly appreciated and helps us spread our message!