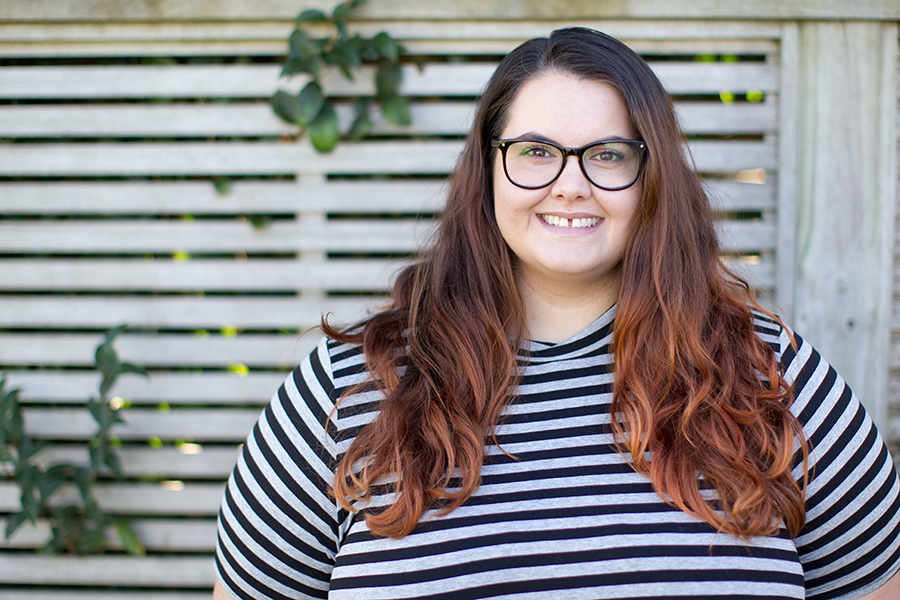 You know how much I enjoy breaking so called fashion rules, right? I centred my entire final year exhibition around it when I was at uni and I have shared countless pictures of myself and other awesome women breaking fashion rules . I'm unapologetic about my love for stripes, bodycon and wearing clothes that make me feel awesome.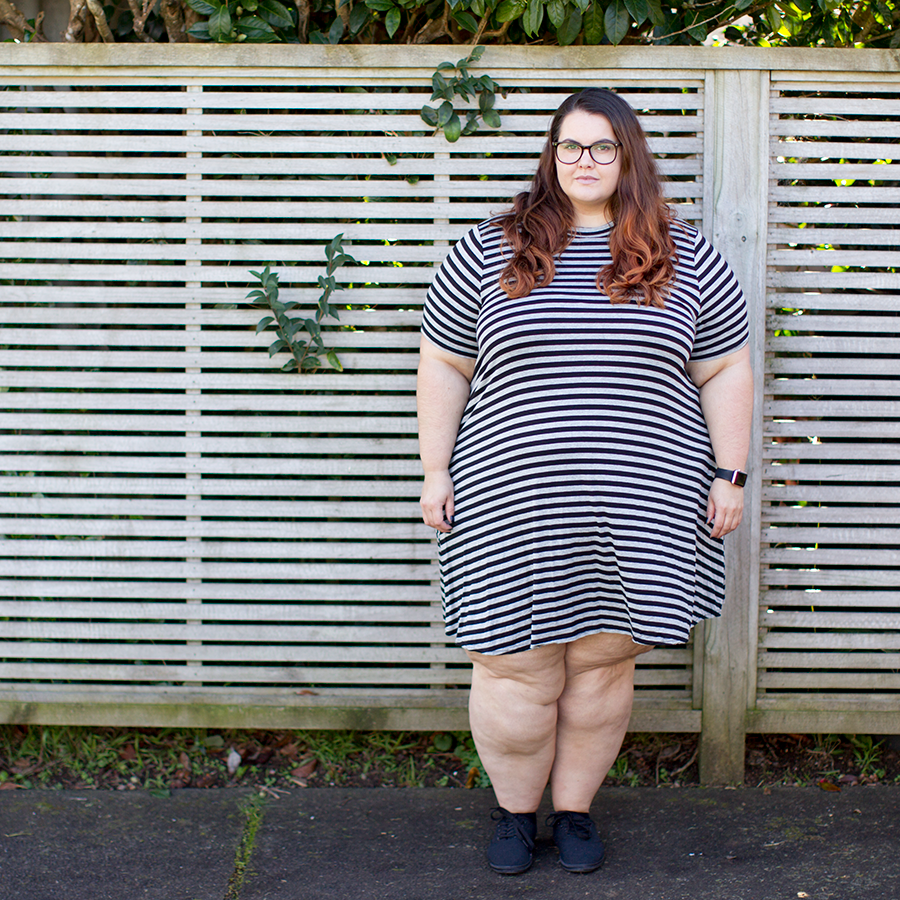 My friend Jo aka iCurvy has an Instagram challenge kicking off today that's all about breaking fashion rules – every day for one week, you share your outfit based on a different daily prompt. Day one is stripes, and I thought I'd kick things off here on the blog so you can join in (it's also grey week for the NZ Style Curvettes challenge, so this covers both bases). You can find the Rule Breakers Club challenge list below and a run down on Jo's blog.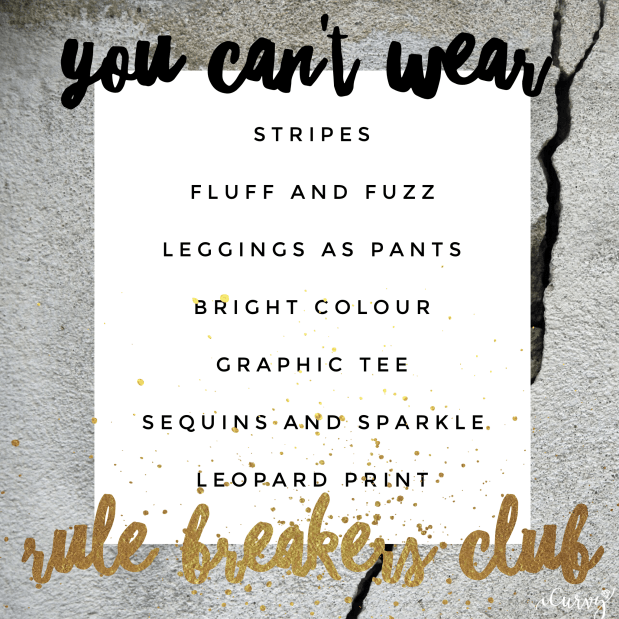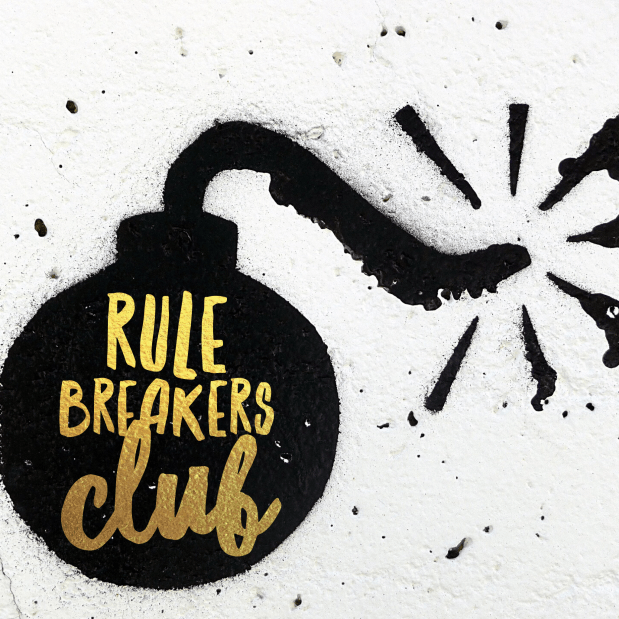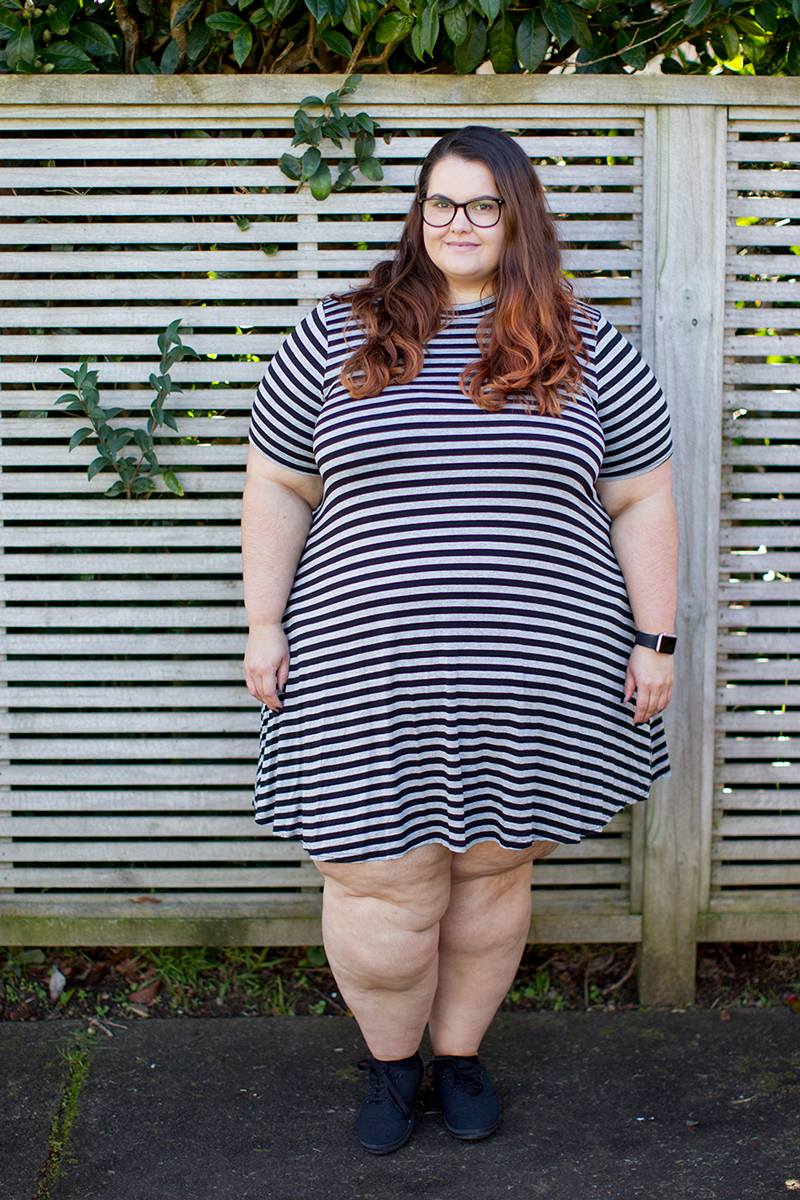 This particular outfit breaks a lot of fat girl fashion rules – I'm wearing stripes; you can see my chubby arms; my hem is above the knee; and horror of all horrors, you can see my fat legs. I don't care about any of those so called restrictions, I really like this dress and I'll wear what I dang well please, thank you very much! I let other people dictate what I wore and how I felt about my body for a long time, and I am done. I am so done.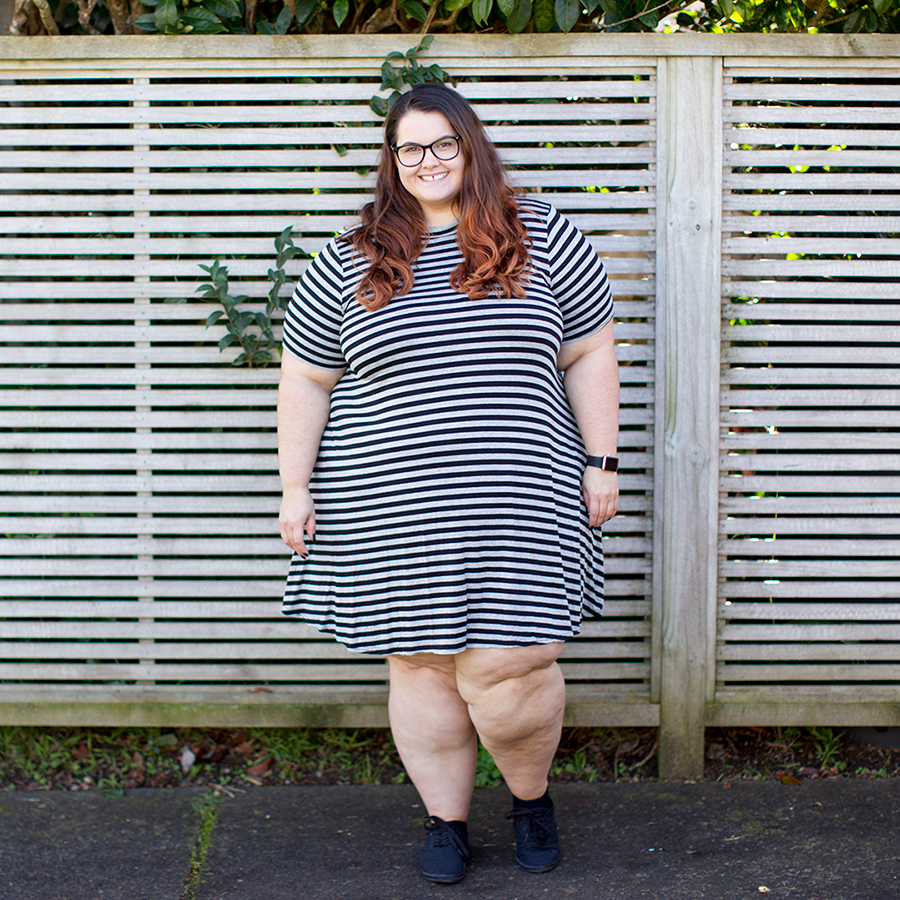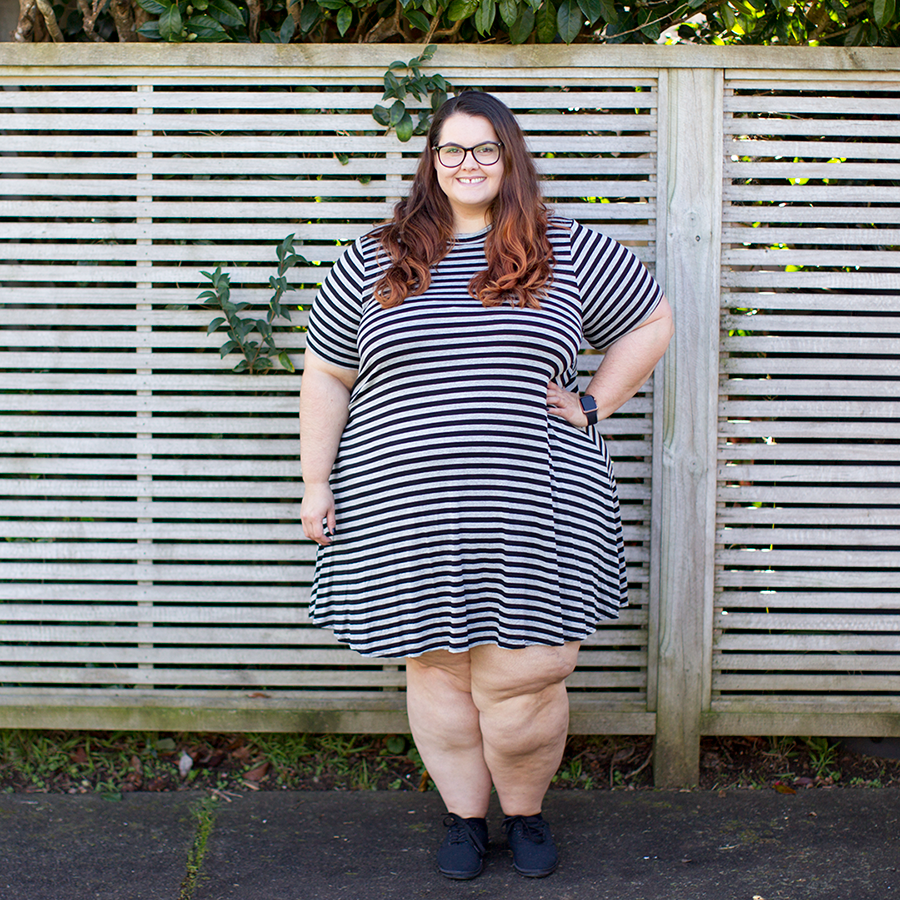 What are your favourite fashion "rules" to break?
Let me know below and join in the challenge on Instagram

Meagan wears:
Striped Turtleneck Swing Dress from Yours Clothing (26-28)
Alexa Glasses from Specsavers
Apple Watch Sport
Canvas Shoes from Kmart (8)