If you've ever coloured your hair red, you'll understand the dreaded colour fade. Red seems to fade faster than any other colour, whether I get it done at the hairdresser or DIY it at home. Copper or bright cherry red, it doesn't matter – the fade is not only inevitable, it is fast.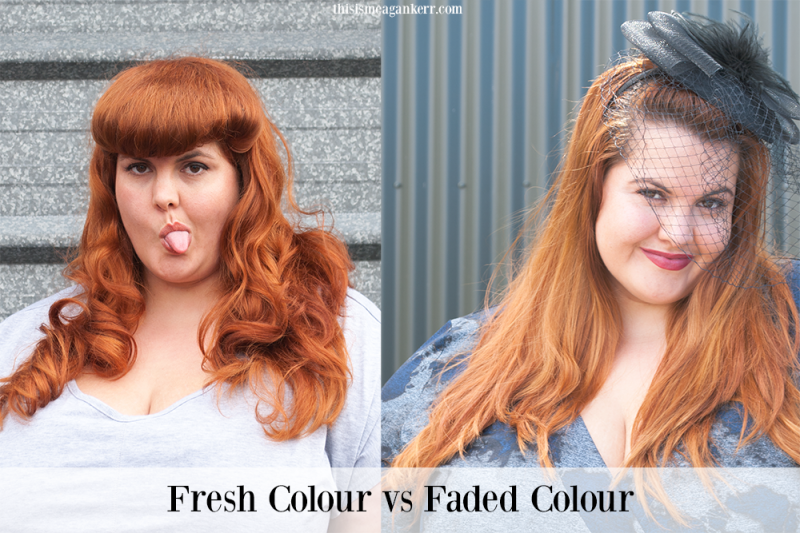 I've tried everything to maintain and prolong my colour – avoiding the sun, washing my hair in cool water; using colour shampoos, conditioners and treatments; I've even stopped using heat styling products and have started using colour-depositing shampoos. Whomp whomp, no luck. Until recently, when evo sent me a bottle of their colour intensifying conditioner…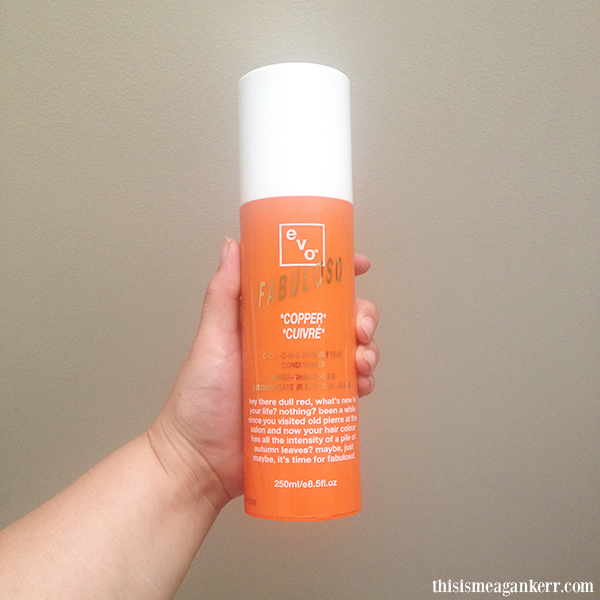 I'd seen the amazing result Sarah from Live & Let Dye had with the red version of this, so my expectations were pretty high.
As you know, I was doing some filming for TV over the weekend, and with my next colour appointment booked for today I had to come up with some kind of miracle to give me back my vibrant hair and help hide the regrowth. Here's a quick "before" shot so you can see what we're working with…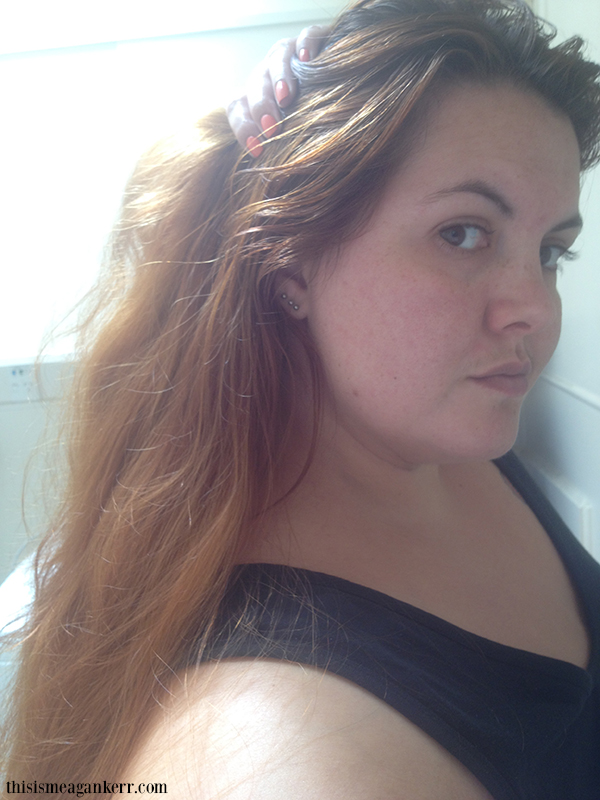 It's super faded, right? Okay, so time to break out the product. I shampooed my hair as usual and then awkwardly towel dried my hair (while I was still in the shower) and applied the evo Fabuloso conditioner. Because it's depositing colour in your hair, obviously you should wear gloves with it or you will end up with Oompa Loompa orange hands.
It was reasonably easy to apply, pump some product into your hand and work through towel-dried hair. I used my Tangle Teezer to help work it through evenly, which made the process much easier. I used a bit more than the instructions said to because I have a lot of hair (it's long and super thick). I left the product in for three minutes while I exfoliated my body (hey, multitasking!), then rinsed it out until the water ran clear.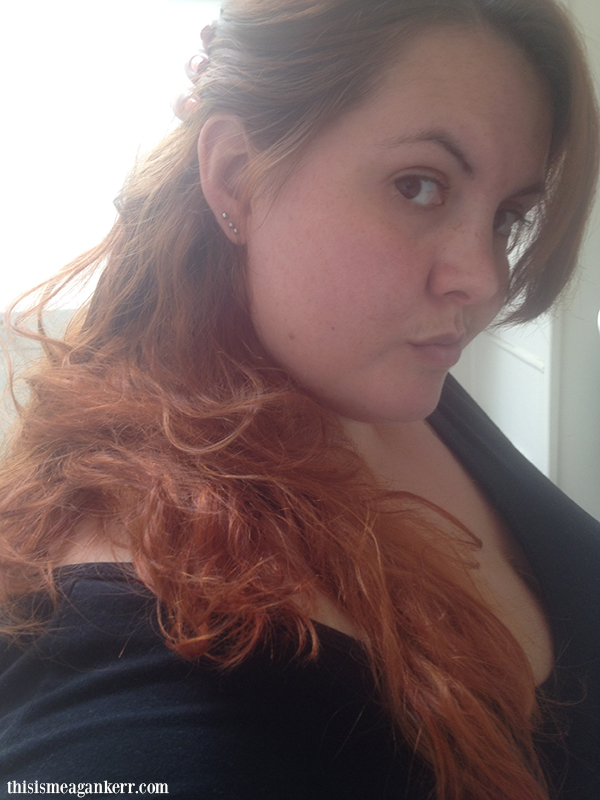 Holy moly, what a huge difference! My hair was almost the same intensity as when I first step out of the salon! Hello new favourite hair product! But just wait until you see me standing in the sun …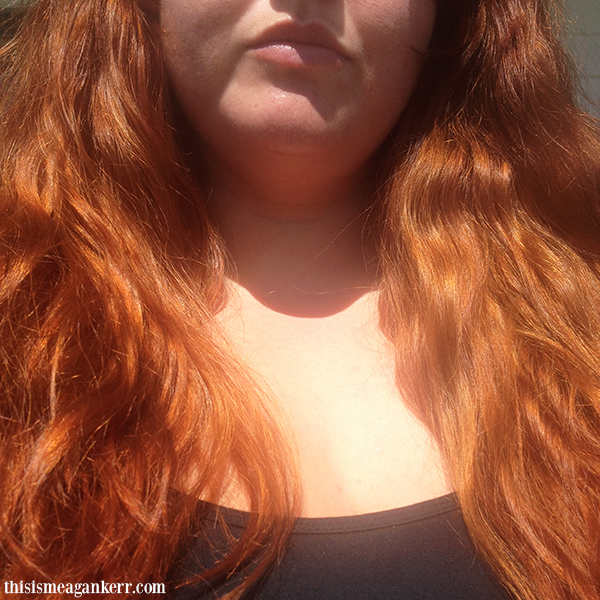 Look at that copper mane! Isn't it glorious?
MY VERDICT:
Hands down, the BEST colour maintaining product I've ever tried. EVER. This means I can have amazing bright copper hair all the time, and I can stretch out time between salon visits (until those pesky roots need touching up!). So, it's a money saver and helps me to live my faux-ginger dreams.
SHOP IT: Find it in selected salons for $44.90, phone 0800 25 25 30 for stockist info. Also comes in Platinum Blonde, Purple Red, Chestnut, Mahogany, Light Beige, and Caramel.
Have you tried any of the evo Fabuloso range? Let me know what colour you tried and what you thought of it!

Disclaimer: I tried this product courtesy of evo but all opinions are (as always) my own.