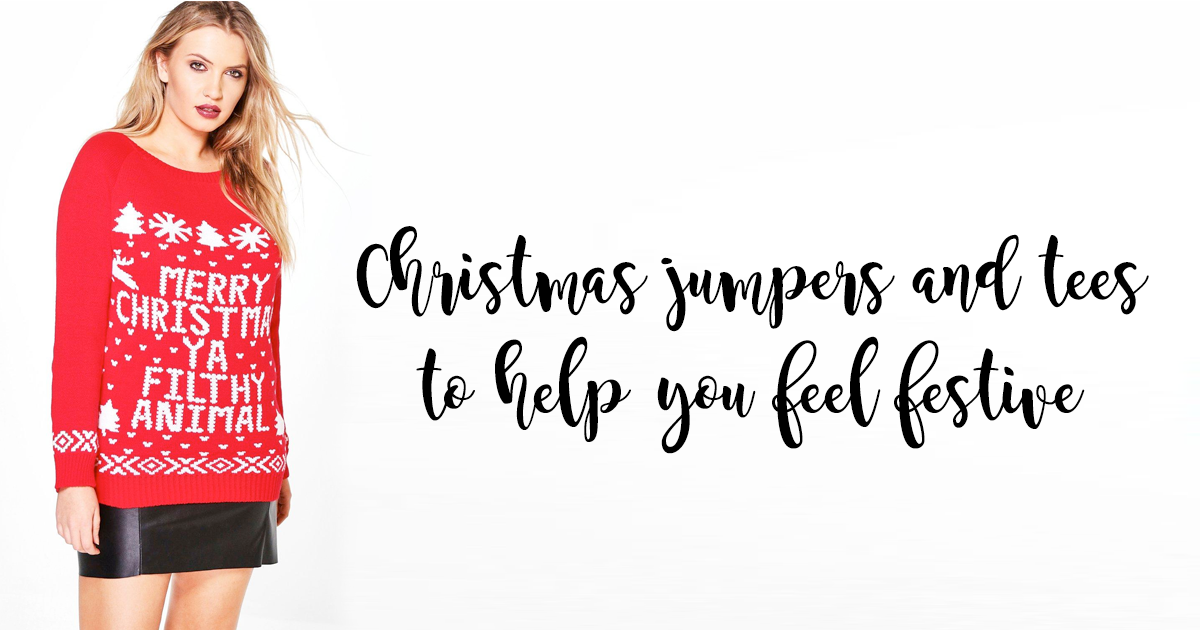 Every year I put together a selection of my favourite plus size Christmas jumpers, and this year is no exception. Added to the mix are a few Christmas tees, because it's summer here in New Zealand and that means it's way too warm to wear a big fluffy jumper. I bought my first Christmas tee last year and I love it. I've ordered a jumper for this year so between the two of them I'm going to be really festive this month!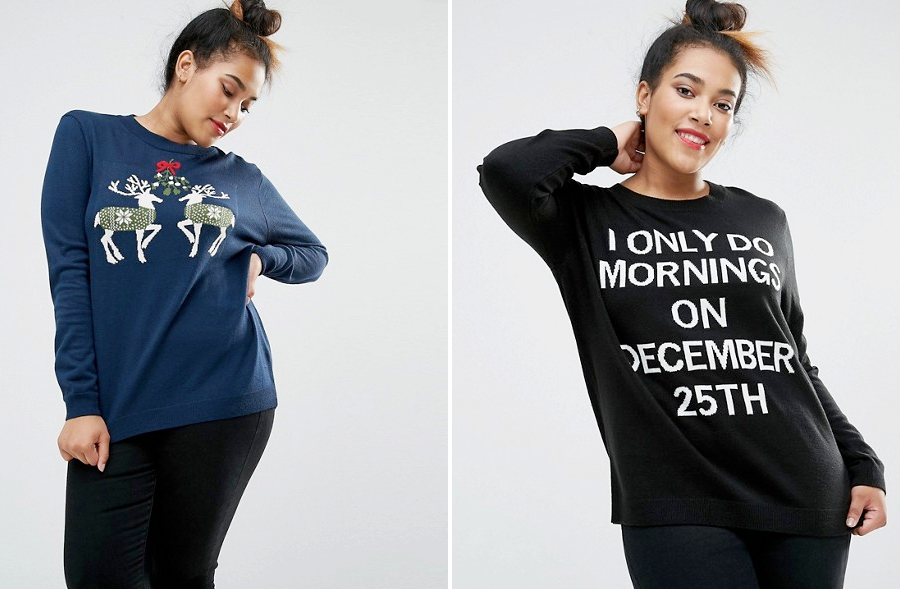 The first thing you need to figure out is what kind of Christmas jumpers you want – one that can really only be worn in December (or maybe during mid-winter Christmas here in NZ?), or one that's kind of festive but can be worn anytime. I think the 'I Only Do Morning's on the 25th of December' could be a great slouchy Sunday option all year round!
SHOP IT: ASOS CURVE Christmas Jumper with Kissing Reindeers, $63.87 and ASOS CURVE 'I Only Do Morning's on the 25th of December' Christmas Jumper, $59.54 from ASOS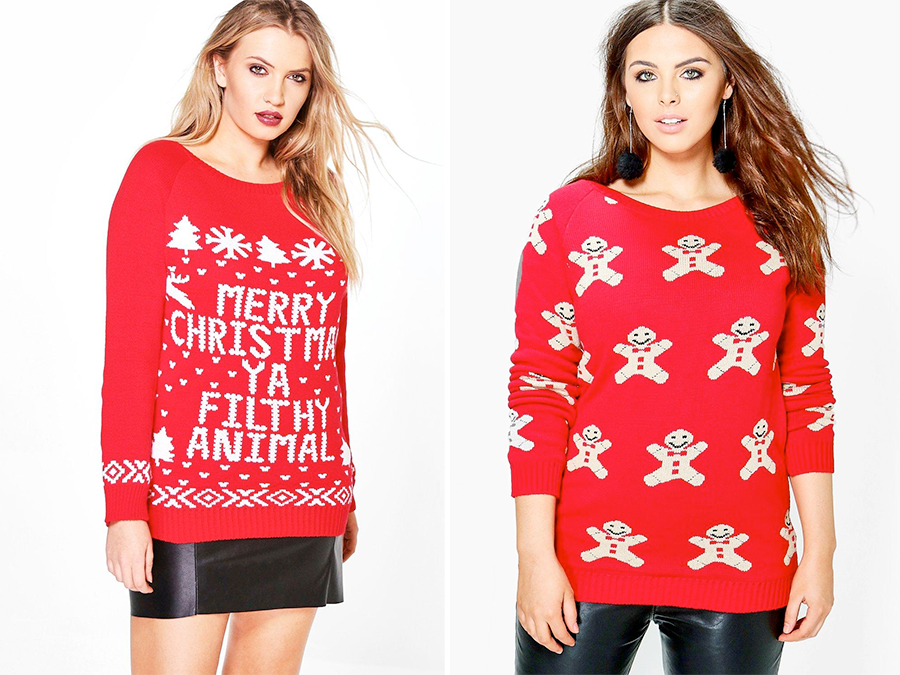 SHOP HERE: Boohoo Plus Merry Christmas Ya Filthy Animal Jumper, $35.00 and Boohoo Plus Gingerbread Man Xmas Jumper, $30.00 from Boohoo.com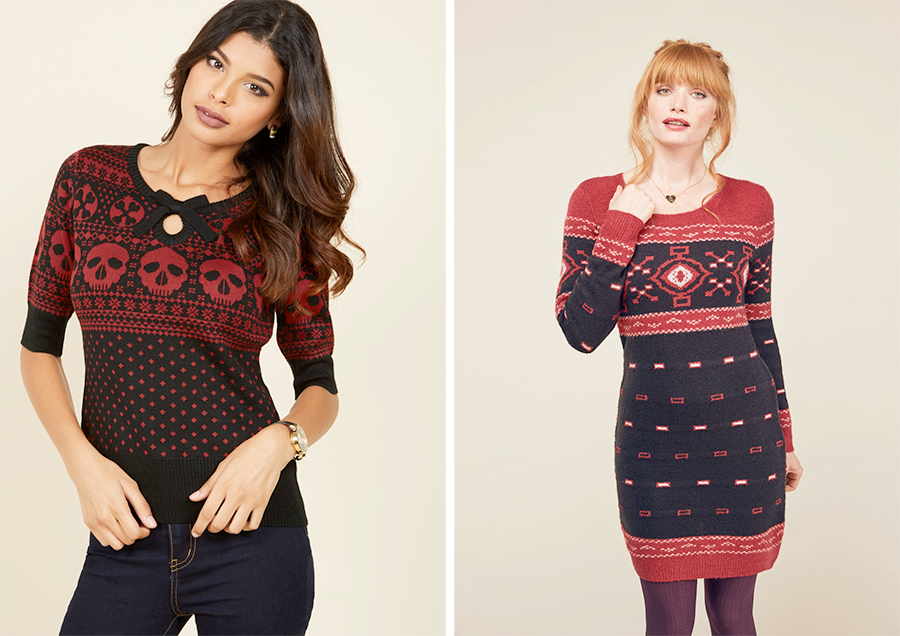 If it was cold enough here to wear a jumper, I'd go for this Happy Skull-idays sweater – I love the slightly cropped fit and think it would look hella cute tucked into a skirt.
SHOP IT: Happy Skull-idays Sweater, USD $41.99 (on sale) and Apple Cider Toast Sweater Dress, USD $69.99 from ModCloth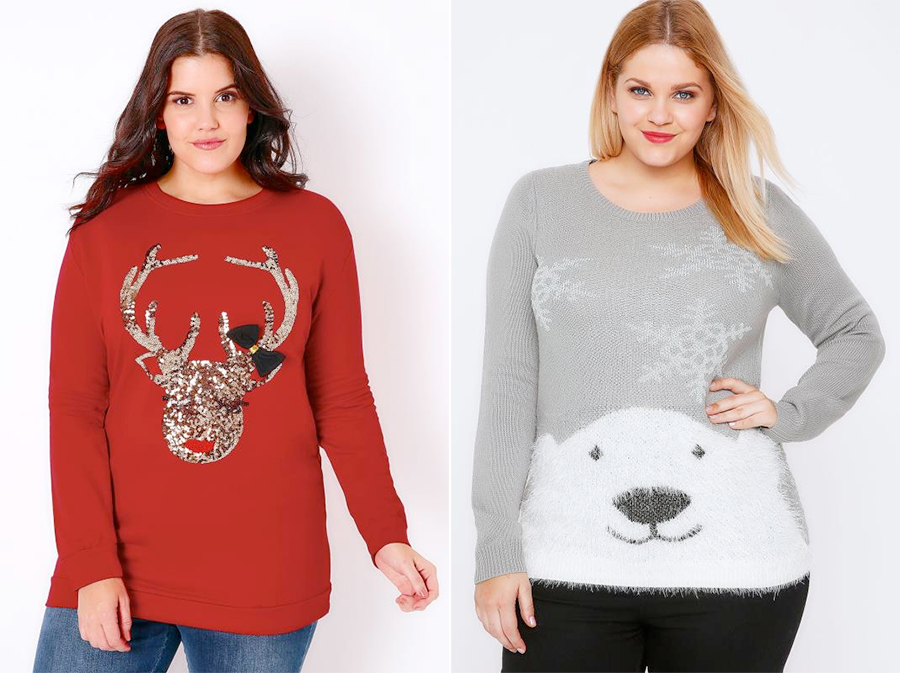 Do you like glitz and glam, cute animals, a novelty sweater with a cute (or sassy!) seasonal saying or a traditional Christmas jumper? I am pretty keen on cute animals myself (as if that was a secret!) and think that if I lived somewhere cold then I'd be wrapped up in this polar bear jumper.
SHOP IT: Red Sequin Reindeer Christmas Sweat Top, AUD $42.00 and Polar Bear Knit Christmas Jumper, AUD $52.00 from Yours Clothing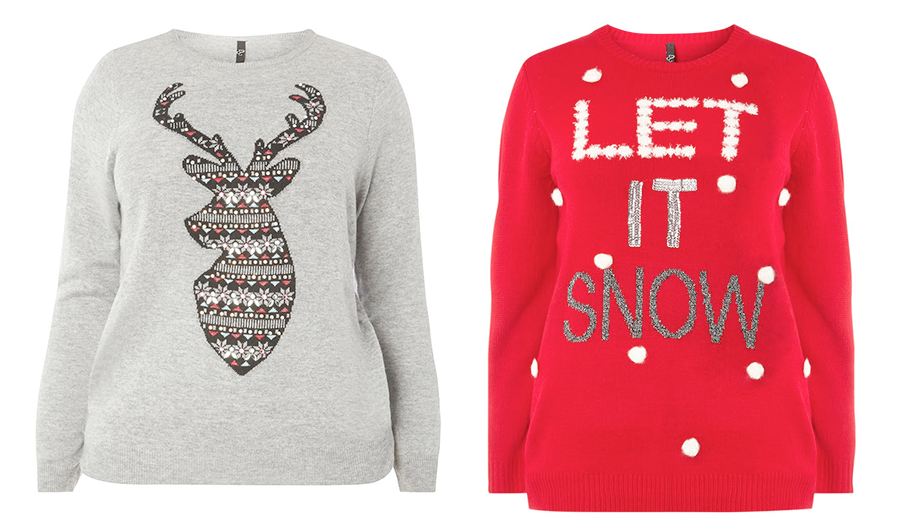 I think that this reindeer jumper might be one of my top picks, reindeer motifs are totally my jam and I think the print on this one is pretty darn adorable! If you're wishing for a white Christmas then maybe Let It Snow is the one for you.
SHOP IT: Grey Reindeer Jumper, USD $65.00 and Let it Snow Jumper, USD $65.00 from Evans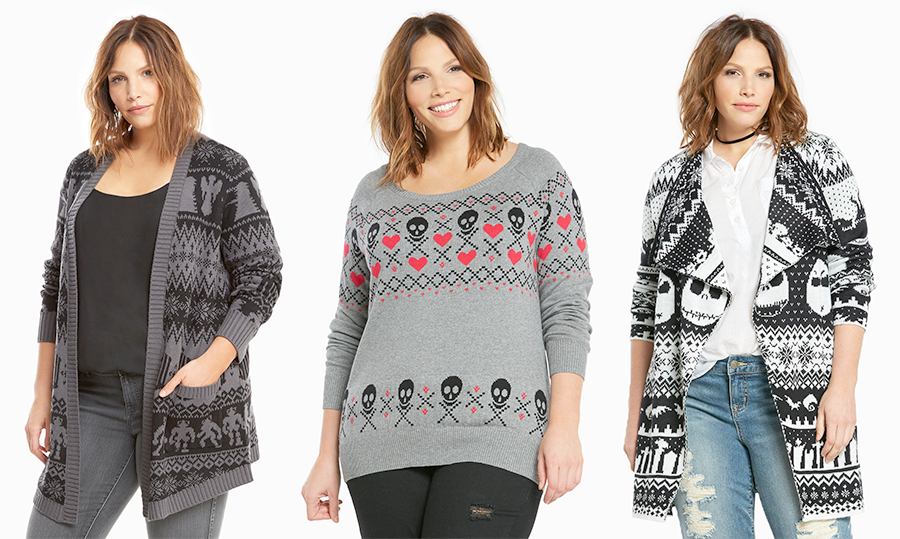 When I think of Christmas jumpers, the Fair Isle design is the first one that comes to mind. I really like both the traditional versions and these modern takes – these are perfect for fans of Doctor Who or Nightmare Before Christmas. Me? I might have just ordered the skull one in the Black Friday sales…
SHOP IT: Doctor Who Fair Isle Cardigan, USD $64.90; Skull Fair Isle Sweater, USD $38.43 (on clearance) and Nightmare Before Christmas Fair Isle Cardigan, USD $64.90 from Torrid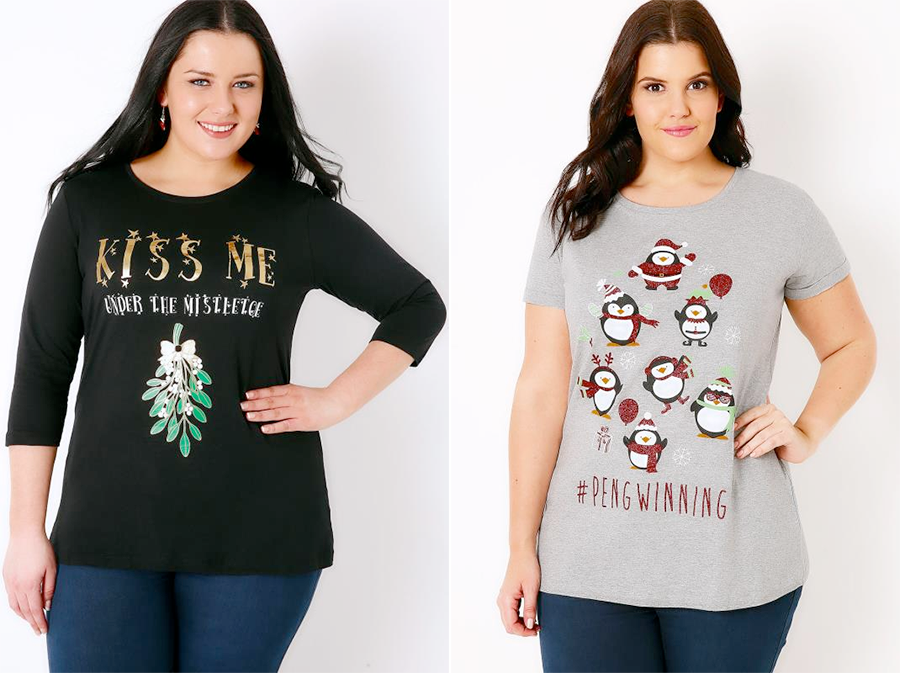 SHOP IT: "Kiss Me Under The Mistletoe" 3/4 Sleeve T-Shirt, AUD $24.00 and #pengwinning T-Shirt, AUD $24.00 from Yours Clothing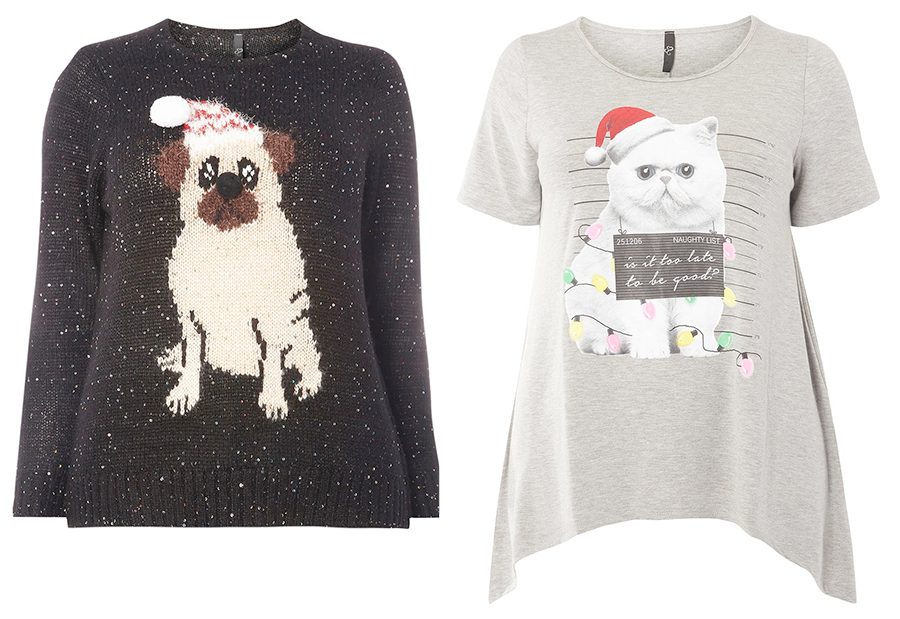 You might have guessed that I am quite partial to cute animals and I am loving the many smoosh faced cuties I've found for Christmas – so many pug options! I know there are a few pug lovers amongst us…
SHOP IT: Black Sequin Pug Jumper, USD $32.00 and Naughty Cat Tee, USD $20.00 from Evans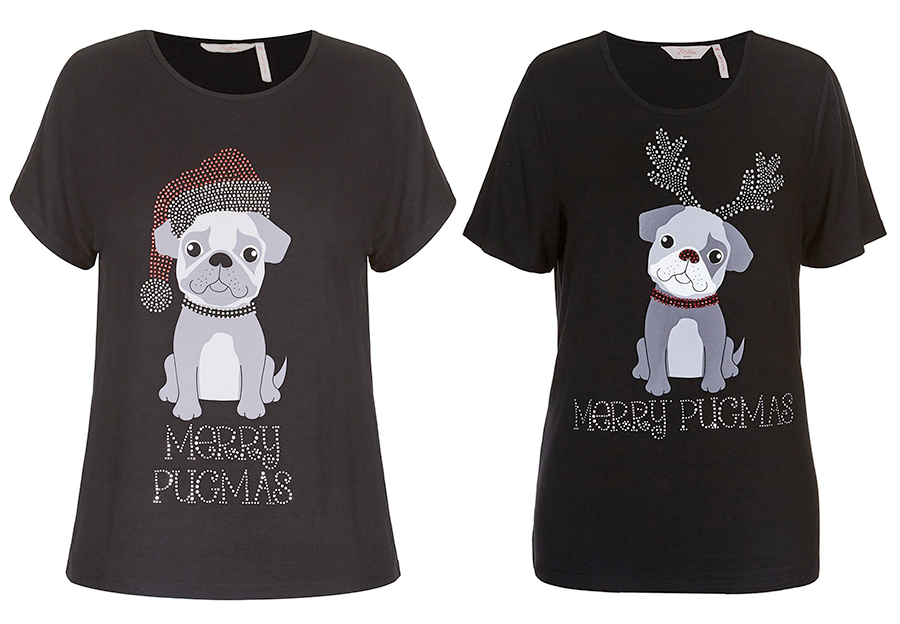 As I mentioned, it's summer here in New Zealand so Christmas tees are a bit more appropriate than sweaters. I've had lots of people telling me about these Merry Pugmas tees, how fricken cute are they!?
SHOP IT: Merry Pugmas Santa Split Sleeve Top, AUD $30.00 and Merry Pugmas Reindeer Split Sleeve Top, AUD $30.00 from Millers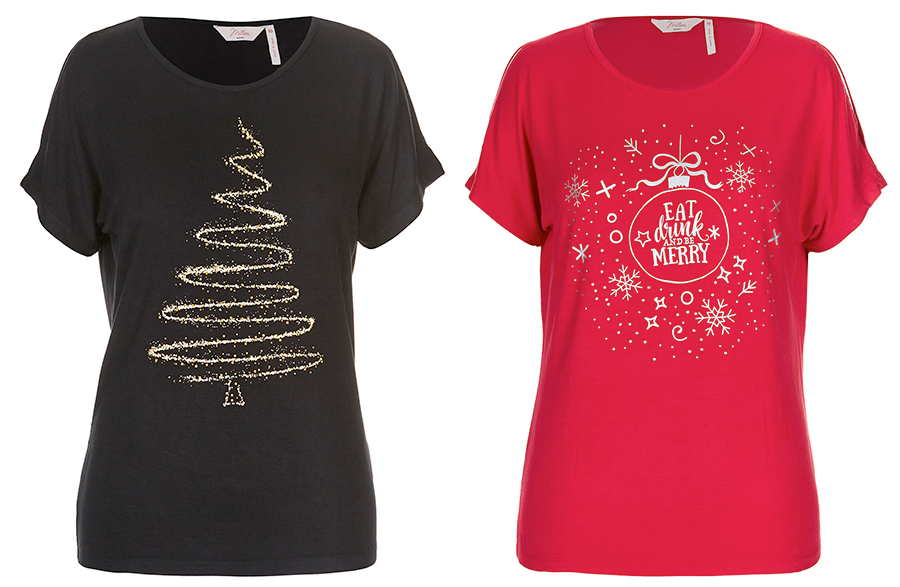 If you want a tee that is more of a traditional Christmas design, I think these tick the boxes of festive and cute without being too much. Perfect to wear with a pair of denim shorts and jandals on Christmas day!
SHOP IT: Diamante Tree Split Sleeve Top, AUD $30.00 and Be Merry Split Sleeve Top, AUD $30.00 from Millers
Are you on the naughty list or the nice list?
Let me know which Christmas sweater or tee you'd wear