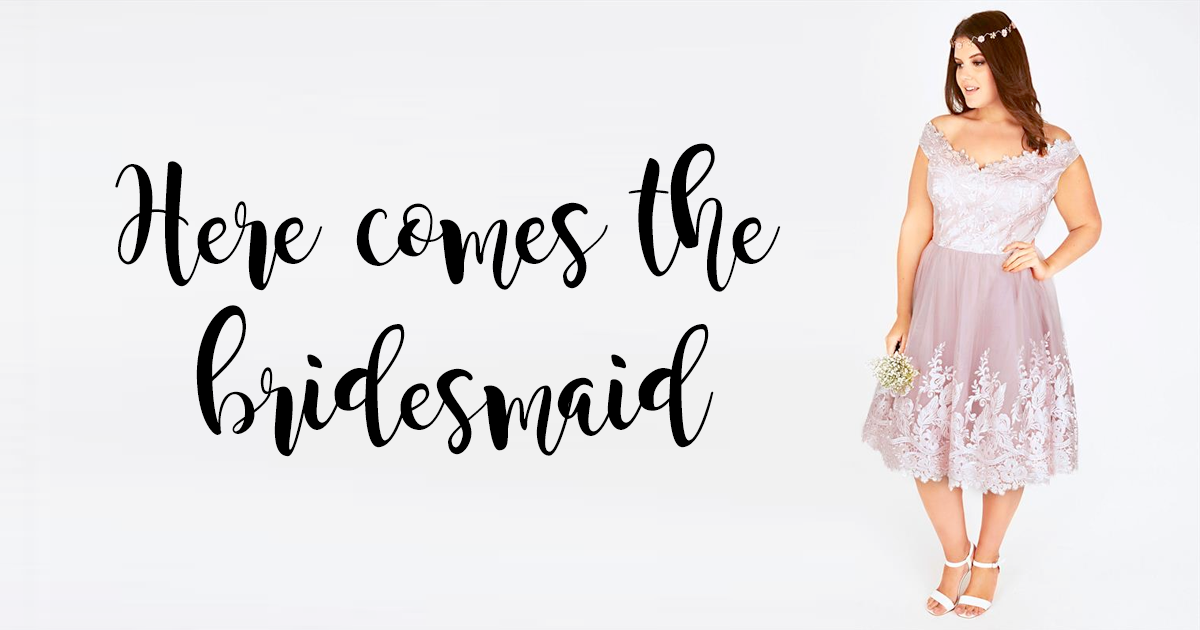 Wedding season is almost upon us and I've already had a lot of people asking me about where to find plus size bridesmaid dresses. No matter what size they are, no one wants to have to put on a hideous dress that makes them look like crap, so let's just agree not to do that to our friends, okay?
The choosing of bridesmaid dresses can work in a number of different ways – everyone might be in matching dresses; dresses could be similar but have a few different details (e.g. same style but different colour, or some strapless, some halter neck, some with capped sleeves etc); there can be a colour theme… there are a lot of choices out there, and they don't have to be ugly. I've even found a few stores that do dresses across straight and plus sizes, so if you want everyone to be matchy matchy then you can!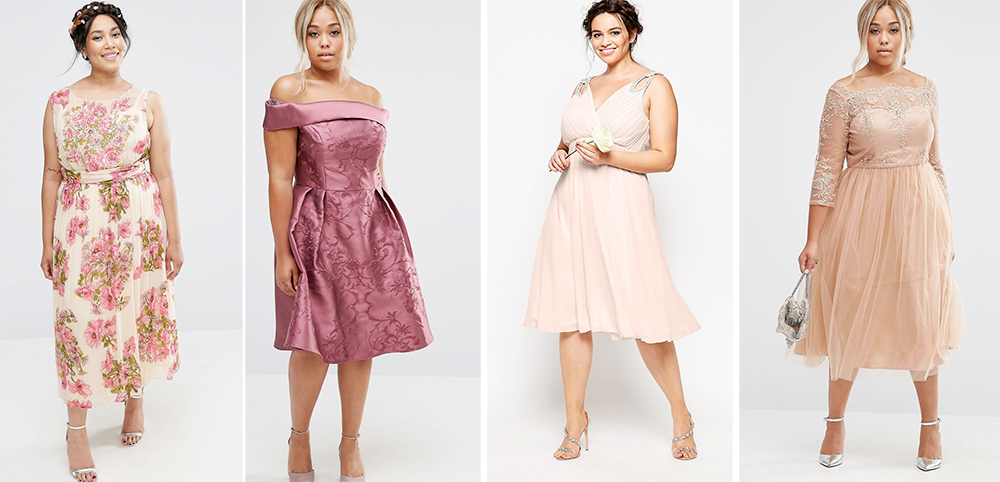 ASOS
If you've never heard of ASOS then prepare to get lost in a flurry of fashion! Their prices are pretty reasonable, shipping is quick (and usually free), and the selection is absolutely enormous – both for everyday clothes and occasion wear. Sizes range from 2-30.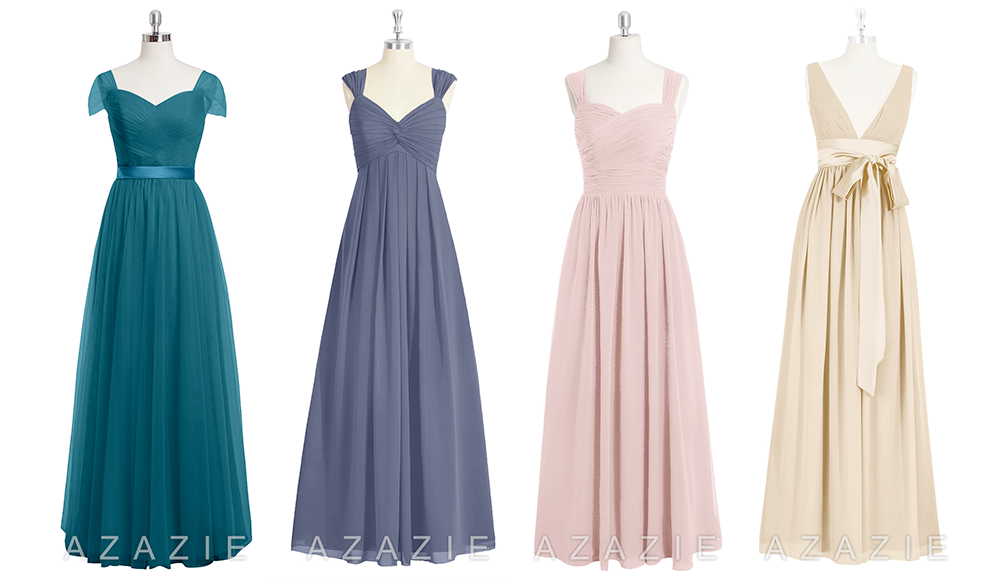 Azazie
Azazie is one of the coolest websites I've come across in my search for plus size bridesmaid dresses. Basically, you pick the style you like and the colour you want it in, and they will custom make it for you! There are heaps of different styles to choose from and it's super easy to sort by the kind of straps you want, hemlines, fabrics etc. They only ship to US and Canada at this stage (sorry Kiwis!) and sizes range from US 0-30, which is 4-34 in New Zealand sizing.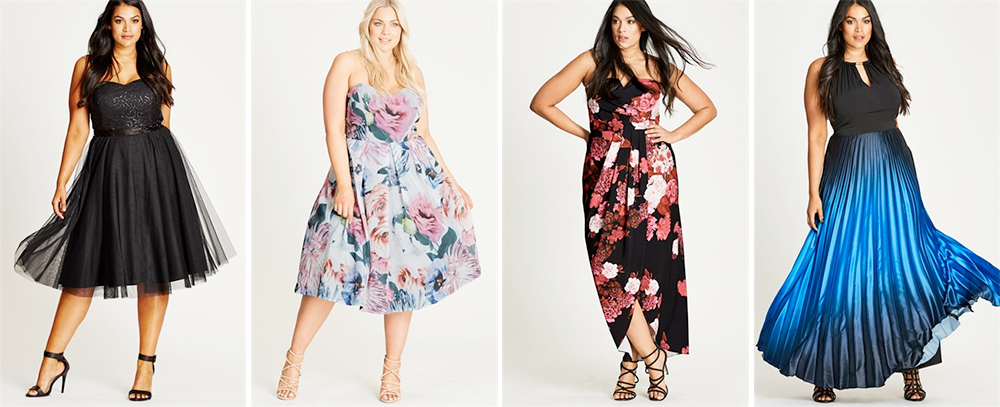 City Chic
I'm sure you're all pretty familiar with City Chic by now! Depending on the style of bridesmaid dress you're looking for, they have some beautiful options and the bonus is that you can try things on in store. I've noticed that their outlet stores have a great selection of dresses as well, so if you're on a budget then they are a great place to check. Sizes range from XS-XXL (14-24).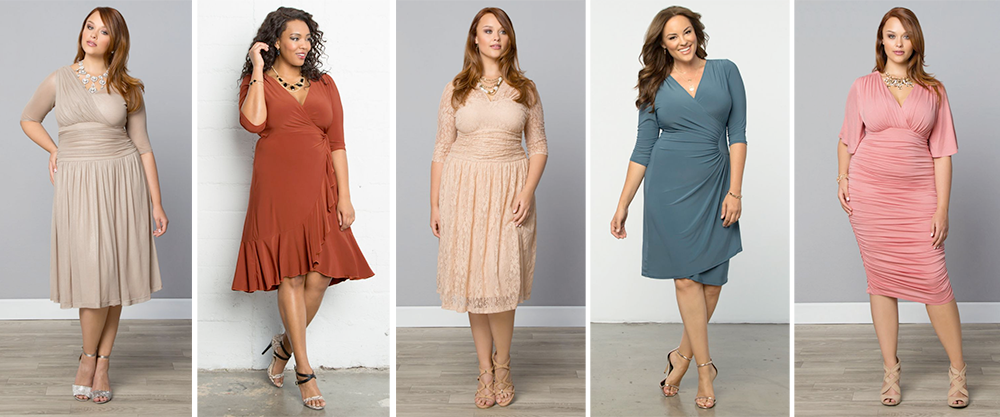 Kiyonna
Kiyonna is well known for their wrap dresses but do have a lot of other great styles that would be perfect for bridesmaid dresses. Their sizes range from US 10-32 (NZ 14-36) and they have a handy size chart that compares their sizes to other plus size clothing brands which makes it easy to find your Kiyonna size.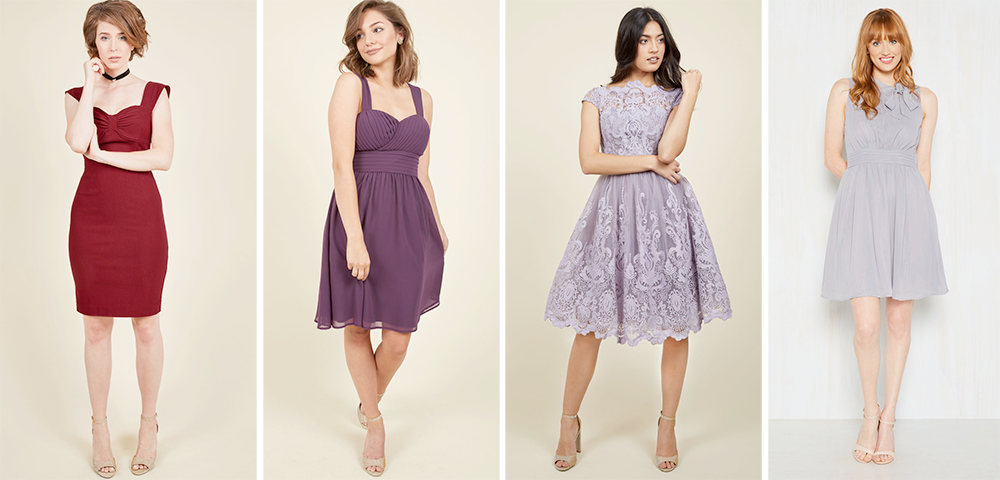 ModCloth
ModCloth is another crowd favourite because they do a wide range of clothing and sizes range from XS-4X (approx 4-34) so you'll be able to get dresses for everyone in your bridal party there.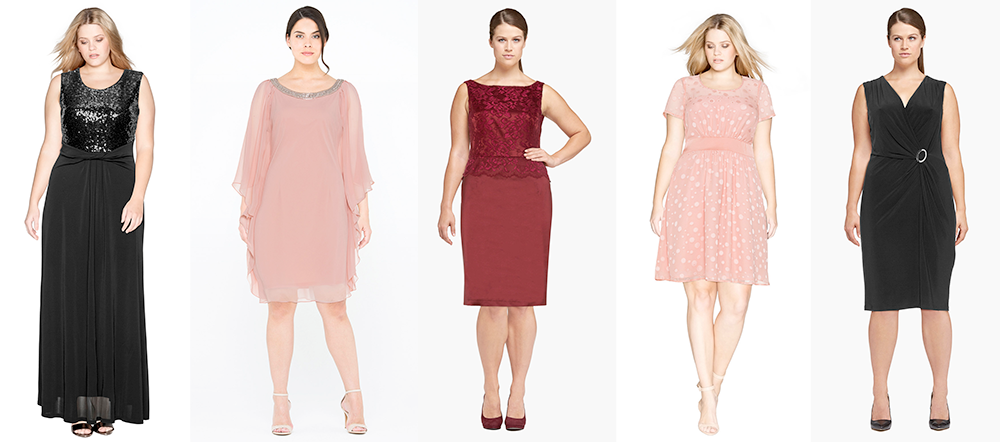 Navabi
If you want to go super fancy, make sure you check out Navabi – they have a stunning selection of dresses by high end designers. Sizes range from 12-32 and there is a lot of information on every piece of clothing so you know what fabric it's made of, whether it's stretchy and what the measurements are – that makes it really easy to pick something that will fit well!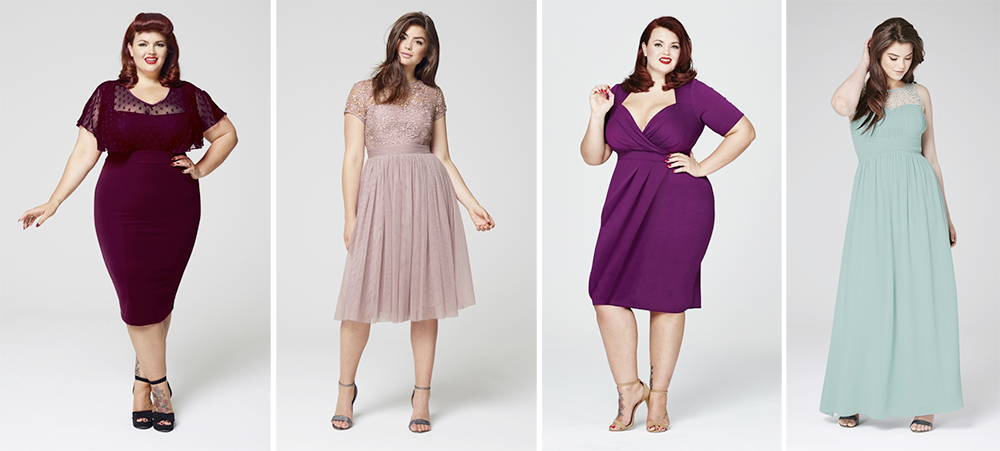 Simply Be
Whether you're planning a formal wedding or a simple ceremony on the beach, Simply Be has a lot of great options for bridesmaid dresses. They have sizes 8-28, so it's a great place to find dresses for everyone in the wedding party.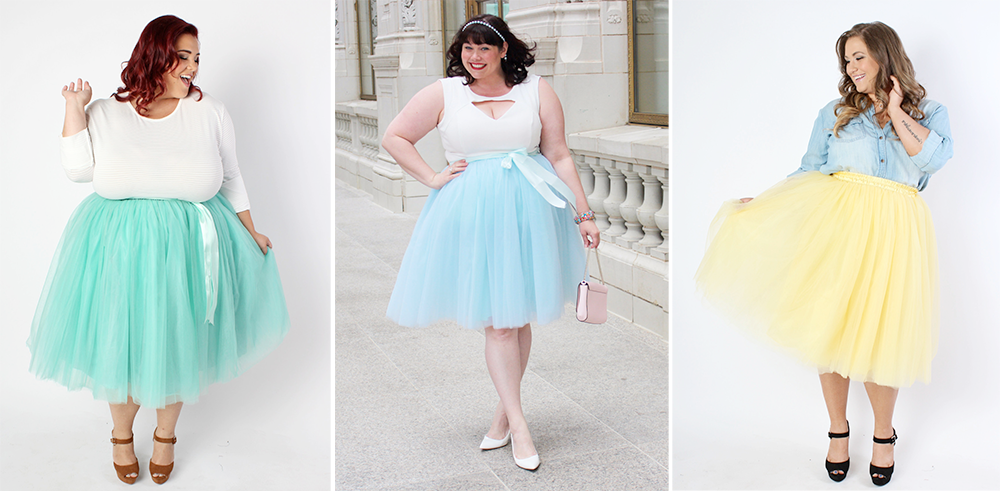 Society+
If there was ever an occasion to wear a tutu, a wedding has got to be it. The Society+ tutus are made from super soft tulle, they're nice and poofy, and when I wear mine I feel like a princess! Pair them with a simple top or a bodysuit and bam! You have a great outfit. They come in a number of different colours and lengths, in US sizes 14-36 (NZ 18-40).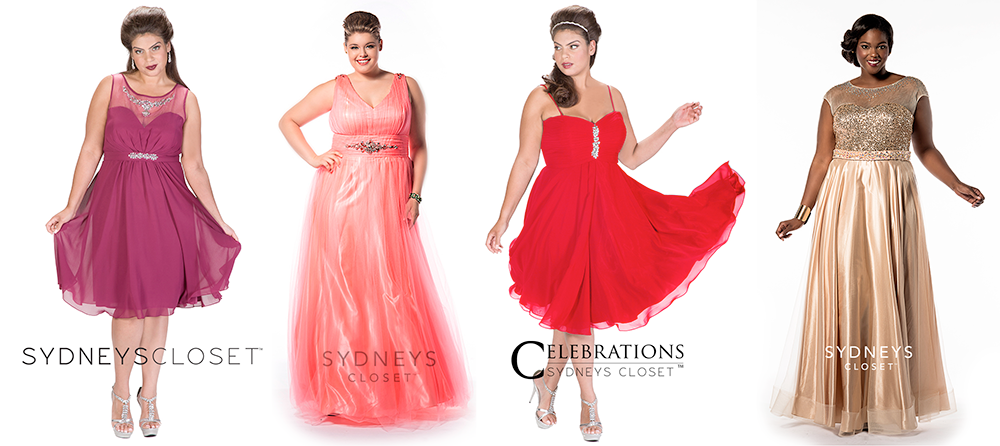 Sydney's Closet
Sydney's Closet is one of the biggest names in formal dresses – they're based in the US but I can confirm that they do ship to New Zealand (and I know their dresses are stocked in some bridal stores here). They have everything from bridesmaid dresses to mother of the bride outfits to prom dresses in US sizes 12-40 (NZ 16-44).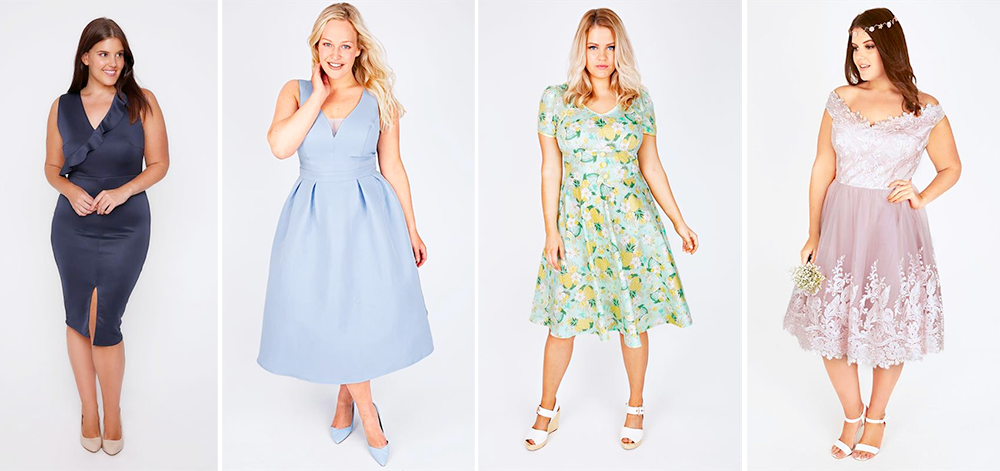 Yours Clothing
I love the range of dresses at Yours Clothing, there are so many lovely styles to choose from. I've shopped here a few times for casual wear and thoroughly recommend them. Their sizes range from 14-36 in New Zealand sizing.
Do you know of any other great places to find plus size bridesmaid dresses?
Let me know about them in the comments below!

Posts may contain affiliate links. If you purchase a product through an affiliate link, your cost will be the same but This is Meagan Kerr will automatically receive a small commission. Your support is greatly appreciated and helps us spread our message!