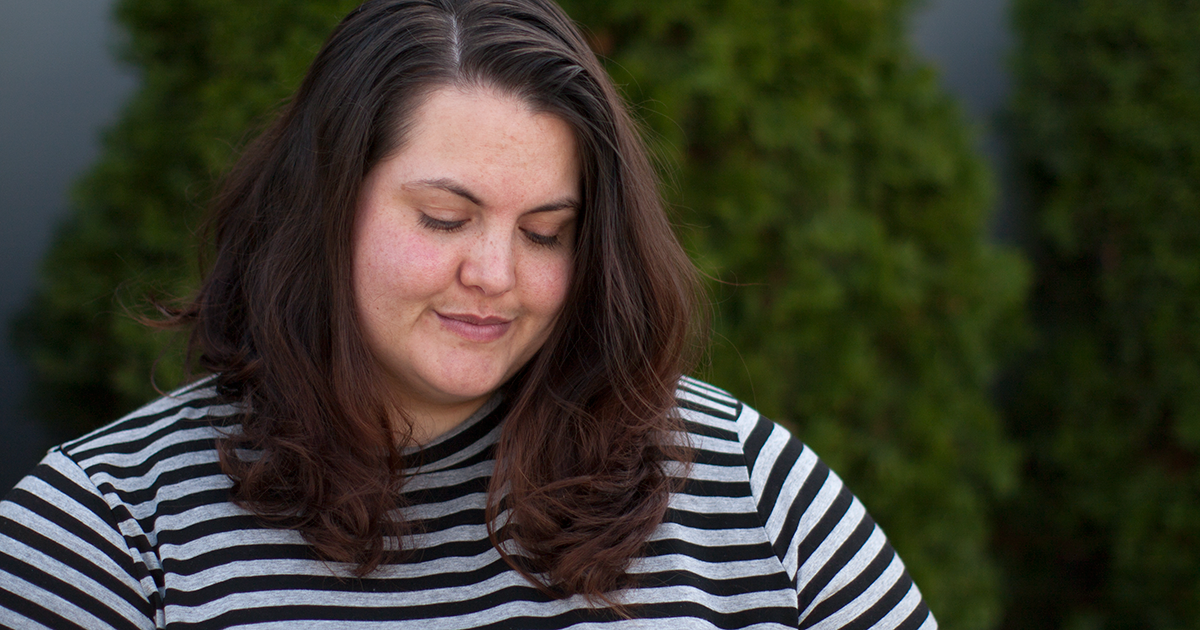 This is me at 33. No makeup, no photoshop, no filter, just me – wrinkled eyes, tired smile and striped dress. I think it's important to take note of ourselves, what we look like and how we are. My birthday always seems like a good time to reflect on the life I've lived so far, and my plan for the year to come.
5 important things I've learned in my 33 years
1. Skincare is important
Find whatever skincare routine works for you and do that. Taking time out to look after my skin not only helps my skin to look good, it gives me a couple of minutes to relax and focus solely on myself at the start and end of the day. It helps me to show myself that I am worth love and care, something I have forgotten far too often in my life.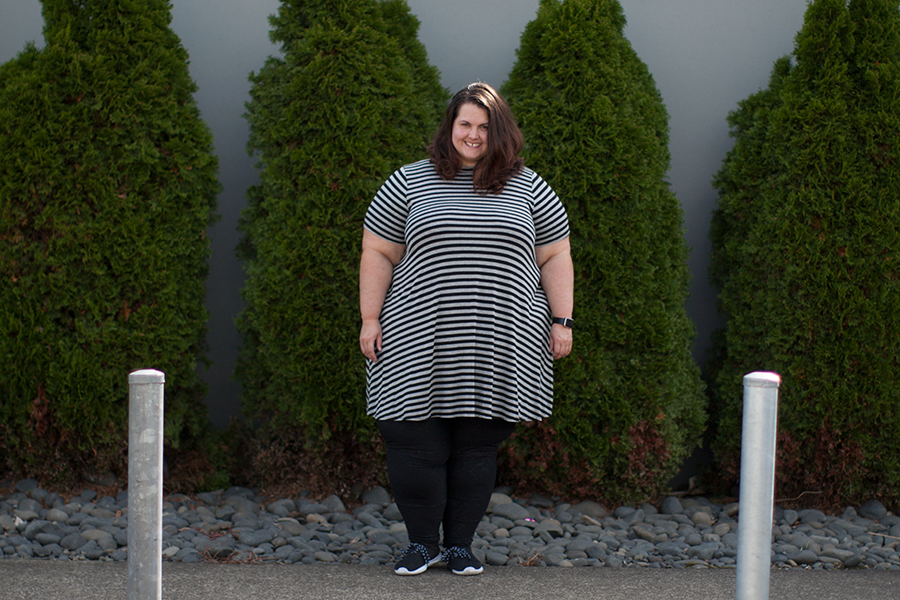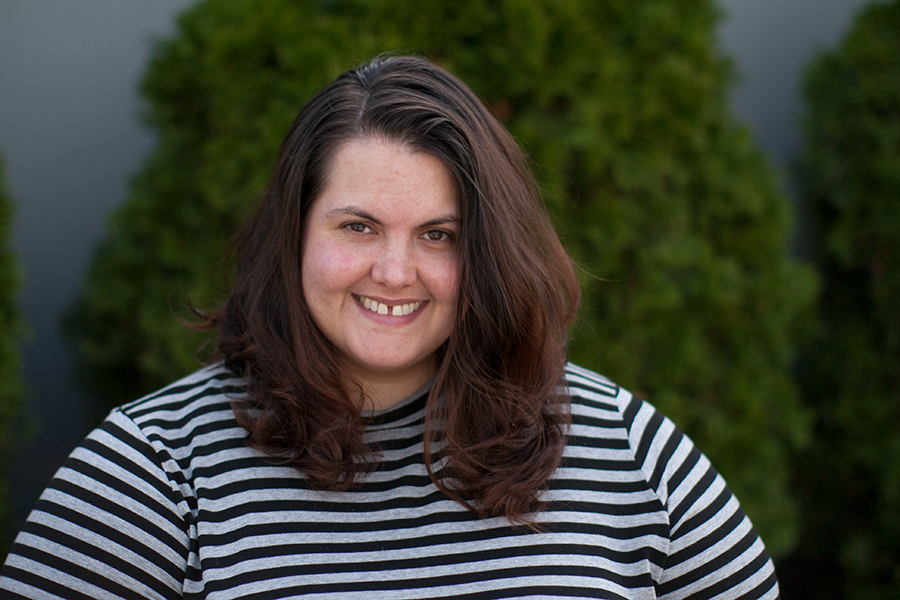 2. Eat the cake
After struggling with eating disorders and many years of obsessing over diets in order to make my body something it is not, I've learned that life is too short for that crap. If you want to eat a piece of cake, then do it (and enjoy it!). Same goes for any food, by the way – it has no moral value, you're not bad for eating the cake – it's just cake. Unless it's exceptional cake, in which case please share with me.
3. Be careful where you place your trust
This was a really hard lesson to learn. Not everyone has your best interests at heart, so you need to make sure that you are looking out for yourself – trust your gut instincts.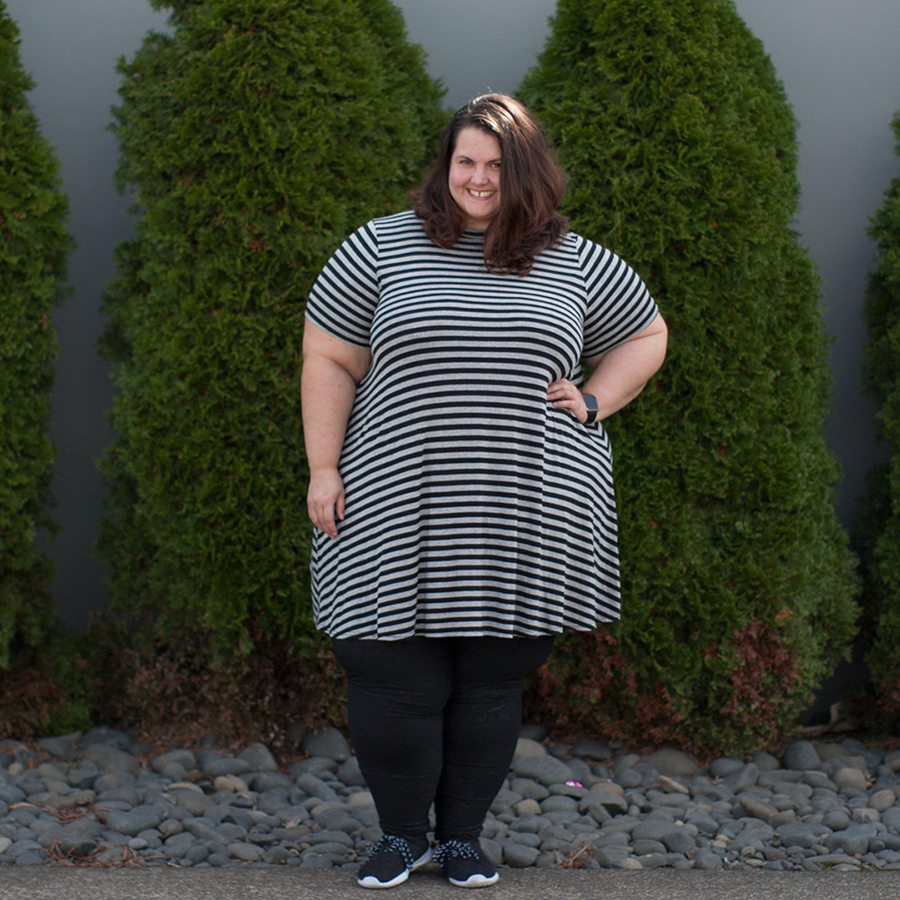 4. Drink more water
A running joke in my family – this is my Dad's answer to so many things. It's true though – staying hydrated is important and affects so many things, from how my skin looks to how well my brain functions. I now try to have a drink bottle with me at all times and I make sure I drink regularly!
5. Live for the now
I've sat and watched so many people turn down chances to do things because they're scared they're not good enough, not pretty enough, not thin enough. I've watched mums sit by the pool not swimming with their kids because they didn't want to show their body in a swimsuit. I've heard women say they can't do certain things because they're too old. I've been that person who always offered to take the family photo but never wanted to be in them because I'm fat and I didn't want a record of it. Stuff that – do things that bring you joy, experience all that life has to offer, and enjoy yourself in the body you have right now!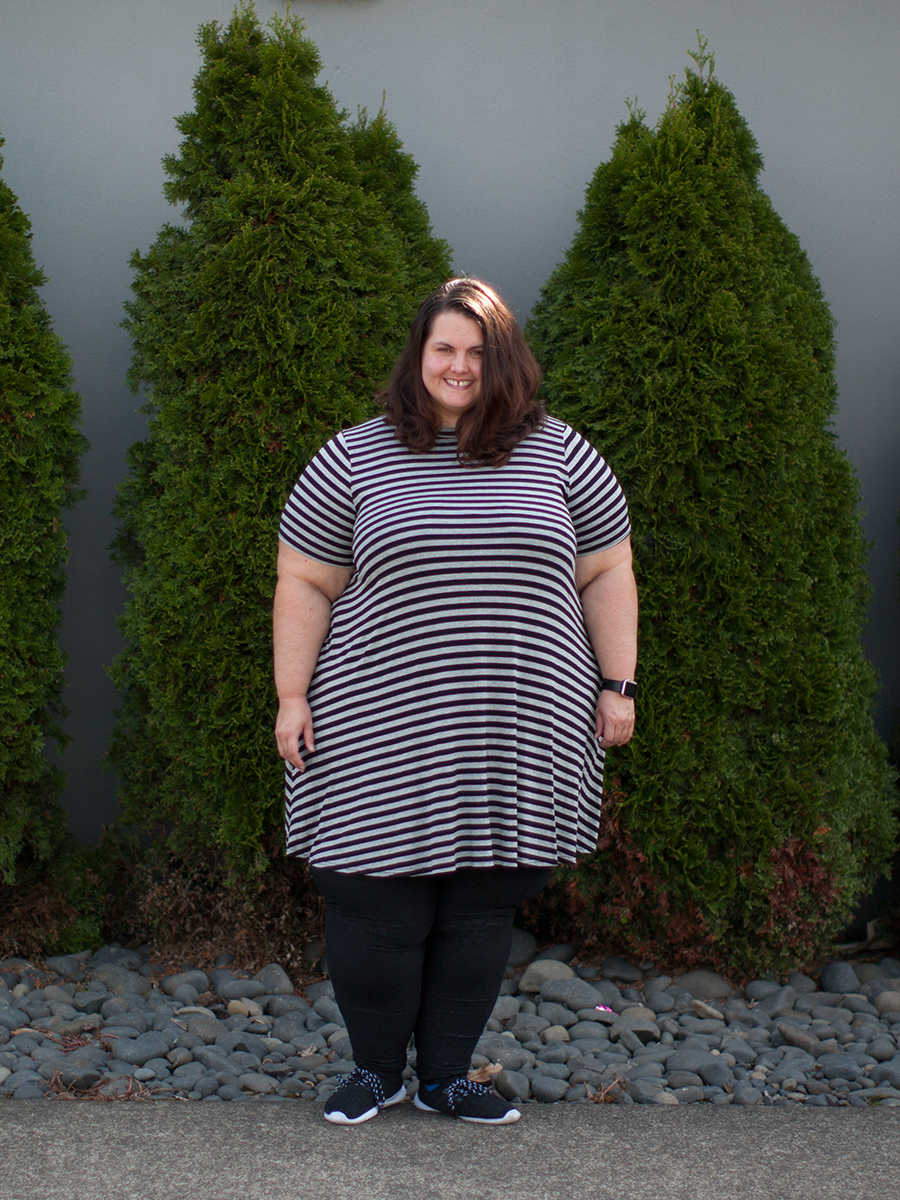 As for the year ahead, I'm going to be focusing on my health. As I'm sure most of you already know, I recently had surgery to remove a tumour from my knee. I'm still on crutches (which were just out of shot when these pictures were taken) and feeling very exhausted thanks to adrenal fatigue (which I have had for some time but has definitely been affected by my surgery). So for the next year my focus is going to be on healing my body and recovering from those things. Not particularly glam, but there it is. Of course I'll still be here sharing my love of fashion, my adventures as a fat babe and my self love journey as well – I hope you'll stick around!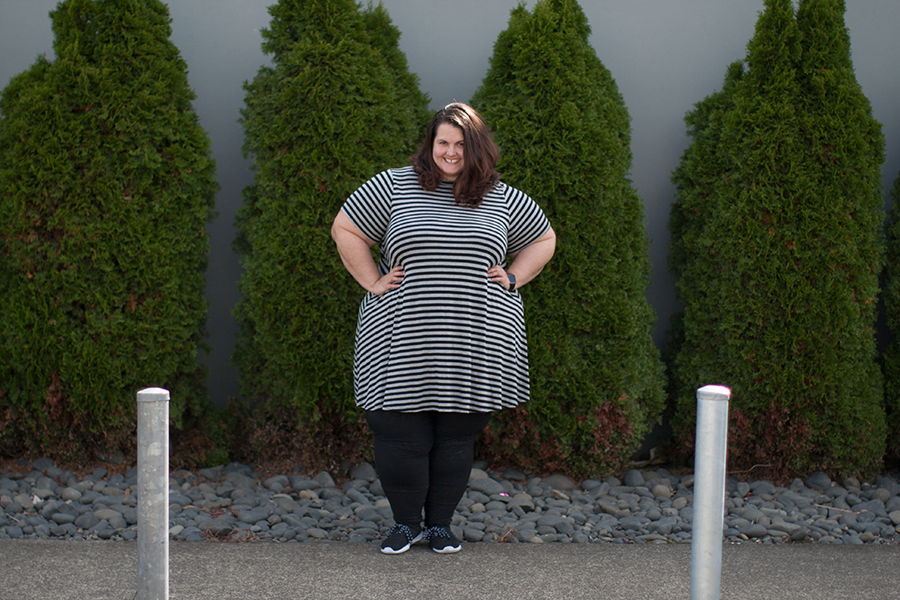 There will be no great celebrations, no big parties, today is low key. This morning I got to pat a dog named Thumper and I ate two cupcakes, and tonight I'm going to play video games and eat Thai food. Basically, I'm living the good life: uncomplicated, unhurried and full of love.
What's the best lesson you have learned?
Share your life advice with me in the comments!

Meagan wears
Striped Turtleneck Swing Dress from Yours Clothing (26-28)
Wild Leggings by Lost and Led Astray (2XL)
Basics Fosani Shoes from The Warehouse (8)
Photos: Ambient Light Photography