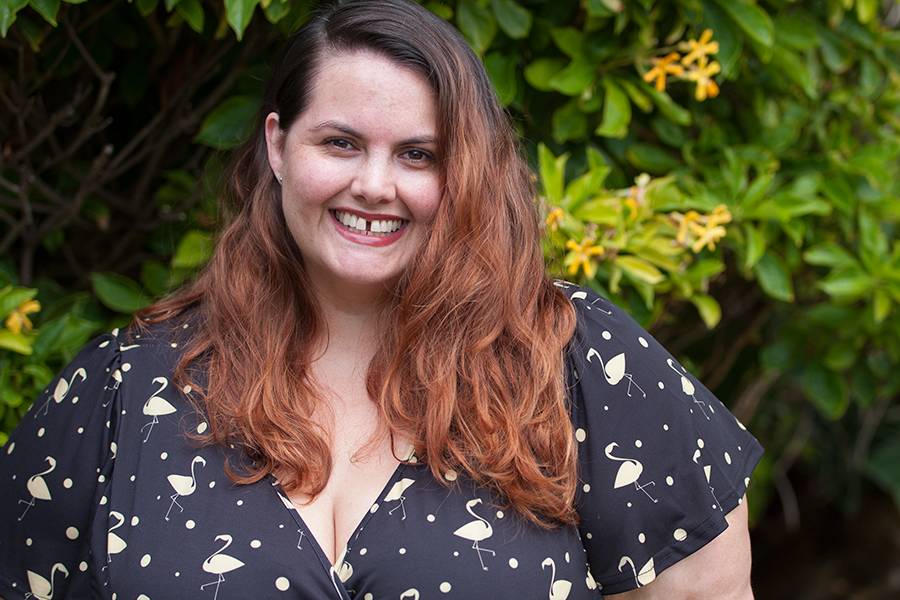 You might have noticed that I've been a bit quieter over the last year. Having my operation in April really knocked me for six – recovery was harder than I had expected it to be, I didn't feel like writing or being in front of the camera, and more often than not my outfits consisted of gym gear or pyjamas (the two most comfortable clothing options, I think!). And while my blog ticked along quietly, I haven't really been here. At least, not in the way I'd like to be.
A lot of my focus has been on my recovery, on physiotherapy exercises and gym visits, on changing a few aspects of my lifestyle that were making my recovery harder (I've traded in late nights and long work hours for more sleep and time with my family). The next stage of my recovery includes getting back into the swing of things with my blog, which I can't wait to do. I've got loads of plans for the year ahead, and I can't wait to kick things off. I'm away on holiday with my family at the moment, and I decided that I want this to be a proper holiday so I've decided not to blog while we're away (apart from this post, because I want to welcome you into the new year). Things can wait until after I get back, then there will be plenty of time for clothing hauls, self love tips, outfit posts, body confidence and weekly vlogs. For now, it's all about whanau.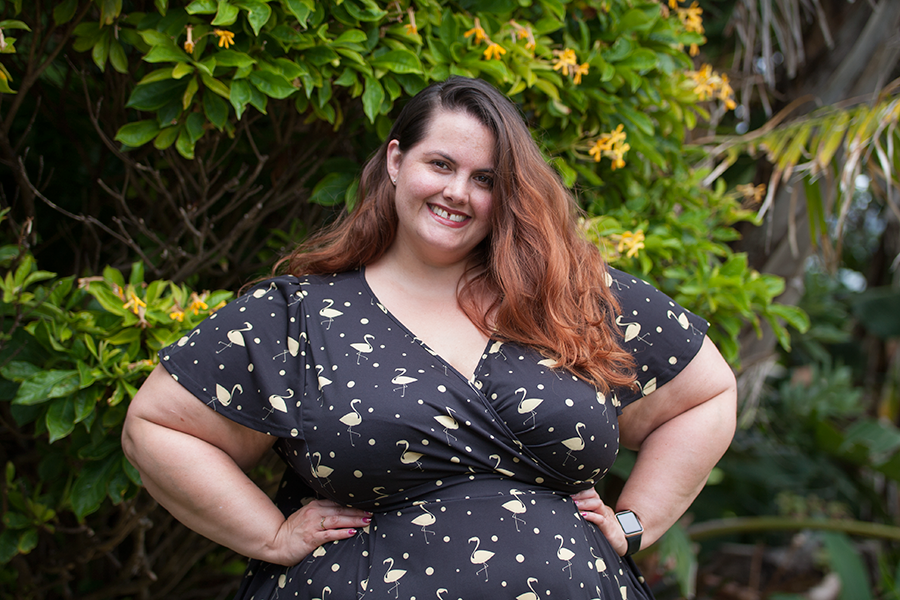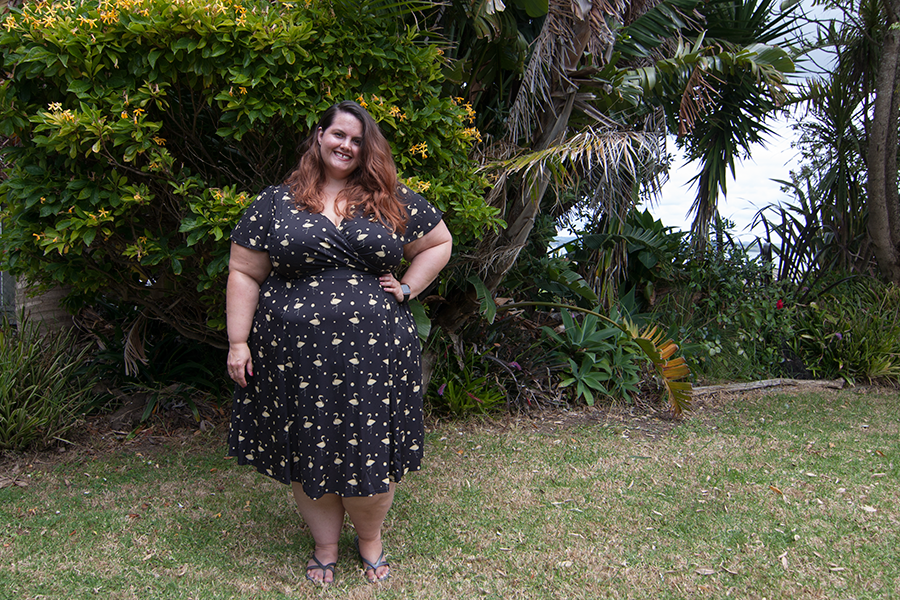 New Years Eve used to be about drinking to excess, glitz, glamour and partying with friends; this year I'm going for something much more low key – a night of BBQ and board games with my family (and quite likely, in bed before midnight). I've still got a fab dress for the occasion though, because when I saw this pop up at Two Lippy Ladies I couldn't resist the super cute flamingos. I'm sure y'all already know how much I love the Lady Volup Lyra dresses (I have one in black and a floral one as well) – the style is comfortable and I think it looks great on me.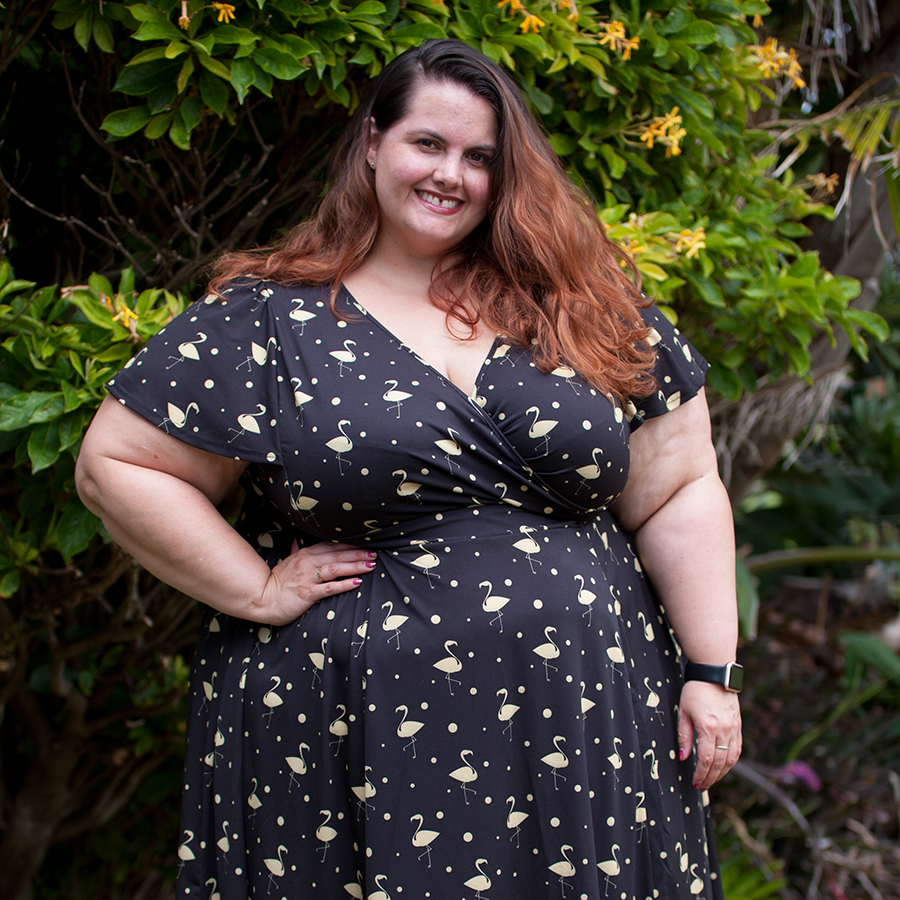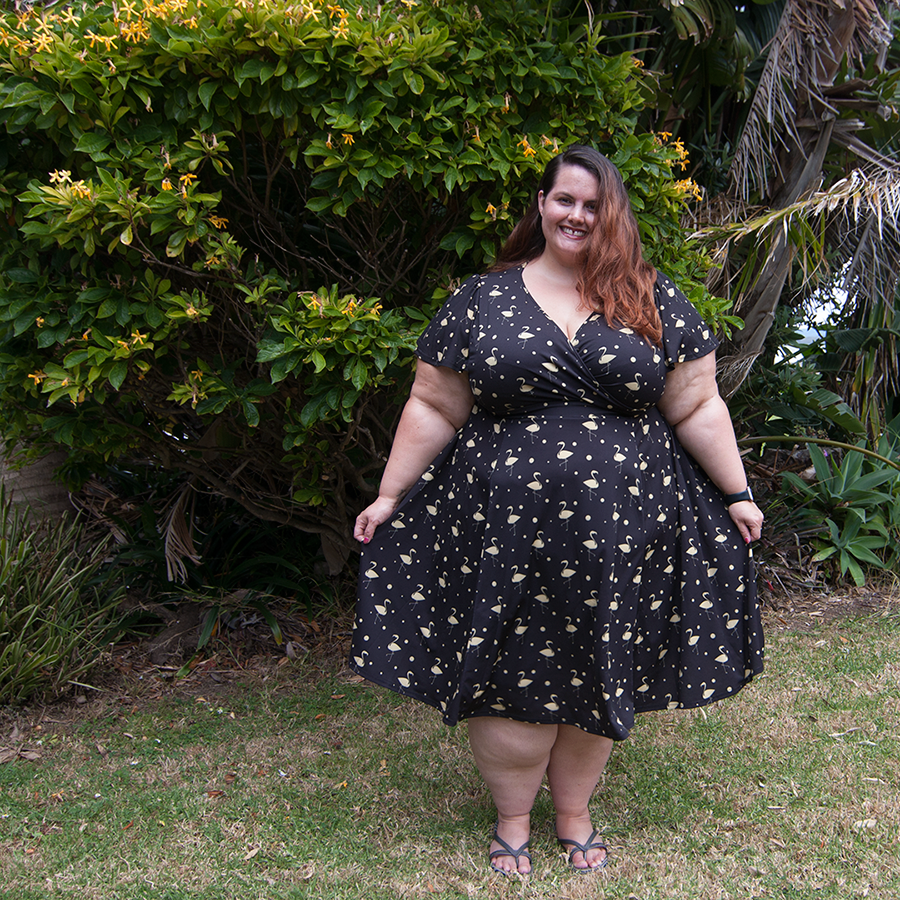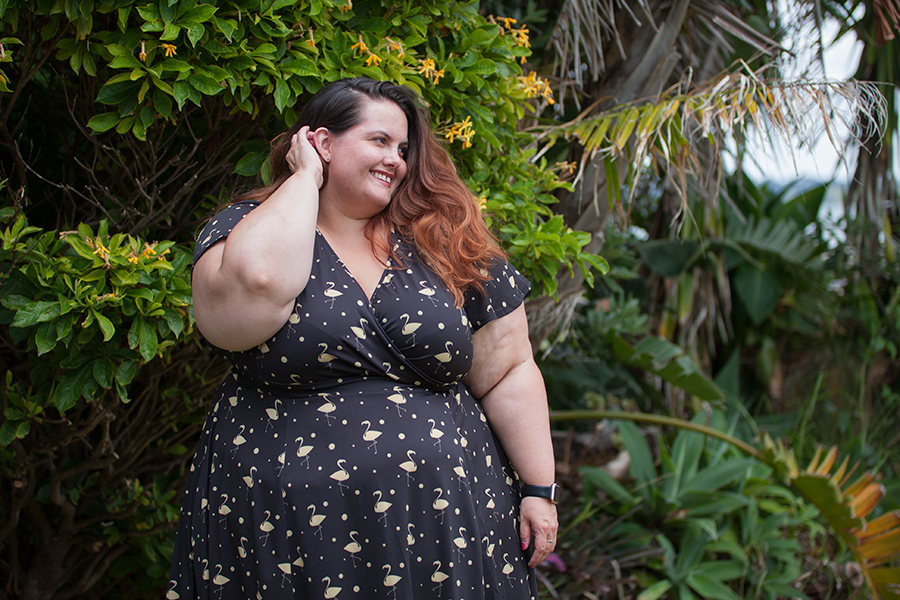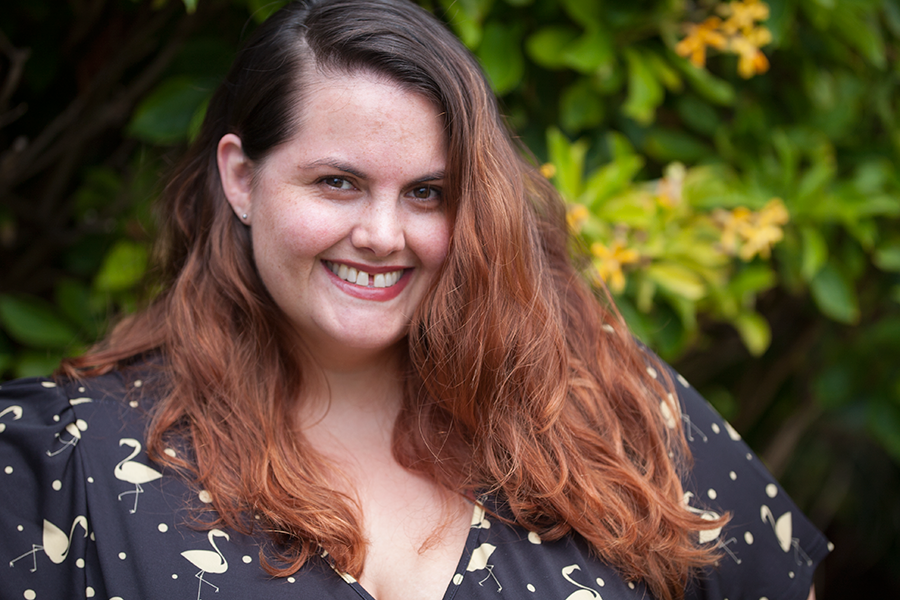 So I'm working on getting things back to normal (or I will be, come mid January). Stick with me babes. It might be a new year but you can expect to see the same old me.
How did you welcome in the new year?

Meagan wears:
Lady Voluptuous Lyra Dress in vintage flamingo from Two Lippy Ladies (26/28)
Ipanema Sandals borrowed from my mama