Brought to you by Warehouse Money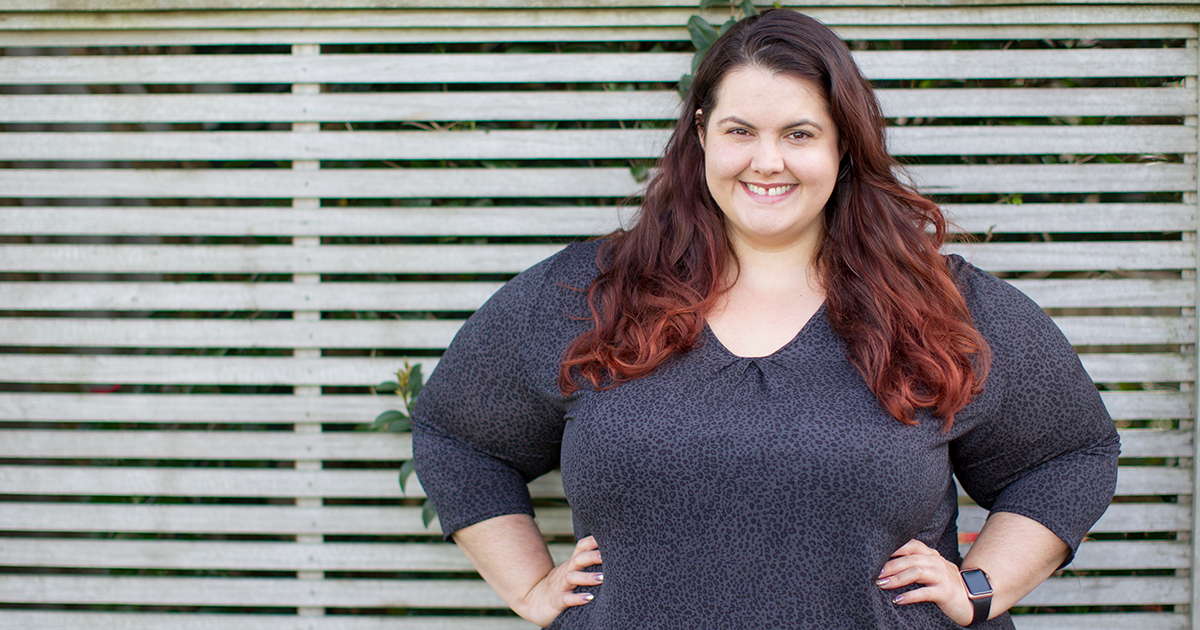 When I went to Australia for Melbourne Fashion Week Plus recently, it was pretty much a given that while I was in Melbourne I would be scoping out the shops and seeing what great plus size brands I could find. There were a couple of things that made my life a lot easier while I was there that I wanted to share, plus I thought this would be a great chance to share a few of the things that I picked up on my journey.
Shopping essentials
TRANSPORT: I used a myki Public Transport Card to get around while I was in Melbourne. I'd also highly recommend downloading the PTV app before you go – that made figuring out where and when I could catch the tram I needed to be on super easy.
CREDIT CARD: Having a credit card made it super easy for me to stay on budget, and I felt a lot safer not having to carry a lot of cash. It also made checking into my hotel a lot easier! I have a Warehouse Money Visa Card, which I can also use at home in New Zealand (and it saves me 5% on almost all of my purchases at The Warehouse, which is rad because I shop there a lot).
Where to shop
MYER: This is a department store with lots of plus size brands including 17 Sundays, City Chic, Estelle, TS, Mink Denim and Levis Plus. There was a lot of clothing to choose from, the changing rooms were large and the staff were friendly and helpful.
CITY CHIC: This was the same as the City Chic stores I've been to in New Zealand but with much nicer changing rooms. The staff were friendly and helpful in both the Bourke Street store and at the counter located in Myer.
TARGET: The plus size women's section in the store I visited wasn't very big but I did find a few pieces I liked the look of (including activewear). They also have a plus size men's section with clothes up to an 8XL.
HARBOURTOWN MELBOURNE: There were a few plus size stores at this outlet mall, including Autograph, Crossroads and City Chic. I highly recommend checking out Priceline as well, for cosmetics, skincare and haircare.
DFO ESSENDON: This is the outlet mall near the airport  – I don't think they have any plus size stores, but I know they have great shoes and accessories! I've also found out that there is a DFO SouthWharf which wasn't too far from my apartment in the city, so I will have to check that one out next time I'm in Melbourne.
A+ MARKETS: Located in Shed C at the Queen Victoria Markets, this market (held quarterly) is a treasure trove of local designer and preloved plus size fashion and jewellery.
Have you been shopping in Melbourne before?
Let me know any tips you might have or places you like to shop.

This post was brought to you by Warehouse Money. Please support the brands that support this blog