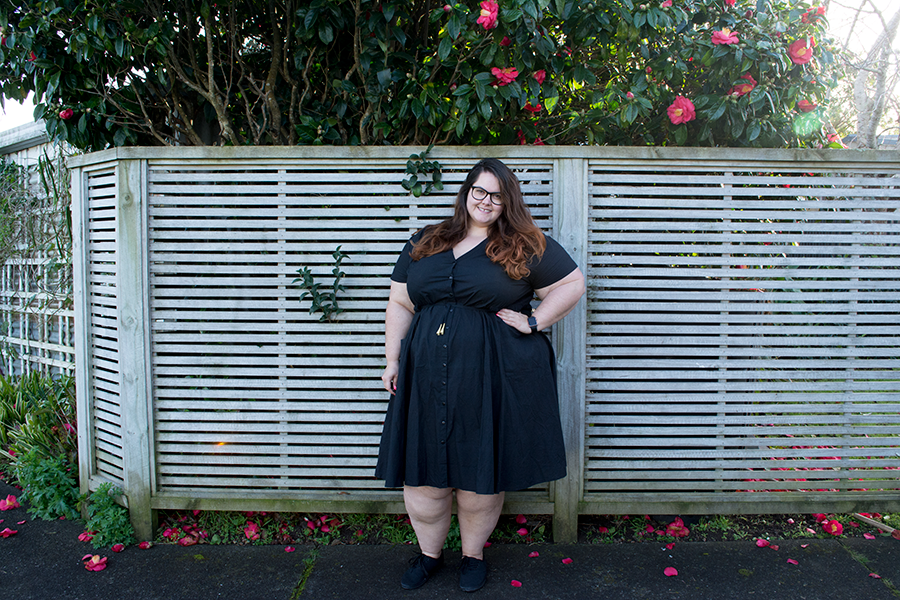 As you will have noticed, I wear a lot of black. It used to be that I wore black because there weren't colourful options in plus size clothing, then I started wearing a colour as more and more choices became available. About a year ago I decided to reclaim my fashion voice and define my style, and that has meant going back to blacks, to neutrals, to stripes … back to basics.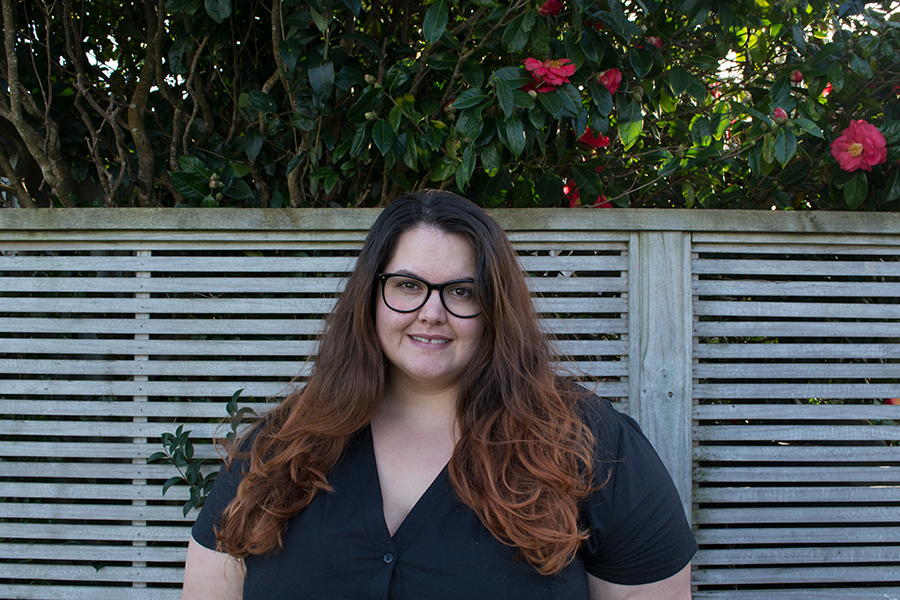 I've got a dress that I love the style of – it's the Island Hopper from Hope & Harvest. It's a great shape, it has pockets (super important) and I feel great when I wear it. The one thing that makes me not wear it as often as I'd like to is that it's white with a floral print – not really my style anymore. Because it's got a great floral print, I didn't want to risk dyeing it and creating a disaster, so it's just sat in my cupboard and been worn maybe five times maximum. Imagine my gleeful face when my friend Alyson said that she had one that wasn't the right size for her, brand new with the tags still on, in black. And that it was my size. Cue excitement – I snapped that baby up quick smart!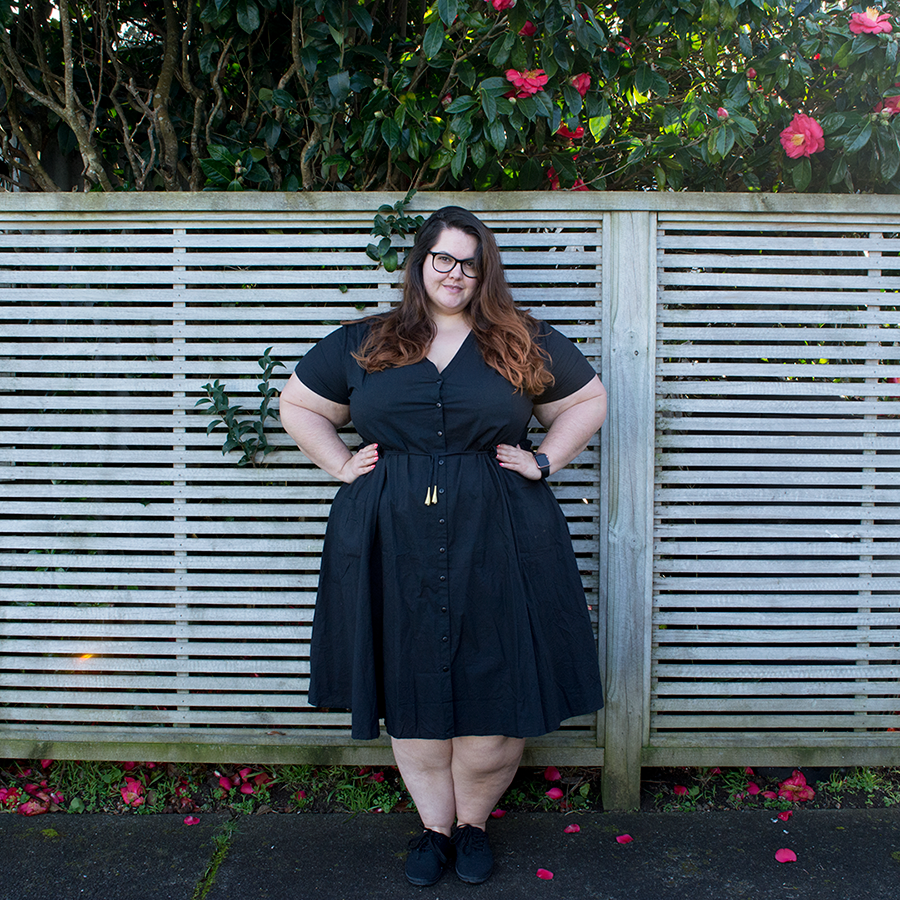 It's the same as my other dress but black, and I'm thrilled! This is an easy to wear dress – something that you can just slip on for every day or for an occasion – and because of the beautiful detailing in the belt it doesn't need any other accessories (unless you're a big fan of them – I prefer to keep things simple).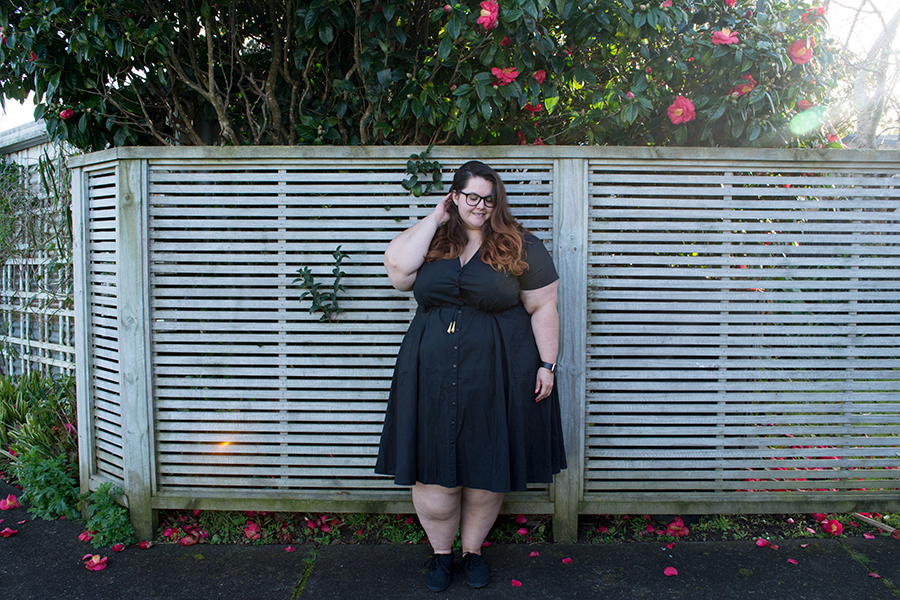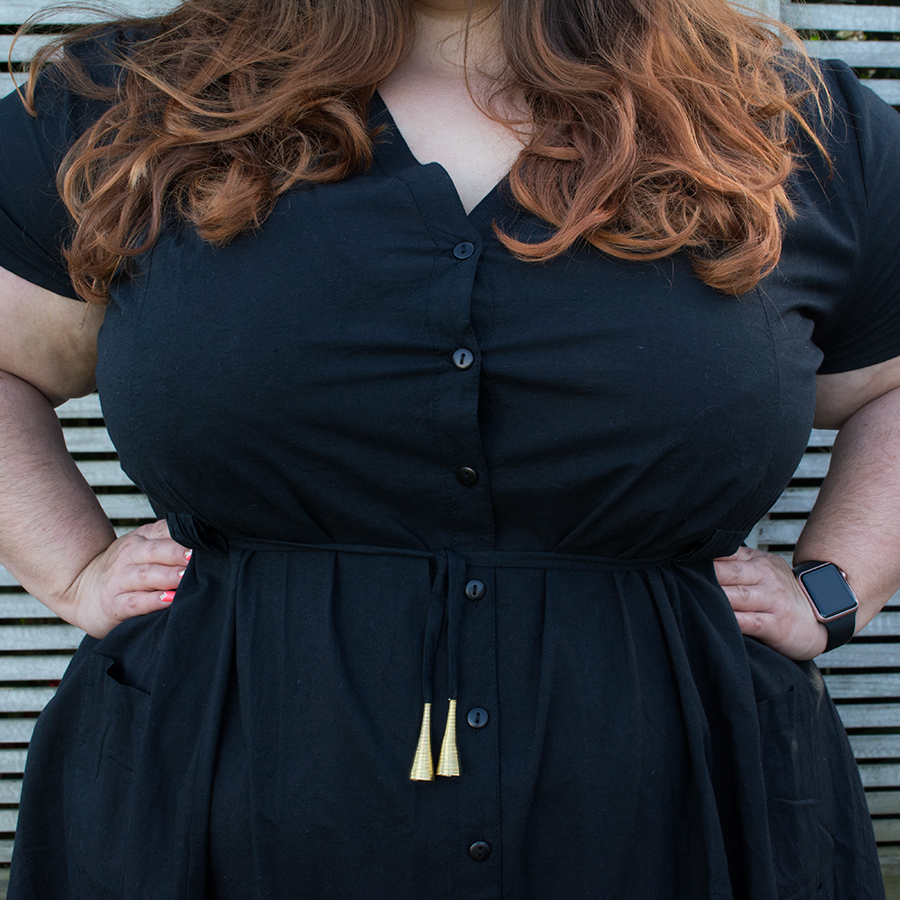 The one down side, because it's a dress that buttons up, is that there is a little bit of gaping around the buttons on my chest. Thanks to my large bust, this is unavoidable and the chief reason that I don't buy button up shirts. I'm happy with the way this dress fits despite the gaping, so it's no big deal.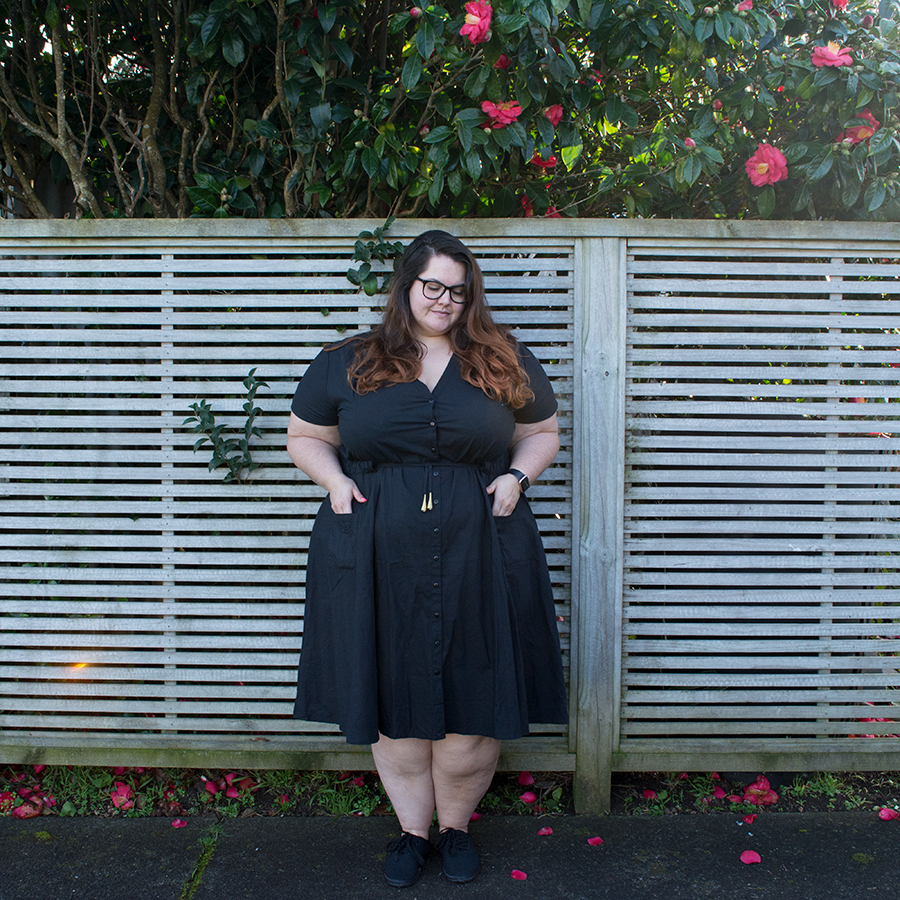 This is the perfect summer frock (shout out to all my fellow summer goths!), and I will definitely be wearing this to BBQs and parties in the warmer months. For now though, I think I will need to find a cardigan to go with it. But what colour cardi should I get? Let me know what you'd choose.

Meagan wears:
Island Hopper Dress from Hope & Harvest (XL)
Alexa Glasses from Specsavers
Apple Watch Sport
Canvas Shoes from Kmart (8)