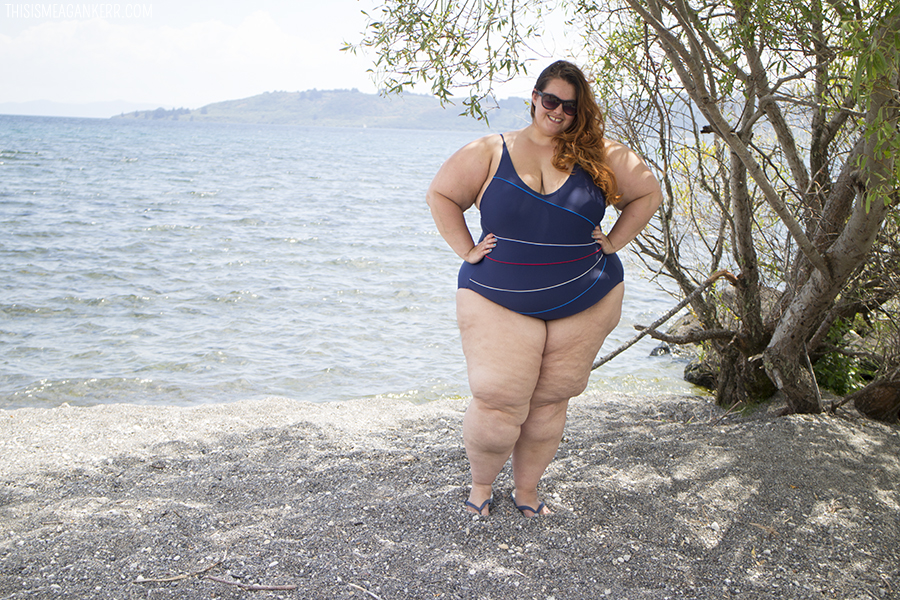 It's really easy to make negative throwaway comments about yourself, whether it's how smart you are, how you look without makeup or your body. I notice it all the time, I overhear in dressing rooms, at the beach, and see it on social media. I notice it most in summer, when you have a combination of the pressure of having a bikini body and all the "New Year, New Me" diet nonsense being thrown at you. Babes, we need to stop doing this, we need to stop putting ourselves down!
It doesn't seem like much when you say it once, but we never do, do we? We tell ourselves these things over and over, throughout the day, reinforcing the belief that we are not good enough, worthless, stupid, ugly, too much of something, not enough of another. We pick our looks apart in front of the mirror, we admonish ourselves for forgetting to grab that important piece of paper on our way out of the house, we tell ourselves that our hair is too frizzy, our arms too wobbly, our stomachs too fat.
Imagine having someone following you around, saying those things, over and over again. Criticising your every move. Just when you wanted to go swimming, saying, "no way Fatty, you can't do that. No one wants to see that body in a swimsuit". If someone actually did that I'd turn around and give them a bloody piece of my mind! But you know what? I did that to myself for years. I was my own inner Mean Girl. I know a lot of you are the same too, because I've seen the way you talk about yourselves online and overheard you in changing rooms, and I think you deserve better!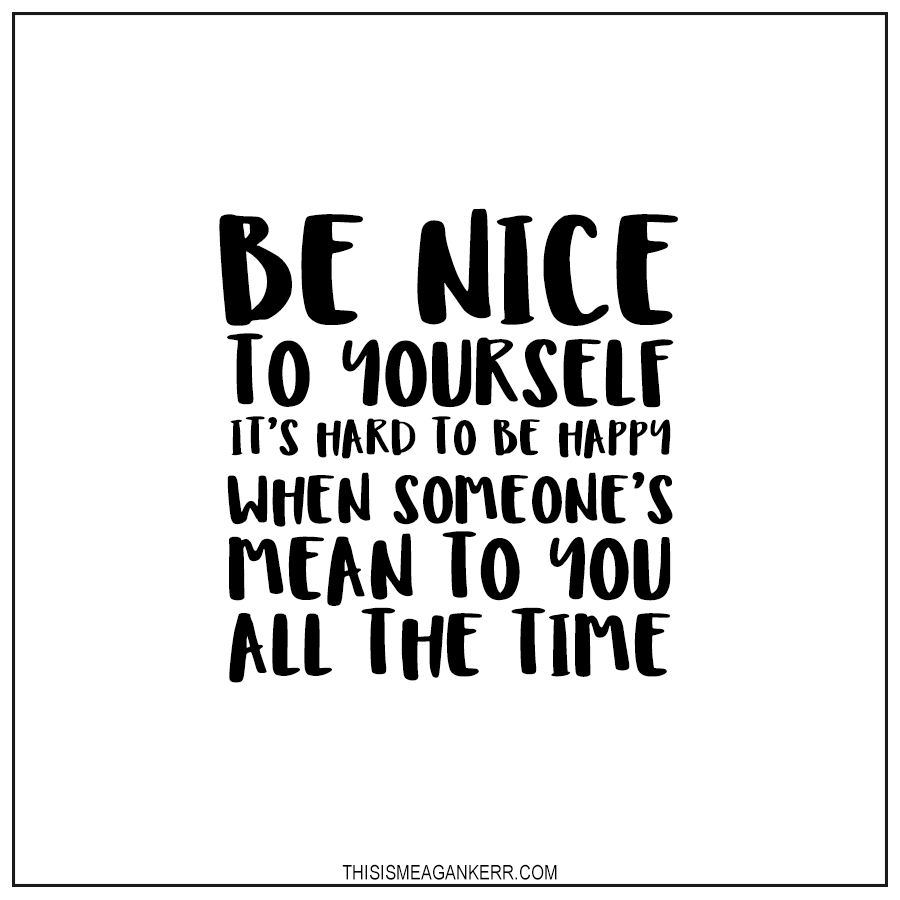 When you hear these internal messages, you start to believe them. You start to think it's true, that you can't go swimming because of how you look. That you don't stand a chance of getting your dream job or passing that test because you're not smart enough.
It's not just you though – other people start to believe those messages too. Imagine you're at the beach with your kids, your friends kids, your nieces and nephews, any of the young people in your life. If you "can't go swimming" because of what your body looks like, you're telling them that they might not be able to go swimming if they have fat legs or a round stomach or whatever it is that you're worrying about. You're telling them that people with fat legs / a round stomach / whatever deserve to be left out, to be treated differently. It might not affect them right now, but trust me – it's something that they will hold on to.
As kids, we learn an awful lot from our parents – how to treat ourselves, how others should treat us, how we should treat others, how we should treat our partners, our friends, our own kids … Now that I am a stepmother to a teenager, I am determined that I will not teach him that there is anything shameful about his body, about my body, about his dad's body, about any body. I don't want him to grow up feeling crap about himself the way I did, and I sure as hell don't want him to be like the bullies I encounter on a regular basis either, the ones who leave nasty comments on photos or make snide comments in the hallways at school. I want him to be someone who encourages people to join in, not to let themselves miss out.
I know it's not as easy as saying "don't feel shit about your body". If you've been thinking negative things about yourself, then those messages are pretty ingrained in there, and that's not going to change overnight. It took me a really long time to unlearn that way of thinking and even now there are some days when even I fall prey to the negative self talk! So instead, when I catch myself thinking or saying negative things about myself, I stop and think "is that really true?". Of course, it's not.
Make a list of the things that are true. The things you think are great about you, about your body. Ask your friends, your family, your partner if you have to! Remind yourself of them often, carry them with you if you have to and read them when you feel shitty. When you think or say something negative about yourself, counteract that with something positive about yourself. Changing the messages we hear about ourselves is a great way to start changing that cycle of negative self talk.
Let's begin now: I want you to tell me one thing you think is really awesome about yourself.
It could be anything, just make sure it's positive!