This week's Aussie Curves challenge was "Fears Exposed". I don't think I have any fashion fears left, so I thought I'd post about something that people often tell me that they are afraid or not confident enough to wear…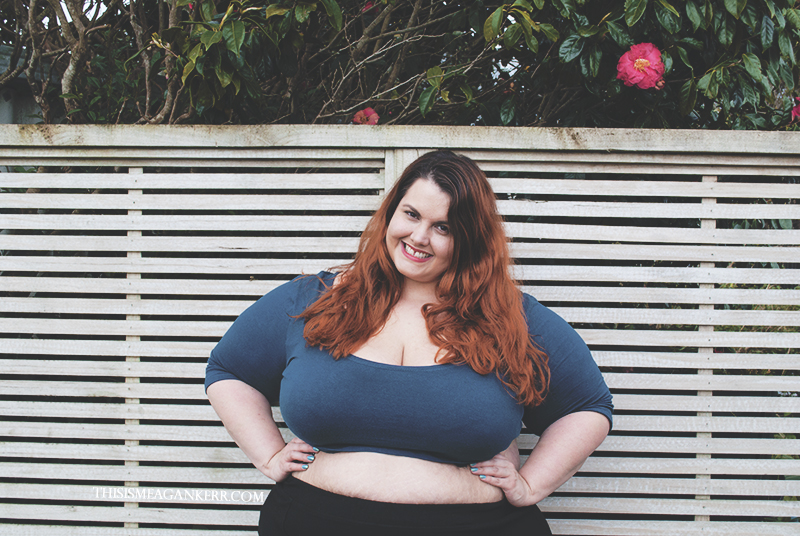 Crop tops. They're in fashion at the moment, but can you wear them if you're over a size 14? Of course you can!
Now, you know what my stomach looks like (and if you don't, you can see me in all my bikinied glory here). I don't have a flat stomach by any means, there are stretch marks and I'm pretty darn pasty to be honest. That's not going to stop me from wearing a crop top!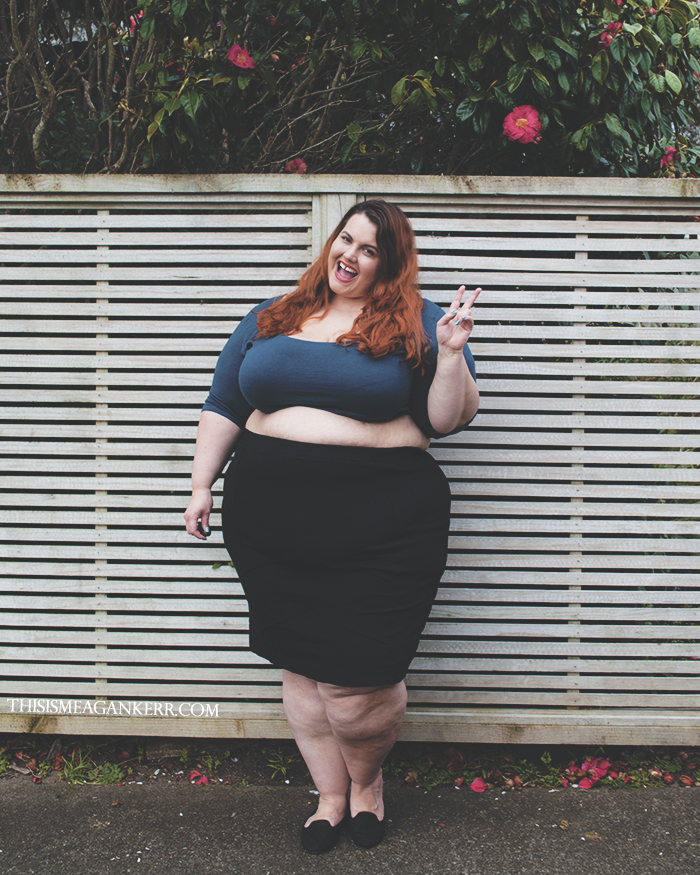 I wear crop tops in a totally different way now to how I did in the 90's – when the crops were high and low slung waistbands were all the rage, and the maximum amount of tanned midriff was on display. Times have changed in the last 20 years, and now for the most part, I prefer high waisted skirts and pants. My hemlines are more demure and I think that a smaller peek of flesh is more sophisticated and subtle than  baring it all.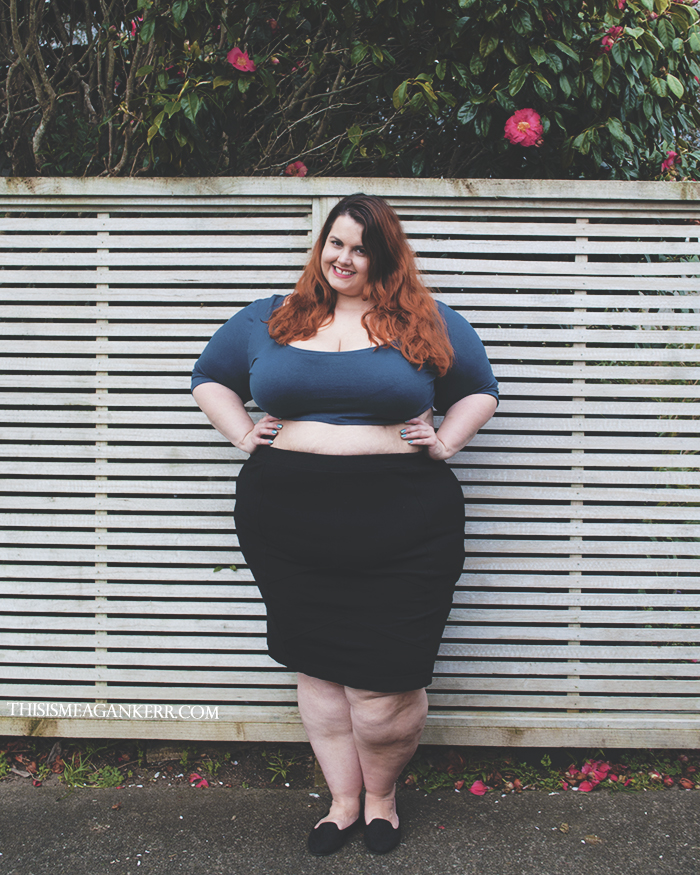 If you're wanting to try the crop top look for yourself, but you're feeling a little nervous, try starting by pairing it with a high waisted skirt. You can have the waistband sitting just below where the hem of your crop top finishes, so there is only the smallest sliver of flesh showing. As you feel more comfortable, you can start moving that waistband down to expose a bit more of your tummy.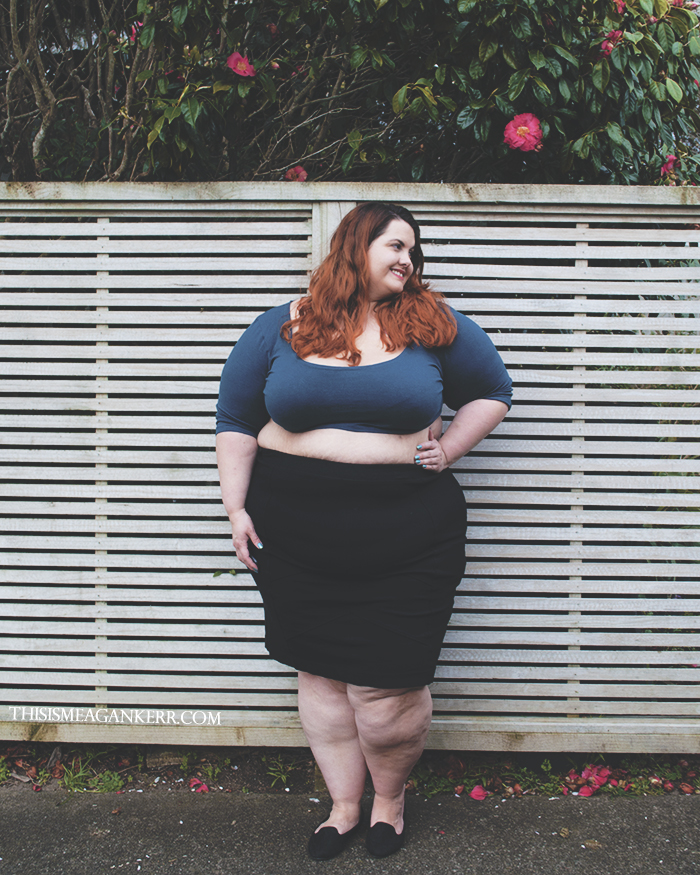 Wear your new cropped look around the house so you're comfortable with how you feel in it. Spend time with friends, rock your midriff baring tops together. When you're ready, release your crop top realness on the world!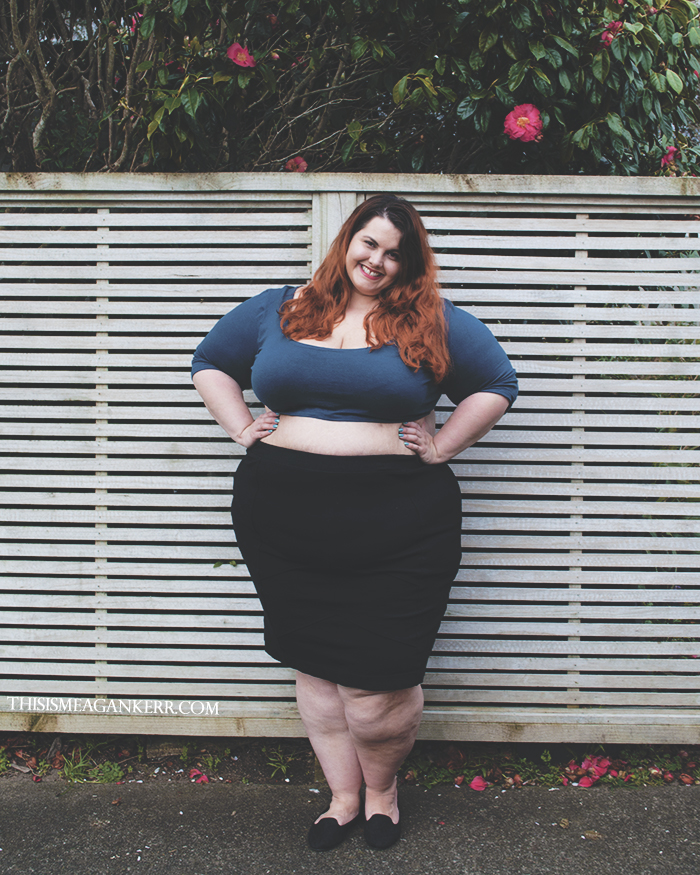 The most important thing to remember when rocking a crop top? No matter what size you are, your body is awesome. If anyone tries to throw you shade (sorry, I've been watching a lot of RuPaul's Drag Race lately), ignore them – you are enough, just as you are.
Will you be rocking a crop top this summer? See how the other Aussie Curvettes are exposing their fears through the linky below!


Meagan wears:
Custom Crop Top from Chubby Cartwheels
Ponti Vandyke Panelled Pencil Skirt c/- Lucabella (sold out online)
Salucci Collection black lace flats from Farmers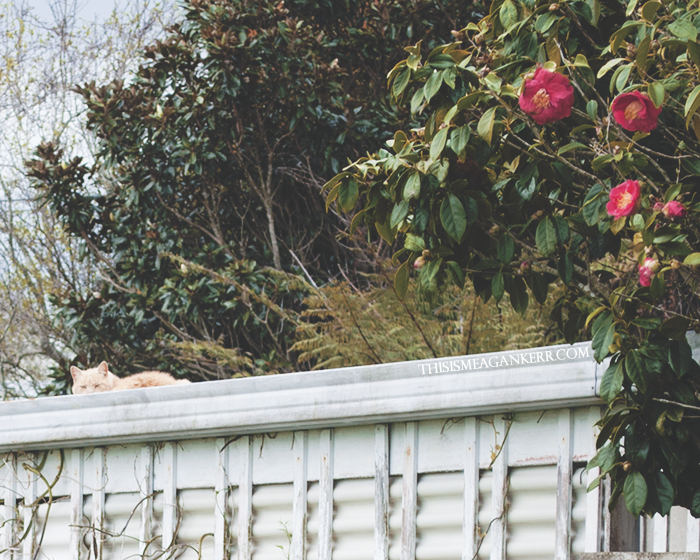 I found a wee buddy on the roof while I was taking my outfit photos this week. A random neighbourhood cat who frequently visits my house. Sadly he wasn't so keen on coming down for photos…