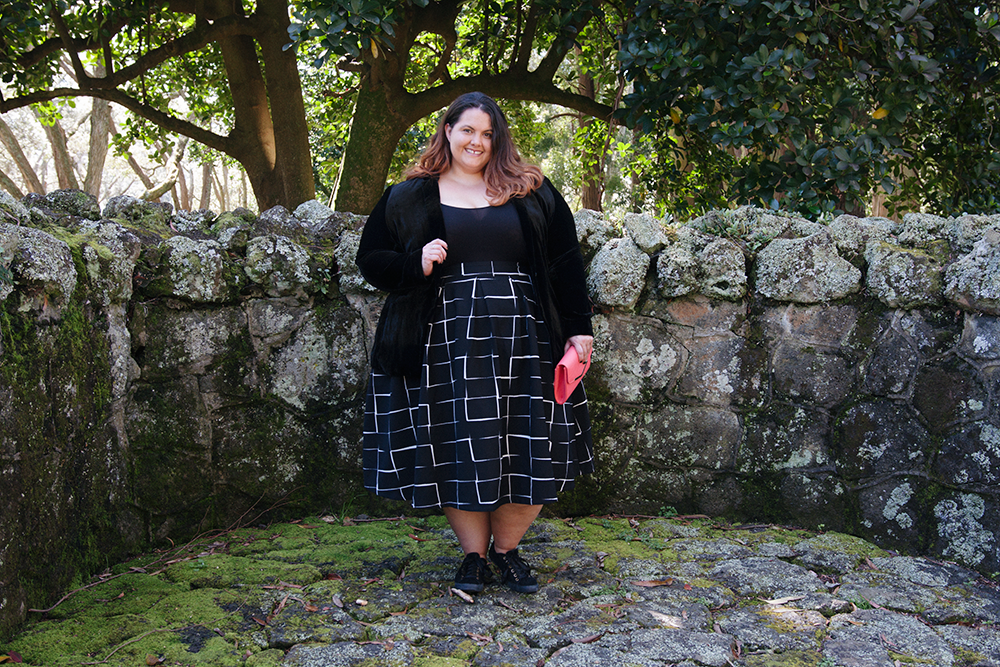 Right now, you might not love your body. You might not know how to love your body, or you might wish your body was in some way different. That's okay, we've all got to start somewhere right? I know that learning to love and appreciate our physical selves can be really hard, especially if your body is not the kind of body that's seen and celebrated by the media. If, like me, you have a body that you've been told isn't acceptable, a body that you've been taught is wrong. So where do you start? Here are three tips to help you start loving your body.
1. Make the decision to start loving your body
I realise that this might be easier said than done, but making that definitive decision to work at loving your body, loving your self as you are – that's a powerful one. If you are determined that you can't love yourself, or you think that you don't deserve self love until your body is different, then I'm sorry but this isn't going to work. You can't hate yourself into self love. If you're not ready for this yet then that is totally okay – you can come back at any time when you do feel ready. And if you're feeling on the fence about it and you're not sure, then read my posts this month anyway (yep, I'm going to be talking about self love for a whole month because I think it's that important). It might be that one of them will spark something that helps things click for you. Remember that you can always come back and read them at any time.
I can actually pinpoint the moment that I made the decision to start loving my body. I didn't know that's what it was at the time, but looking back now I can see it pretty clearly. I was at my family's home in Gisborne and before I left to come back to Auckland they wanted to take a family photo while we were all together. I thought I looked horrible, my body was disgusting, I would just ruin the photo. I got really upset at the prospect of being in front of the camera (something I'm sure will surprise some of you who are new followers who see me standing there so easily now), and we didn't end up taking the picture because I point blank refused. On our drive back to Auckland, after I'd calmed the fuck down, I realised that I couldn't live like this anymore. I couldn't go on hating myself, treating myself so badly. It was exhausting, it meant that my family was missing out on things because of me, and that wasn't fair on me or them. I decided then that I deserved better, that my whanau deserved better, and that I needed to do something about it.
2. Stop being mean to yourself
The saying about us being our own harshest critics is so true. I am harsher on myself, have higher expectations of myself and bigger doubts about myself and my abilities than I do of anyone else. And I can be mean to myself too – the things I've said about myself, that I've thought to myself, I'd never say those things to someone else. And I wouldn't put up with someone else saying them to me, either.
I'm going to talk more about this in my next post so I don't really want to go in to it too much yet (one thing at a time okay?), but we need to stop talking to ourselves negatively. We need to stop putting ourselves down. Once again, I know this is easier said than done, especially if we've always done it or the people around us say awful things about us to. For now, just try to catch those thoughts when you have them and recognise how mean and nasty they are. Acknowledge those thoughts. When you become more aware of them, it's easier to change the way you talk to yourself.
3. Find the good
You might think that loving your body is hard, is out of your reach and just not attainable. I completely understand. You can't just do one thing and expect to magically change your whole relationship with your body, with yourself – that's not how things work. So start small. Think of one thing about yourself that you do like. It could be your hands, it could be your bum, heck it could even be your eyelashes. Just find one thing. Write it down, in case you forget. And write down any more as they come to you. That list will get longer. It might take a long time, but it's a start.
If you feel like sharing, I'd love to hear one thing you like about yourself
Let me know in the comments below!