Brought to you by Massey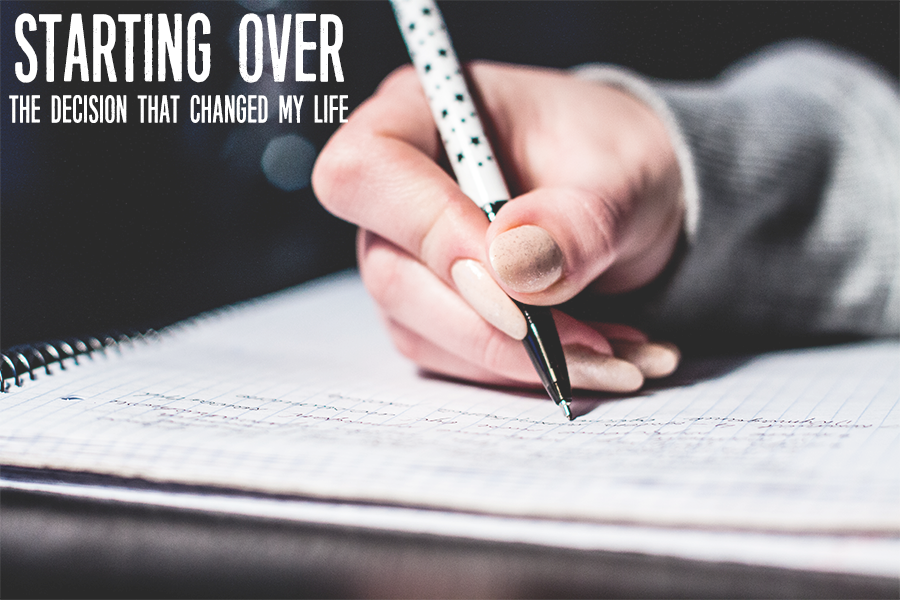 I get a lot of people asking me how I got started in blogging, and since my blog turns five this year (has it really been that long?) I thought I'd share a little bit of my back story about how This is Meagan Kerr came about.
In 2010 I was working full time as an administrator for a non-profit, and in the weekends and after hours I was working as a photographer. I shot portraits, some really fun creative fashion and beauty editorials, and even the occasional wedding. I'm the kind of person who always wants to know more, to be better at what I do and to push myself further, so I started looking at study options. I'd done certificates in Business Administration and Computing when I was still a teenager, but I wanted to have another crack at tertiary study as an adult. I decided that I wanted to turn photography into my full time career, so after lots of research and with much trepidation, I decided to leave my job and jump right back in to full time study.
It's pretty daunting going back to study after so long away, especially when you're surrounded by people who are ten or more years younger than you, but I was determined to get everything I could out of it. I learned how to take better photographs, how to use light to my advantage, valuable research and analysis skills, the fine art of photo retouching, and I even had the chance to intern with a photographer that took me along to New Zealand Fashion Week! I wanted to see more diversity than what I was seeing on the pages of magazines, so I started taking photos of other people and posting them on a blog (because at that point there was no way you'd catch me in front of a camera!), and thus This is Meagan Kerr was born.
In my last year of study, I learned something that turned out to be life changing. I learned that I didn't want to be the kind of photographer that I had originally set out to be. I no longer wanted to be part of a fashion and beauty industry that manipulated images of women to make them smaller and smoother. I wanted to let other women know that they don't have to be smaller, smoother, younger to enjoy fashion.
In early 2013, I took my frustration at not seeing bodies like mine advertising the clothes that were being sold to me, and I decided to focus my blog on plus size fashion. I wanted people to know that there were clothing options available in plus sizes and we didn't have to look frumpy if we didn't want to. It wasn't until May 2013 that I was finally brave enough to share my first outfit post, but in the meantime there was a lot of work going on behind the scenes. I began taking papers that would help me turn my blog into a career, where I would learn about running a business and building my website. I started taking self portraits to become more comfortable with my body, and I really hit the ground running. By the end of May I had the chance to share my photography in an exhibition as part of the Auckland Festival of Photography, and I decided to show something really personal. A photo of me in a swimsuit.
From there, my blog grew with the help of my studies. In mid-2013, for my final year project, I began photographing women who ignore the "fashion rules" and wear what they want. That's what my blog became known for, a place where plus size women could be themselves and to heck with what traditional media told us what we should be, do, say, or wear.
The decision to go back to study was not one I made lightly, but I'm really glad that I made that investment in myself. It was crucial in helping me to get to where I wanted to be and to give me those skills I needed – even when the plan changed a bit along the way. I might even study again in the future, because I think that learning doesn't have to stop as we get older and I'd love to upskill in a few areas. Things have changed a lot since I first entered tertiary study when I was 17 – now you've got the choice of studying on campus, doing a short course or even distance learning (which means you can study from home, great if you're juggling other commitments or don't live near a campus). If there's something you're keen to study, you can find out more about distance learning here.
Have you ever thought about going back to study as an adult?
Let me know in the comments below what you'd love to study

 This post was brought to you by Massey. Please support the brands that support this blog