Hi, I'm Meagan! You can read more about me here. I started this blog in 2012 when I was a 28 year old design and visual art student, as a creative outlet where I could talk about fashion and beauty. In March 2013, I sat down and tried to figure out what made me different from the hundreds of other fashion and beauty bloggers in New Zealand. You know what makes me different? I'm fat!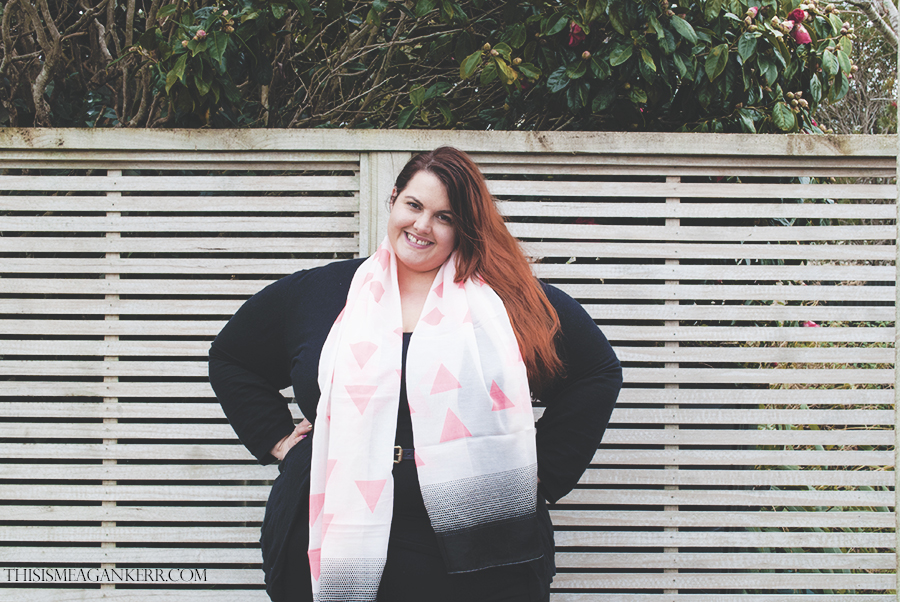 I started blogging specifically about plus size fashion for two main reasons – the first is that I am a plus size woman myself and as someone who has been fat all of my adult life I understand how difficult it is to find nice clothes for plus sizes in New Zealand that are reasonably priced. The second is that there were no existing dedicated independent plus size fashion media outlets in New Zealand. No magazines, no blogs, nothing. And so, I decided to step in to that gap.
On my blog you'll find outfit posts, beauty reviews, tips on how to keep up with the latest trends, and a whole plethora of fashion and beauty related goodness as well as body positivity and self love.
I'd love for you to come on a journey with me! If there is something you want to know, please leave me a comment on the relevant post or send me a message via my contact page.  If you're looking for something in particular and can't find it on here, let me know! Chances are, it will be something that I can write about for you in a future post.
xo Meagan
PS Want to leave a comment? In order to maintain a happy and safe community, I moderate all comments on my website. Make sure you check out the terms of use and play nice!