I am totally getting in to the Christmas spirit early this year, so this edition of my Friday Favourites is all about helping you to start feeling festive (if you're not already).
Christmas Classics Solar Reindeer Stake Lights, $24.50 from The Warehouse
Christmas Classics Solar LED Spiral Tree, $24.50 from The Warehouse
One of my favourite holiday time things to do is to look at other people's light displays with my family – a great lead up to Christmas! I want to know where the best lights are, so if you spot any on your travels let us know so that we can oooh and aaaah over them closer to Christmas.
Star Wars Advent Calendar, $5.00 from The Warehouse
As we all know, the new Star Wars film hits cinemas in December (I've got my midnight screening tickets, have you?). That means lots of cool Star Wars merch in the lead up, including this advent calendar which I'm pretty sure will be a necessity in my Star Wars obsessed house.
My One And Only Festive Bon-Bon, AUD $12.95 from MOR
Okay, so technically this is a gift (perfect for secret santa!) but I would totally put this in my Christmas tree or in place of a Christmas cracker for a pre-Christmas brunch with my fave girls. So cute and way better than a paper hat and a lame joke.
ECOYA Fresh Pine Needles Mini Madison Jar, $24.95 from ECOYA
This candle just smells like Christmas. When I was a kid, my dad used to climb up one of the pine trees on our farm and cut our tree from the very top, and this candle smells exactly like that. Mmm, pine trees…
Ho Ho Ho and Star LED, $9.00 each from Kmart
These would be a great way of lighting up your mantelpiece (I don't have one, but I could put them on a bookshelf or window ledge instead). I'm a sucker for twinkling lights!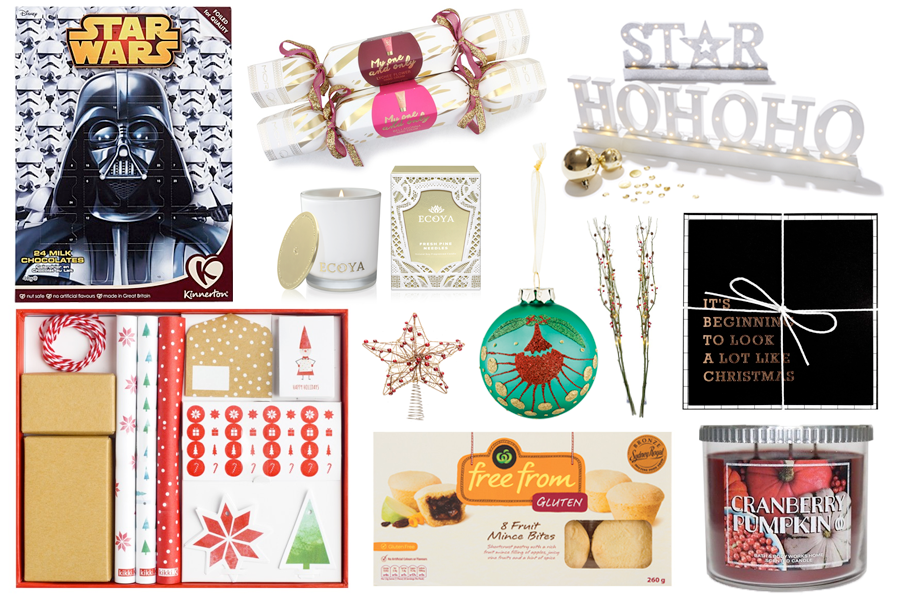 Christmas Mini Wrapping Kit, $19.90 from kikki.K
How are you going with your gift shopping? I only have a couple of things left to pick up and then it's time to wrap things up! kikki.K always has the cutest gift wrap, I love the little pine trees that feature this year.
Star Tree Topper, $12.00 from EziBuy
When you decorate your tree, what goes on top? Last time I think we had Yoda on ours (I told you my family likes Star Wars!), but this year I'm eyeing up this cute star with berries.
Farmers Hospice Bauble: Pohutukawa by Michel Tuffery, $10.00 from Farmers
These glass baubles are not just beautiful, they help to raise money for Hospice New Zealand – 100% of all funds will remain in the local community to support hospice services to remain free of charge. You can only find these precious baubles in store, and there is a Kowhai design by Letitia Lam as well.
Rustic Xmas Branches, $24.00 from Redcurrent
Okay, it's time to fess up – do you go all out and deck your house out in the most festive way possible? These branches with miniature pinecones and red berries with tiny LED lights made me think of my friend Claire's mother who always had the most amazing decorations around the holidays.
Square Christmas Greeting Card 10 Pack, $22.90 from kikki.K
I don't get to see most of my family around Christmas (because they are all living overseas or very far away), so I'm going to be sending out Christmas cards. I love the sleek design of these black, white and copper ones, but they're so pretty I won't want to part with them!
Free From Gluten Christmas Fruit Mince Bites, $5.50 from Countdown
I'm putting it out there: I like Christmas tarts. I found these gluten free ones at my local supermarket and am very happy to report that they are just as good as regular ones, with a soft buttery crust. Yum.
Bath & Body Works Cranberry Pumpkin Candle, $24.00 from Martha's Backyard
I've been hanging out to get one of these because they are my absolute favourite candle scent ever. For those of you who remember ECOYA's Caramelised Plum Pudding candle from a few years ago (that sold out in a flash), this candle smells just like that. I bought one yesterday and am seriously considering going back to get more because they're the BEST.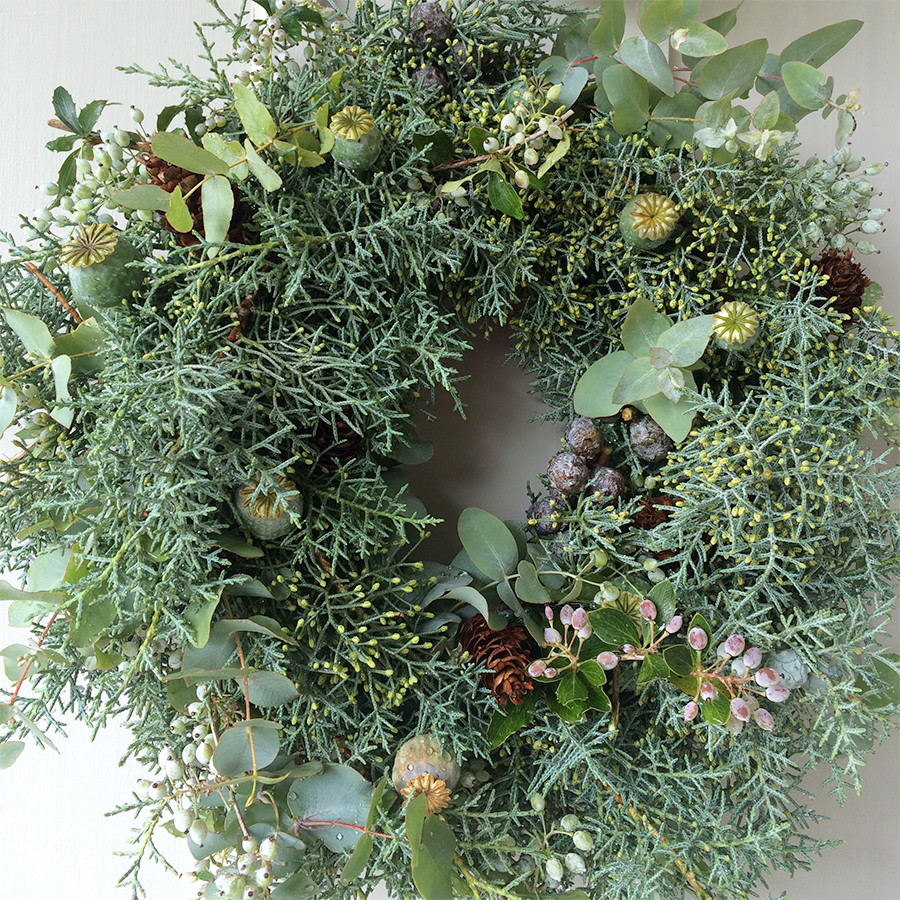 DIY Fresh Christmas Wreath by Green Urban Living
I really want a fresh Christmas wreath this year because they are much prettier than the plastic ones. I found this tutorial by Janet from Green Urban Living and think I might need to try my hand at it because hers looks amazing. If anyone make their own wreaths and has pointers, please share them with me because I'm very much a first timer!
How do you get into the Christmas spirit?