The gorgeous spring weather we had yesterday has become decidedly chilly and cloudy, so today I'm feeling like I need a hot chocolate and a cuddle while wrapping myself in a big warm blanket. Cue the comforting Friday Faves…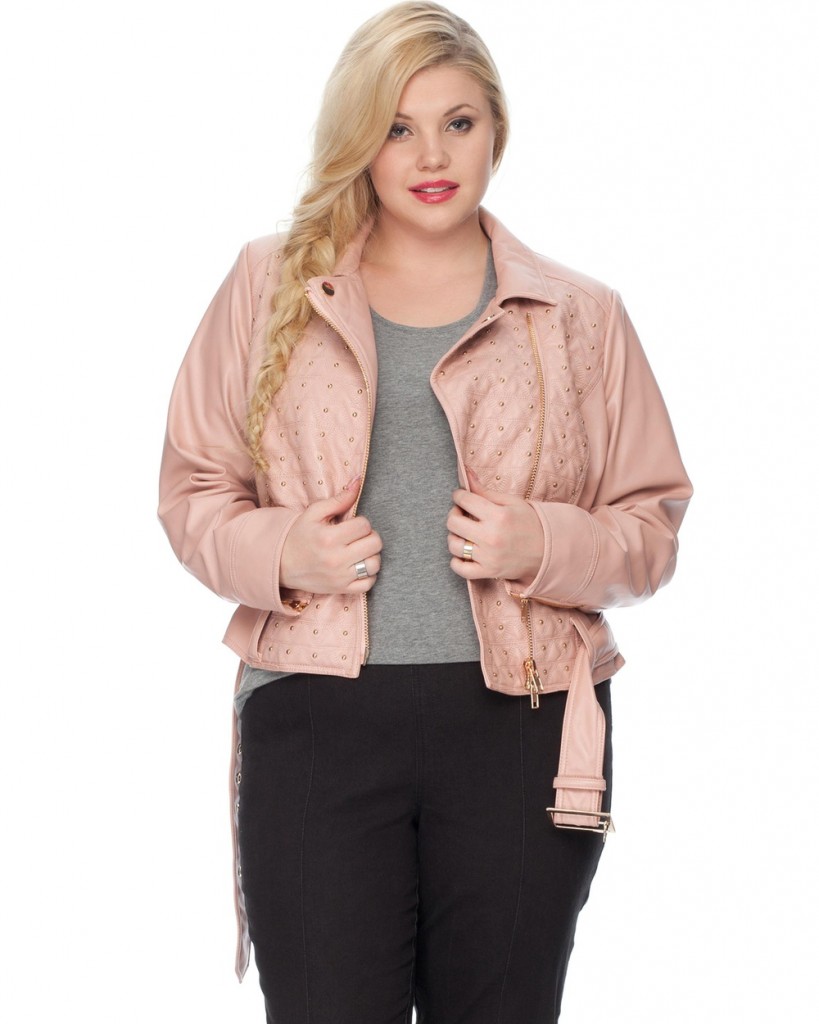 This jacket is a candyfloss dream. What better combination of badass style with a sweet feminine touch than a sugary pink biker jacket with quilted detailing and gold stud embellishments? I feel like this would be perfect for spring, with the lovely pastel colouring. Also, the colours remind me of The Langham Hotel (where I wish I was snuggling up in bed with room service after a luxurious bath)…
SHOP IT: Mynt 1792 Nicolettes Jacket, on sale for AUD $154.00 at The Iconic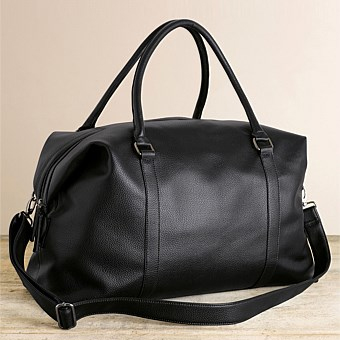 My boyfriend and I are planning a romantic getaway next month and I've been looking at new bags. Not suitcases, because they're rarely ever cool, but overnight (perfect for a weekend away) bags. I found this one in the men's accessories section at EziBuy – the perfect place to look if you want something sophisticated and simple!
SHOP IT: Next Black Grainy Holdall, $97.00 from EziBuy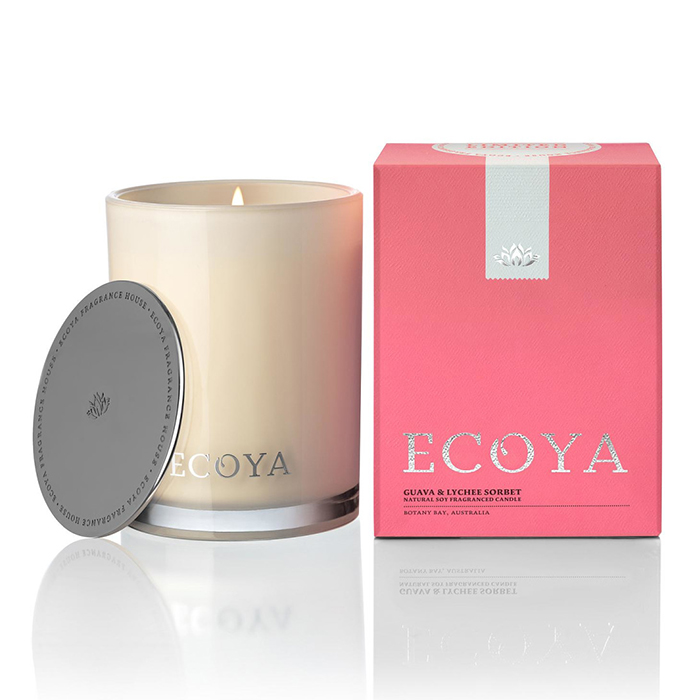 Ahh the sweet smell of spring! I'm just about to start burning this pretty new candle, and I think it will be perfect for crisp spring evenings – it's sweet and juicy with the fruity scent of guava and lychee, amazing right? ECOYA really does capture the most mouthwatering scents…
SHOP IT: ECOYA Guava & Lychee Sorbet Madison Jar, $49.95 from Redcurrent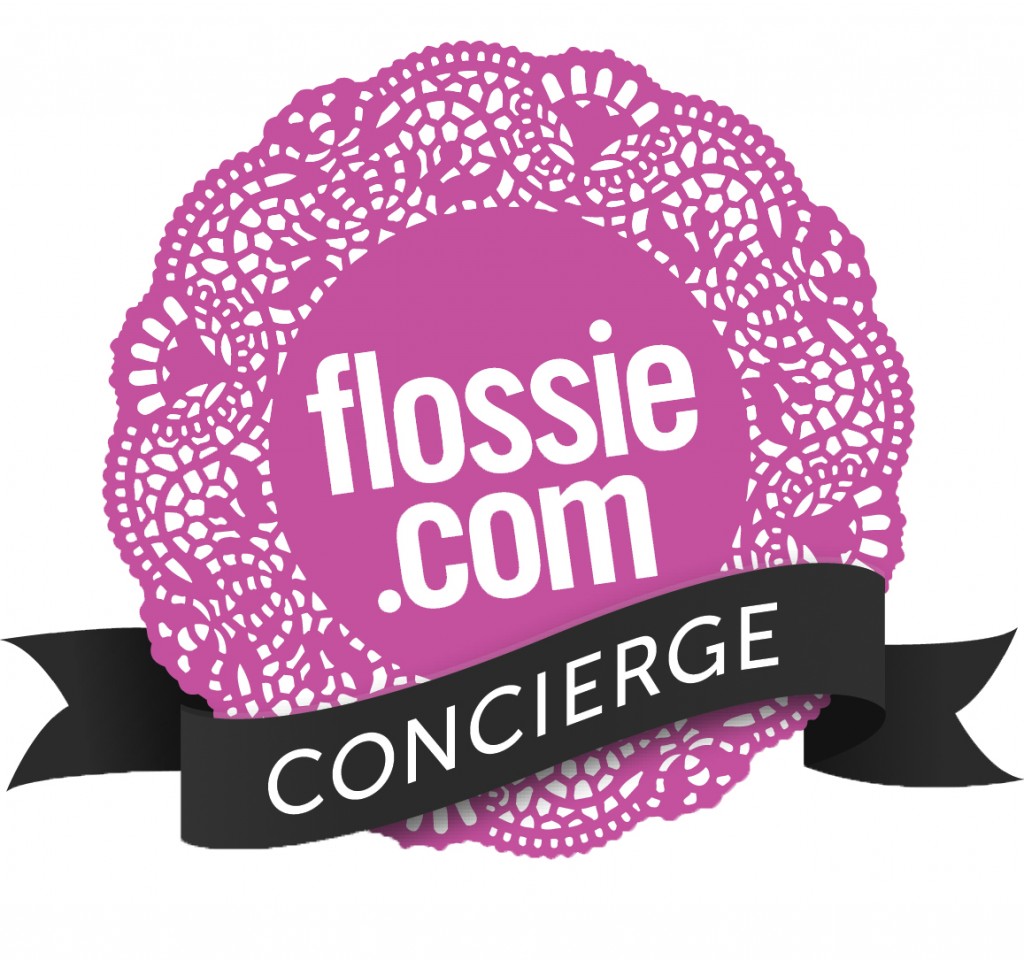 I'm loving the new Flossie Concierge service – this is amazing app allows you to send a request to help find the appointment you want at a time that suits you. You can either choose a specific salon or send your request to multiple salons and let the Flossie fairies work their magic for you – all of the salons are tried and tested before they're brought on board, meaning that you can feel safe knowing that you're booking with a trusted salon. The service is only available in Auckland at the moment and will hopefully be expanding to other parts of New Zealand soon.
DOWNLOAD IT HERE: Available for free from the iTunes store and Google Play store
PS I am currently working for Flossie, so you might think that I'm biased but it really is the best innovation in the beauty industry – it's the only way I'll be book my appointments (from hair removal to hair colour) from now on!
Be sure to enter my Orania Natural Skincare giveaway and vote for me in the AMP People's Choice Scholarship as well (click the button below to do that) if you're in NZ.

What are your favourite things this week?
xo Meagan