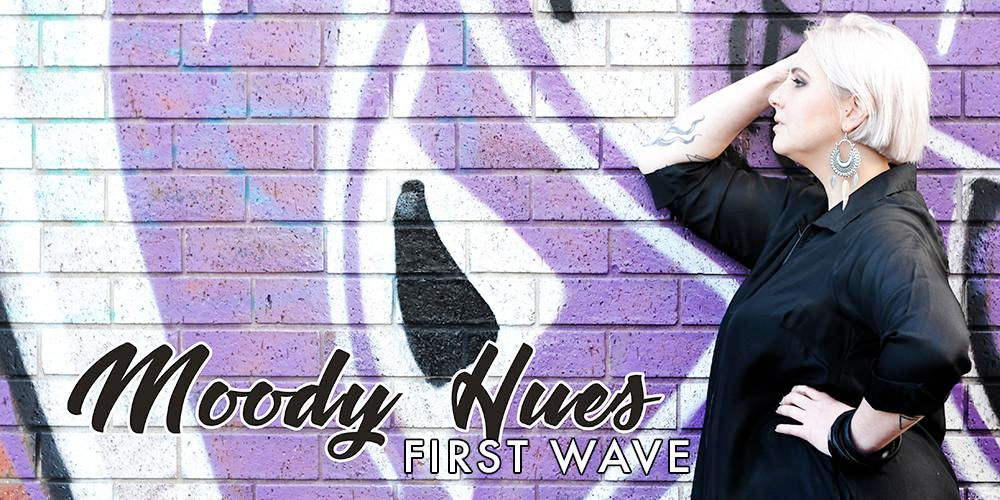 Over the last year I've gotten more and more about comfort when it comes to getting dressed. Sometimes that means stepping away from the fitted clothes I love and going for things that are oversized or looser fitting. Comfort was the first thing that I thought of when I saw Moody Hues, the latest collection from Australian plus size fashion label Seraphim – all of these pieces look so easy to wear.
As soon as I saw the black jersey tunic I knew it would be perfect in my wardrobe. It's a great basic piece that can be worn trans-seasonally – I can see it paired with stockings in autumn and spring, with leggings in winter, bare legged in summer…
I love the texture of linen and think that this duster is so luxe. I would wear it layered over ponte pants and a tee; a bodycon dress with stockings; or a skirt and a merino top. I love dusters and kimonos as a way to bring in extra texture and shape to my clothes.
As a woman of colour, designer Jen says that using tribal prints is always something she tries to do, and this season, she's using two ikat prints – one in dusky pinks and greys, and another in black. The collection also has floral lace prints, I'm loving the cool wintery mood of the one below.
What I like about Seraphim's designs is that Jen really stops to think about what plus size bodies require. For example, these joggers are designed with plenty of space in the lower belly area – great for people like me and Jen who have an apron belly (a belly that hangs over significantly) or with wide hips and thighs (a "pear" shape).
Seraphim is available in sizes 12-26, and some of the pieces in the Moody Hues collection will fit up to a size 30. If you've got any questions about fit, send Jen a message on Instagram at @seraphimstore.
I've already picked out my favourite piece – the black jersey tunic – but unfortunately it's sold out in my size. I hear that more are coming though, so I'm keeping my fingers crossed that I can nab one before they sell out again!
Which piece from the Moody Hues collection is your favourite?
Let me know how you'd style it!