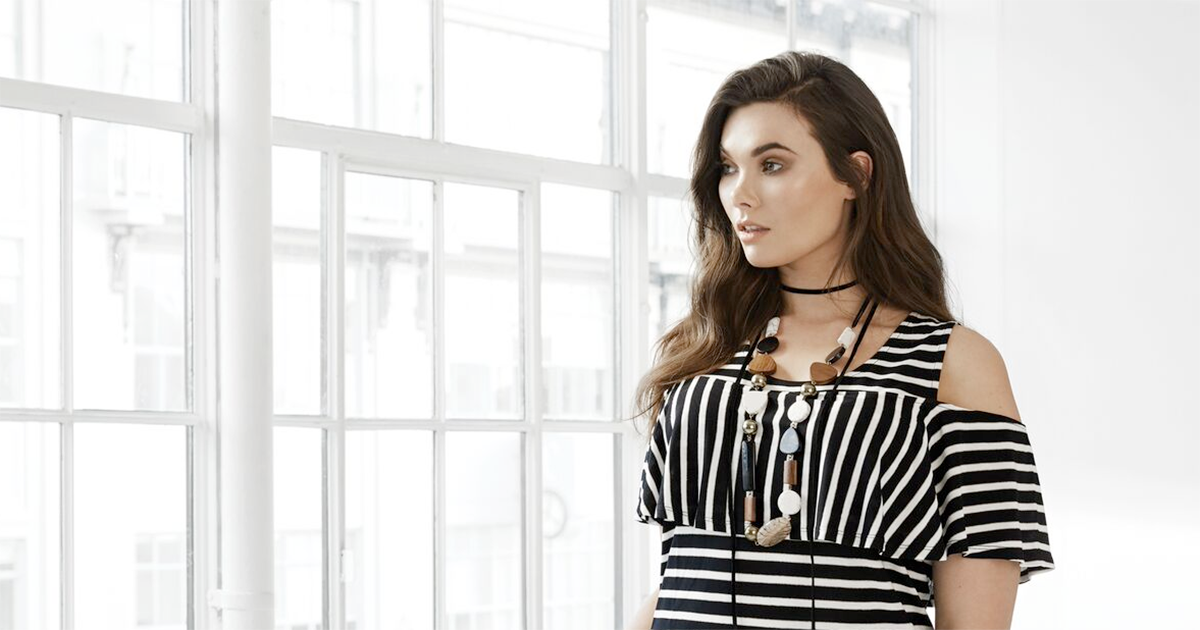 I'm really excited that spring is finally here and with that comes some great new season style. It's a time where the weather is really changeable, meaning that layering is key, and I think that K&K has some really great pieces to help you do that. I'm going to pick a few of my favourite things from their spring collection to share with you, let me know what you think!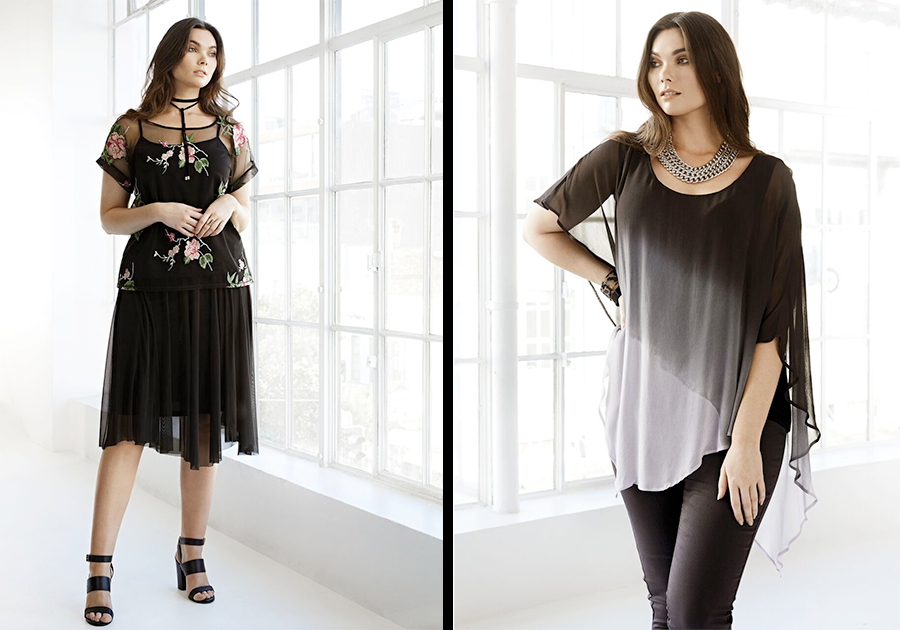 As you probably already know, I'm really loving embroidered floral detailing at the moment so I'm very excited that there are a few amazing pieces with it at K&K (and you'll see a lot of them in this post). We're in that time of year when things start warming up, so lighter layers are a fun addition to the wardrobe – just make sure your base layer is a warm one!
LEFT: Embroidered Flower Net Top, $109.90 and Drop Hem Mesh Skirt, $89.90 | RIGHT: Angle Side Drop Top, $119.90 and 7/8 Zip Hem Jegging, $99.90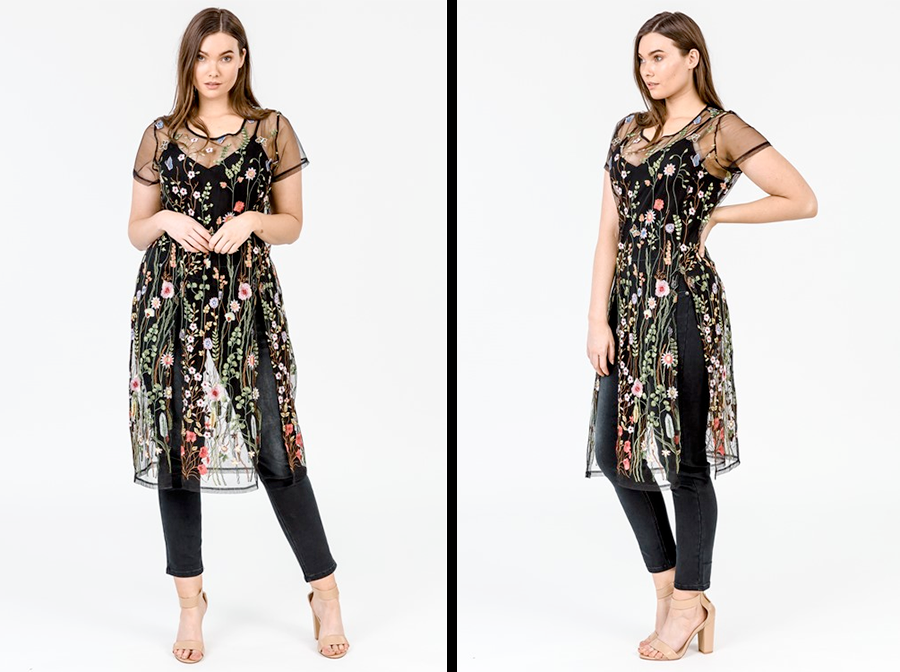 Okay, so this one isn't from the lookbook but I spied it in the new season collection and wanted to include is because it phenomenal. I've seen similar styles in straight sizes at other stores and love that this is available at K&K. It's very on trend and can be layered over so many things – personally I'd go for either leggings and a tank or a sleeveless dress that's the same length as the tunic.
Embroidered Net Double Front Split Tunic, $139.90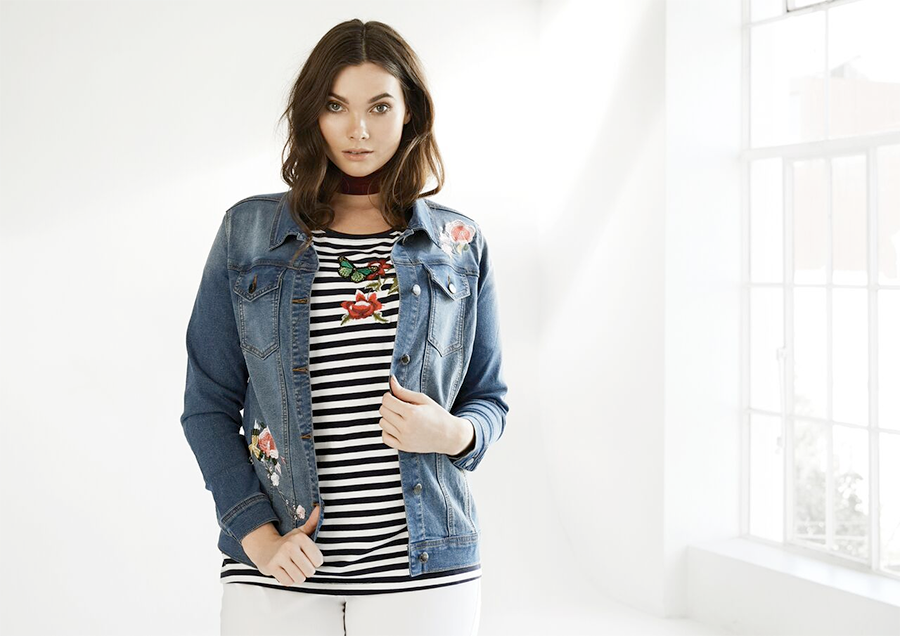 Do you think it might be overkill to wear two embroidered pieces of clothing at once? Personally I love it, I just think you need to make sure the designs work well together.
Alice Butterfly Striped Tee, $69.90 and Embroidered Denim Jacket, $139.90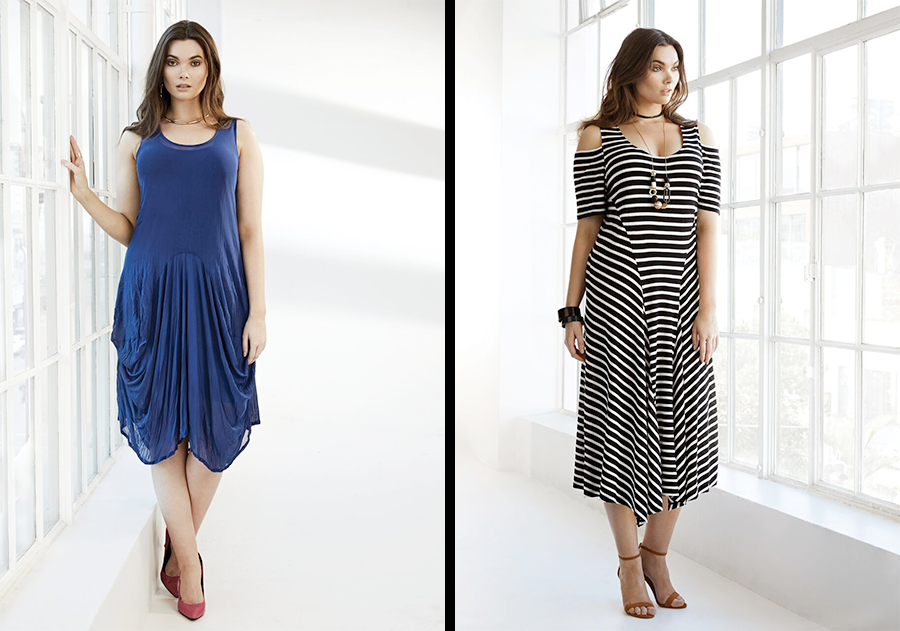 You might be thinking "woah, that's a bold blue for Meagan to choose!" but what attracted me to the dress on the left was the tuck detail on the skirt. I checked the website and this dress comes in black, donkey, navy blue and royal blue, so plenty of options to choose from! Another surprise addition is the cold shoulder dress on the right, and I've included that one because it's an updated version of a K&K dress I already have from a previous season!
LEFT: Ava Tuck Dress, $119.90 | RIGHT: Striped Cold Shoulder Dress, $129.90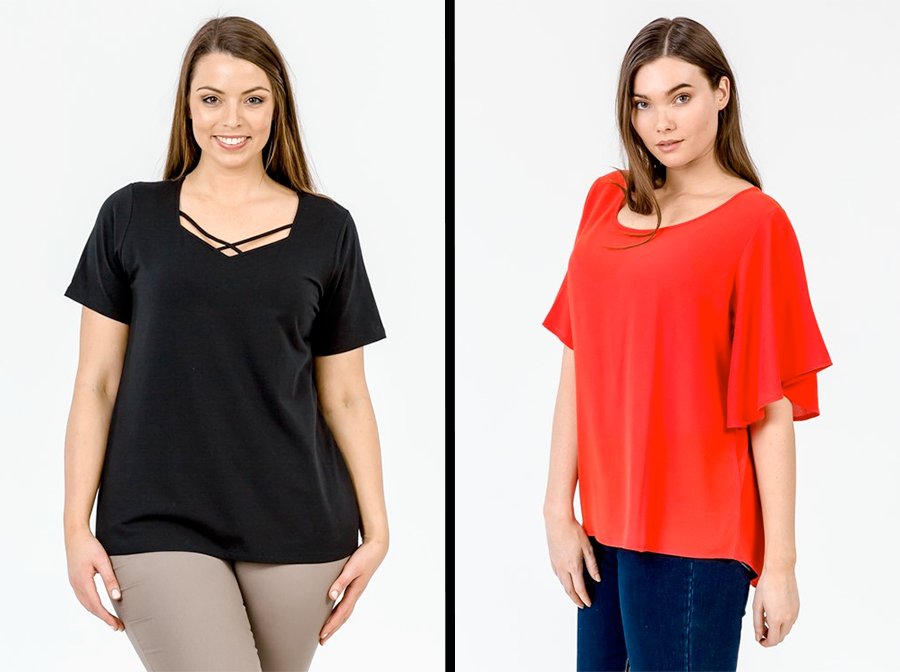 I love tops with a little bit of interesting detail and these two caught my eye with the strap detail and those fluted sleeves – I think these are two of my favourite details on clothing at the moment! The Sweetheart Strap Tee comes in black, yellow and turquoise and I think it's great to see K&K including a range of colour options.
LEFT: Sweetheart Strap Tee, $49.90 | RIGHT: Fluted Bell Sleeve Top, $79.90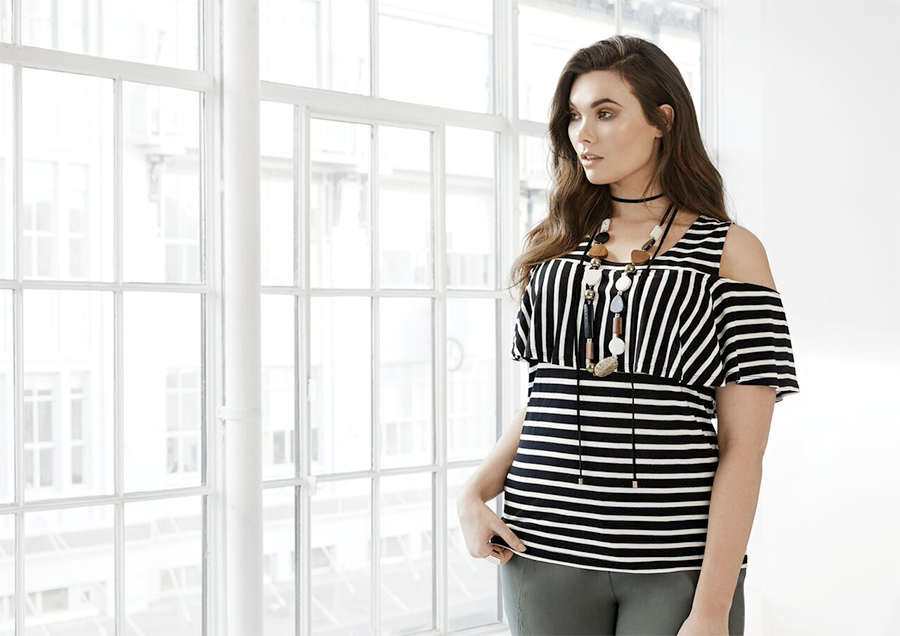 I think this is possibly the only kind of cold shoulder that I kind of like, the design just makes more sense to me, where the top is sleeveless and then there's a band around the arm. I'm not sure if that makes sense. I've never tried this style on so it might not look good on me, but it's one I'd be keen to try.
Ruffle Off The Shoulder Top, $69.90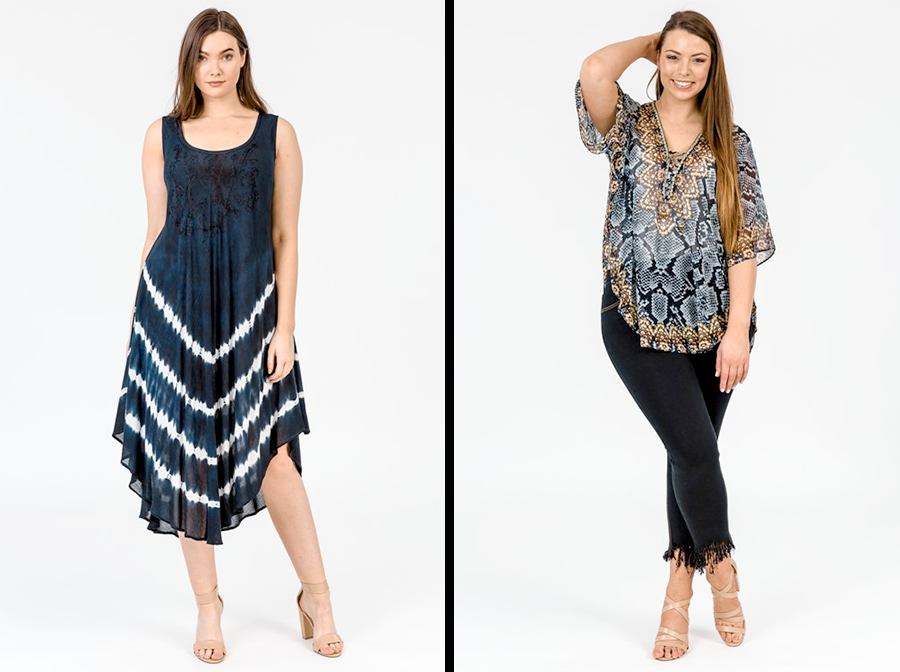 One thing K&K does every year and does really well is their resortwear. This dress has caught my eye – I love the black and white design but if you're a fan of colour they also have other combo and pattern options, something for everyone! K&K also does amazing kaftan tops and capes that are great for layering in warmer weather – I love the animal print on this one.
LEFT: Sleeveless Resort Dress, $79.90 | RIGHT: Animal Print Tie Neck Curved Kaftan, $139.90 and Frayed Ripped Hem Jean, $99.90
There's loads of other pieces in the latest K&K release, these were just my faves. You can check out the full lookbook here and if you want to see what their new activewear range looks like, I've posted a review of it here.
What are you loving from K&K's spring collection?
Let me know your favourites below!