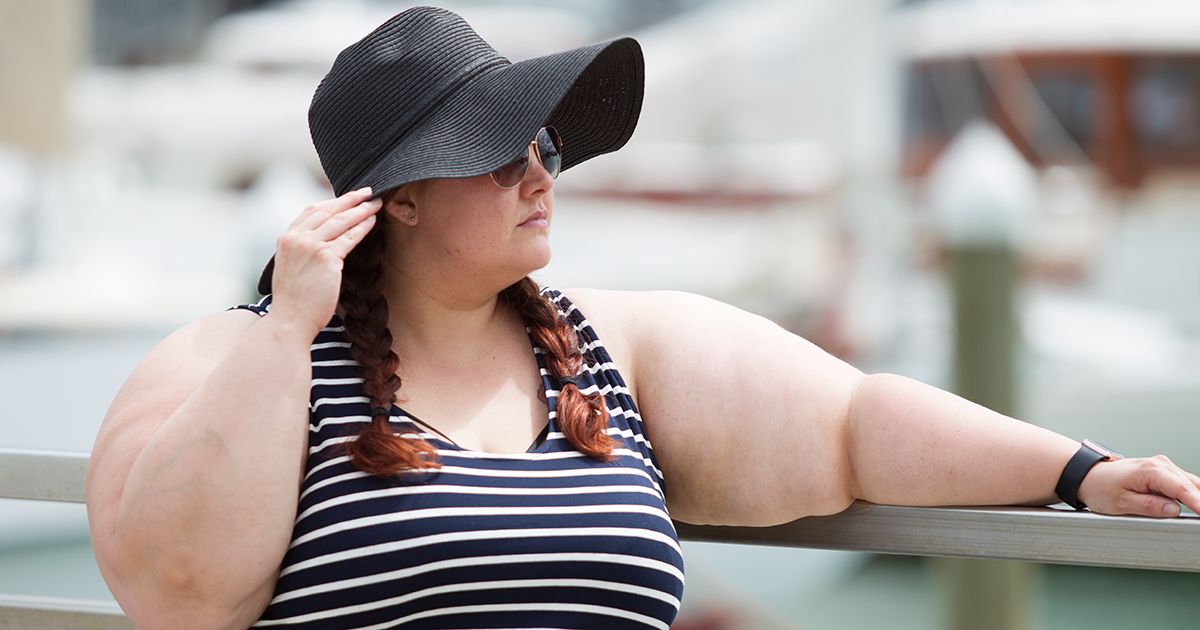 Hands up if you've ever been called fat.
Whether you've heard it as a schoolyard taunt, an unkind remark from a stranger or a "well-meaning" comment from a relative, chances are that if you've ever been called fat it hasn't been in a positive way. So understandably, you might have a few negative connotations with that word.
"Please don't refer to yourself as fat it's not helping one bit … I understand you feel comfortable, but that word should never be used on anyone – it's not a positive…"
This comment came from someone following me on Instagram, and it's what prompted me to write this post.
It is a word that is often whispered behind our backs, shouted from a car, hissed from behind a keyboard. People often mean it to hurt, but when I decided to stop giving it the power to do so, it was then that I realised that the word fat is a physical descriptor – it is no different to short, Māori or woman, three other things that describe me. I am intelligent, I am a woman, I am fat, but that is not the sum of who I am – these are simply words that describe part of the complex being that I am.

Like Kelli Jean Drinkwater says in her TEDx talk, I am capital F A T kind of fat. And before you say "You are not fat, you have fat. You also have fingernails, but you are not fingernails", let me just say, NO. Fat is both a noun and an adjective, so using it to describe the appearance of my body is, in fact, accurate.
When I say that I'm fat in a neutral way, I'm challenging all of the negative things that are associated (whether you associate them consciously or not) with the word; the stereotypes of fat people being lazy, smelly, uneducated, greedy or morally reprehensible; your own life experiences and things you've been taught/told; as well as the idea that appearance comes with some kind of moral value attached to it.
The more we use terms like fat in a neutral way, the more we take them back. Think of it as taking away the power that they have to hurt you. I think that the intent with which a word is said is really important, I know that I've had the words girl, woman and feminist used with similar vitriol. When we give a word a negative connotation (like fat has been given), it has the power to hurt – and I choose not to give that power to someone else anymore.
Personally I prefer being called fat to any of the other euphemisms people have come up with. Chubby, curvy, thick, big, heavy, large, plump, fluffy … as Lindy West mentioned in her interview with The Sporkful, fat is honest, straight up, it is what it is. At the end of the day, those words all mean the same thing – that I'm fat –  but it's like they're skirting around my fatness. We use those euphemisms largely because we are uncomfortable with fat bodies, but we shouldn't be.
I use the word fat to describe myself because it's factual. It's the truth. It's not a bad thing, because the size and shape of someone's body does not determine their worth. If you don't like using the word fat to describe your body, that's fine – you can choose whatever words sit comfortably for you – but please know that identifying as fat is not bad or wrong.