Brought to you by Dermalogica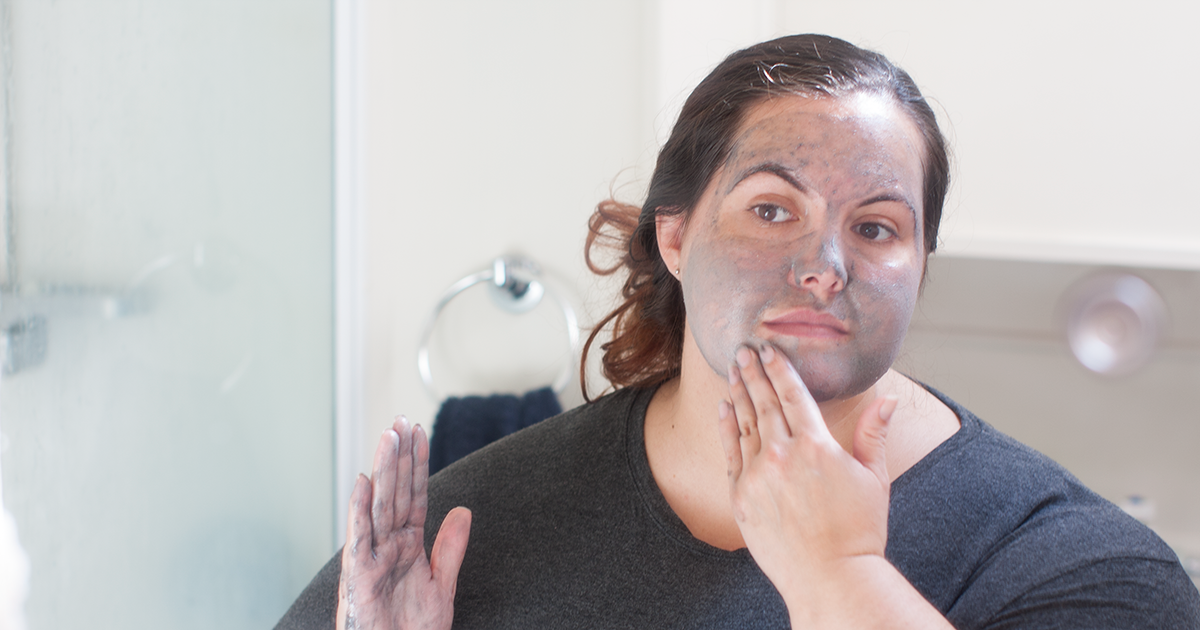 I've been fizzing ever since I saw Dermalogica launch their Daily Superfoliant in the US a few months ago, because I really enjoy exfoliating my face. I know that might sound strange, but I've always loved it because it leaves my skin feeling cleaner and fresher, and looking brighter. Anyway, I waited for months to try the Daily Superfoliant, and because Dermalogica is one of my amazing blog partners I got the chance to try it out for a few weeks before it hit the shelves here! It's being released in New Zealand today, so I wanted to share my thoughts on it and give you the chance to try it for yourself (yeah babe, that means there's going to be a giveaway!).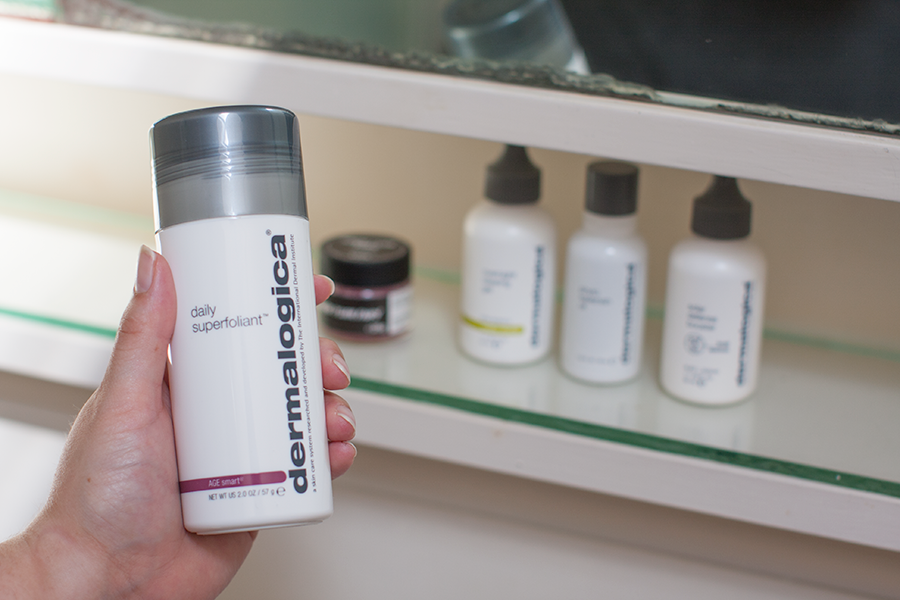 As I have gotten older, I've started thinking about the things that have an effect on my skin. For years I was a smoker, and that definitely had an effect – it made my skin look noticeably older. When I quit smoking more than six years ago, I noticed my skin start improving and start looking younger (aka my actual age). When I eat certain foods, I get breakouts or notice that my skin is more sensitive. I also happen to live in a busy city, so I'm really concious of pollution and what that means for my skin health. Exposure to air pollution has been linked to signs of skin ageing, and while ageing itself really isn't a concern for me (because apparently most people think I look ten years younger than I already am), things like uneven skin tone, hyper pigmentation (brown spots) and sensitivity are things that I want to avoid as much as I can.
So, the reason I'm waffling on about this is because Dermalogica Daily Superfoliant is meant to smooth away skin-ageing pollution while it combats those environmental triggers that cause brown spots, fine lines and uneven skin tone.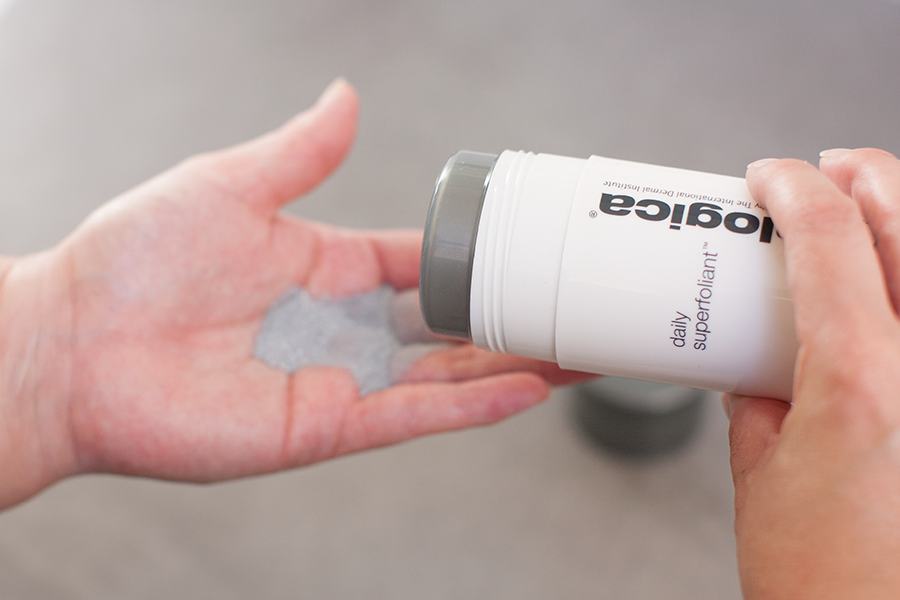 It comes as a powder that seems similar in concept to Dermalogica's Daily Microfoliant (have you tried that? It's bloody great!). After cleansing your skin, you tip about half a teaspoon into the palm of your hand. You're meant to have very wet hands but sometimes I find it easier to pour the Daily Superfoliant into my left hand when it's dry, then wet my right hand before rubbing my hands together to create a paste.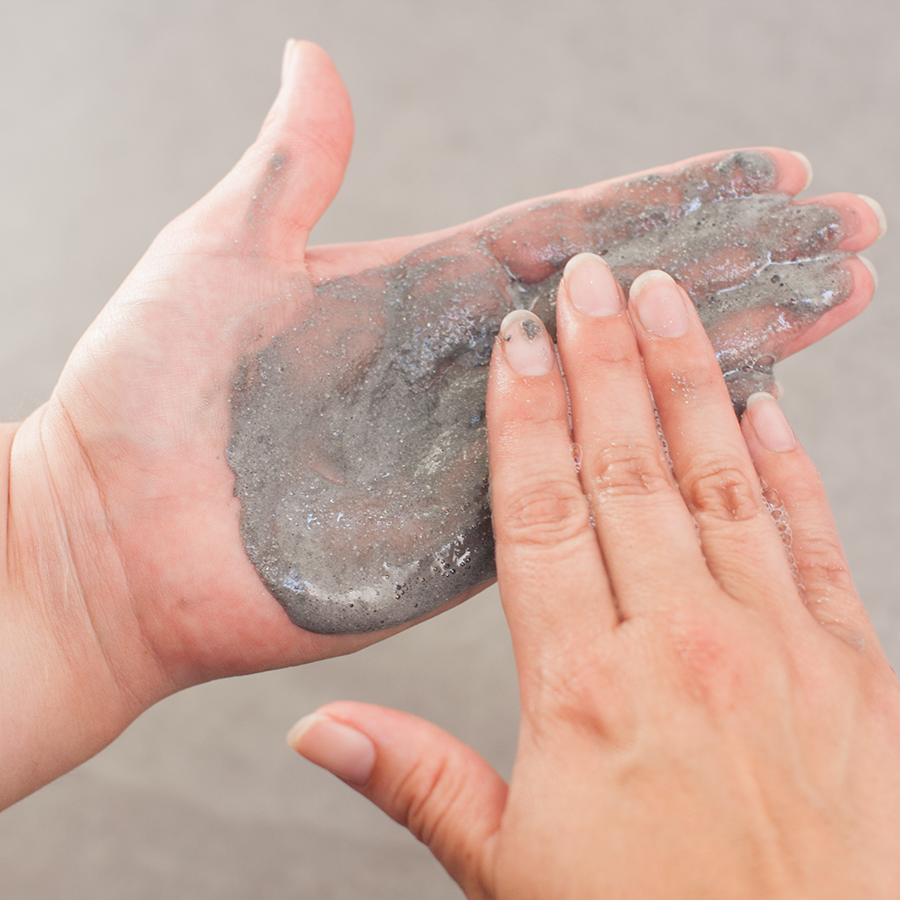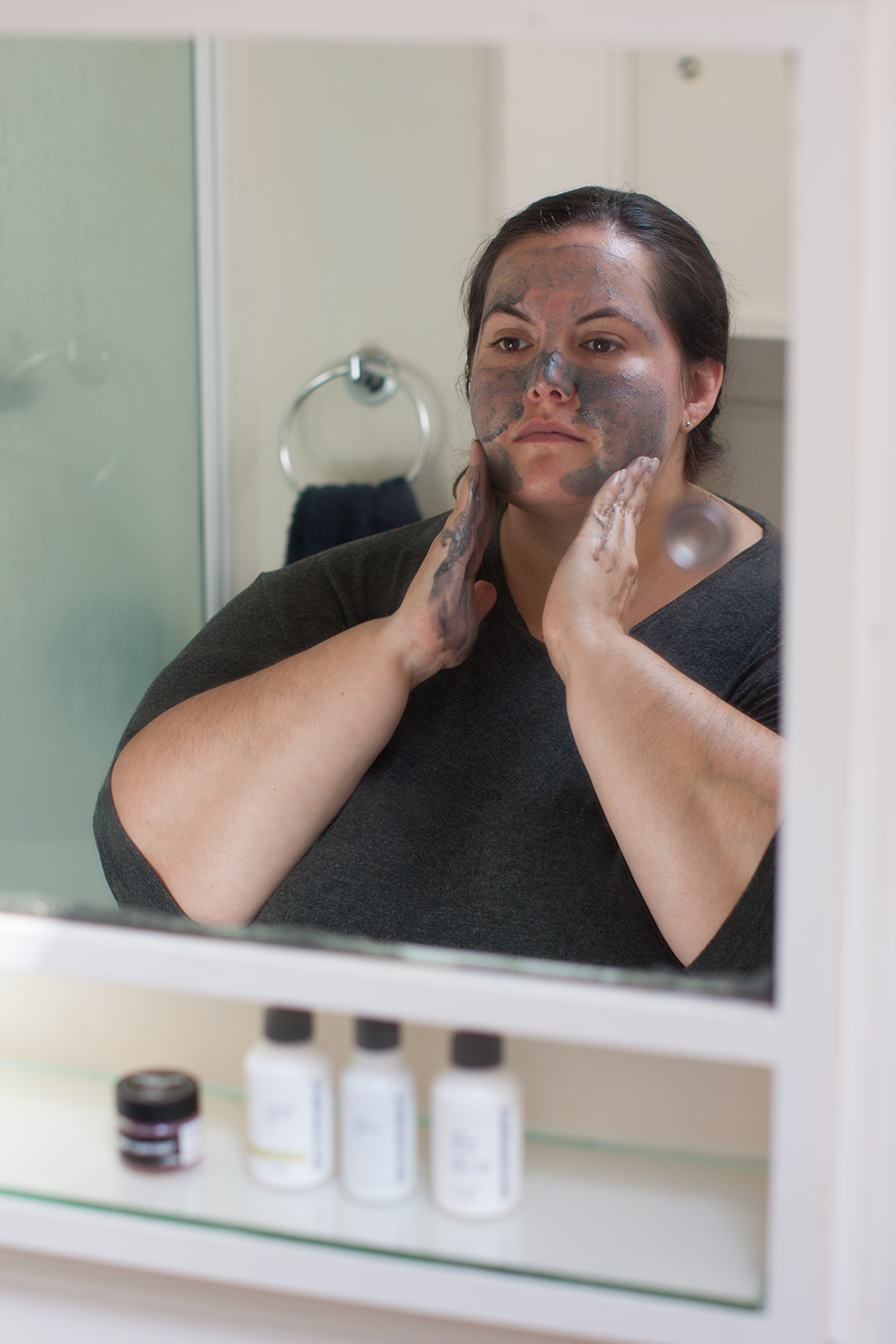 Once it's formed a paste, you apply it to your face (obviously, haha) in small circular motions. Don't just jam it on and wash it off though, you need to give it time to work it's magic! Keep gently massaging it in for about a minute and let it do it's thing before you clean it off with warm water. It feels a lot like the thorough scrub that you get when you're cleaning off the Dermalogica Charcoal Rescue Masque, which I loved, because a scrub that really scrubs is my jam! I want to feel it working, I want it to leave my skin feeling smooth and looking great. That's exactly what the new Daily Superfoliant does – it leaves my skin feeling thoroughly cleaned.
I started my new skincare routine after I saw a Dermalogica Skin Therapist at the end of January, and I've added the Daily Superfoliant in as part of that. I've been using it for three weeks now, 3-4 times a week on alternate days, and I've found that it's made a really big difference to my skin, was pretty dull and wasn't feeling smooth after a summer of swimming, windy days, very big changes in temperature and environment.
SHOP IT: Dermalogica Daily Superfoliant comes in two sizes – a 13g travel size bottle (RRP $30.00) and a 57g bottle (RRP $109) from their website and at authorised Dermalogica skin centres.
WIN IT: The team at Dermalogica have given me EIGHT travel size (13g) bottles of Daily Superfoliant, valued at $30 each, to give away! To enter, make sure you're following Dermalogica and This is Meagan Kerr on Instagram; leave a comment on this post letting me know the best thing about your summer, and then jump into the widget below to tick off your entries. Easy as! By entering this giveaway you agree that you have read and accepted the terms and conditions as listed below.
How's your skin looking after summer?
Let me know about it in the comments below


This post was brought to you by Dermalogica. Please support the brands that support this blog