Brought to you by Dermalogica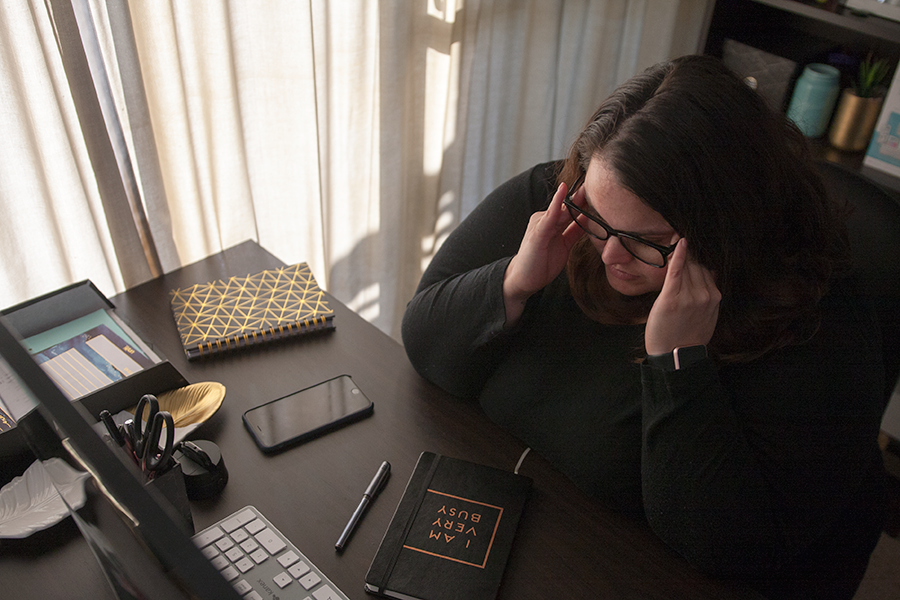 Everyone has some kind of stress in their lives – it might be studying for exams, a new baby, having a looming deadline, a big event coming up … it looks different for all of us. At the moment, my main form of stress centres around being unwell and my recent surgery – pretty unsurprising, really.
For me, stress shows up in a few ways. I feel exhausted but find it hard to sleep; I find it really difficult to focus; I start burning the candle at both ends; I snap at people around me; my skin breaks out and it also affects my appetite. Obviously not ideal! Dermalogica launched their new Stress Positive Eye Lift recently and it got me thinking about how I react to stress. I wanted to share how I make sure I'm looking after myself when I am going through a stressful time, and give you a chance to try out some of that Stress Positive Eye Lift for yourself.
My usual response is to stress is to really focus on it which, if I'm honest, doesn't really help – I just end up feeling pressured. So here are five ways that, over the last month, have helped me to deal with the stress in my life.
1. Pick your battles
That one stressful event has triggered lots of other things that I worry about: When will I be able to walk again? What if the tumour grows back? When will my brain fog clear so that I can actually finish a blog post in one go? Is my boyfriend sick of running around after me yet? Am I a burden? When will I be able to work full time again? What will I do about money? Maybe I should hire someone to weed my garden, I'm sure the neighbours stare at how over grown it is and judge me. It's so hard to get to sleep because I can't roll over and get comfortable. Have I been drinking enough water? I can't have, my skin is so dry…
If ALL of the things are stressful then I figure that I either need a complete life change or I need to figure out which ones are actually things I need to worry about. The only things I can do anything about are making sure I do my physiotherapy exercises; giving my body what it needs to heal (food, water, rest, medication); and just trusting that healing takes time.
2. Self care
Because I focus on the things causing me stress, sometimes I forget my basic self care. Making sure I'm eating well, exercising, remembering to wash my face etc. is an important part of giving my body what it needs (not to mention, those things will help my body to heal!).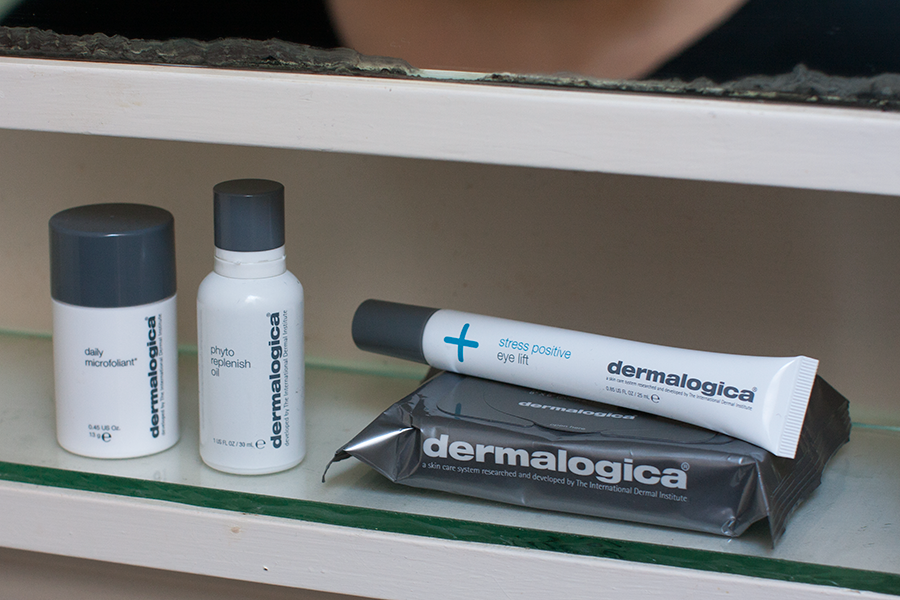 3. Shift the focus
Do you have hobbies? I recently realised that I don't really, because the hobbies that I did have, I turned them into my job. Some people have suggested colouring, knitting and painting, but those things really aren't my forte. Instead, I've fallen back in love with reading and have been doing a lot of that lately – there's just something about losing yourself in a good book! I have friends sending me lots of cute pictures of their dogs and when I'm feeling up to it I want to go out and pat some puppers!
4. Switching off
When I'm stressed about something I have the tendency to throw myself into work (which, by the way, does not help on the stress front!). I'm making an effort to limit my work hours, to turn off my computer and to switch off from social media. I really struggle with this, but sometimes I need it – even if it's just for a couple of hours.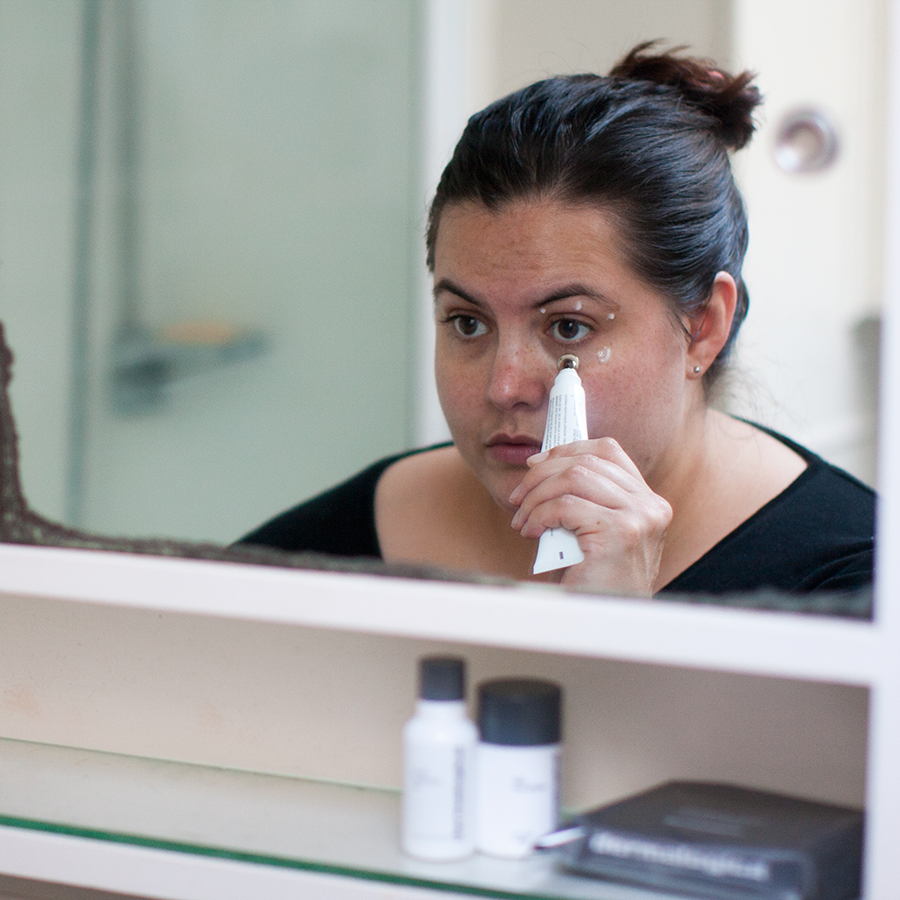 5. Pampering myself
Baths, massage, facials … this is is the part of self care that I don't get to do every day but is a really important part of looking after myself. It's important because it's me taking the time to treat myself. Baths are out while my knee is healing, but facials are most definitely still an option. Bonus points because I get to do them at home while wearing my pyjamas.
I've started using the Dermalogica Stress Positive Eye Lift as part of my pampering – it's the first eye product that I've really gotten excited about, mostly because of the cooling metallic applicator that is oh so soothing on the eyes. Forget slapping cucumbers or cold tea bags on your eyes (did anyone else try that out as a teenager?), this does a whole bunch of lovely things for the sensitive area around your eyes and you can use it to give yourself a mini-treatment.
SHOP IT: Dermalogica Stress Positive Eye Lift (RRP $115) is available from their website and at authorised Dermalogica skin centres.
WIN IT: The team at Dermalogica have given me three tubes of Stress Positive Eye Lift to give away! To enter, let me know what is stressing you out at the moment and one positive thing you're going to do to help yourself get through it, then click here to subscribe to our free fortnightly updates. You can unsubscribe at any time if you change your mind – it just makes it easy for us to contact you if you win (plus it means that you get style, self love and other awesomeness directly to your inbox!). If you're already a subscriber then great – all you need to do is comment below. The winner will be drawn on 22nd May 2017.
THIS GIVEAWAY IS NOW CLOSED.
CONGRATULATIONS TO OUR WINNERS BIANCA ROSA, DEB AND RACHAEL WARREN.

Please note that you must have a New Zealand postal address to enter this giveaway. If you're not in New Zealand, never fear – good things will come your way soon enough.
What's stressing you out right now?
Let me know about it in the comments below


This post was brought to you by Dermalogica. Please support the brands that support this blog