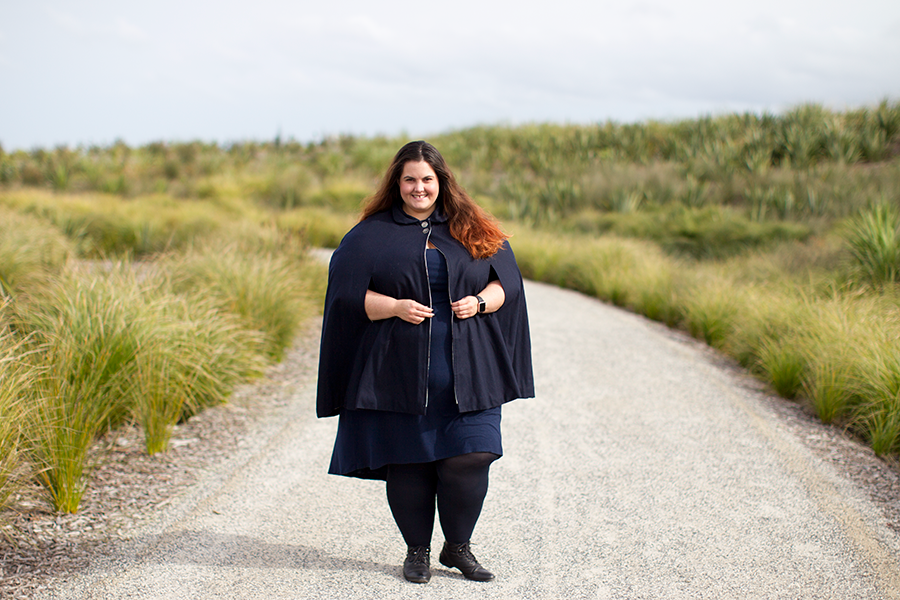 There has been a lot of military style on the catwalks for the last couple of years, but rather than thinking of army green, I'm reaching for the navy. Navy is one of my favourite neutral shades and that makes it really easy to work in with what's in my wardrobe.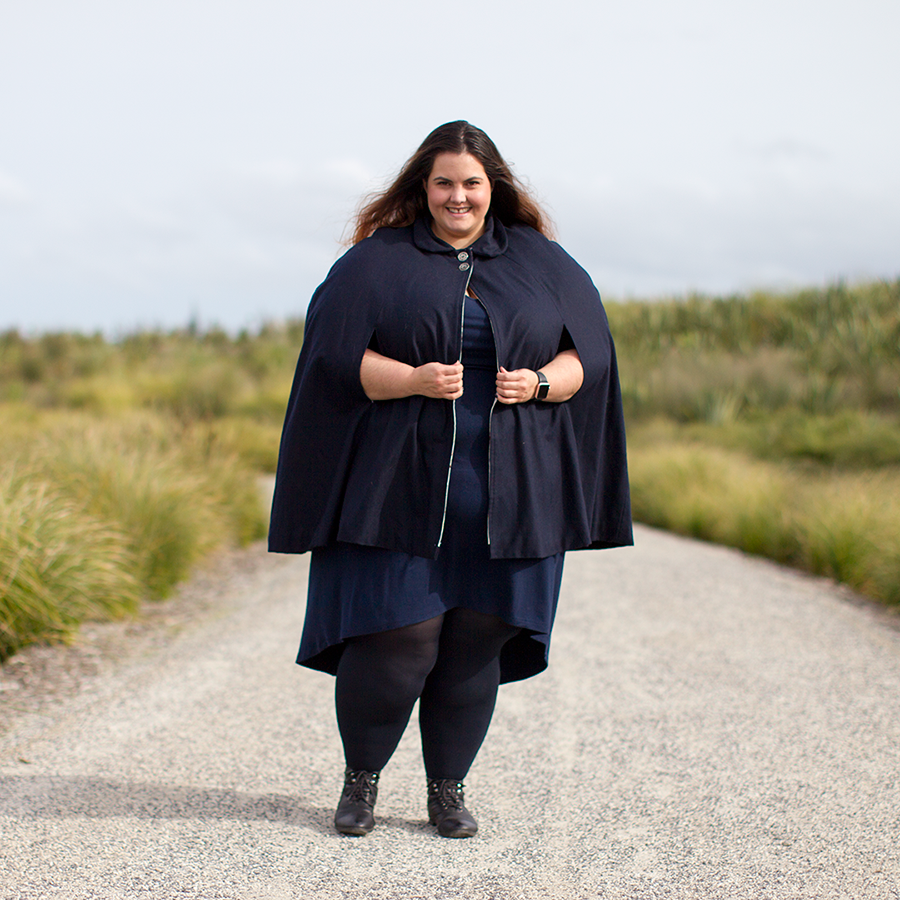 My favourite new navy addition to my wardrobe is this cape from Vanessa Kelly Clothing – she does handmade one of a kind vintage style pieces. I've been on the hunt for a cape ever since I saw my friend Jo wearing one a few years ago. It was really hard to find a good plus size cape – there were loads of options in straight sizes, but when it came to plus size it seemed to be all revolting sequins, horrible patterns or scuba fabric – definitely not what I wanted!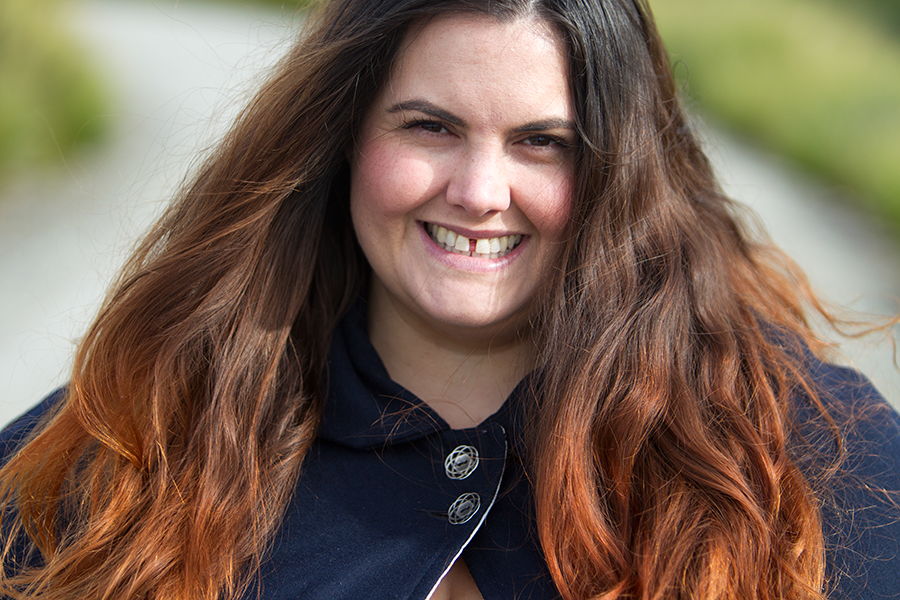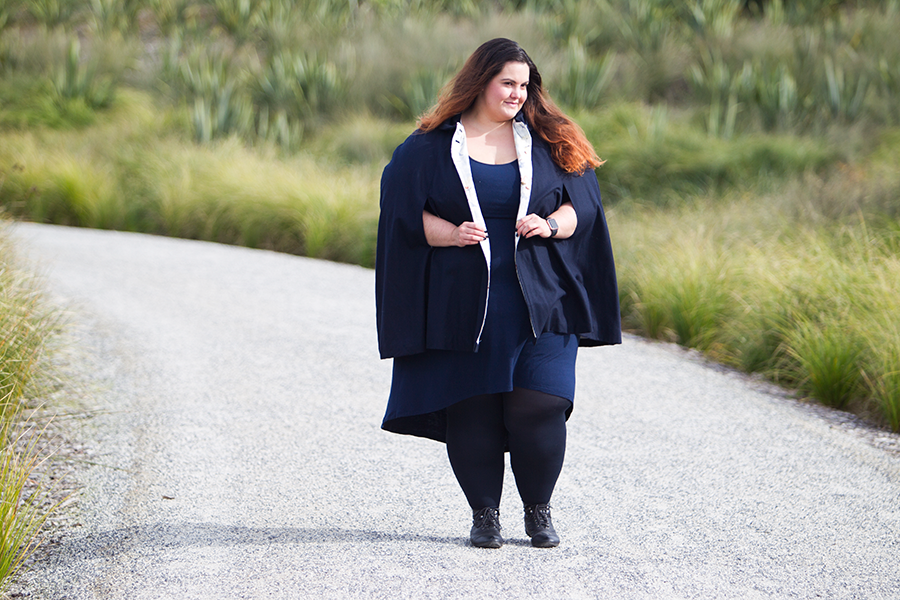 What I wanted was a chic, great quality woollen cape that would keep me warm, was nice to wear (aka not scratchy), and that I could wear with many different things in my wardrobe. When a few people mentioned Vanessa Kelly Clothing's capes in our Facebook forum for plus size Kiwi babes, I knew that I had to get my hands on one – they totally fit the bill of what I was looking for. My friend Fran aka the current Miss Pinup NZ put me in touch with Vanessa, and I popped around to her home studio to see these beautiful capes in person.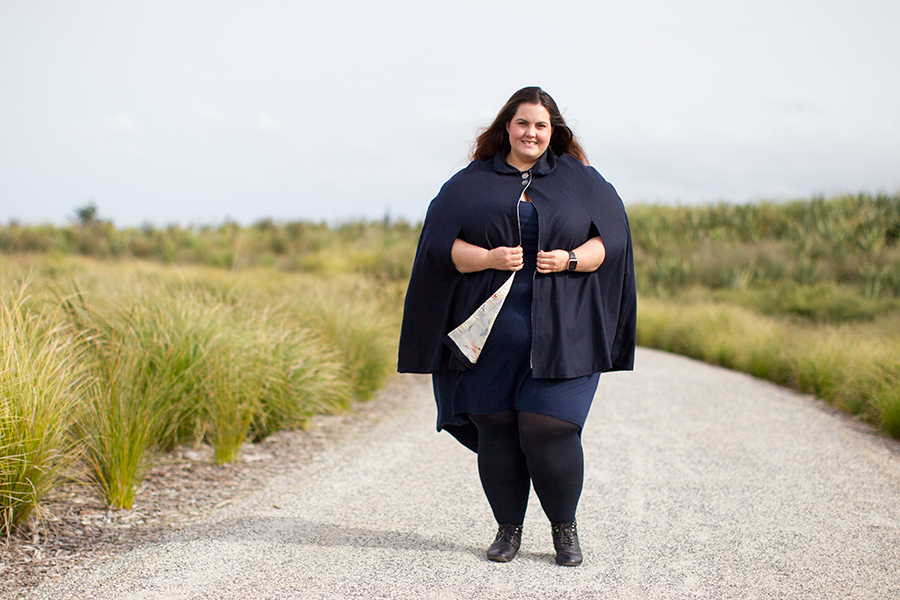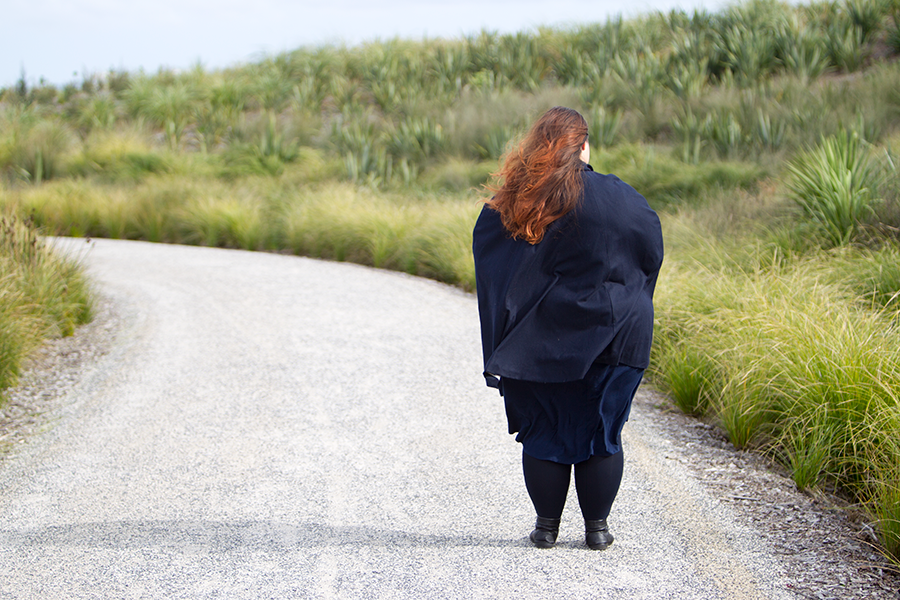 I wasn't surprised to find out that they were just as good (if not better) in person as they looked on the website. There are two different lengths to choose from – a shorter one that came to my waist, or this longer one that comes down to below my butt. I decided the longer one would be better for snuggling up in and I'm glad I did, because that winter wind can be super chilly.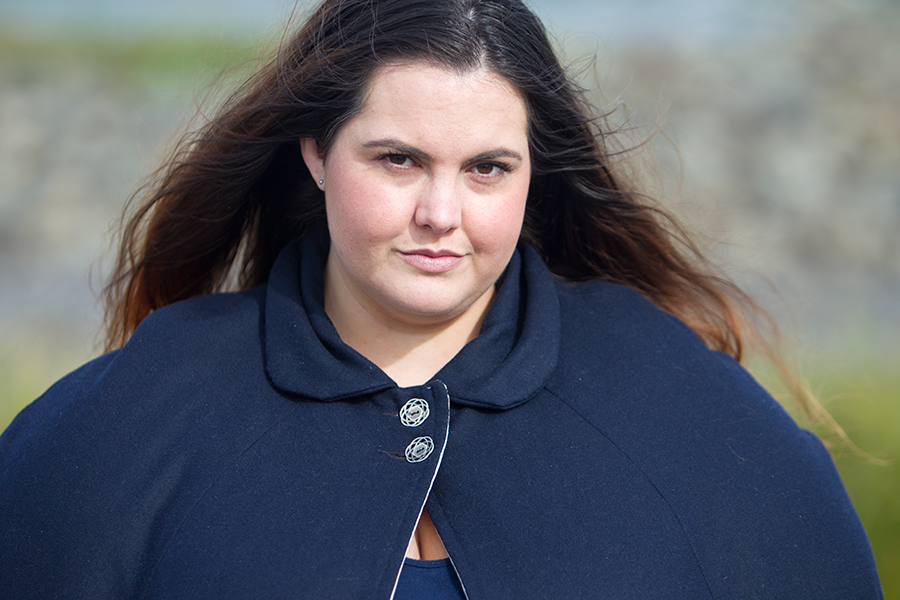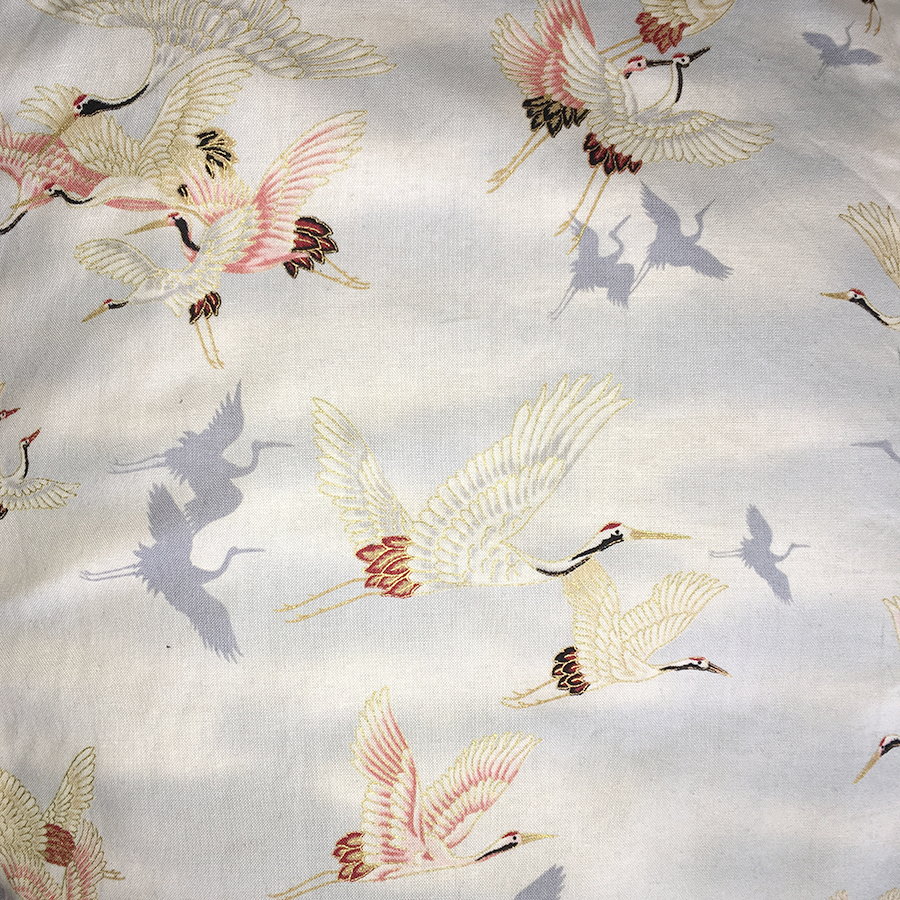 I chose a navy cape because it was something a little bit different to black, still a very versatile neutral, and the inside was lined with this stunning crane fabric. Each of Vanessa's capes are lined with a different fabric, and this one is just so so beautiful and perfect for this particular cape. I've worn it with dresses and with jeans, so I know my cape is a great addition to my wardrobe.
On an even more exciting note, Vanessa is going to be opening a store here in Auckland at Victoria Park Market very soon – the grand opening is on Friday 5th August so if you're interested in a cape or one of her other beautiful skirts or dresses then you should make sure you pay her a visit! If you're not based in Auckland, don't worry – you can order yours online.

Meagan wears:
Greatest Love of All Hi Lo Dress from Harlow (24)
Rosie Cape from Vanessa Kelly Clothing (L, gifted)
Opaque 100 Denier Full Tights from Sonsee Woman (22-24)
Head Over Heels Bronte Ankle Boots from Number One Shoes (9)
Photos: Ambient Light Photography