Brazilian designer and illustrator Carol Rossetti's images are beautiful feminist statements about freedom. Addressing a range of subjects, from body positivity to ageing to sexuality, Rossetti's illustrations are eye-catching and engaging.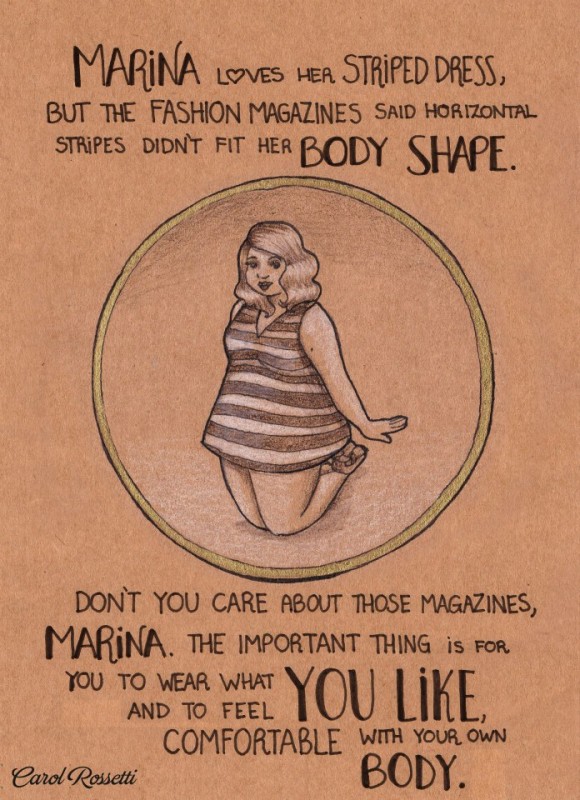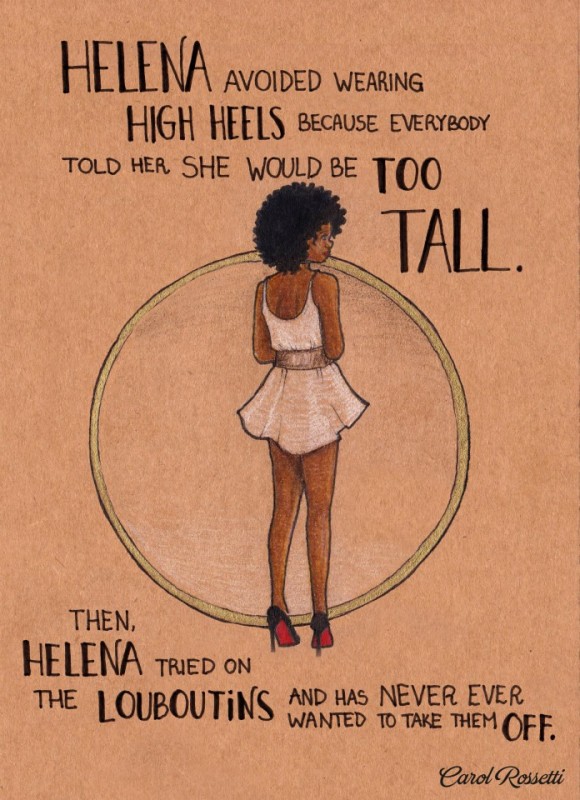 I've had a few people send images through to me and tag me in Carol's facebook posts – both because they're lovely, and Marina (pictured at the top of the page) is so relevant to the Fat Girls Shouldn't Wear Stripes body positive fashion project I started in 2013.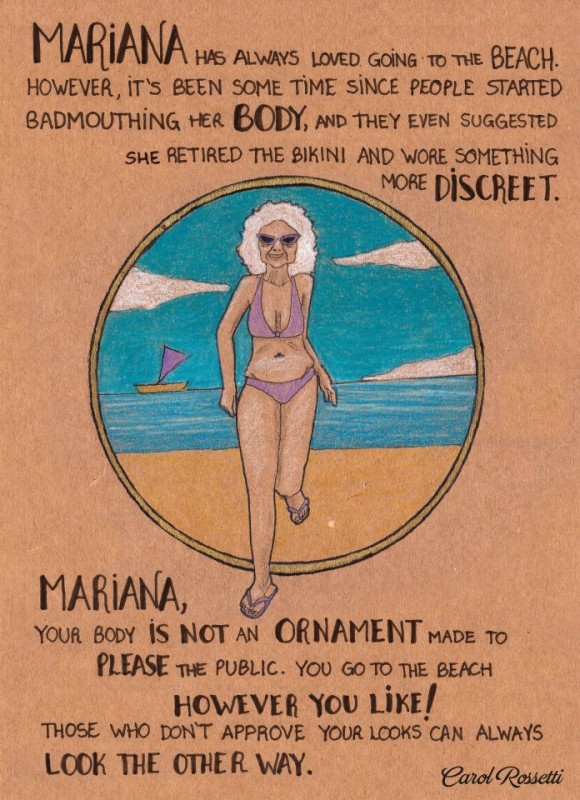 I love the messages that Carol Rossetti sends with her illustrations – they're relevant to all women, regardless of age, race, body shape or social background.
"Mariana, your body is not an ornament made to please the public. You go to the beach however you like! Those who don't approve [of] your looks can always look the other way." – Carol Rossetti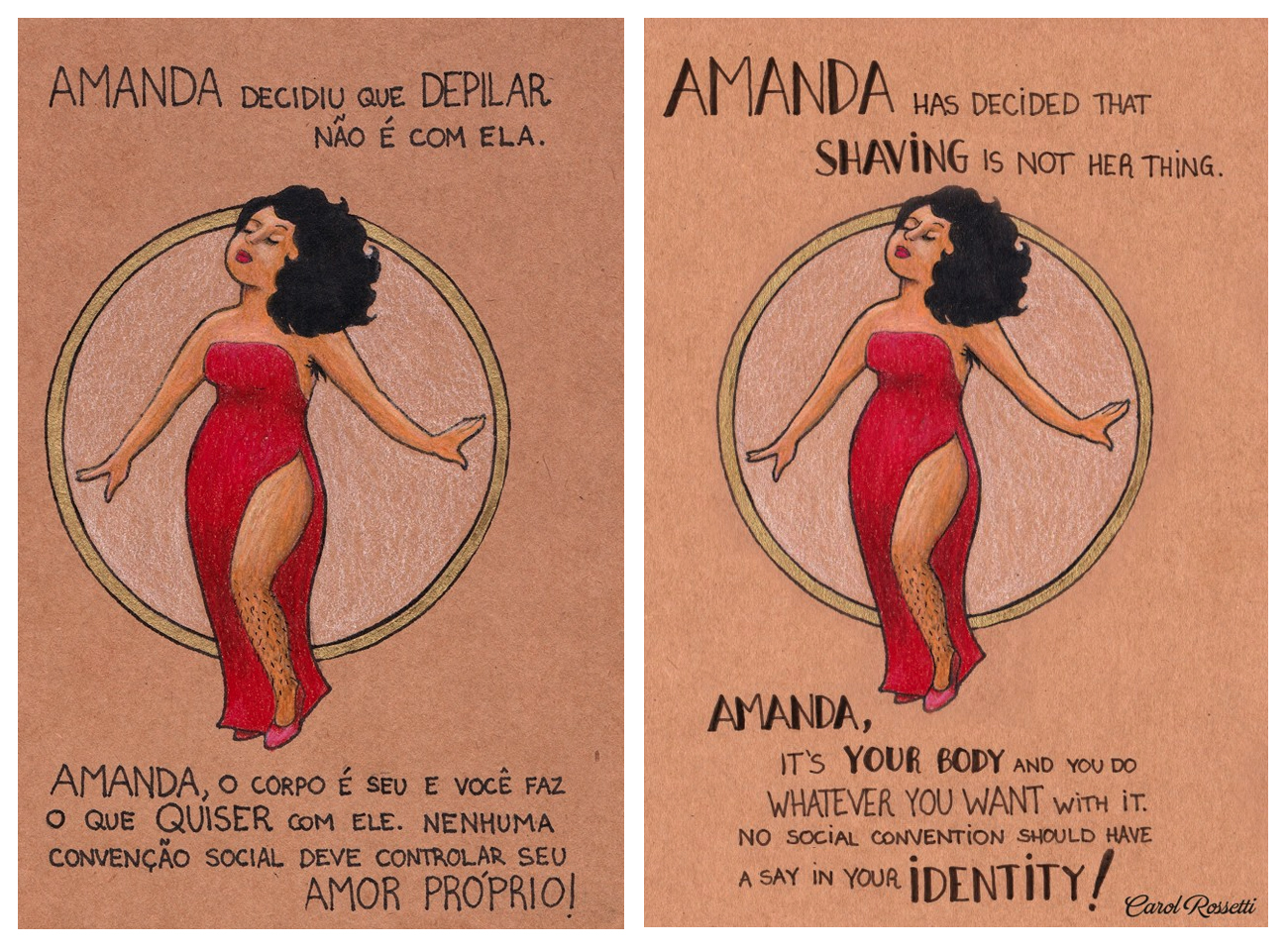 The text on Rossetti's original drawings is in Portuguese, and she is currently working on translating her pieces in to English. I can't wait to see more of Carol's drawings in English (on account of me not knowing Portuguese), but no matter what the language, her message is the same – encouraging women to be free and embrace themselves as they are.
You see more of Carol Rossetti's work on her facebook page.
Which of Carol's illustrations is your favourite?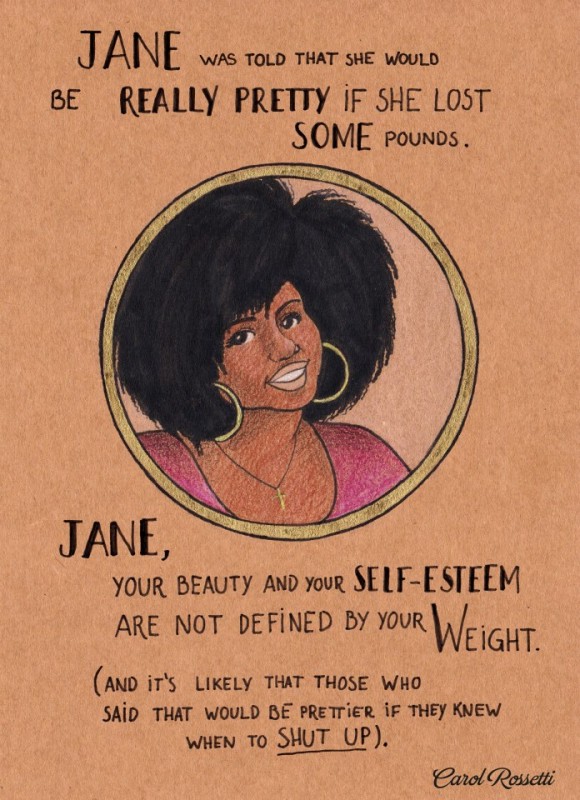 All images © Carol Rossetti
Used with permission