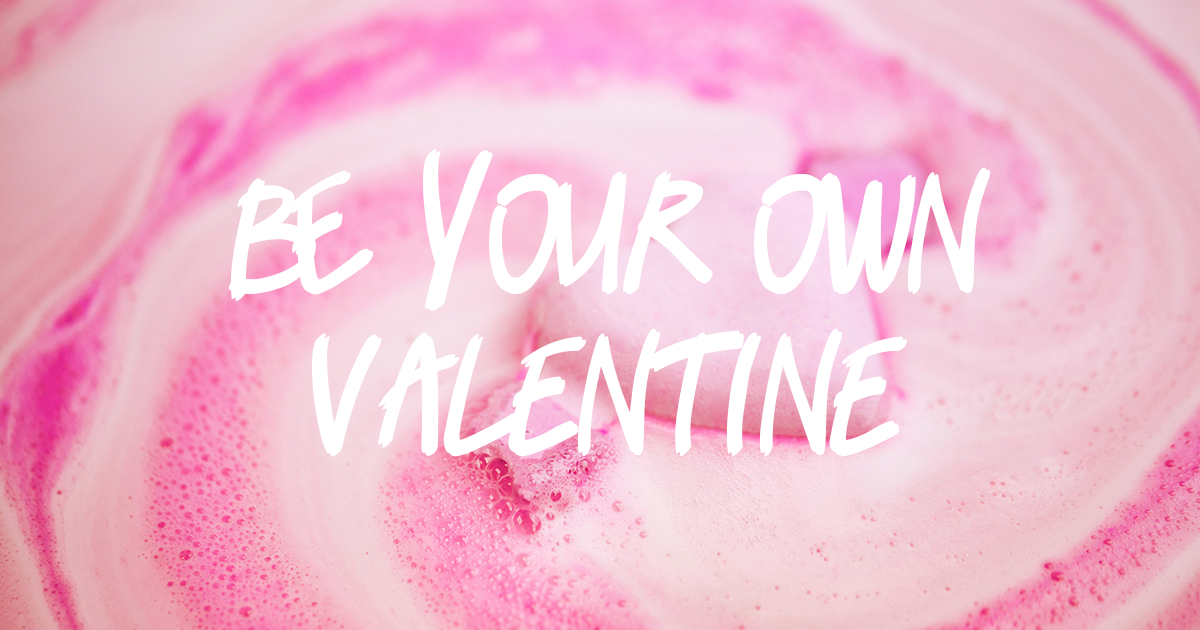 I'm sure it hasn't escaped your notice that Valentine's Day is coming up – my inbox has been flooded with emails suggesting chocolates, jewellery, lingerie … you know, the usual. But as I'm sure you'll remember from previous years, I'm personally not a big fan of Valentine's Day because I don't think that you should only celebrate your love for others (whether they're friends, family or your partner) once a year. I think that you can do that any day. This year, I've decided to be my own Valentine.
Doug will be working an evening shift, which gives me the perfect opportunity to cosy up and treat myself. I'm going to get myself a posy of flowers (I either get mine from my local dairy or pick them from my garden), light one of my ECOYA candles and make myself a platter of my favourite snacks.
After I've finished nibbling on tasty snacks, I'm going to put on a face mask and a hair mask before running myself a bath. I found this super cool Unicorn Horn Bubble Bar in Lush's Valentine's Day Collection (check out the full range here) and knew I had to buy it. It turns your bath into a beautiful pastel coloured bubble filled wonderland, and it smells like lavender, which is a nice relaxing scent and just perfect for feeling pampered.
While I soak in the tub I'm going to read a book. I've been really getting in to reading again this year and trying to read more things for pleasure rather than just books for research. I've set a goal on Goodreads (you can see what I'm reading here) to get through at least 20 books this year and already I'm well on my way because I'm making more time to read – like when I'm in the bath – and I'm loving it.
The team at Lush sent me this gorgeous massage bar to try, so after my bath, it's time to get my massage on. Now I know you'd normally think of massage as something you'd do for someone else, but I think it's really nice to do on myself as well. I'm going to massage my arms (just like they do when you visit a Lush store – ask them in store for a demo if you've never had one), hands and feet, and my skin is going to feel so nice and soft. A bit more reading and then I'm going to have an early night, I'm already super excited about this! Bring on the pampering.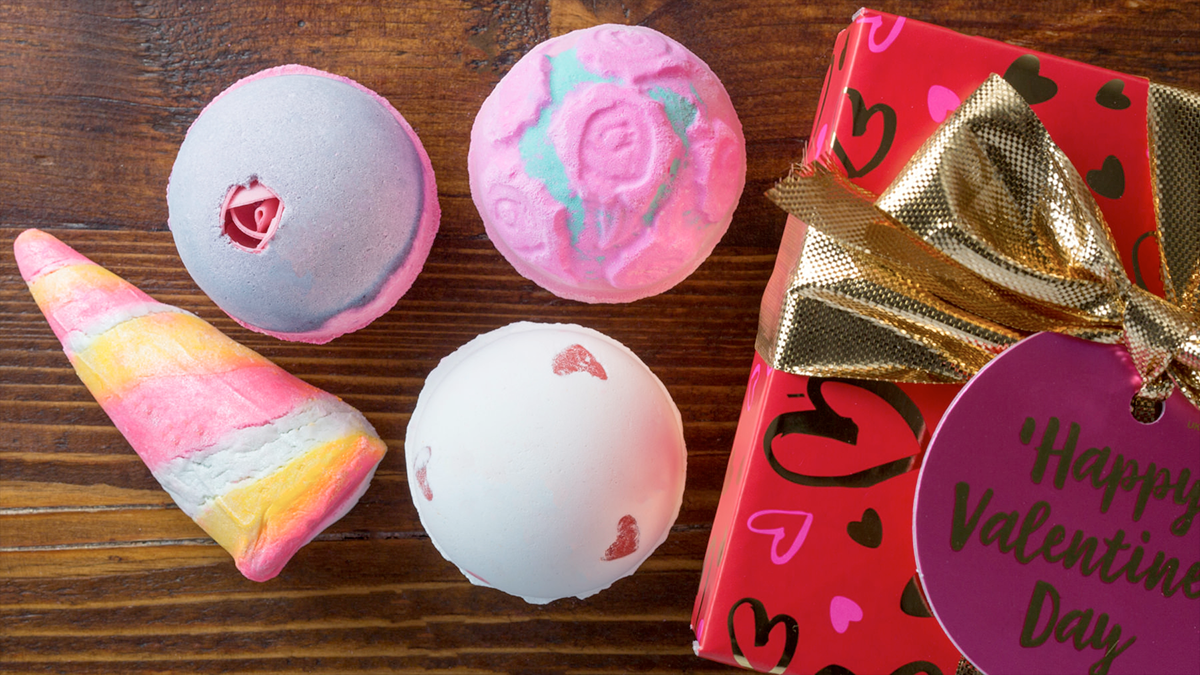 I want to give you babes the chance to be your own Valentine and try out some of Lush's treats for yourself. Thanks to the team at Lush I have one Happy Valentine's Day Gift to give away – it's got one Unicorn Horn Bubble Bar, one Sex Bomb Bath Bomb, one Lover Lamp Bath Bomb, and one Rose Bombshell Bath Bomb – basically it's four glorious bath treats just for you!
This giveaway is open to my New Zealand subscribers only. If you haven't subscribed, then make sure you sign up here to receive my fortnightly emails because you're missing out on style, self love and other awesomeness!
Please enter via the widget below – by entering this giveaway you agree that you have read and accepted the terms and conditions as listed below.
What are your plans for Valentine's Day?