There are a lot of pieces in my wardrobe that I really like – you know the kind, the ones you can wear anywhere, are super versatile and can be mixed and matched with other pieces, that make you feel fabulous as soon as you put them on? There is one that stands out for me though, and I'm sure you've seen it on me quite a lot over the last couple of years (here, here and here for example).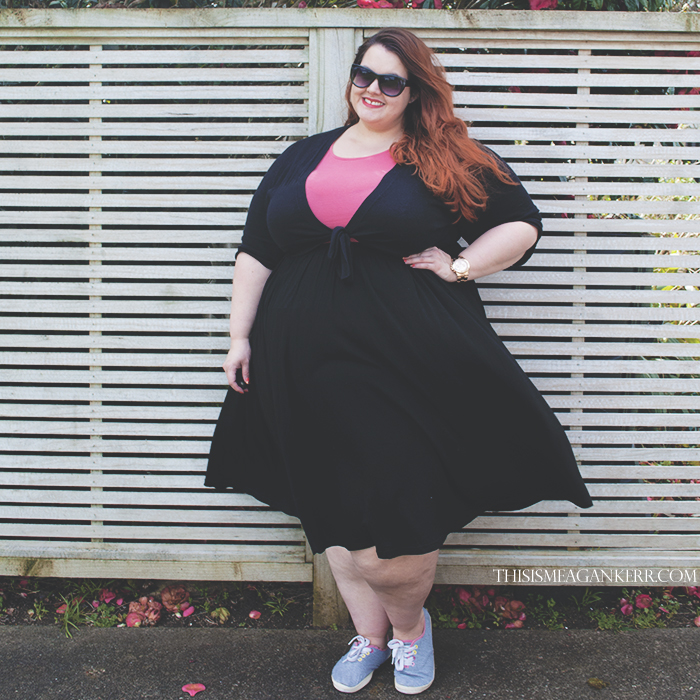 I bought this longer length skater from ASOS a couple of years ago and it's still in the same condition as when I brought it – that's a pretty good sign of a quality piece, don't you think?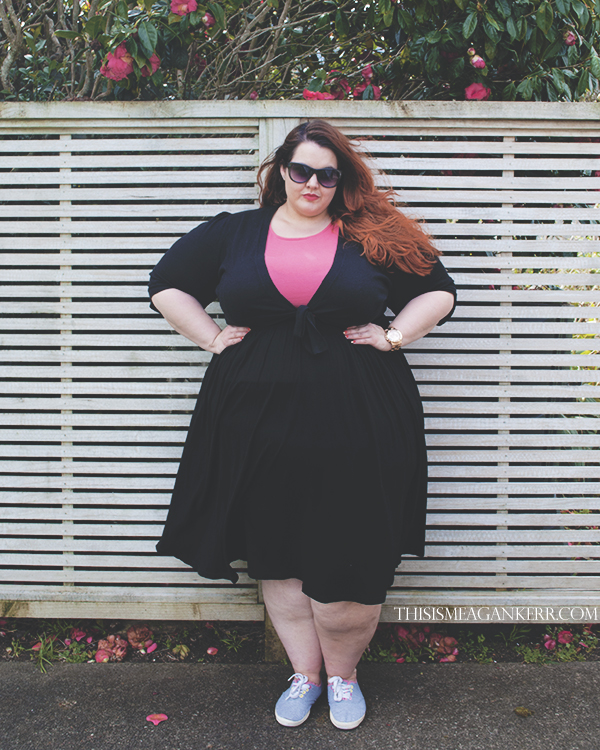 When I buy something, as well as thinking about how much it costs, I also think about the cost per wear. If it's something that I wear over and over again, then I don't mind paying a little more for it. I'm trying to buy more quality classic pieces that are going to last well, rather than buying lots of cheaper pieces that I won't get a lot of wear out of.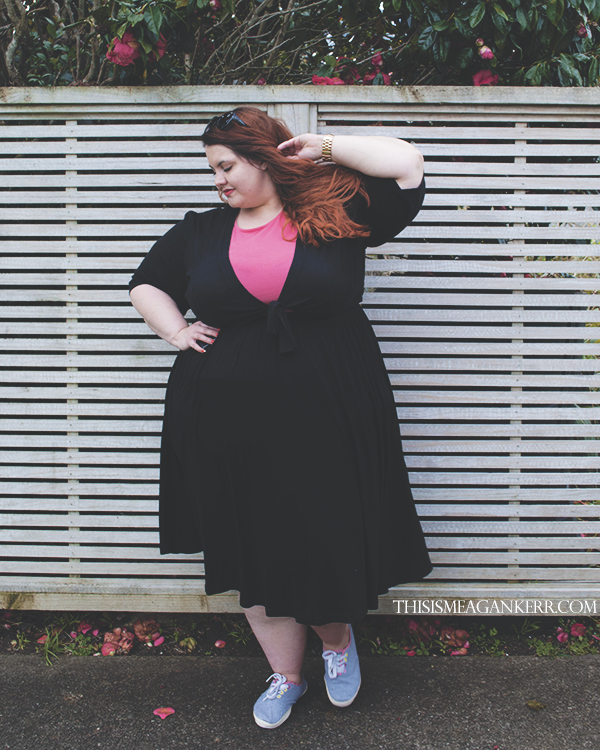 This skirt is in a whole universe of it's own though – I bought it on sale for about $35 and over the last two years or so I've gotten more than the expected wear out of it. I wish that it came in more colours, because I would definitely buy this in navy, burgundy, coral and … maybe even patterns!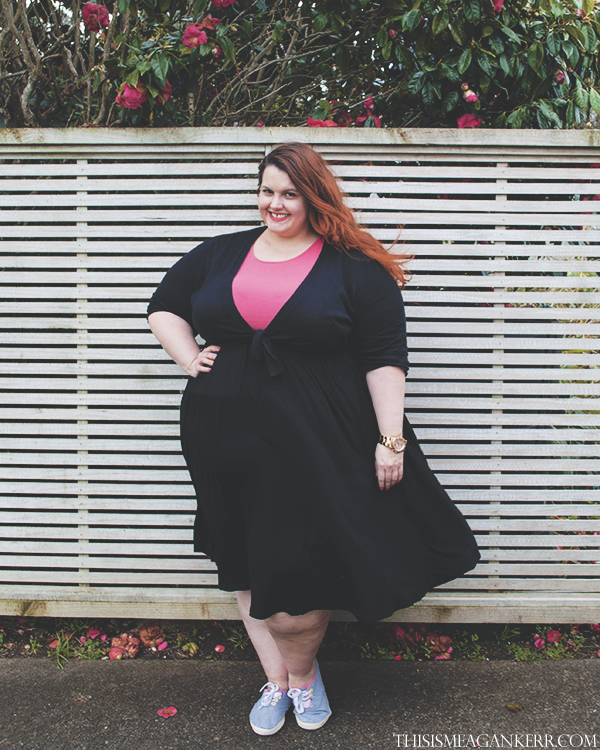 The skirt is made of the softest jersey, and it's a circle skirt with an elasticated waist. You can wear it at your natural waist or high-waisted like I do. On me it sits just below my knee – perfect for the current fashion of the more demure hemline.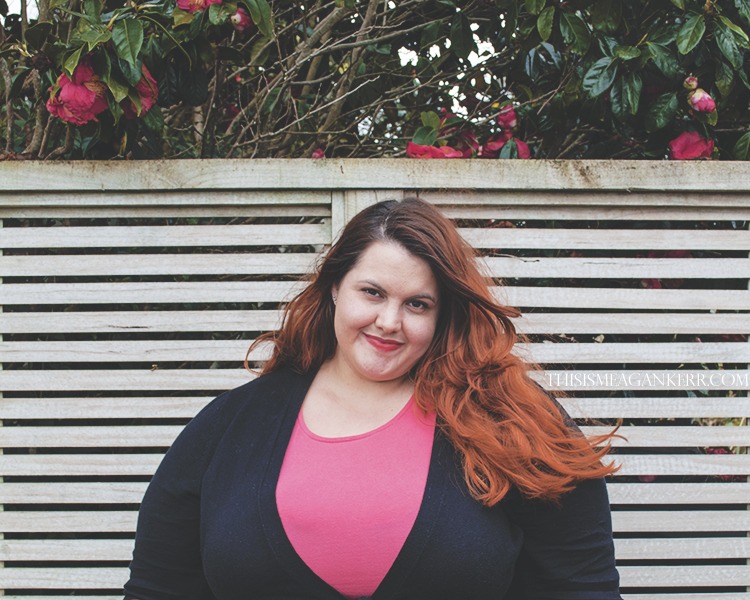 Do you have a favourite piece of clothing? Let me know what it is, maybe my wardrobe needs one too!
xo Meagan
Meagan wears:
NOW Soft Peplum Top in New Melon from Kmart
ASOS Curve Exclusive skater skirt in longer length from ASOS
Black knitted shrug with tie c/- Yours Clothing
Soft Cat Eye Sunnies c/- Max
Rave Canvas Shoes from Number One Shoes
Michael Kors Rose Gold Bracelet Watch